Italian fine dine cusine at 11 Gower Street, Leicester
TYPE OF WORK
Interior Design
Material selection & Procurement
BRIEF & SCOPE
IL GUSTO is a meticulously designed restaurant in the heart of Leicester, dedicated to capturing the essence of Italian and European culinary traditions. The restaurant offers a unique dining experience that combines delectable cuisine with an elegant ambiance.
The design elements draw inspiration from the rich cultural heritage of these regions while incorporating modern aesthetics for a unique and appealing visual experience.
A key feature is the beautiful half wall panelling, which adds depth and texture to the space. The choice of colors is a crucial element, with a palette featuring olive green, beige, brown, and touches of maroon. These colors evoke the earthy tones of Mediterranean landscapes, creating a cozy and inviting atmosphere.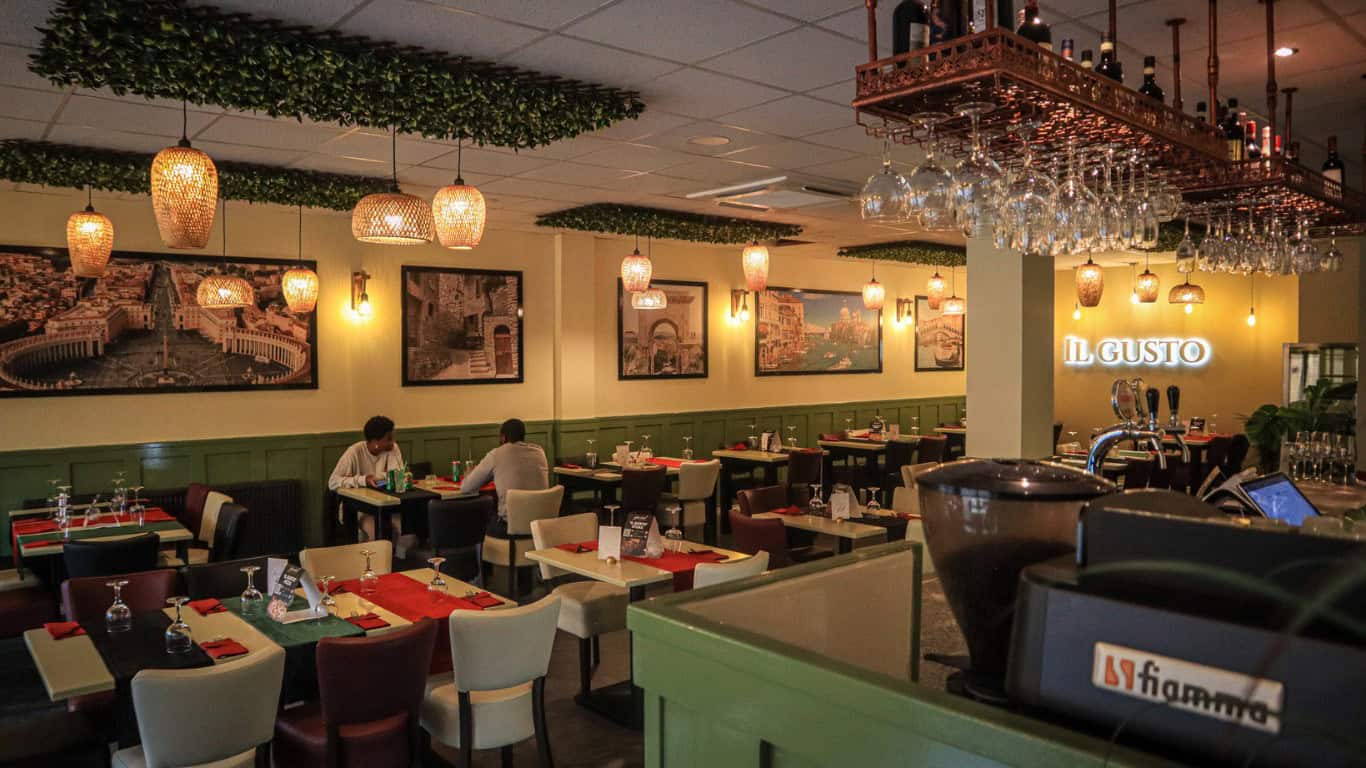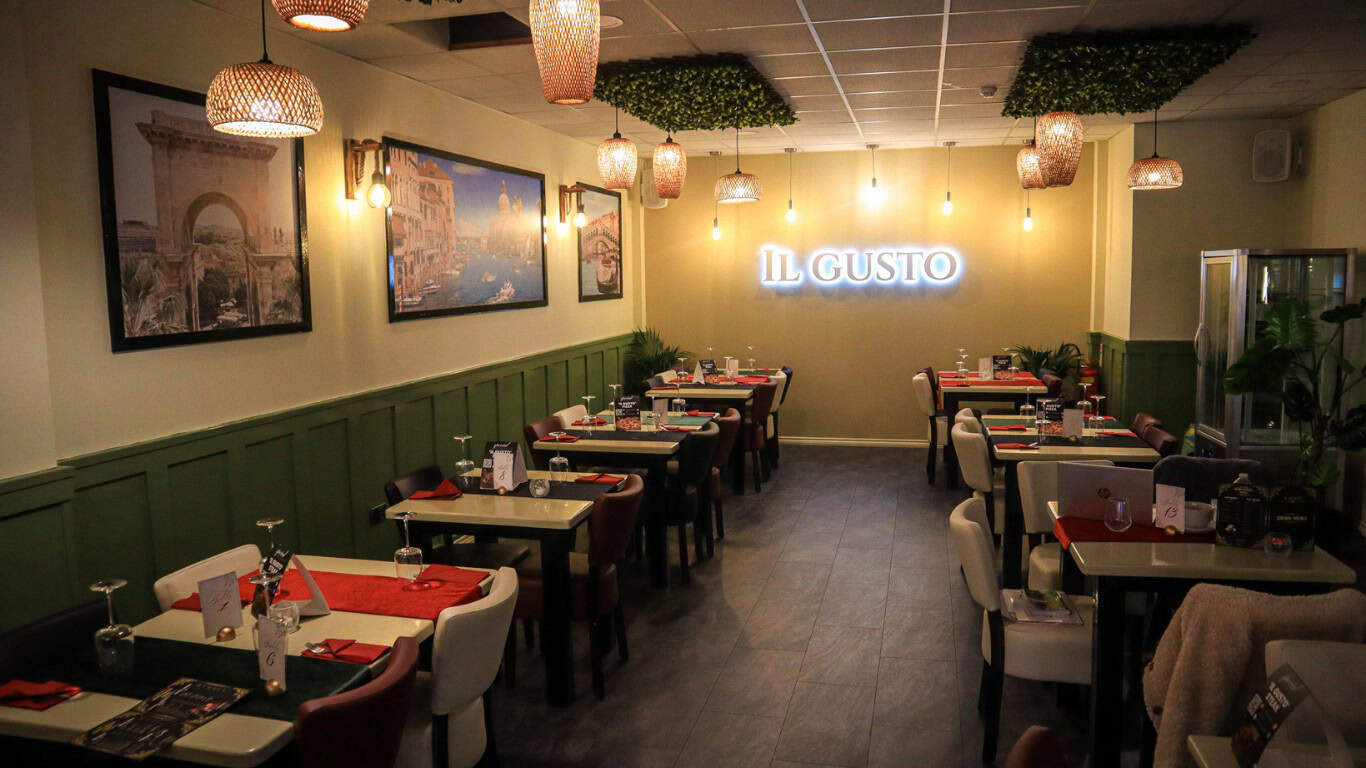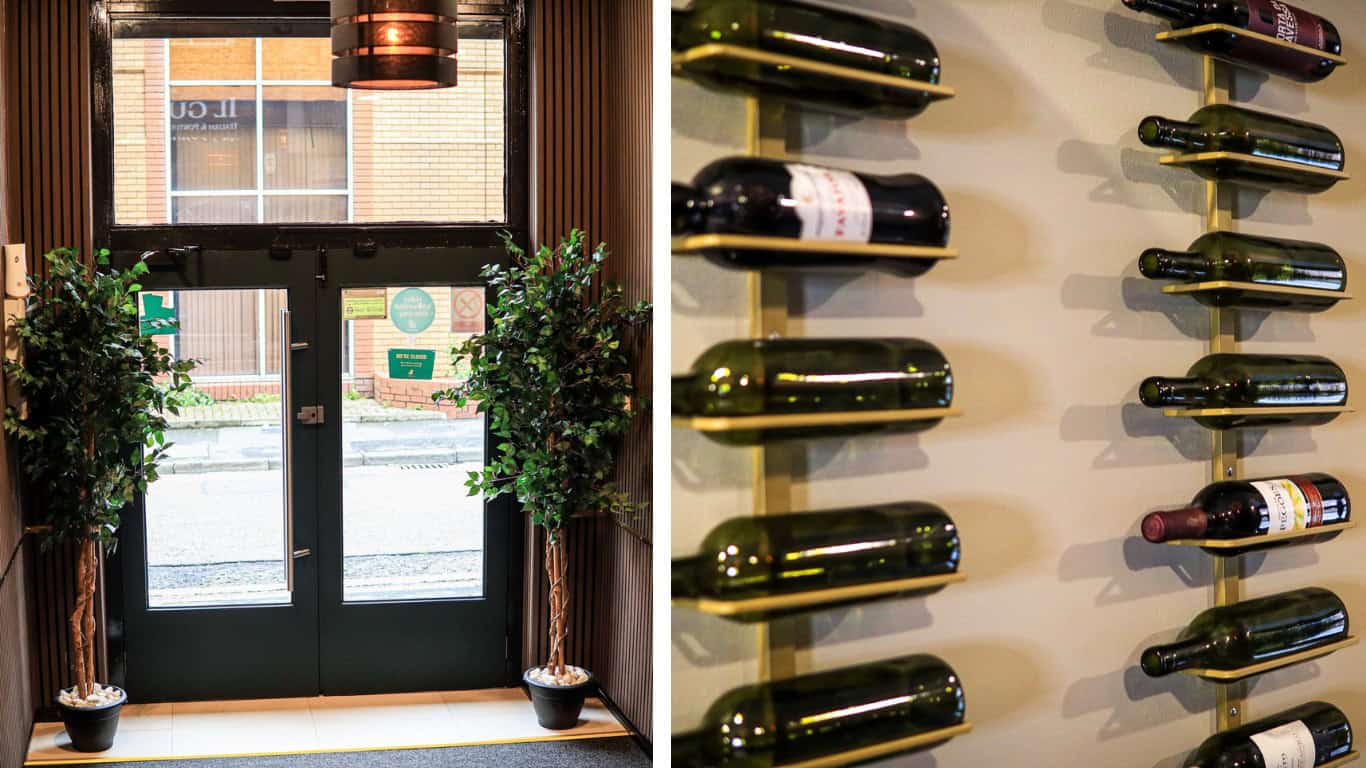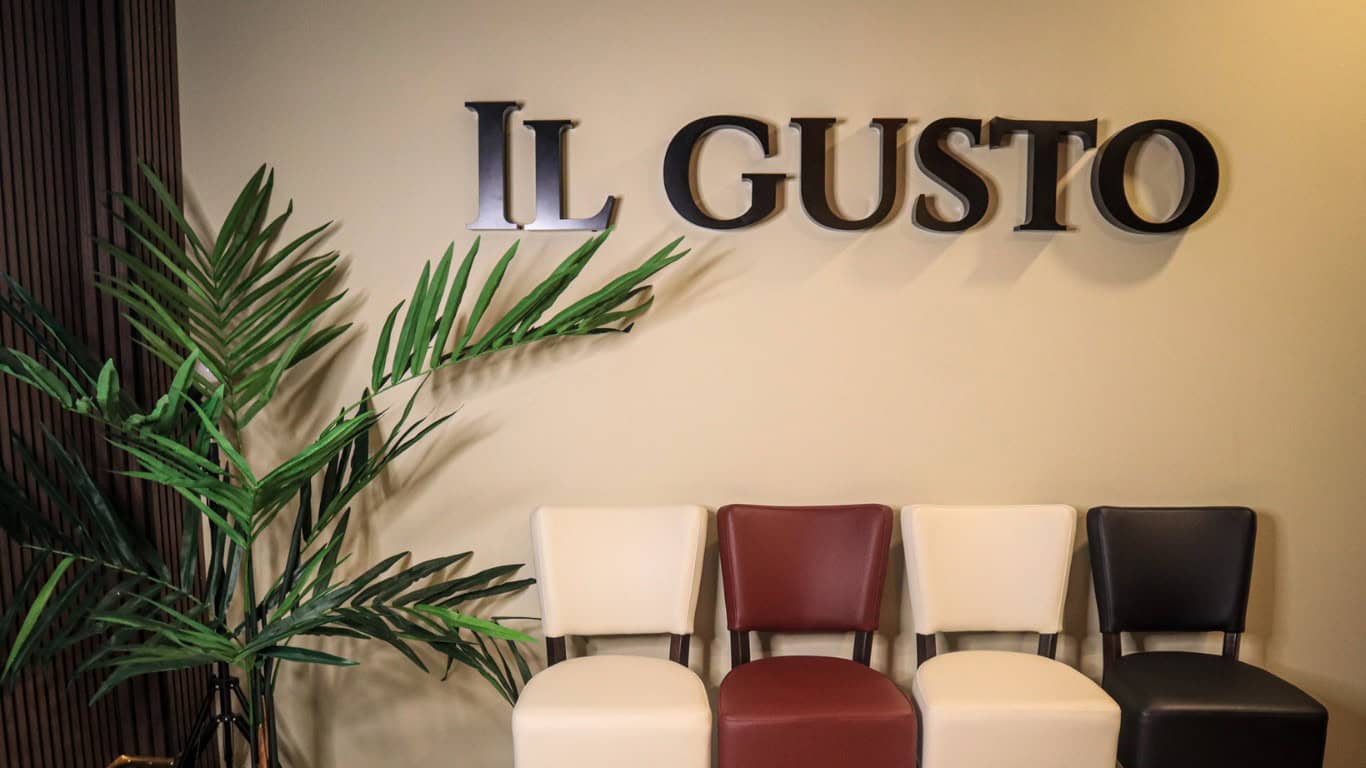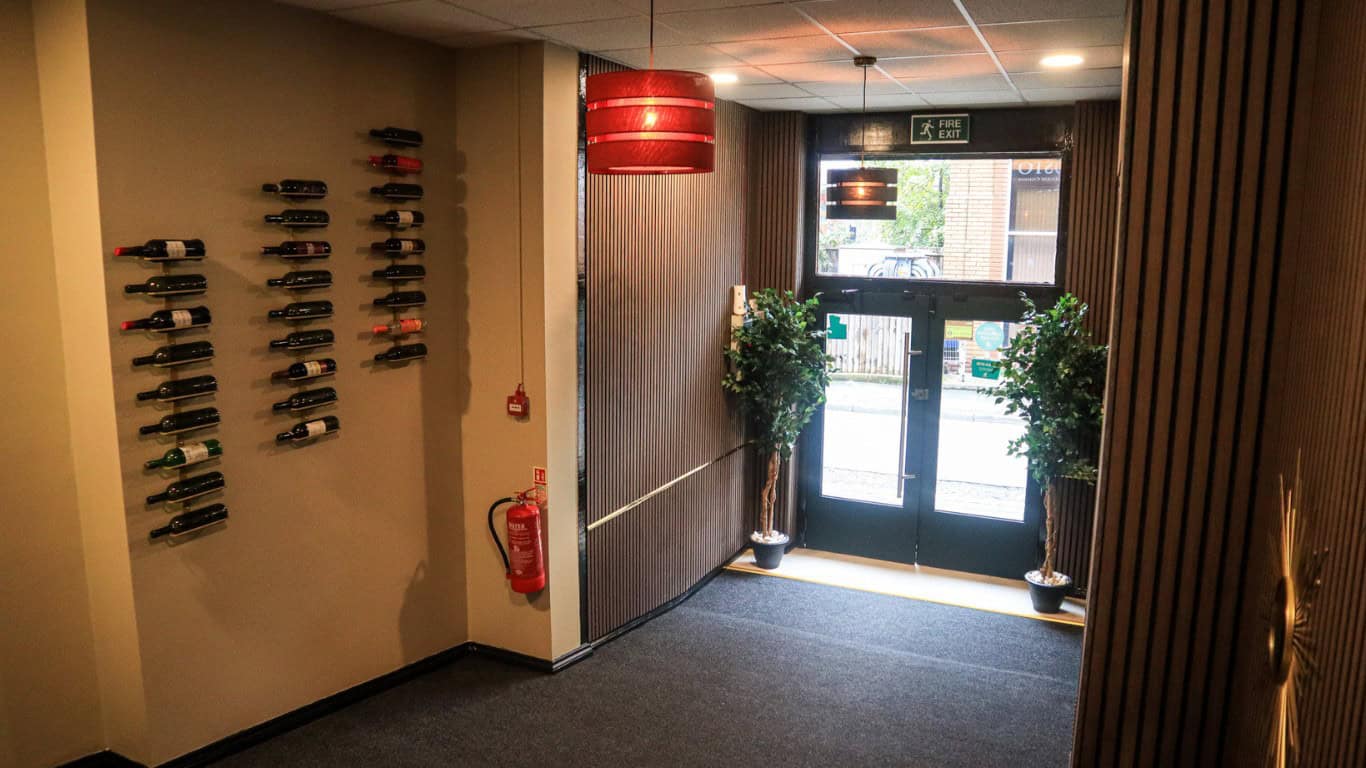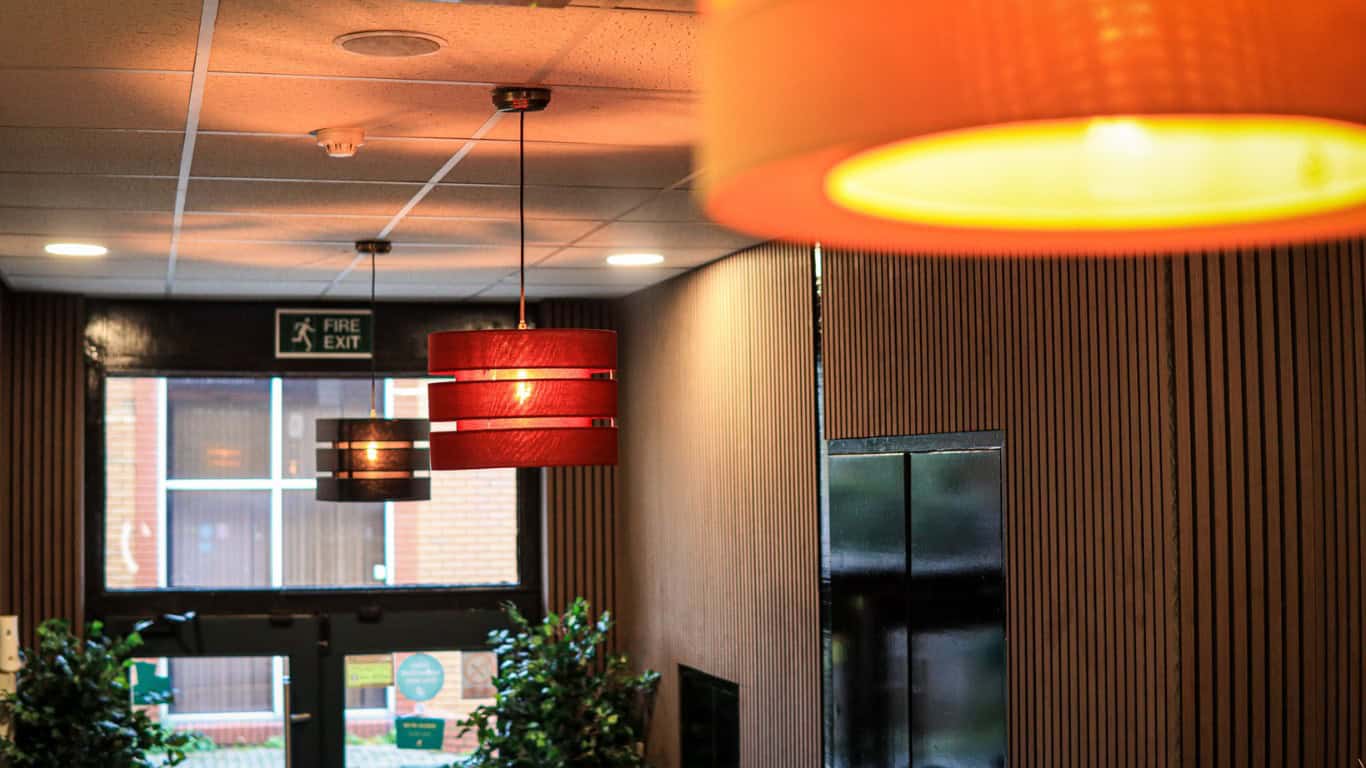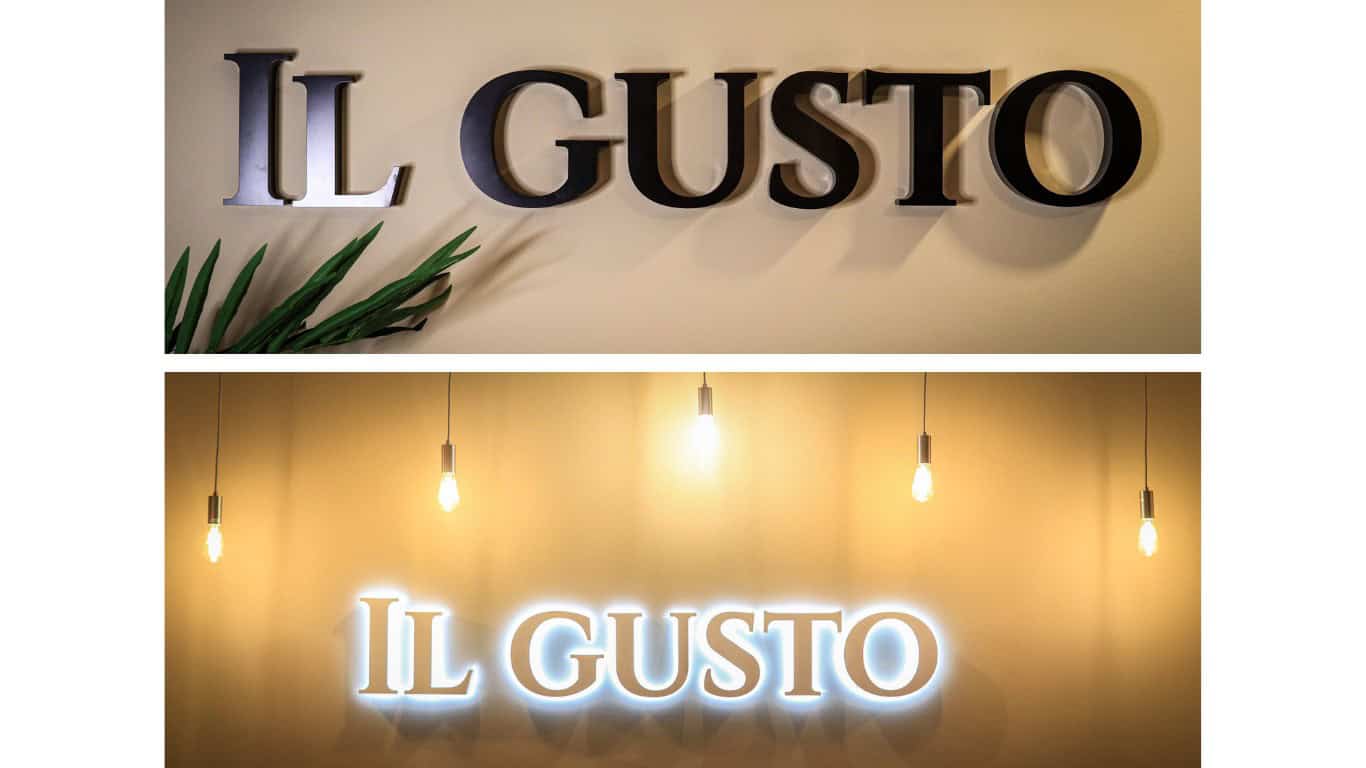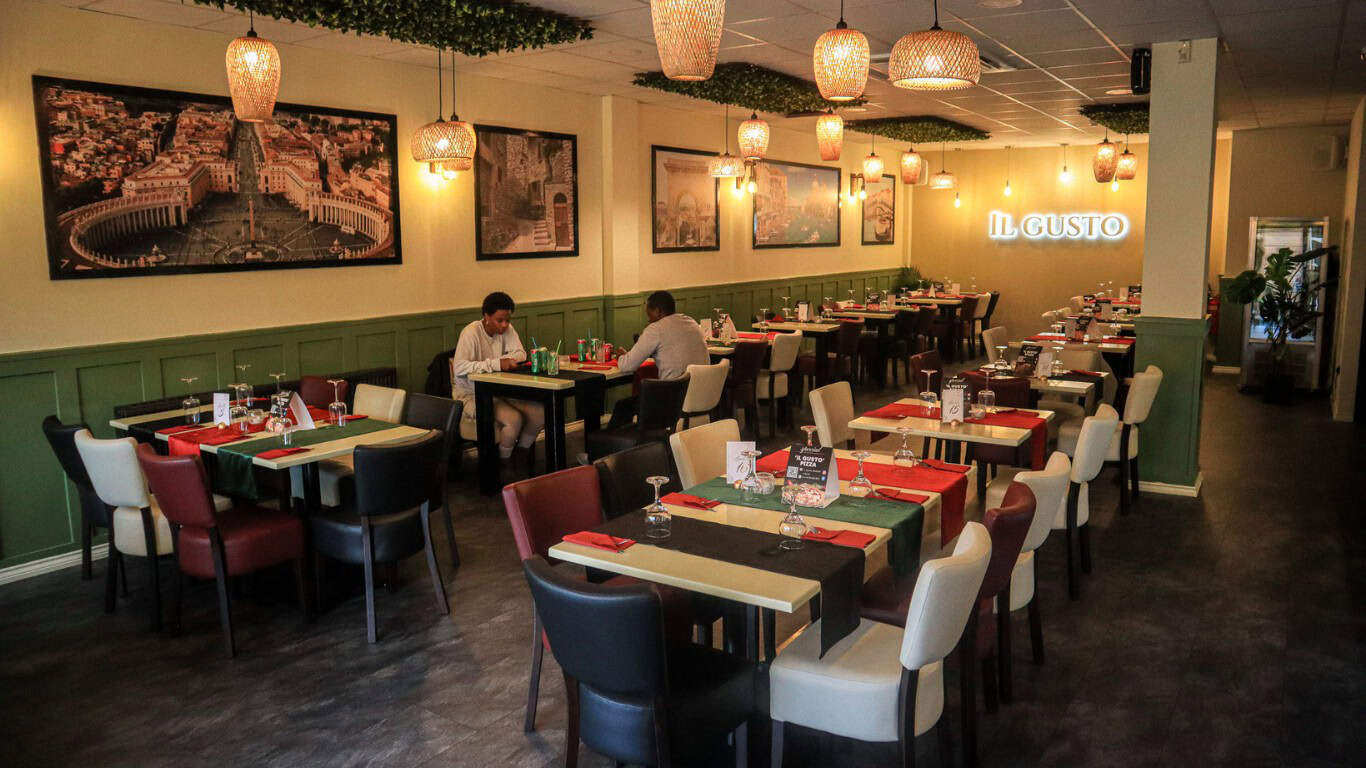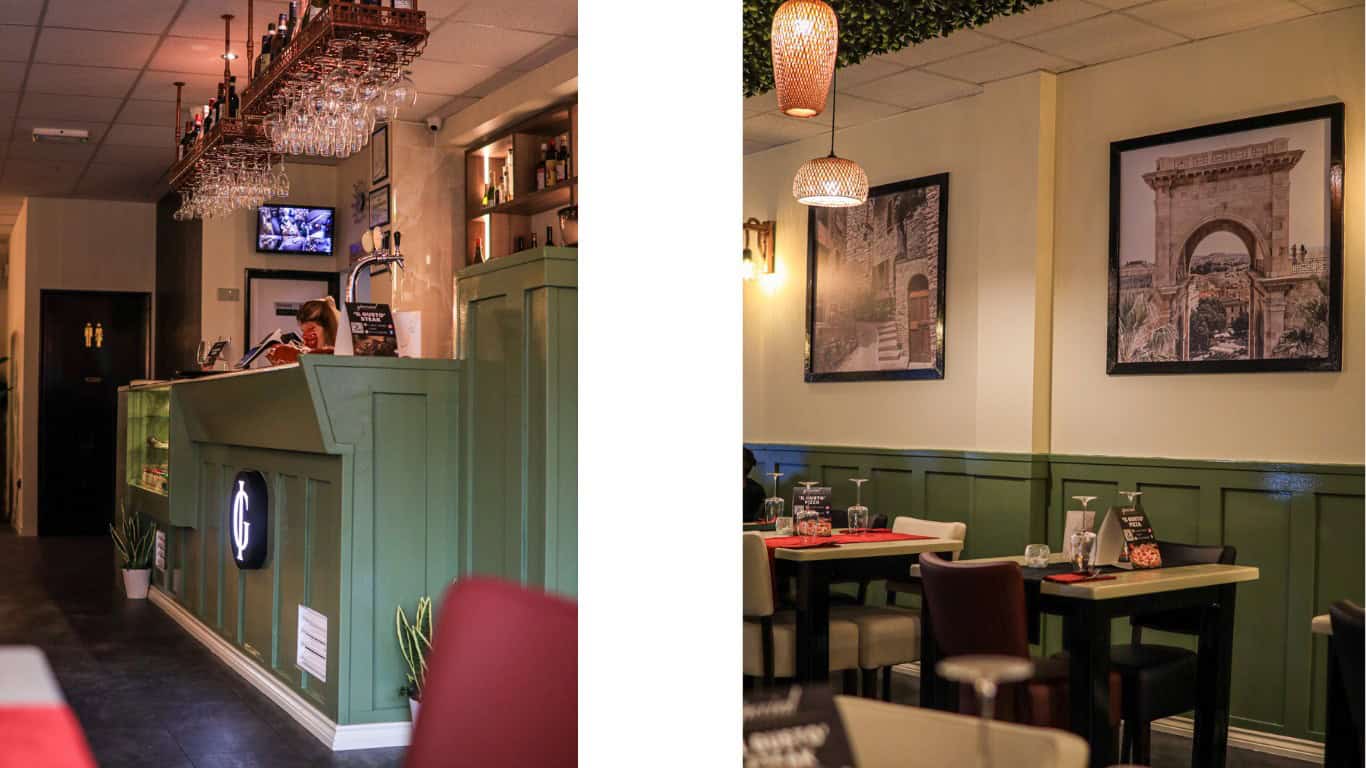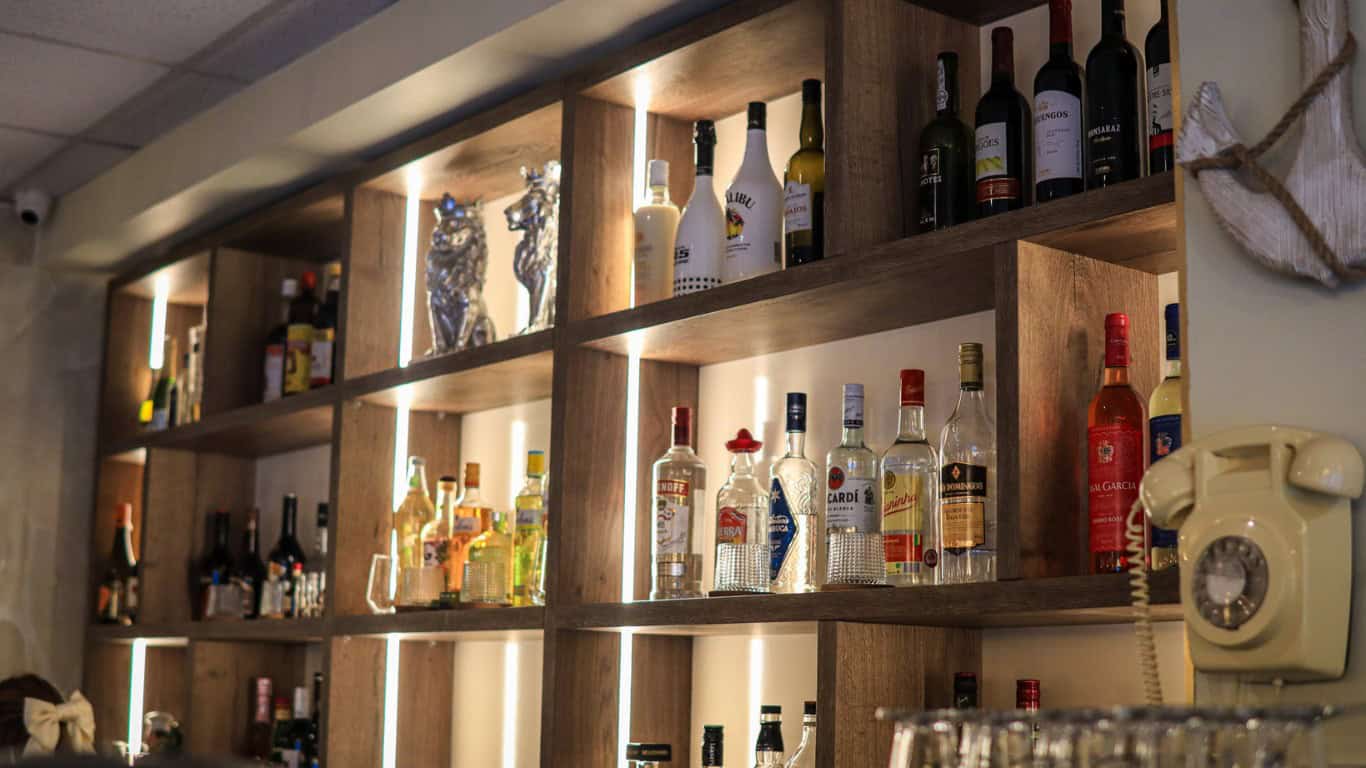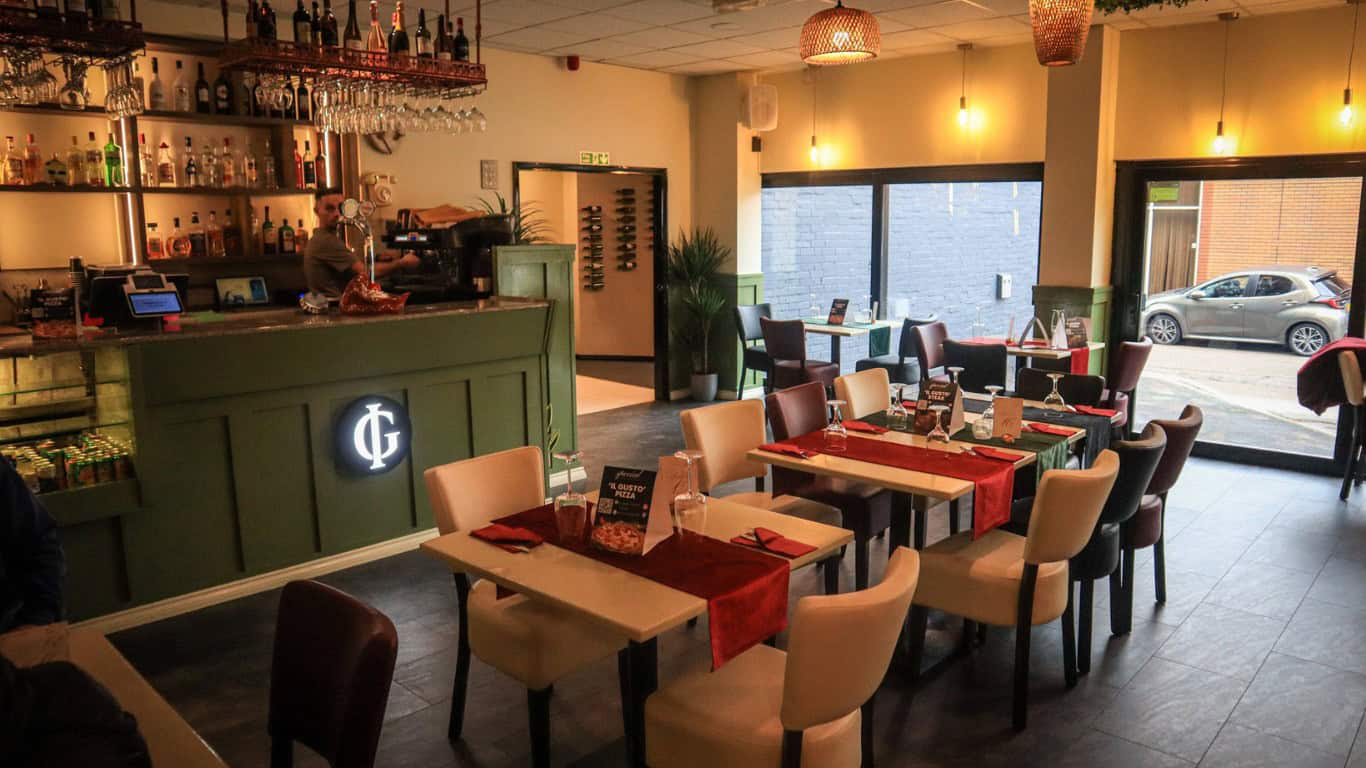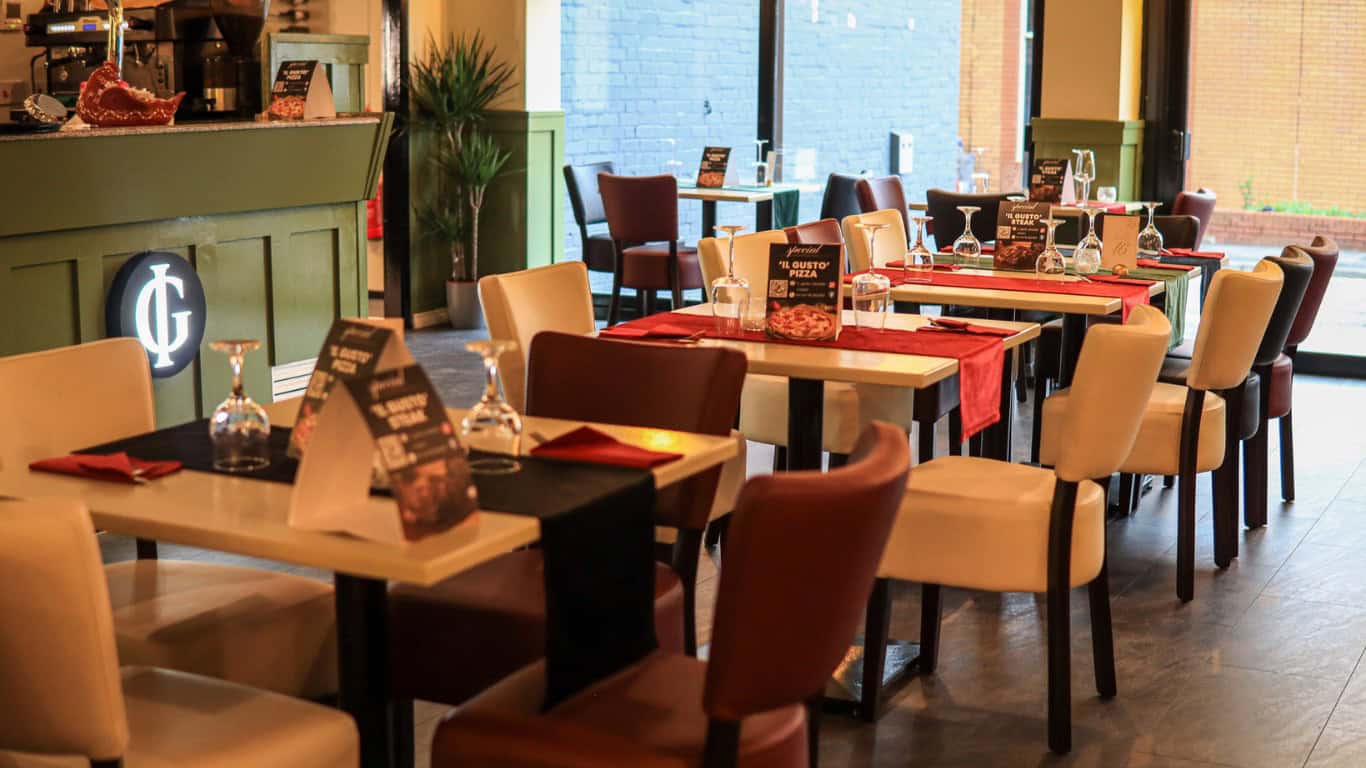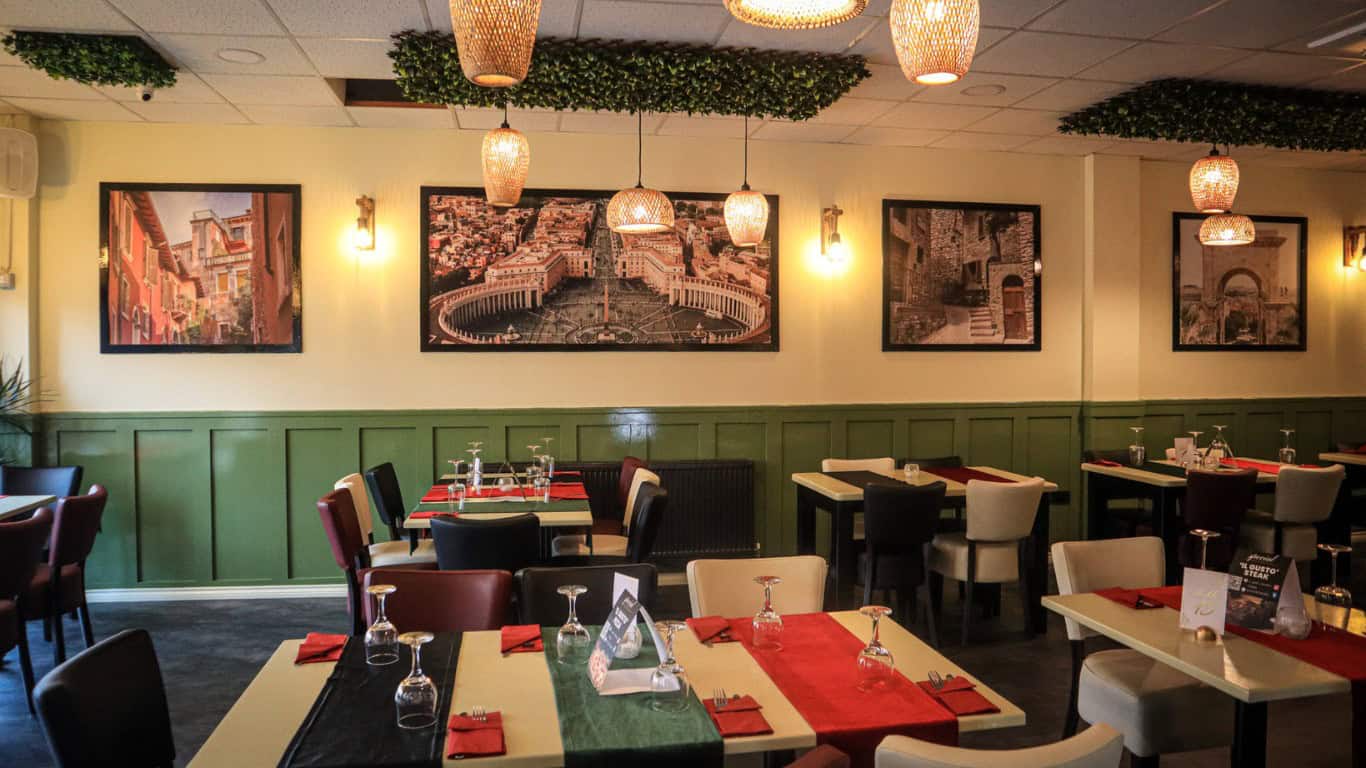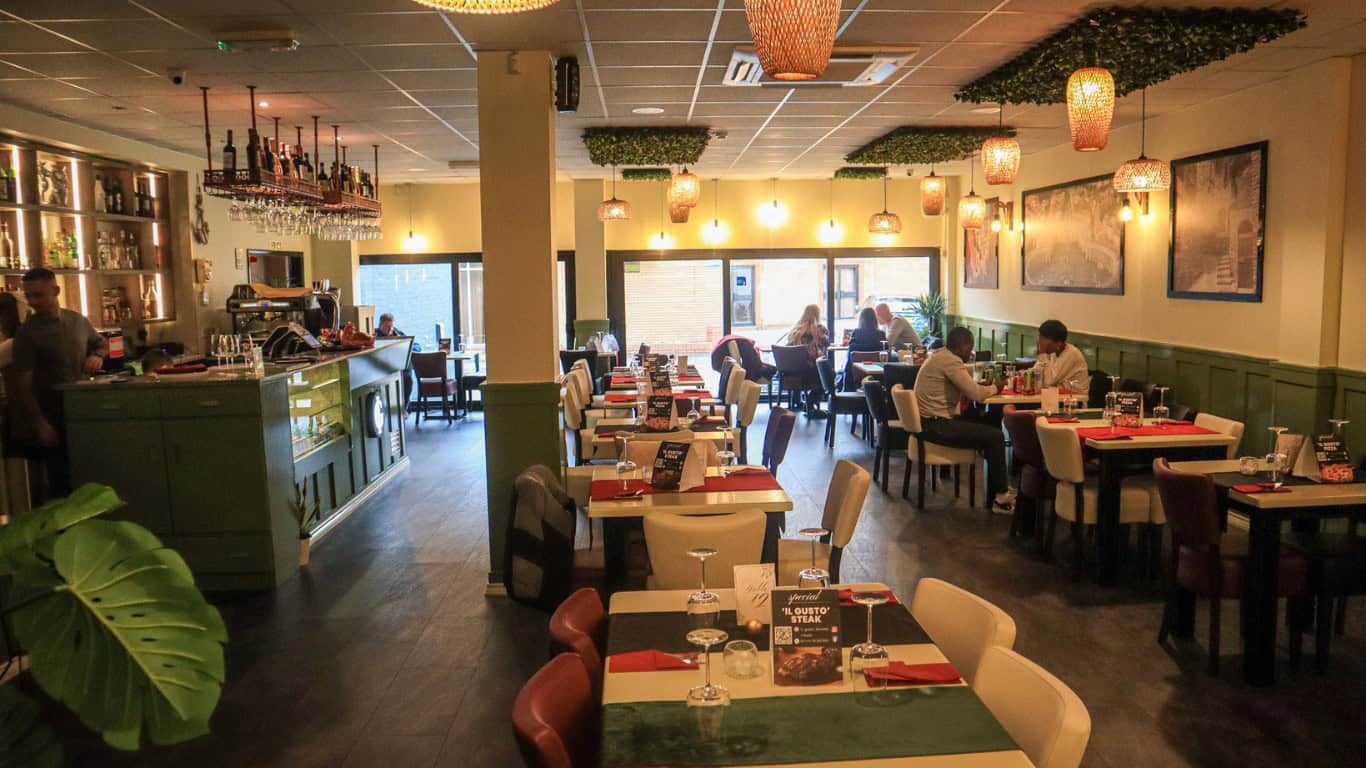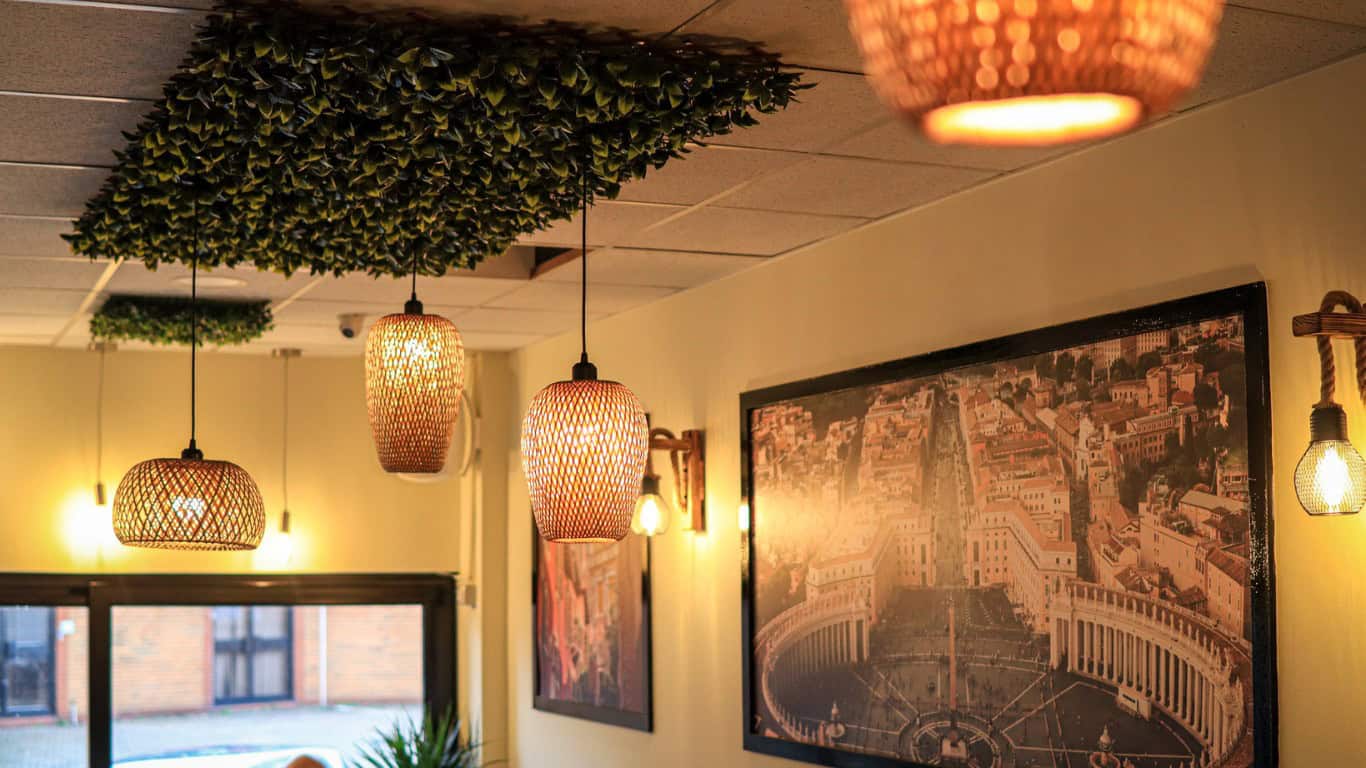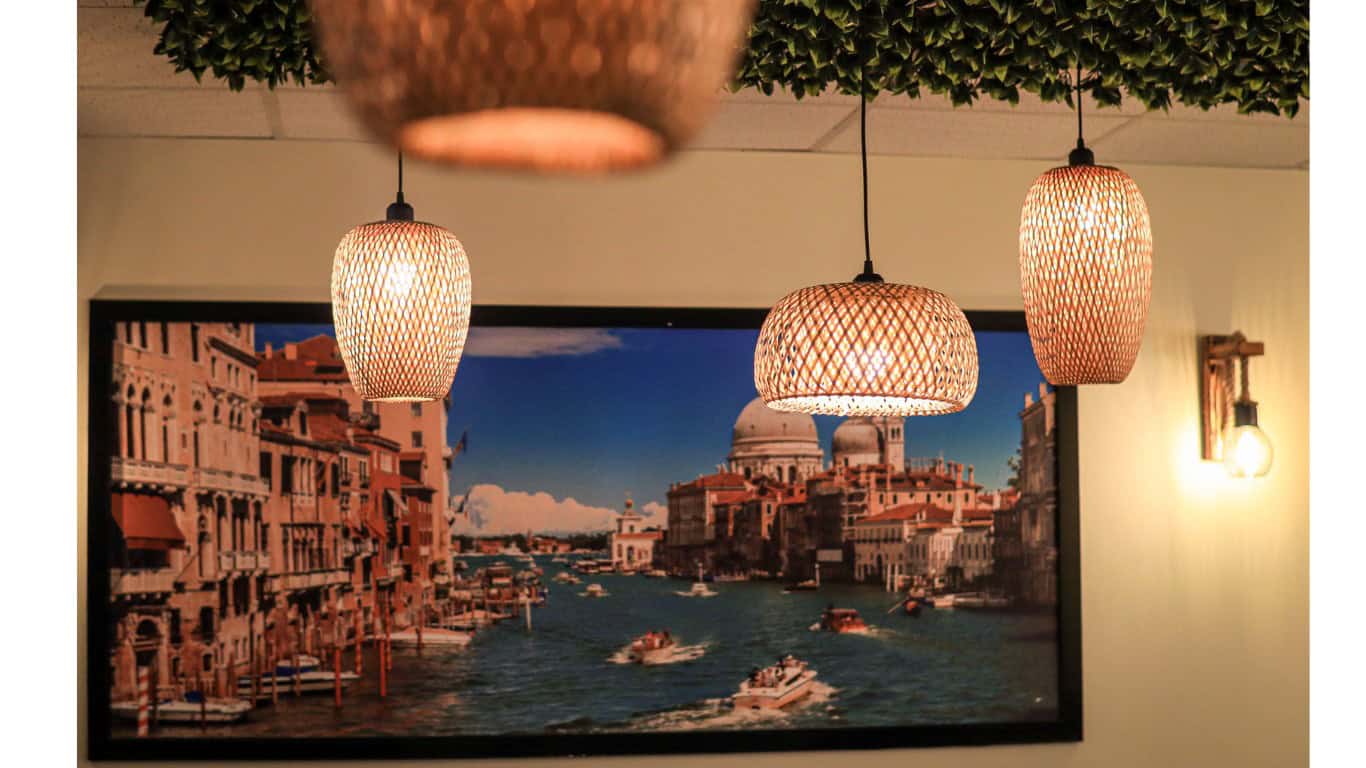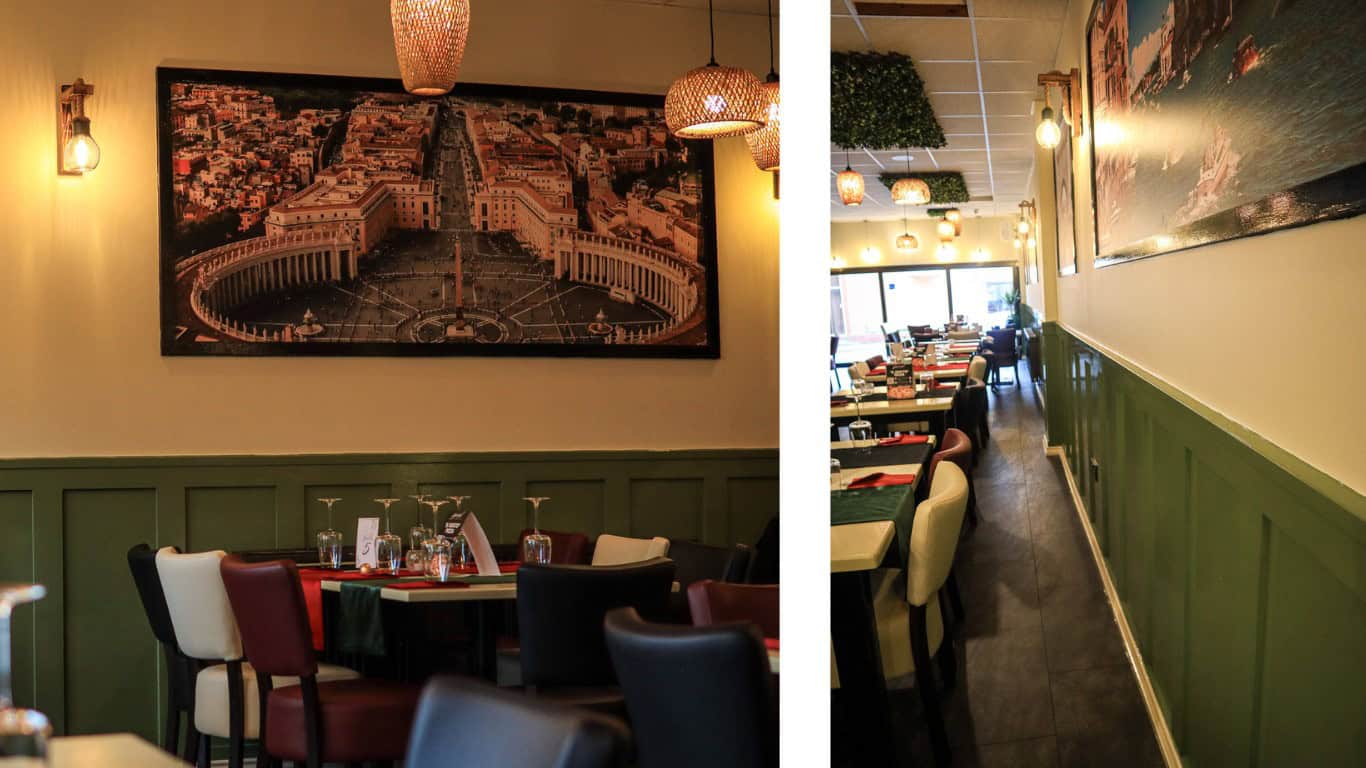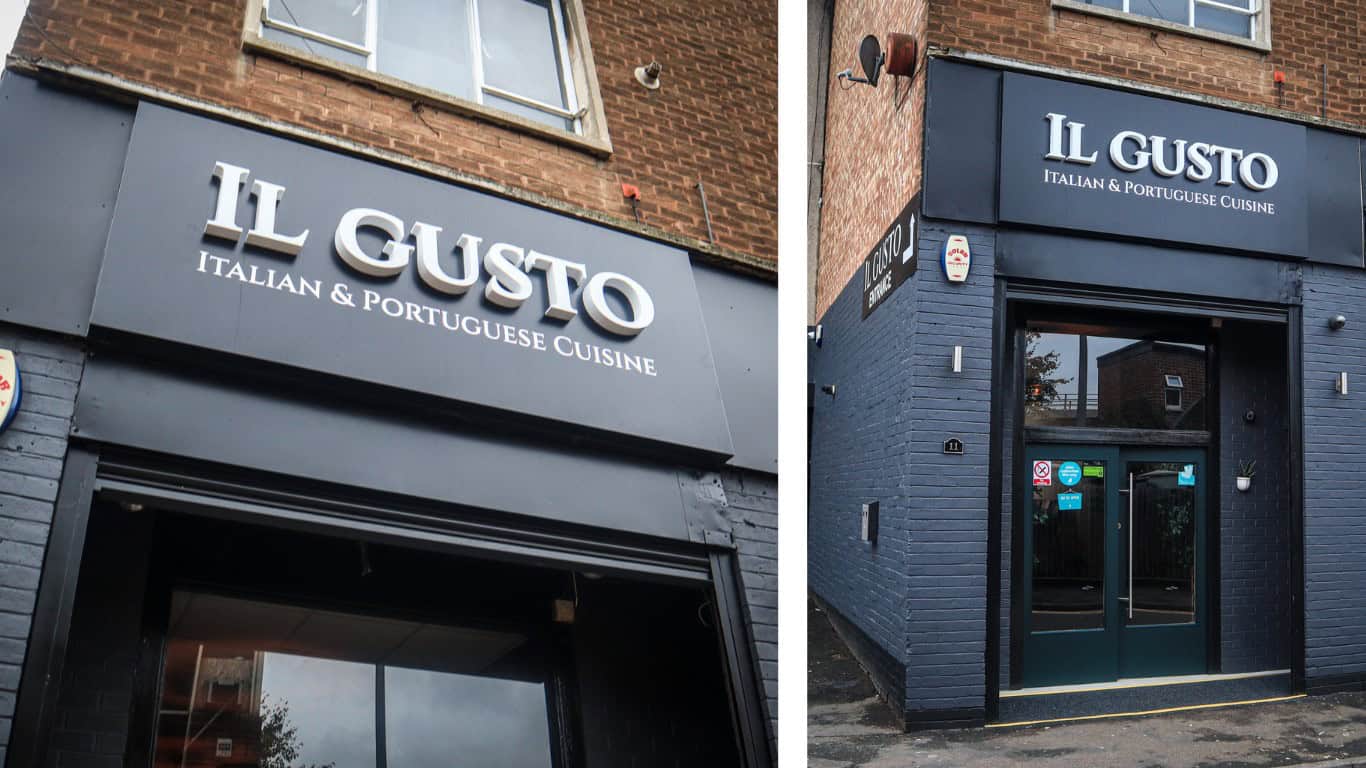 Explore more
CAFE PROJECTS
Café Interiors that elevate a customer's 5 senses and offer a new experience or tell a new story. Tailor made for your specific food/drink & needs.