Cafe serving fresh food all day on Narborough Road, Leicester
TYPE OF WORK
Interior Design & Consultation
Material specification
BRIEF & SCOPE
Baba Joe's Kitchen – a cosy cafe is located on the busy Narborough road street in Leicester.
The client wanted to keep the design simple and elegant with the brand colours incorporated. – namely white black and yellow.
we designed a space as per the clients requirements and made sure a space was included with the cafe logo for selfies.
Also adding a large mirror gives a feel of a large space once you enter.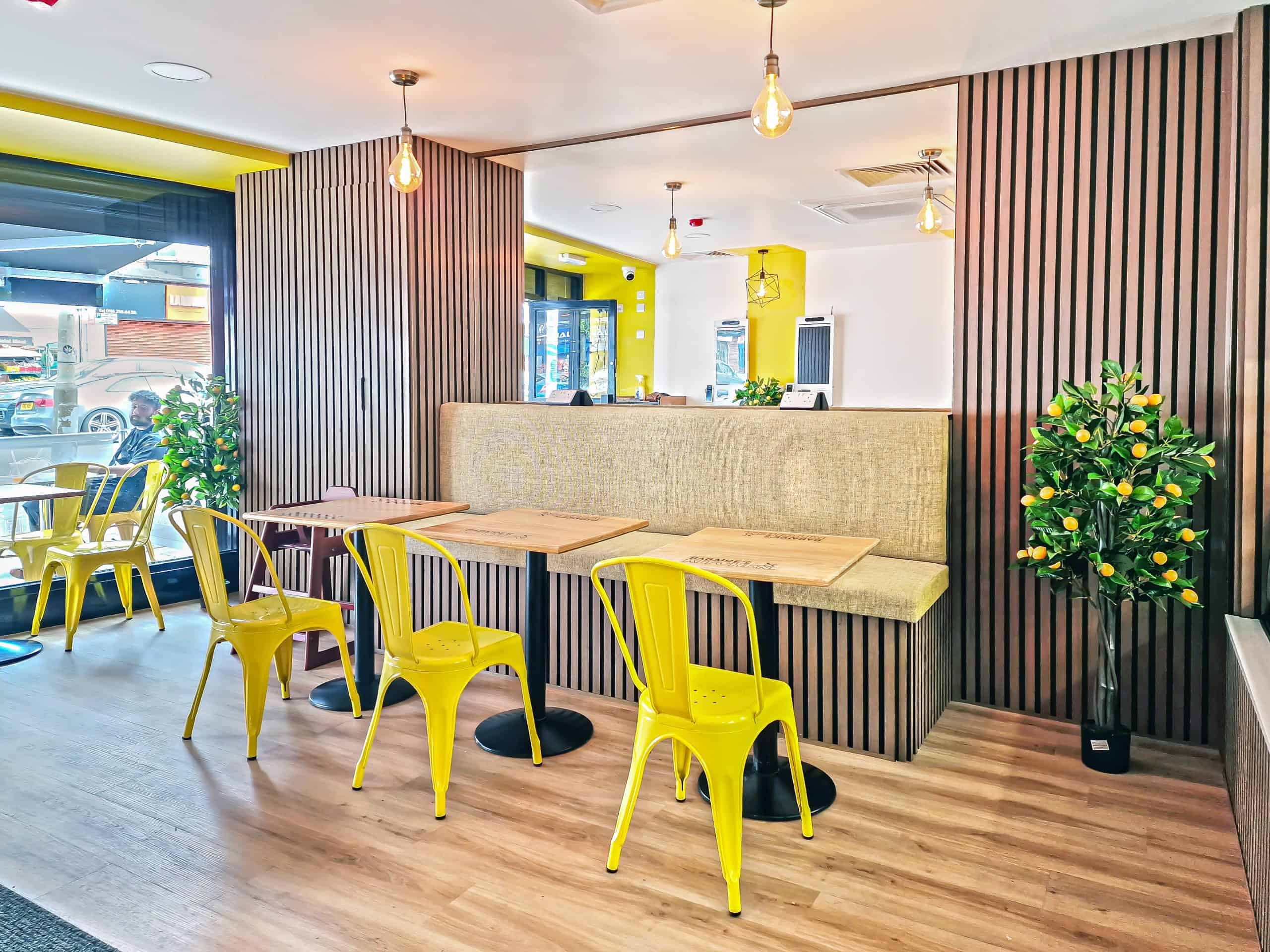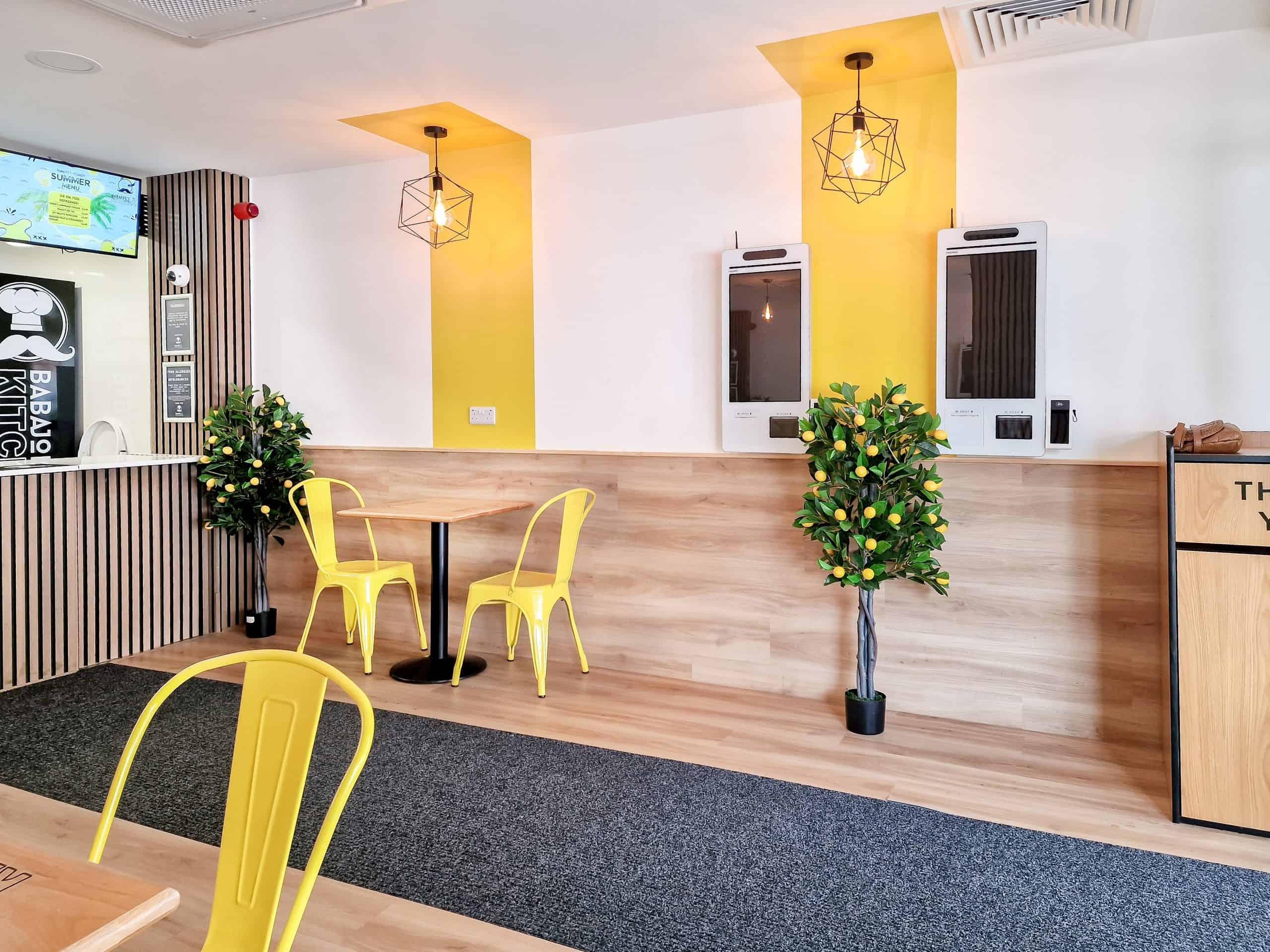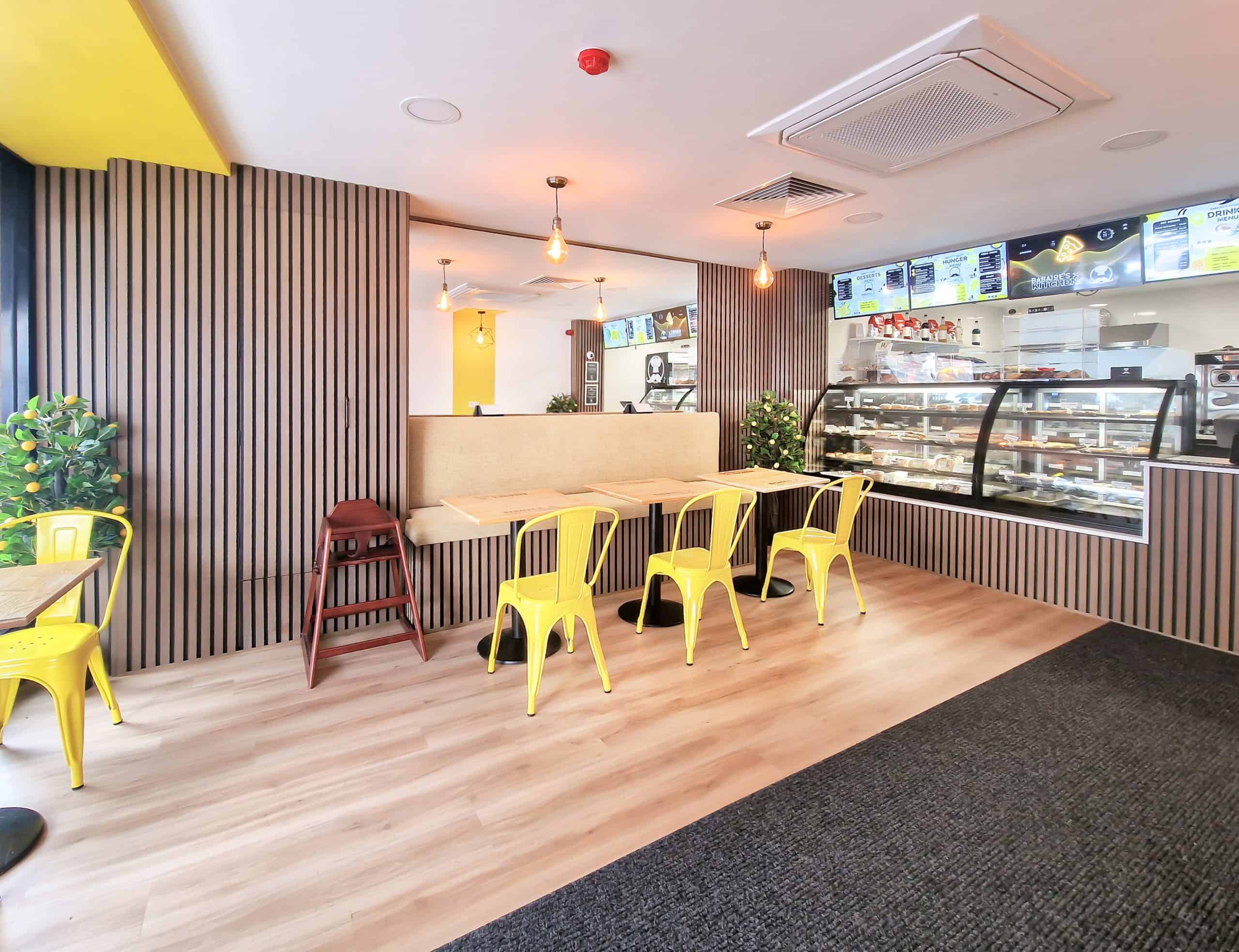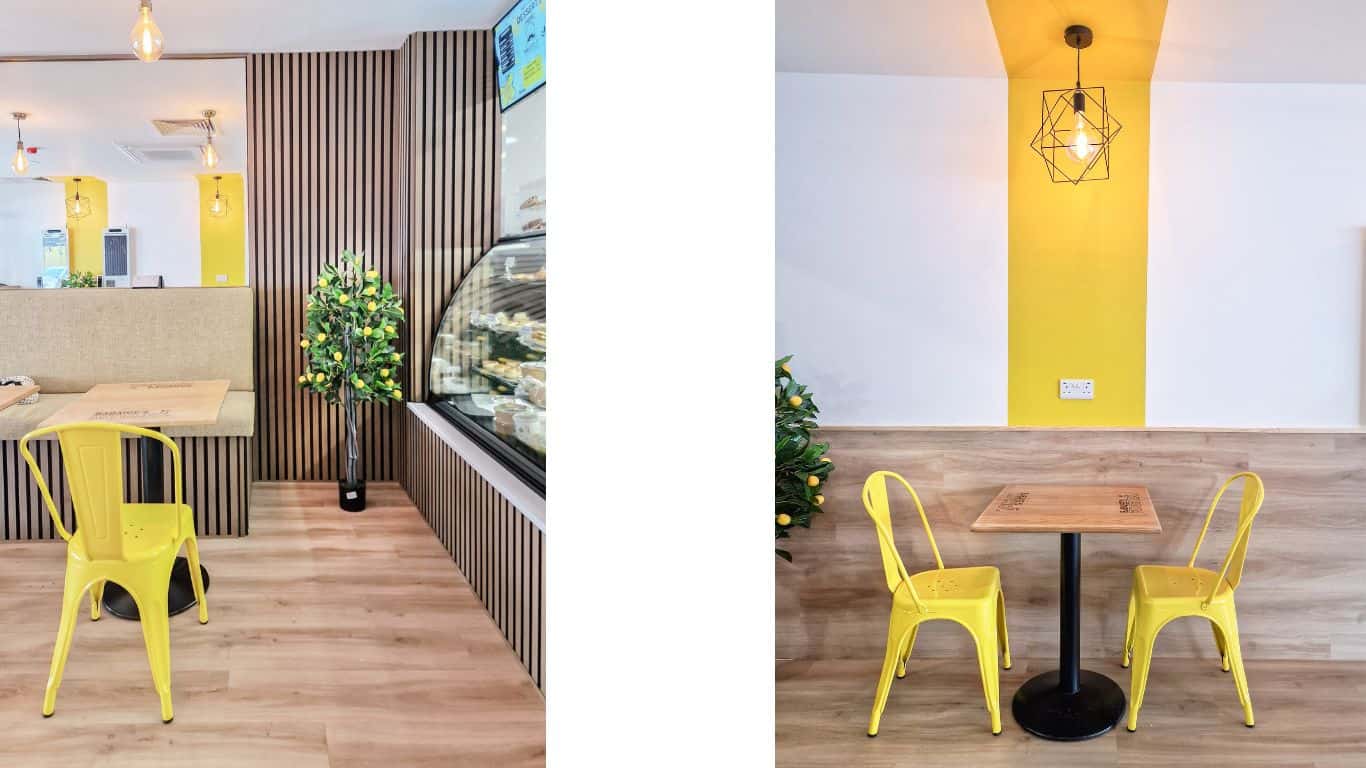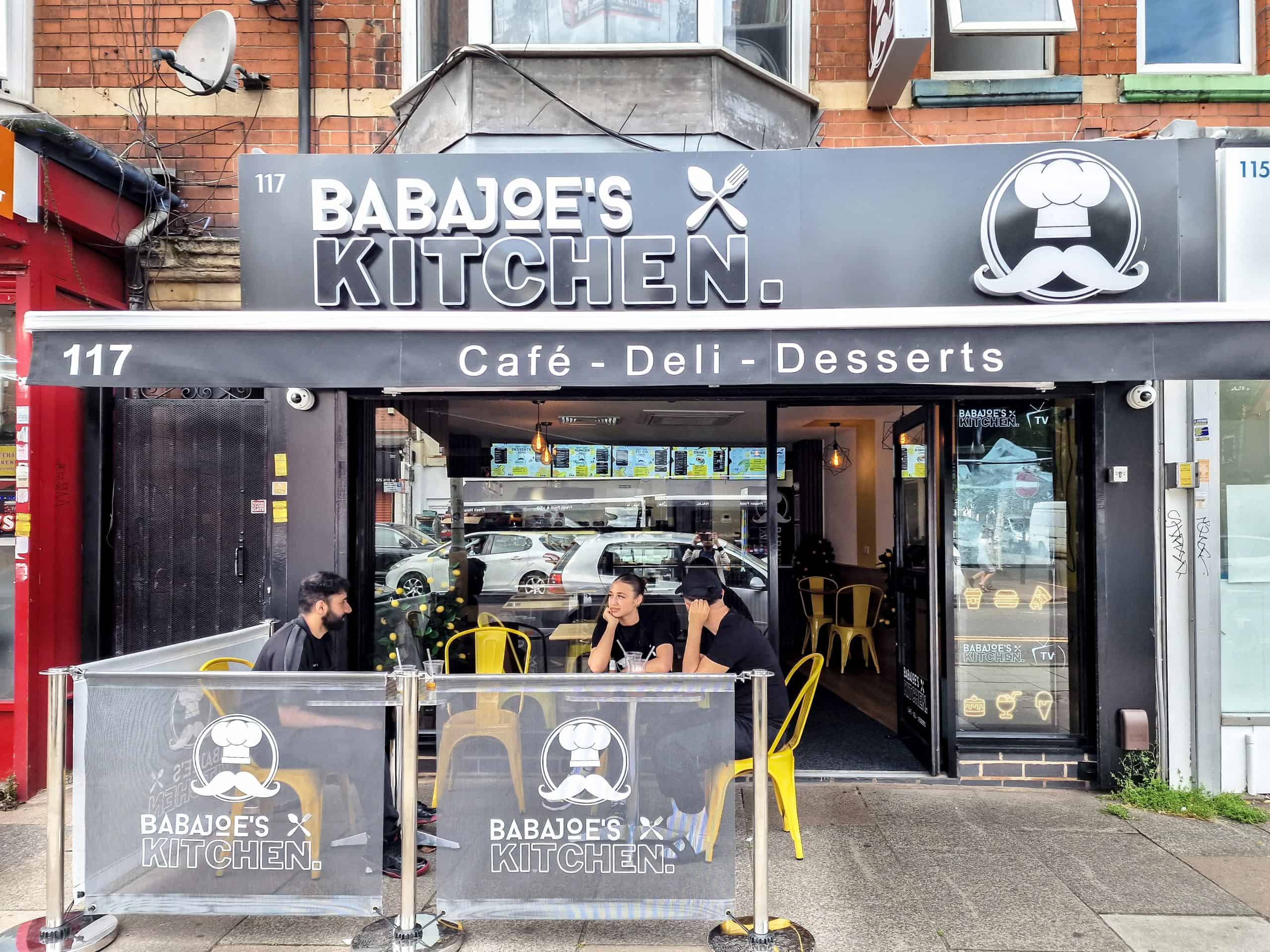 Explore more
CAFE PROJECTS
Café Interiors that elevate a customer's 5 senses and offer a new experience or tell a new story. Tailor made for your specific food/drink & needs.