Pizza shop in South Wigston, Leicester
TYPE OF WORK
Interior Design & Consultation
Branding Design
BRIEF & SCOPE
Doridos Pizza has been serving delicious Pizza since 1990 and we are so proud to be part of their new branding and facelift.

The brief was to create a modern design with minimal and clean interiors with a punch of orange – their brand colour.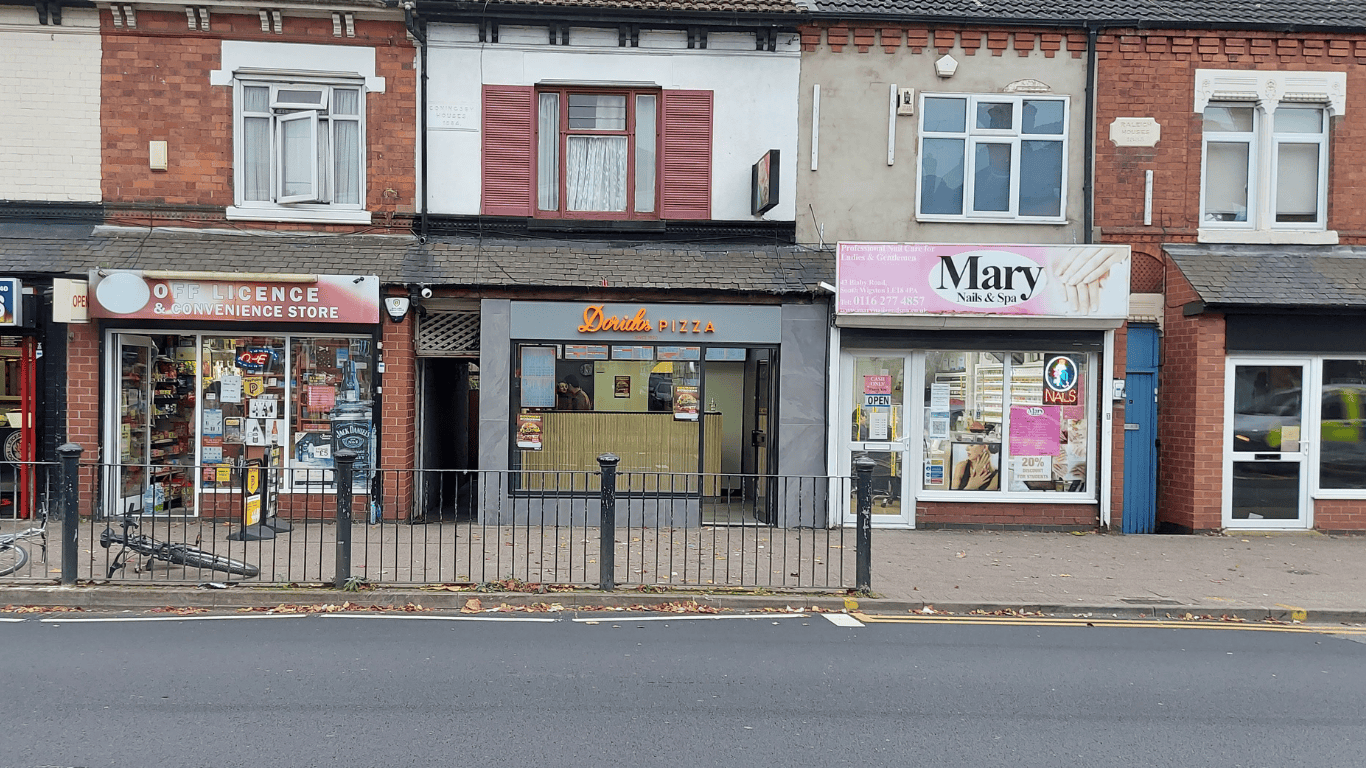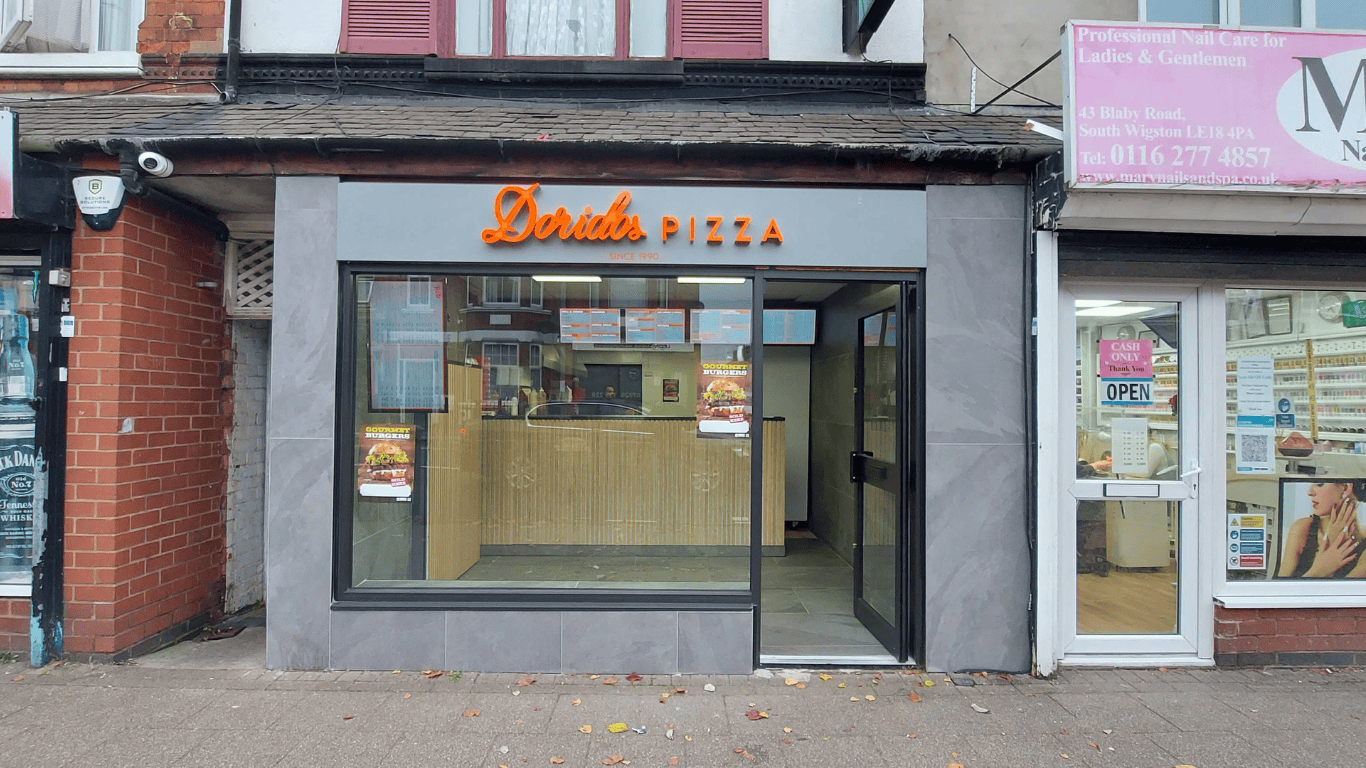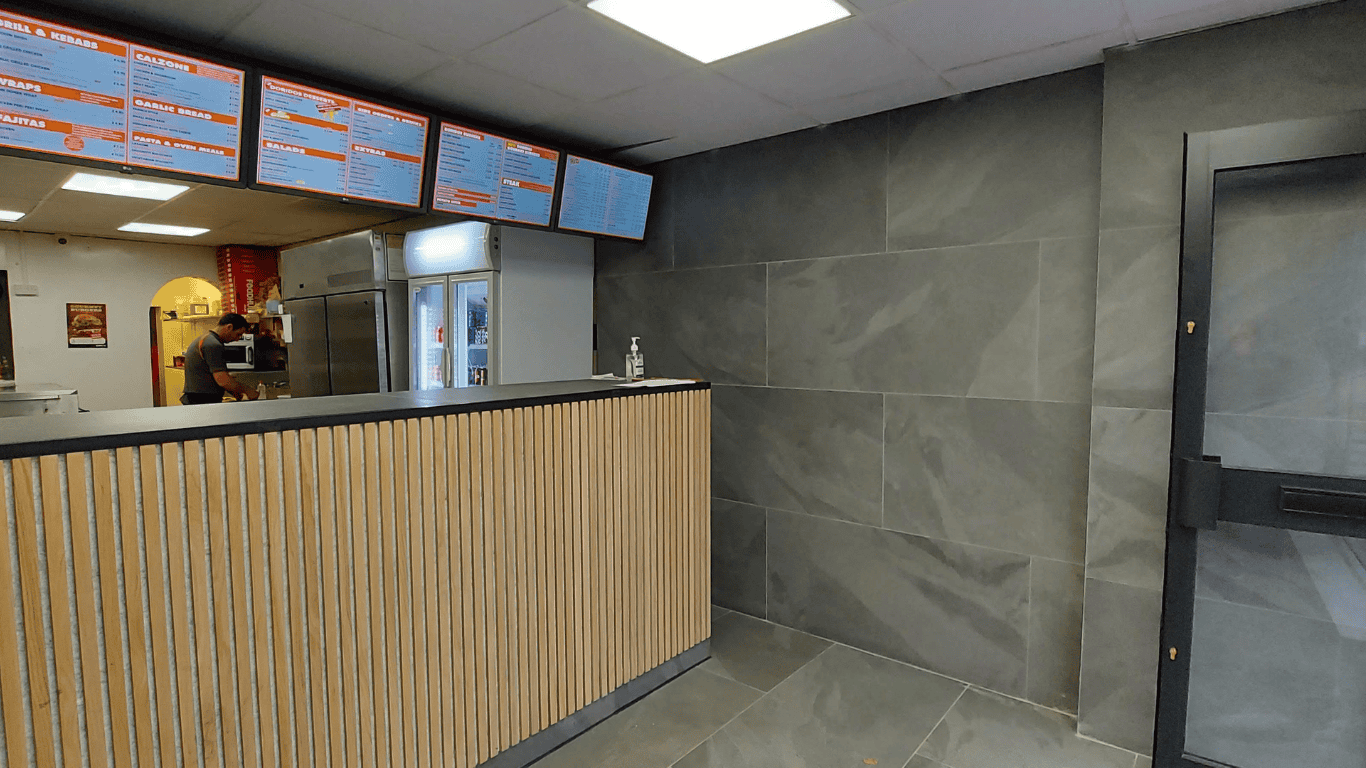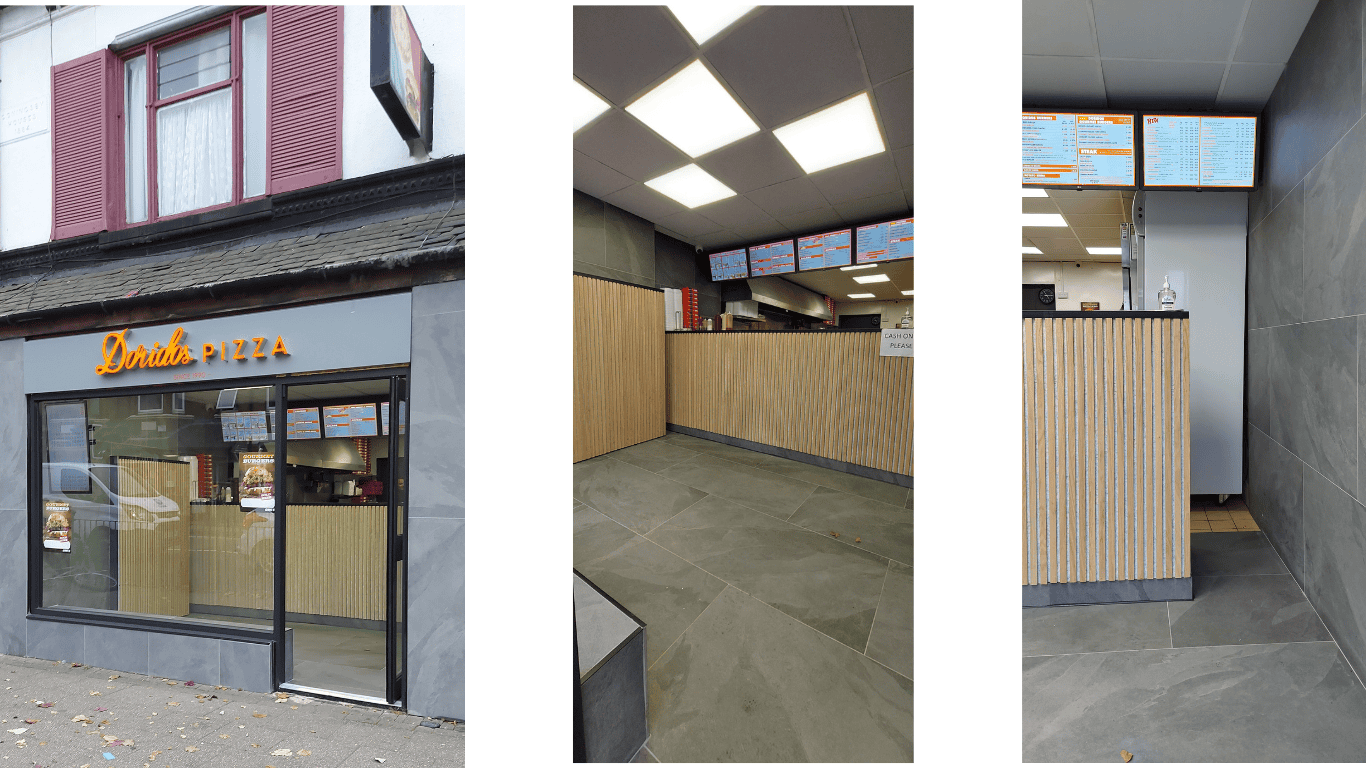 Explore more
CAFE PROJECTS
Café Interiors that elevate a customer's 5 senses and offer a new experience or tell a new story. Tailor made for your specific food/drink & needs.