Home study for a client in Oadby, Leicester
TYPE OF WORK
Design & Execution
Interior Styling
Material Sourcing
BRIEF & SCOPE
We worked on a colour scheme provided by the client and worked around their requirements. Dark brown and grey is such a sophisticated colour scheme that can make any space look premium.
Some open and closed storage or shelves create an interesting look and also serve the purpose. Chunky work-desk and borders make this entire built in study unit unique and one of a kind.
More desk and clean counter space and some beautiful shelves to display their decor items and books collection.
We very meticulously worked on working around hiding as much wiring as we could in trays and hidden back cabinet.
Storage is essential and this study. Having all your files and stationary tucked away along with clean desk space is what you exactly need to concentrate and work from home.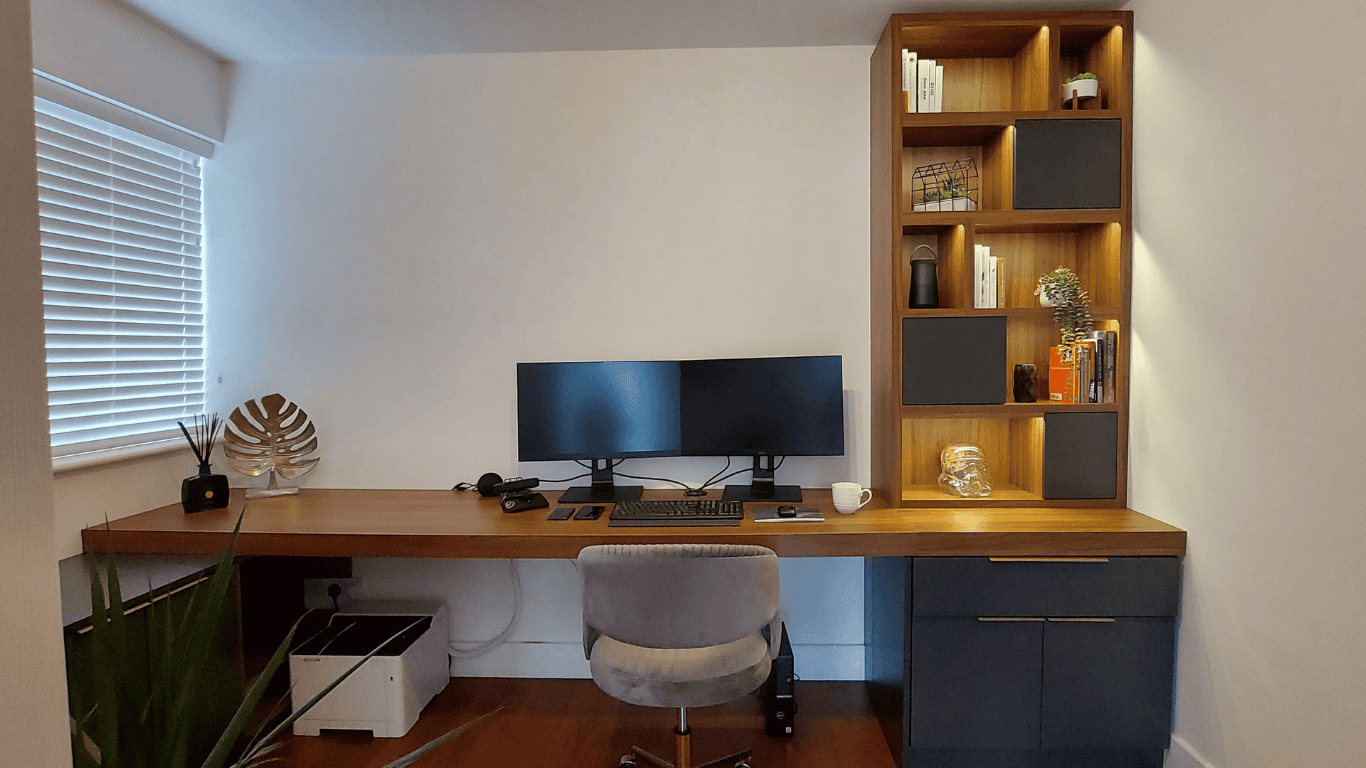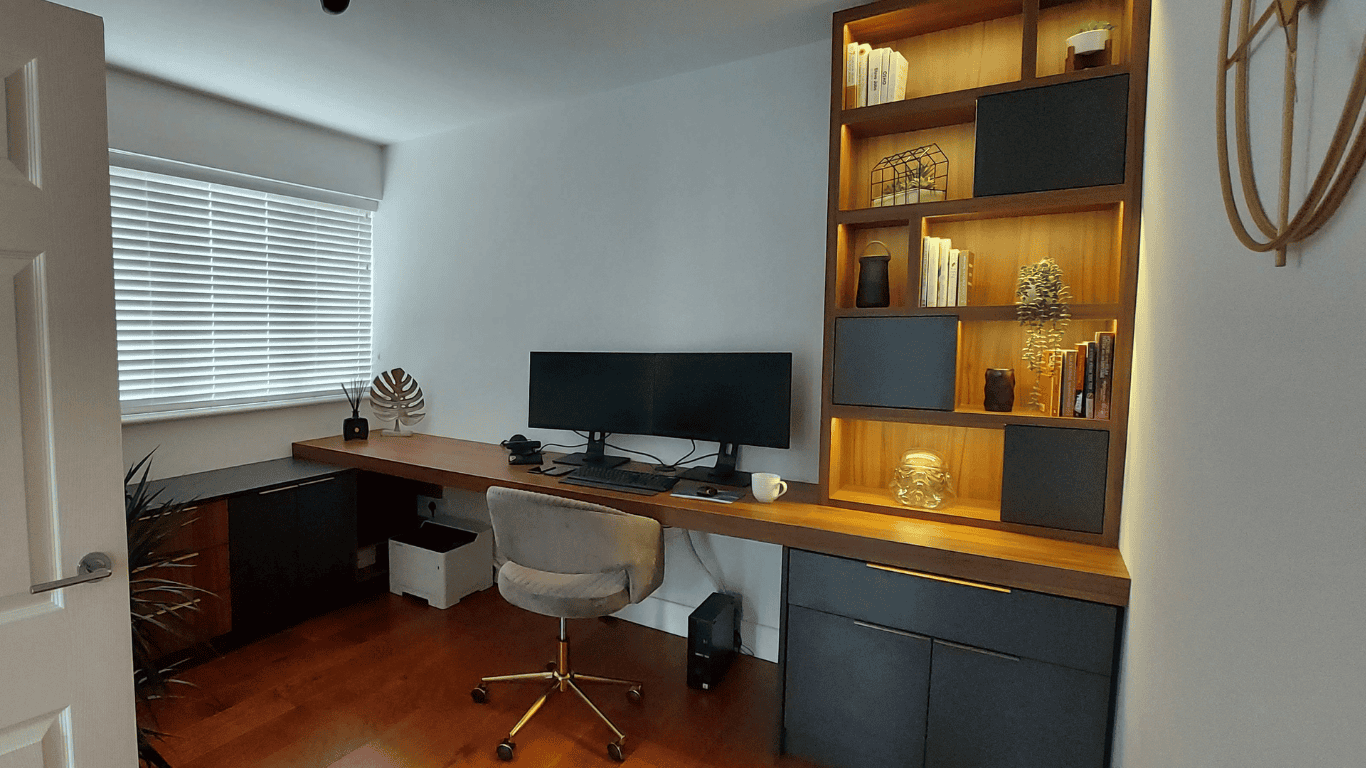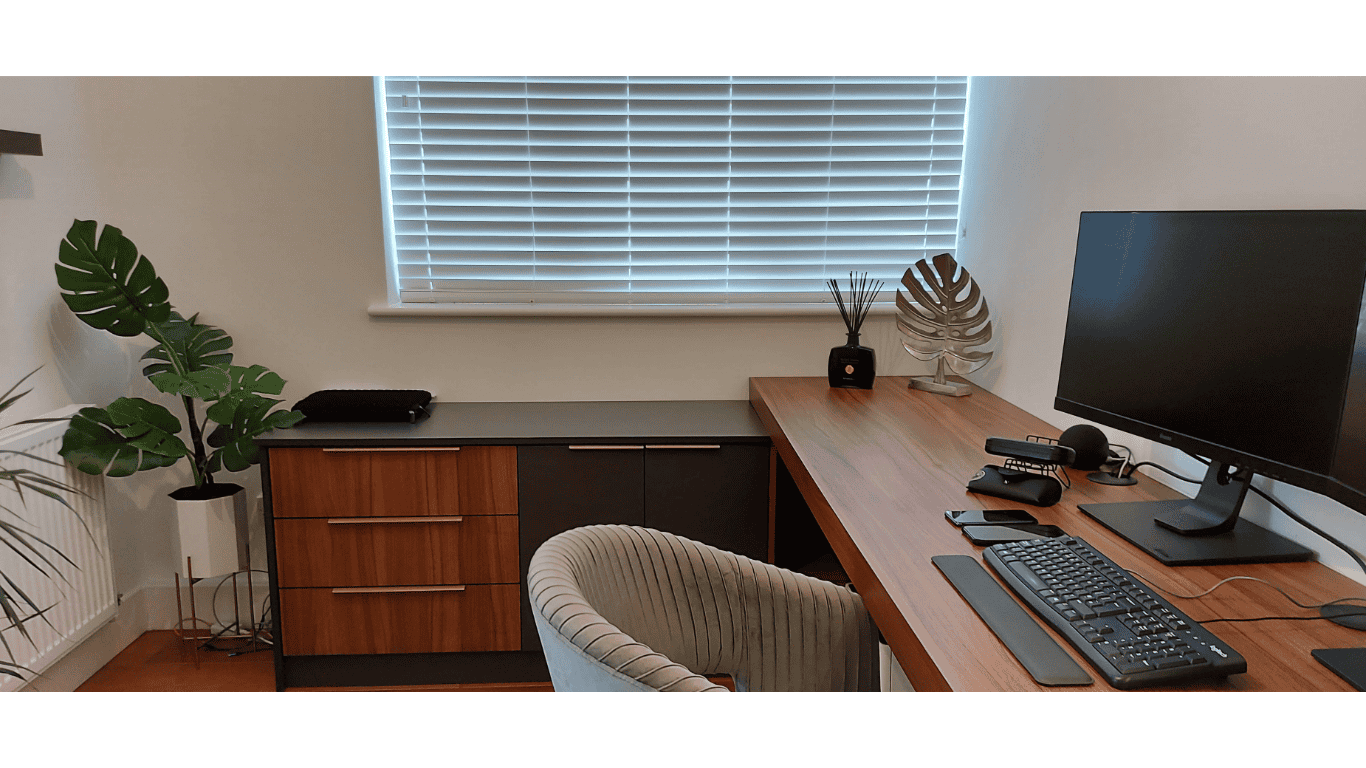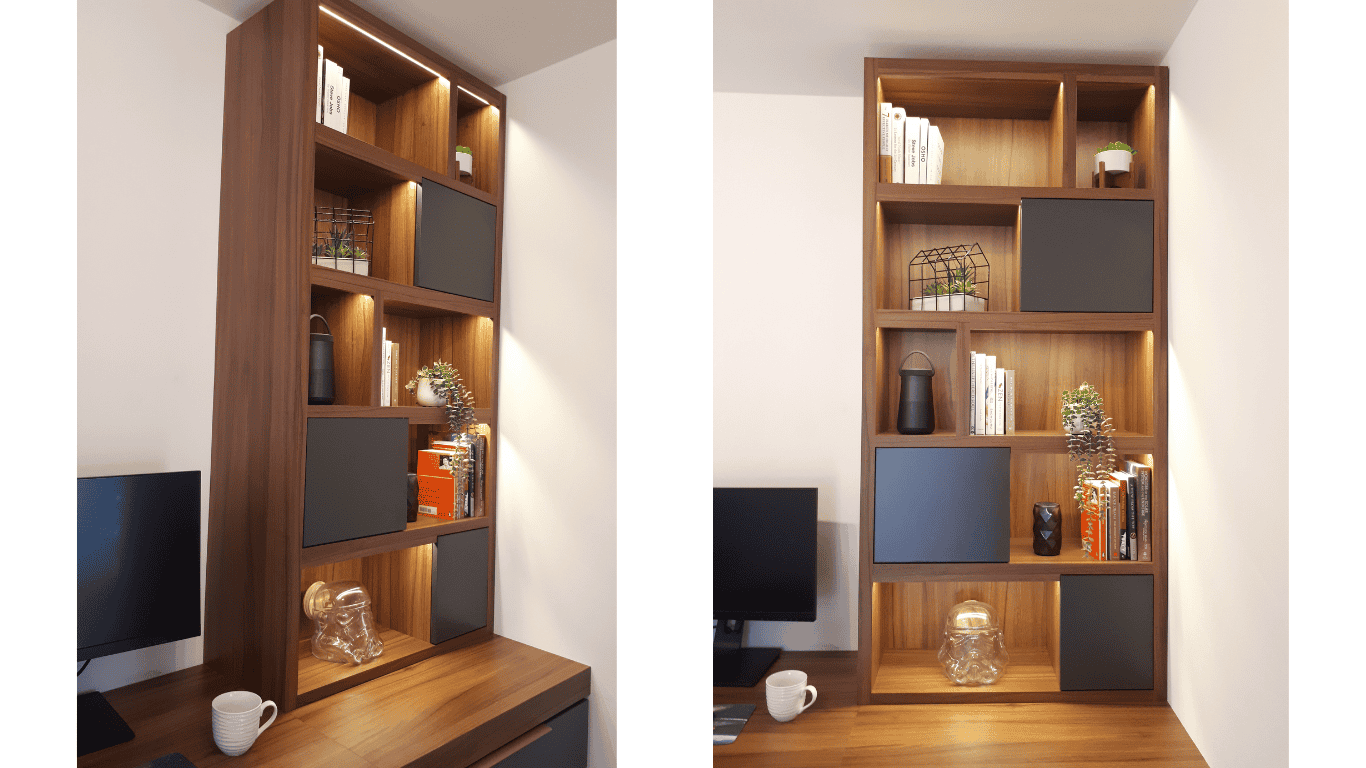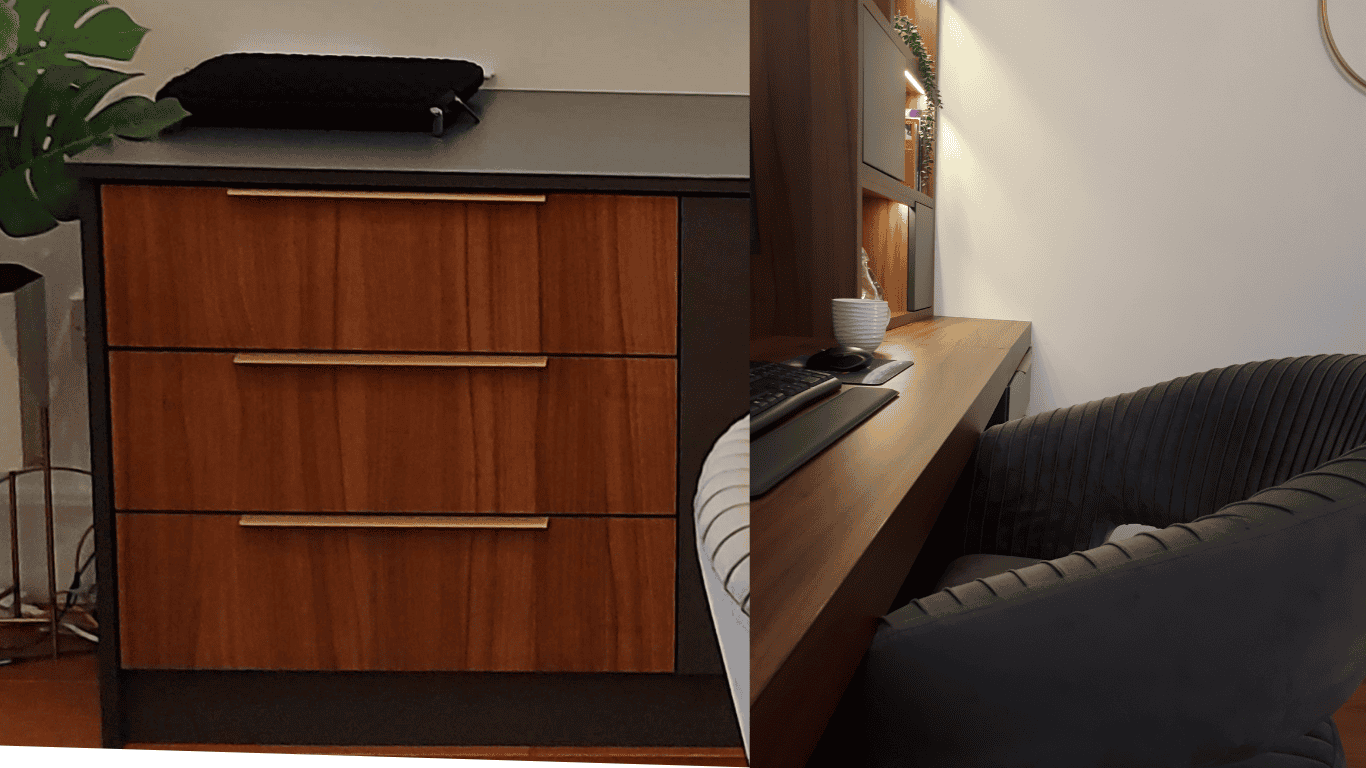 Explore more
RESIDENTIAL PROJECTS
Interiors that are functional, aesthetic & reflect your personality & style. Bespoke Interior Design service for every corner of your home.