Workspace 1 – Greater Things
Digital Marketing and Creative business in Phoenix tower, Leicester
TYPE OF WORK
Interior Design & Consultation
Material specification
BRIEF & SCOPE
Our main mission here was to keep everything neutral, use as much existing furniture as we could, and create a harmonious layout.
And incorporate their new brand colours and logo.
 A gallery wall in an office space is a great way to add an informal, playful, and creative touch to your office space where you spend almost 8 hours of your productive time every day.
Informal breakout zones in a creative office are important as they promote creative thoughts, healthy debates, and a space to brain strom and dicuss ideas…
PRO TIP – Ditch your regular whiteboard and add a clear acrylic/ perspex sheet as your writing board. This gives a much cleaner and neat look to your office.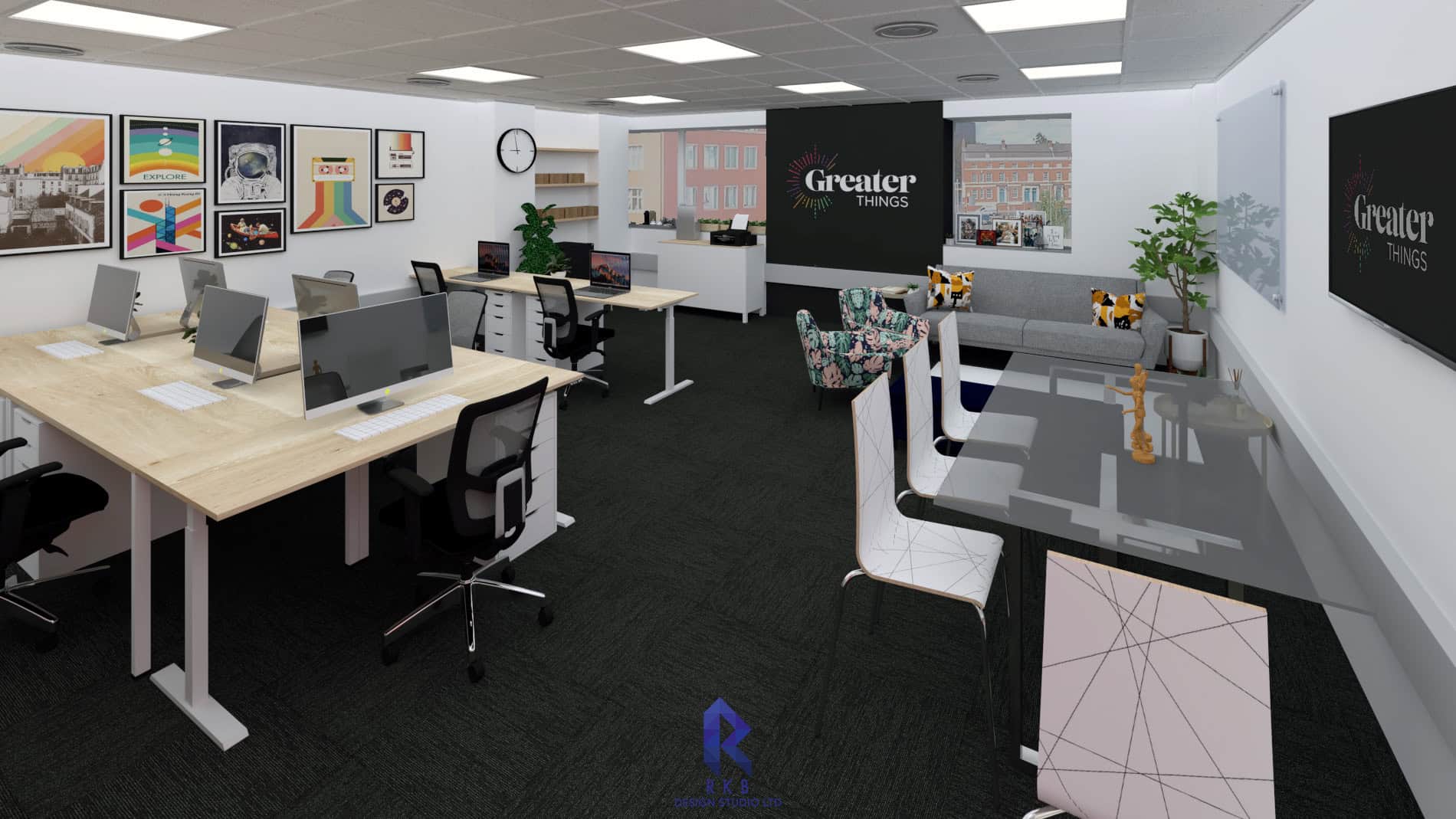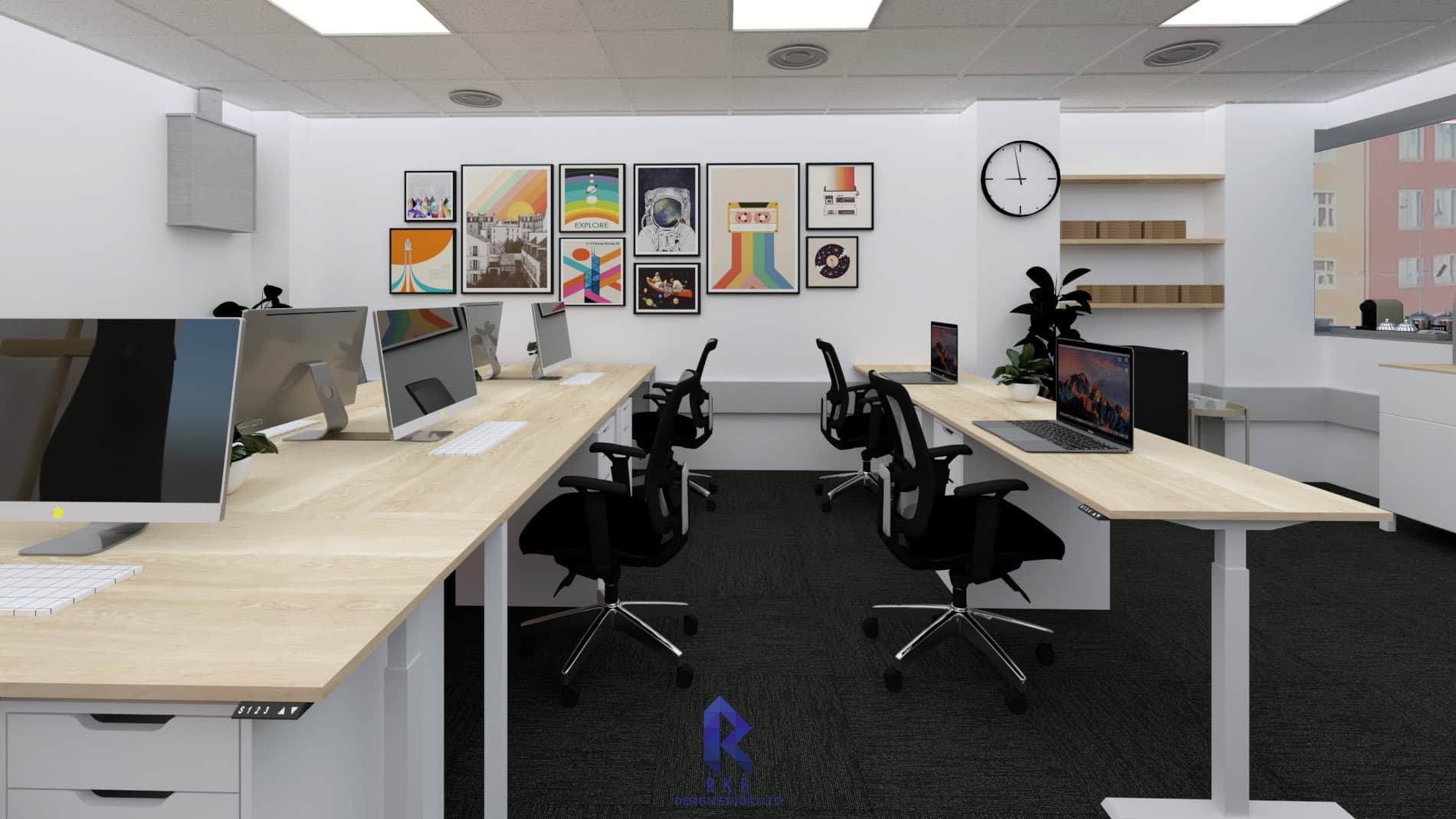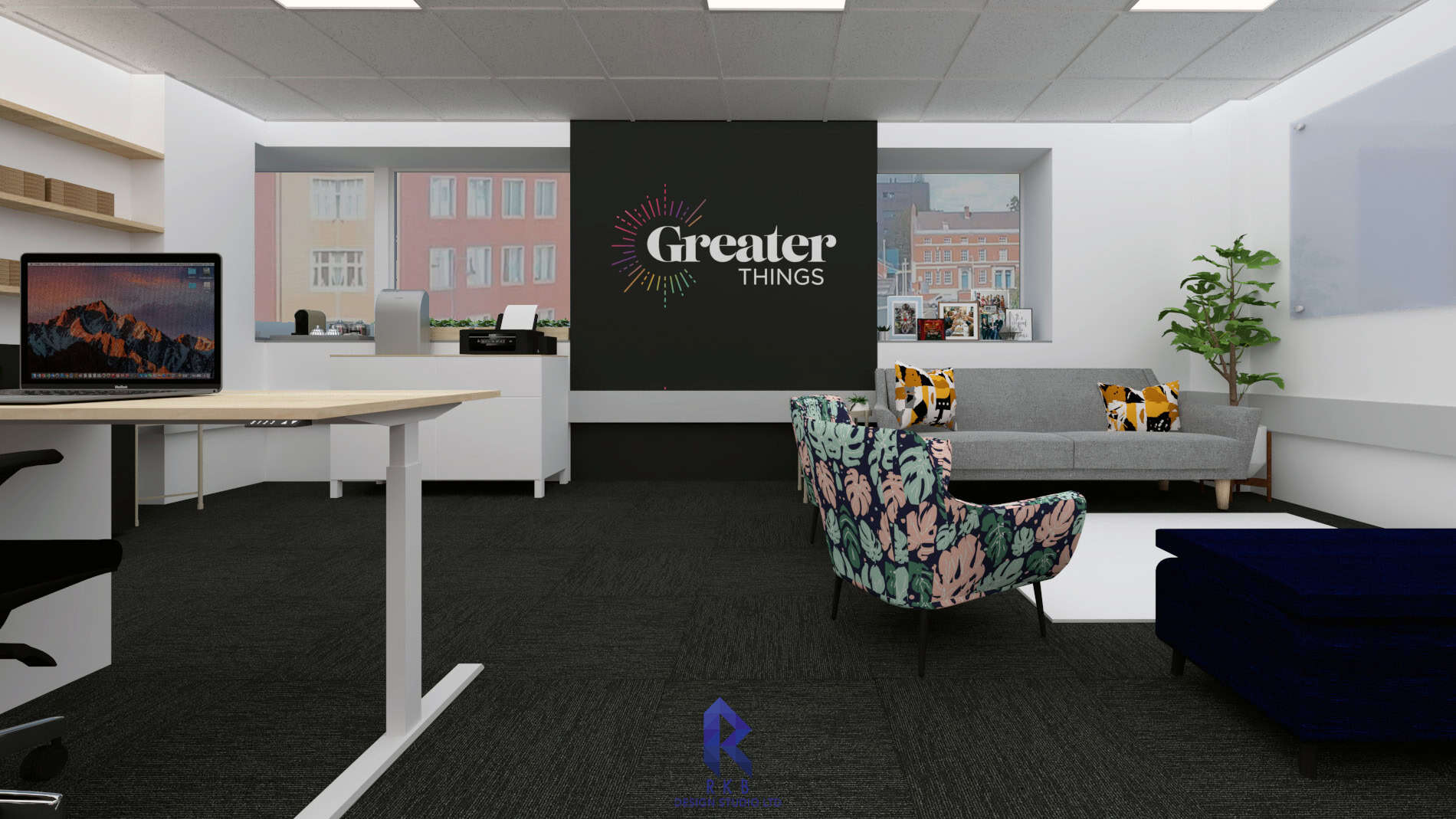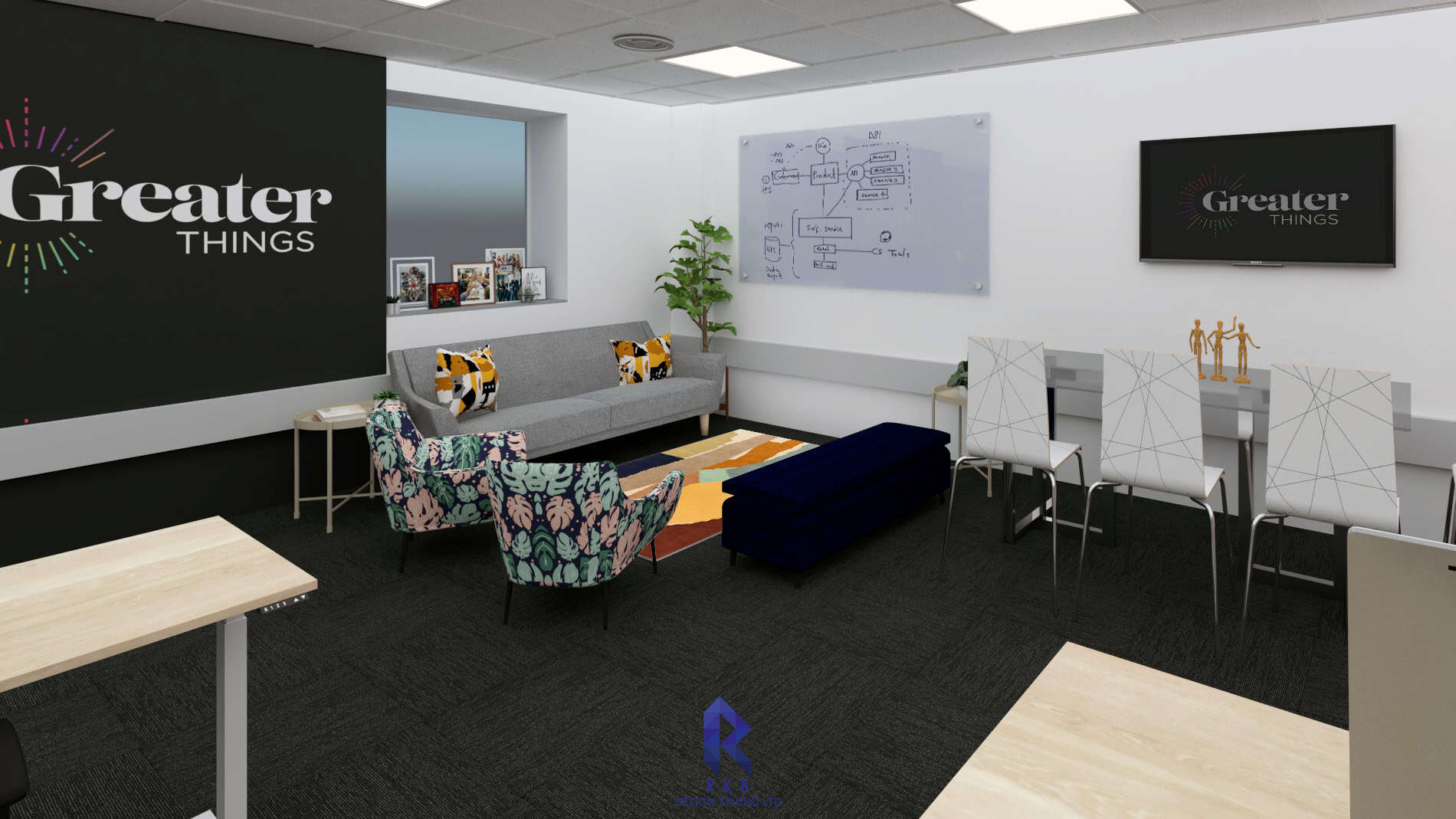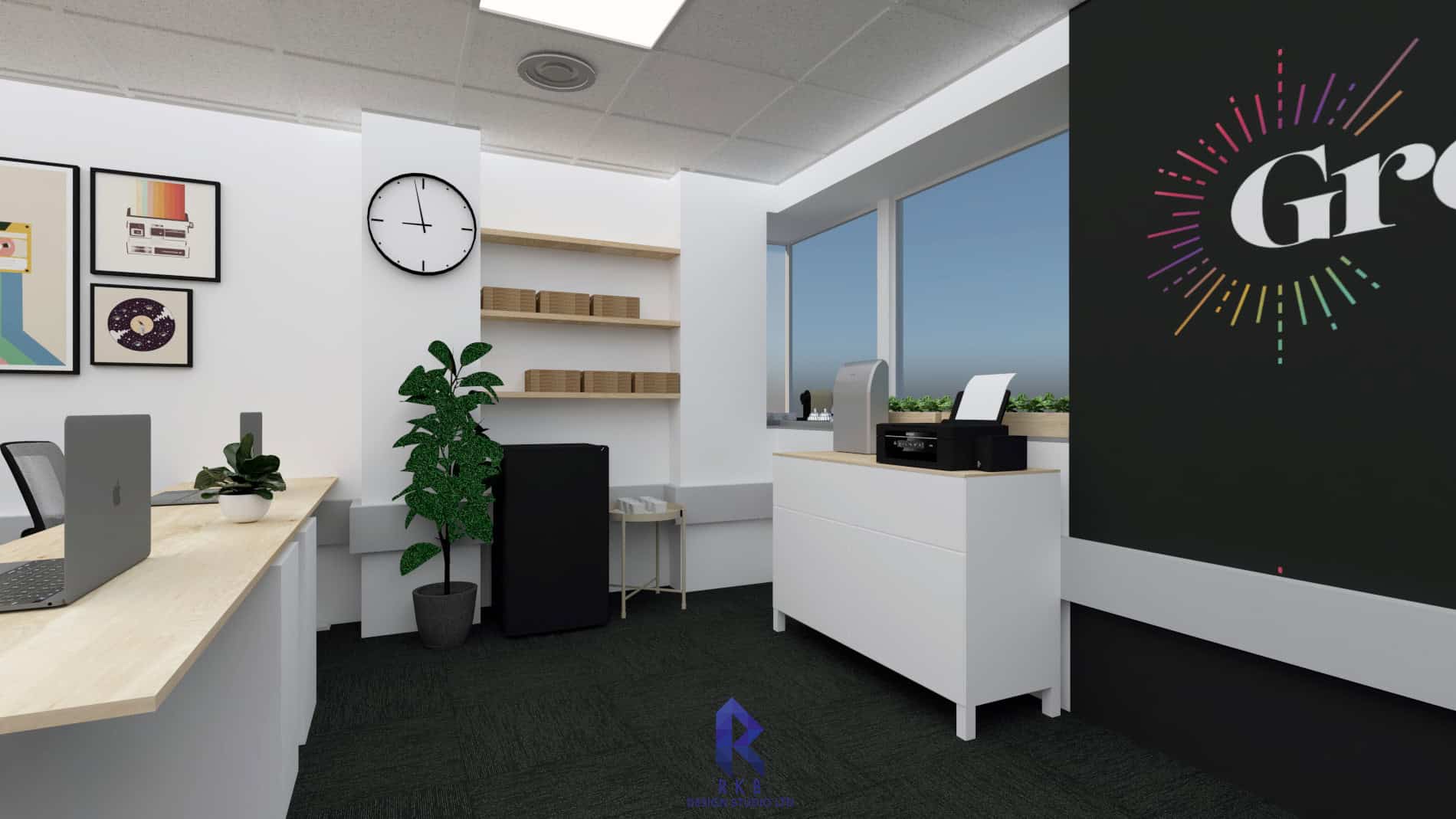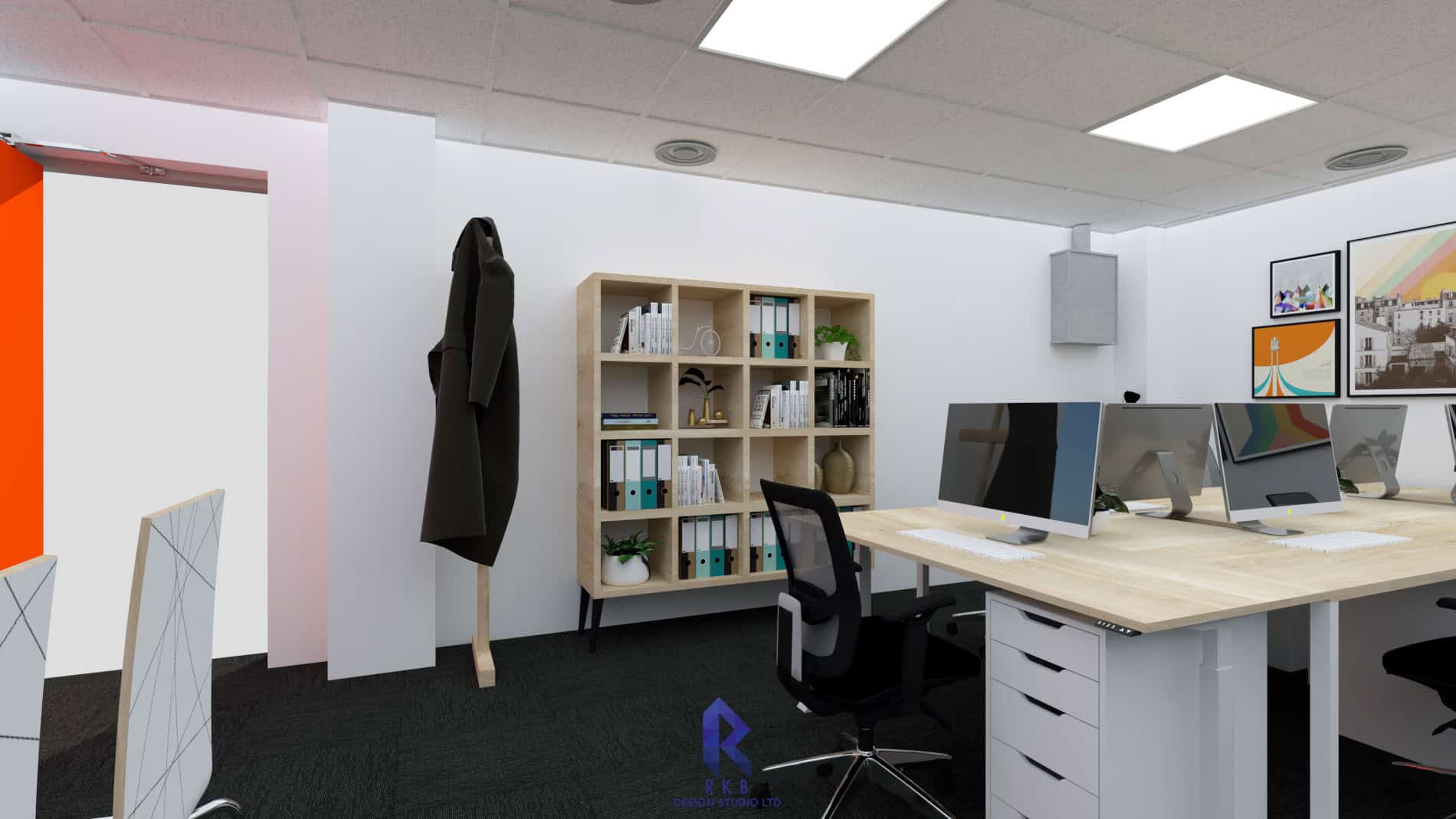 Explore more
OFFICE PROJECTS
Space that speaks about your brand & is welcoming for clients & employees. Maximum utility & function depending on your specific needs.