Look deep into nature, and then you will understand everything better!
EVERY SMALL STEP MAKES A BIG DIFFERENCE.....
Through recent years, we have seen noticeable changes to our environment, making us aware on how much impact we have on our environment. It has become prevalent, that we each have a responsibility to take care of our planet for ours, and our future generations sake. Our responsibility as designers is to progress with this in mind Our first step in helping our future; taking care of our planet is to use sustainable material and to create environmentally friendly space. By doing, we'll make sure we are doing our part. Now let's get into it…
Like wood, bamboo is a significantly more environmentally friendly material. It is also one of the plants with the fastest growth rates, allowing it to be harvested in four years as opposed to the 60 to 70 years needed for most hardwoods. From an ecological perspective, it is even more desirable because it needs very little in the way of pesticides or fertilisers. In contrast to other rapidly growing, sustainable materials like hemp, bamboo has a high strength-to-weight ratio and outstanding durability. In fact, it possesses compressive strength that is even greater than that of brick or concrete. That makes bamboo a practical option for cabinetry and flooring. Compared to many other materials of equivalent durability, bamboo requires less energy to transport since it is a lighter material. A drawback with bamboo is that it contains starch which could attract insects, and it can swell and crack when water is absorbed. Therefor it requires to be treated as to avoid problems which could add some costs.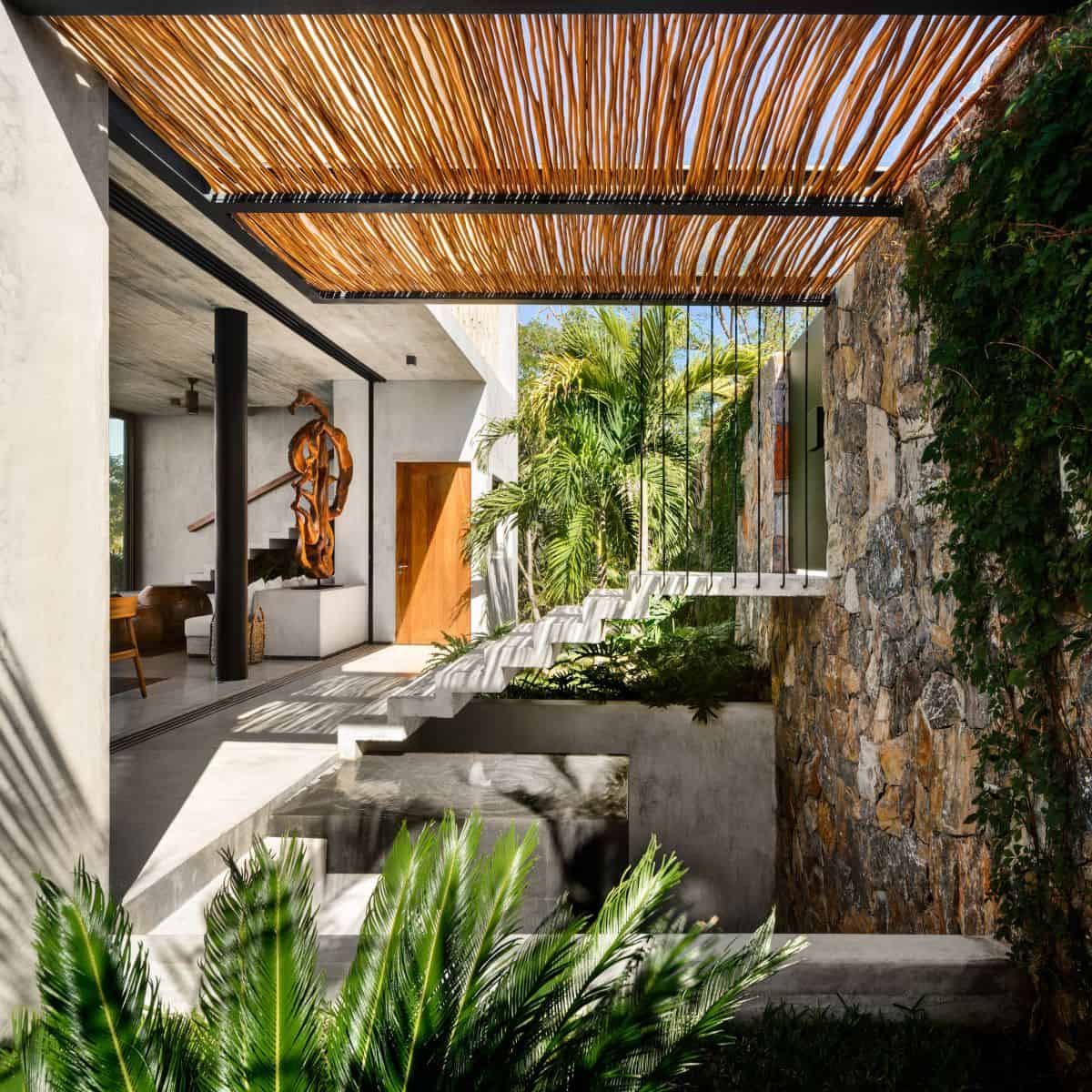 Bamboo furniture and floors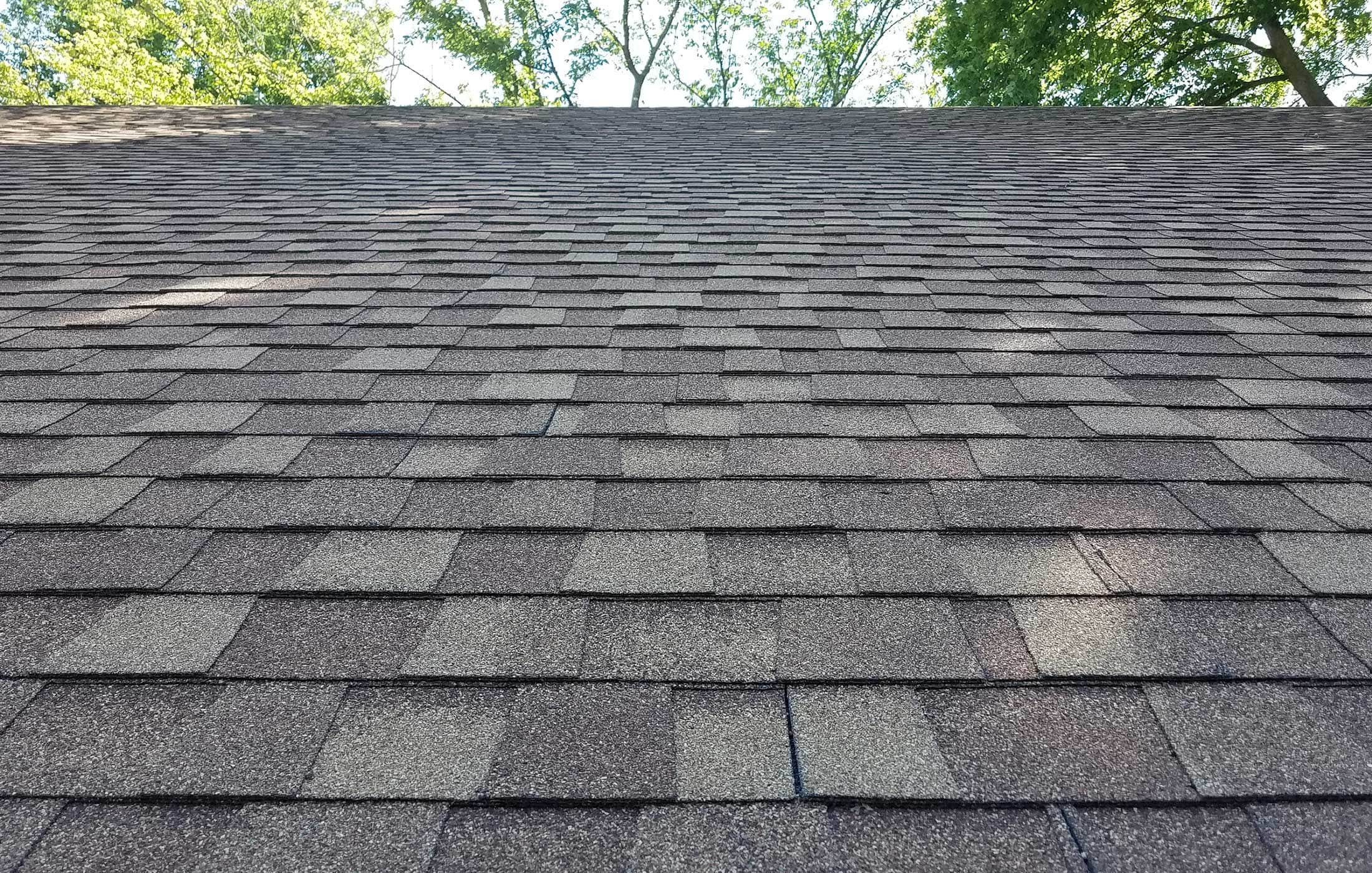 Sustainable Material 2
COMPOSITE ROOFING SHINGLES
Synthetic shingles, also known as Polymer Composite shingles, are constructed from engineered materials and occasionally include a blend of recycled plastic and rubber. They are designed to mimic the appearance of conventional asphalt shingles, wood shakes, and stone tiles and come in a wide variety of shapes and profiles. A composition shingle roof can last for many years and is affordable and strong. Composition shingles are meant to resist a broad range of weather conditions because they are comprised of high-quality components. Installation of composition roofing is simple. They are quick and easy to install as well as tear out. Because of their remarkable adaptability, composition shingles can be employed on houses of any size, shape, or design. Each shingle is given a treatment with chemicals to prevent algae growth and surface deterioration. The granules on top of the tiles help reflect UV rays from the sun which further reduces energy consumption.
Sustainable Material 3
SOLAR PANELS
As more buildings choose to install solar panels, they are quickly becoming the most popular renewable energy source for our homes and offices. Solar panels utilize the energy of the sun to produce energy without expelling any harmful chemicals creating energy unlike other methods of generating energy. It's also a renewable source of energy, we cannot run out of solar energy, unlike some of the other sources of energy. While having solar panels can reduce electricity bills and having a low maintenance cost, the upfront cost is quite steep. Solar energy storage is expensive and solar panels are quite weather dependent so some days will be better than others.  But other than that, there aren't many negative things about using solar power. Of course, you can use solar power at night but energy usage at night is significantly less than energy usage during the day.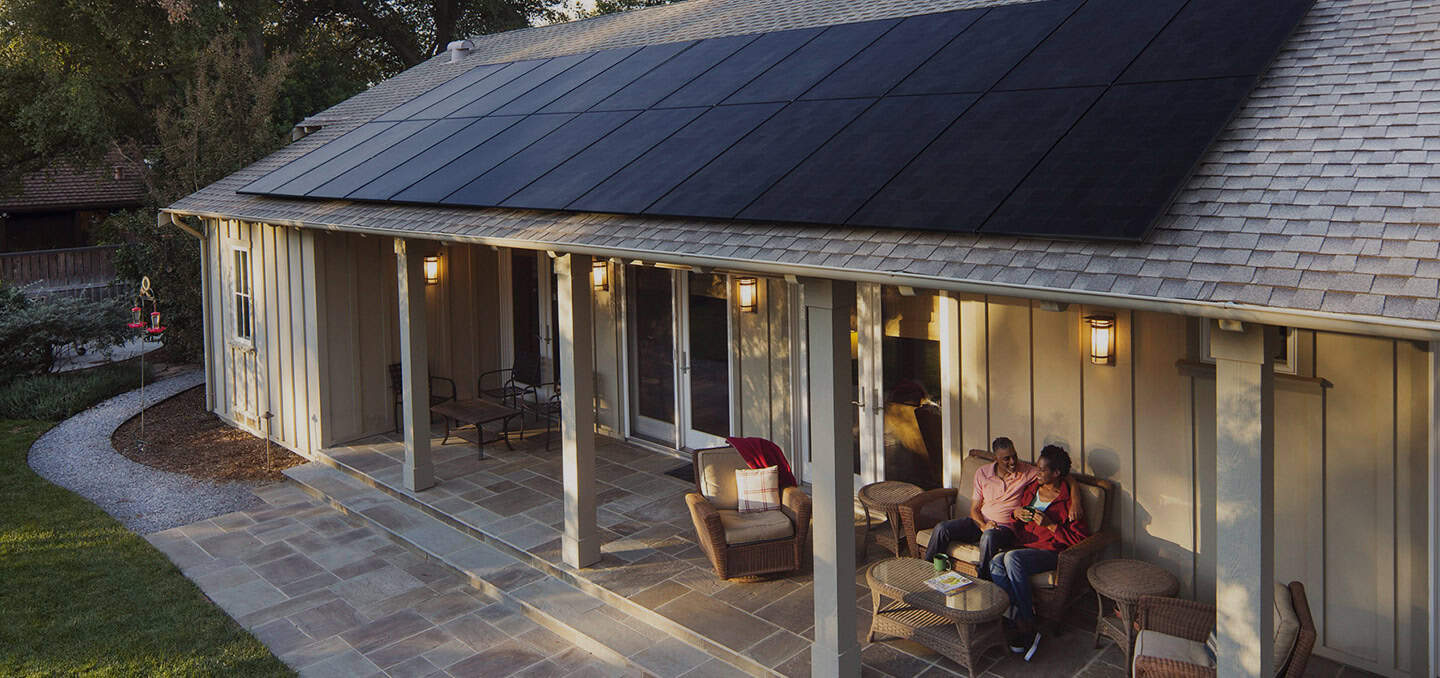 Lights powered by solar lights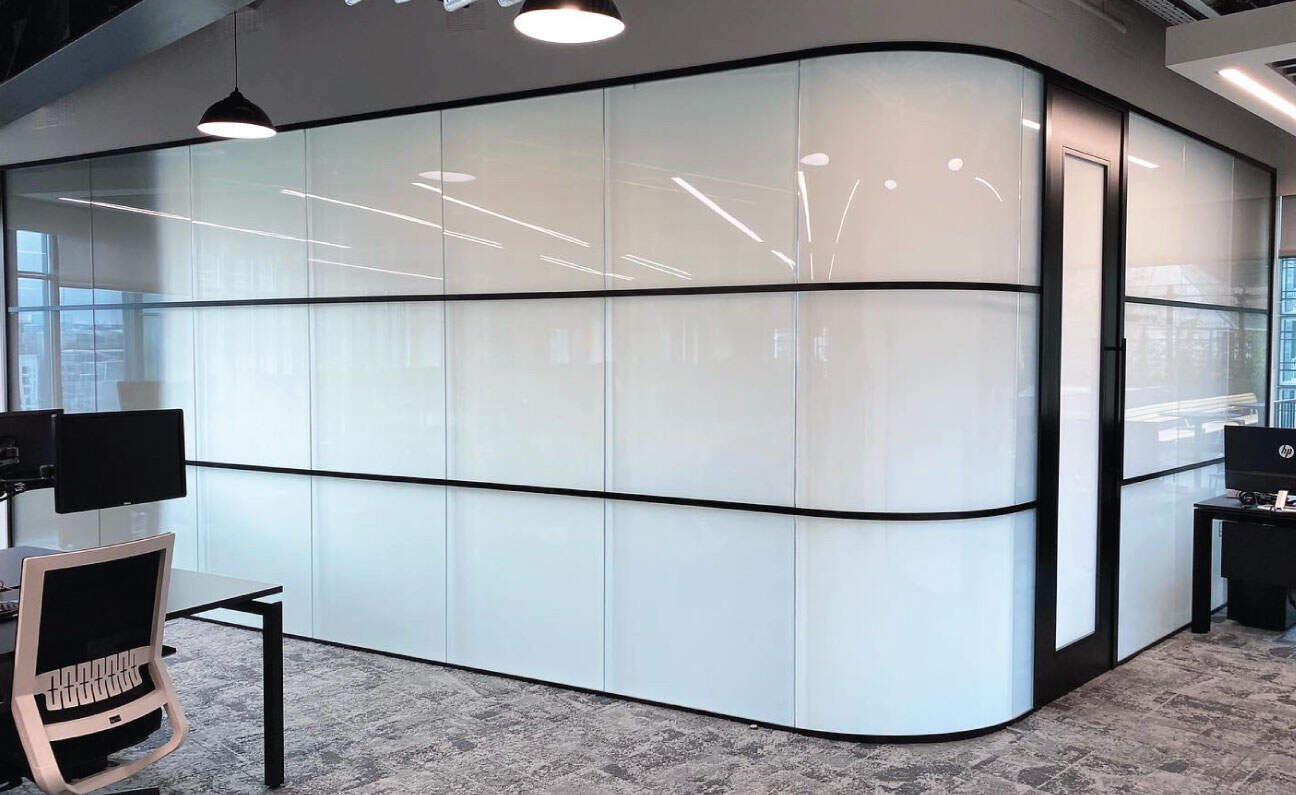 Transparent to Opaque changing glass smart panels
Sustainable Material 4
SMART GLASS PANELS
Electrochromic glass (smart glass windows) lowers the interior heating and cooling load placed on building systems by automatically responding to changes in sunlight throughout the day, resulting in a reduction in energy usage. Early users are realising that its advantages go far beyond cost and energy savings.
Sustainable Material 5
INSULATED CONCRETE FRAMING
As the formwork for in-situ concrete, insulating concrete formwork is a straightforward construction method that uses specially designed insulating panels or blocks. Construction sites produce less waste thanks to ICFs because all the waste is recyclable. They consume less gas, electricity, and wood, among other natural resources. Preventing unwanted energy transfers between materials can keep heat in and out preventing further energy consumption to correct or regulate temperatures within the building.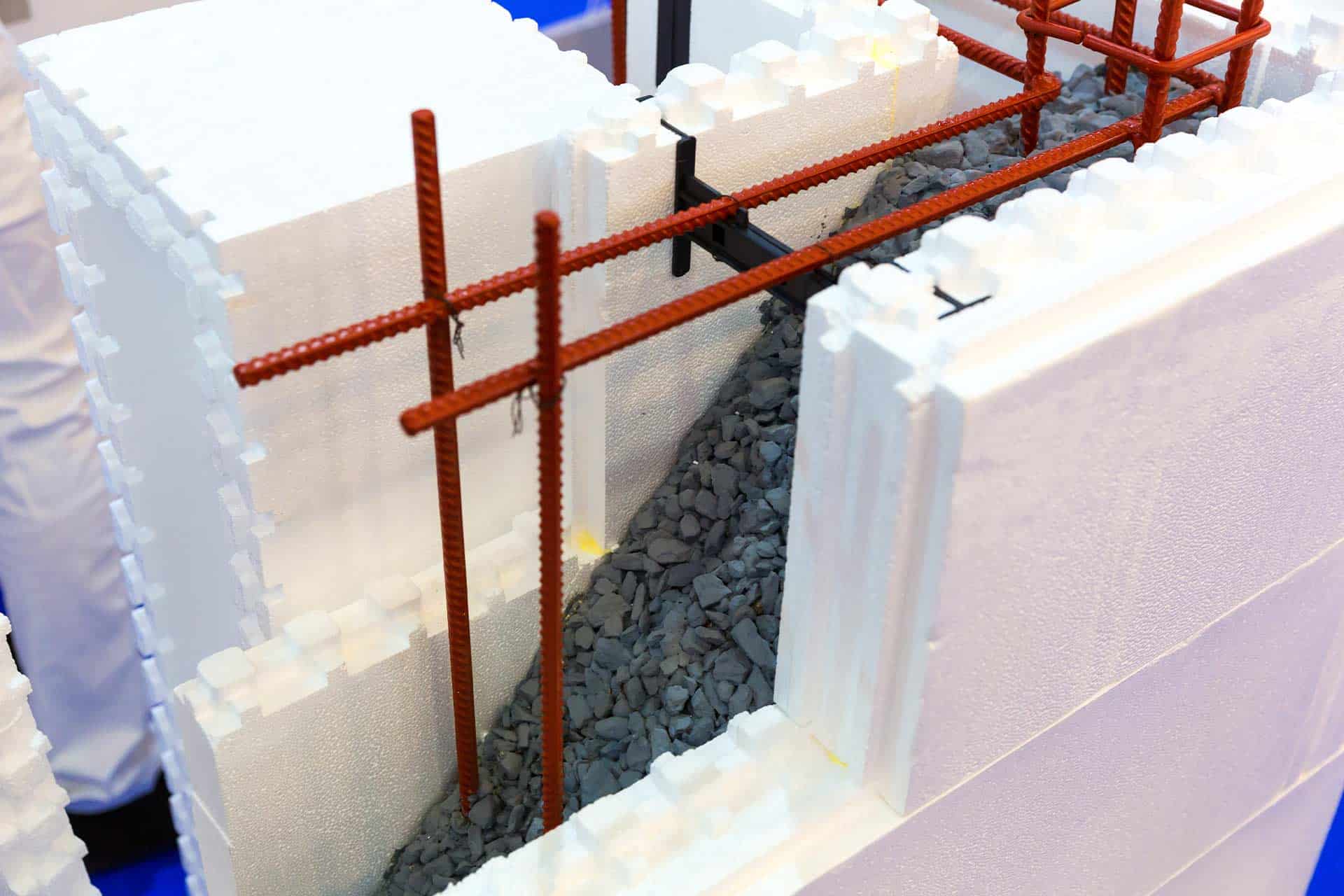 Steel framed construction