Letting agency office at 98, London Road, Leicester
TYPE OF WORK
Design & Execution
Branding Design
BRIEF & SCOPE
Creating an office that isn't dull and boring is so important especially as it's the space where you spend all day and meet clients.
This office projects that we completed for ARIYA property experts and our client Mr. Dipesh R, was a very interesting project because of the size of the space. We were able to create a colour scheme that matched their company logo while still making the space look aesthetically pleasing.
We had a very specific requirement from the client of creating a cabin in this space. As you can see here we were able to do so and give the client a separate space within this office.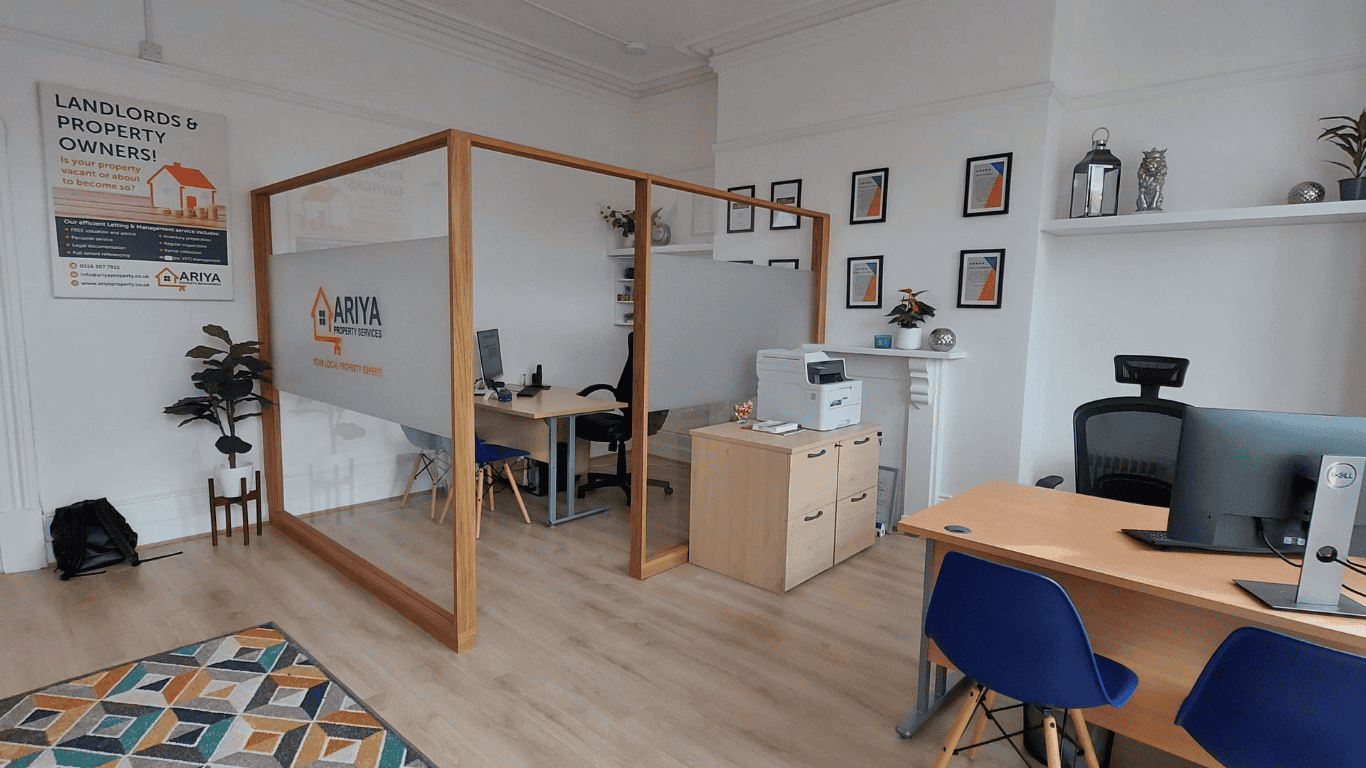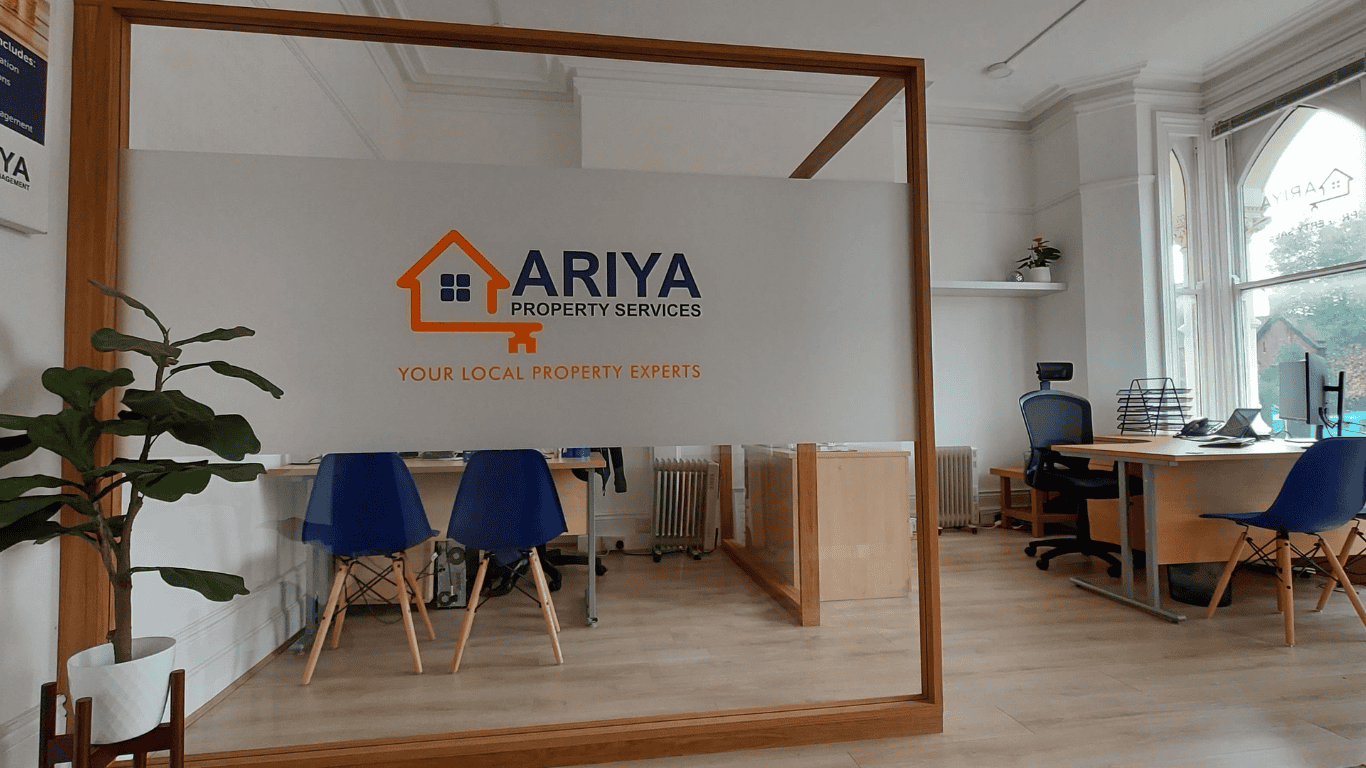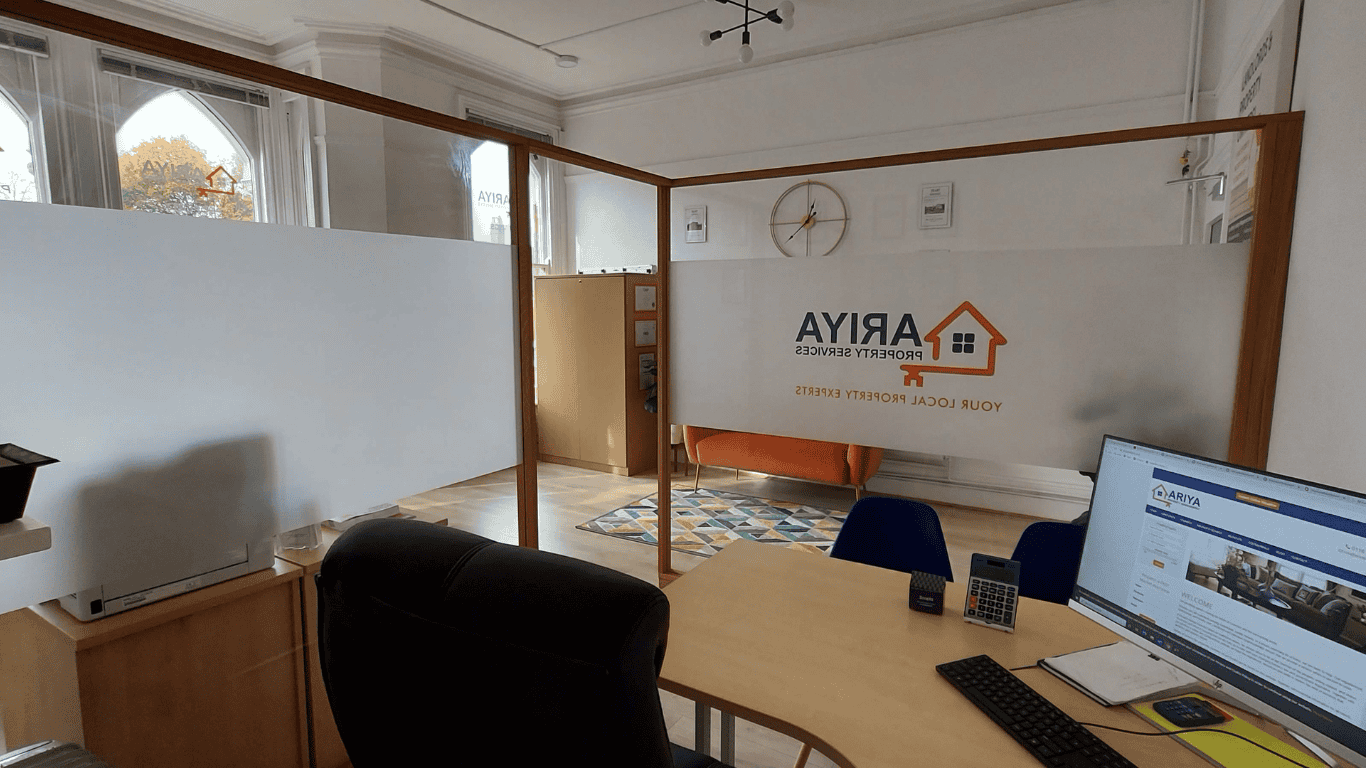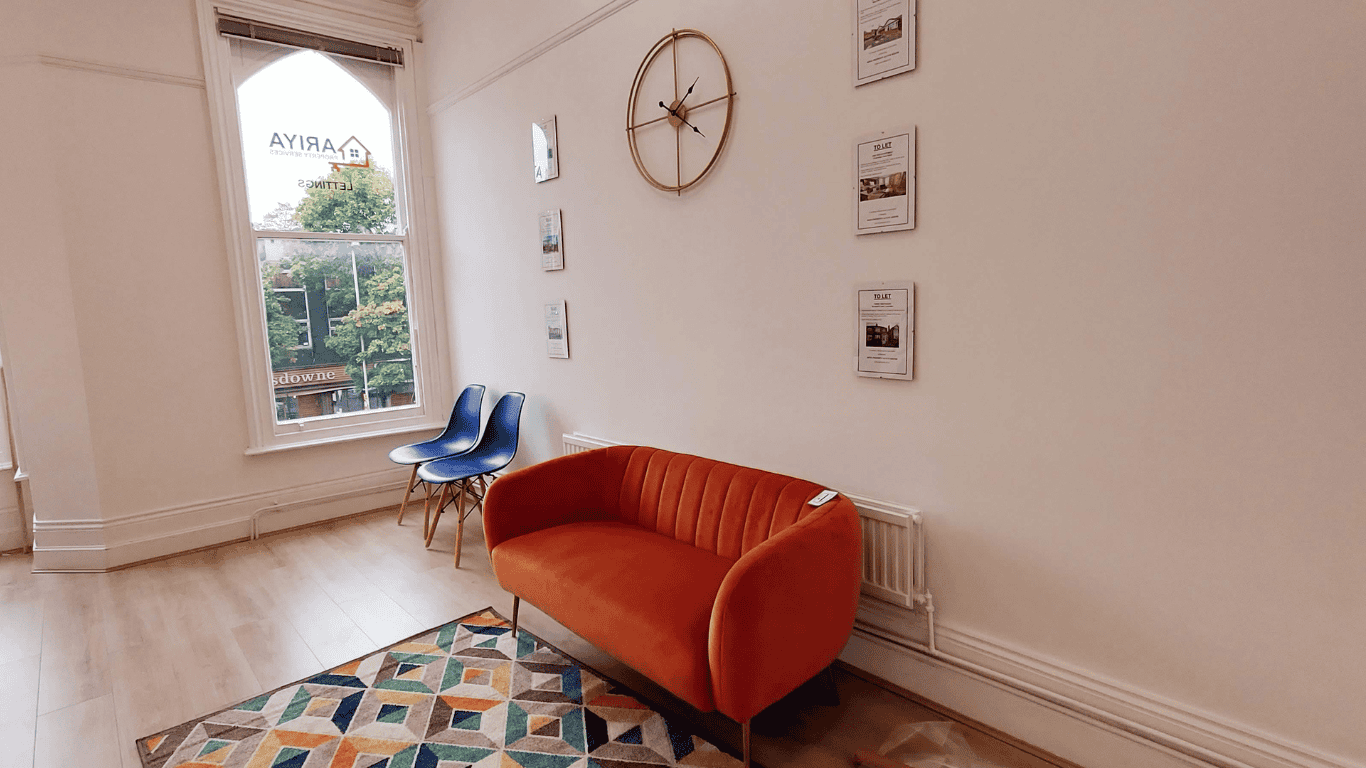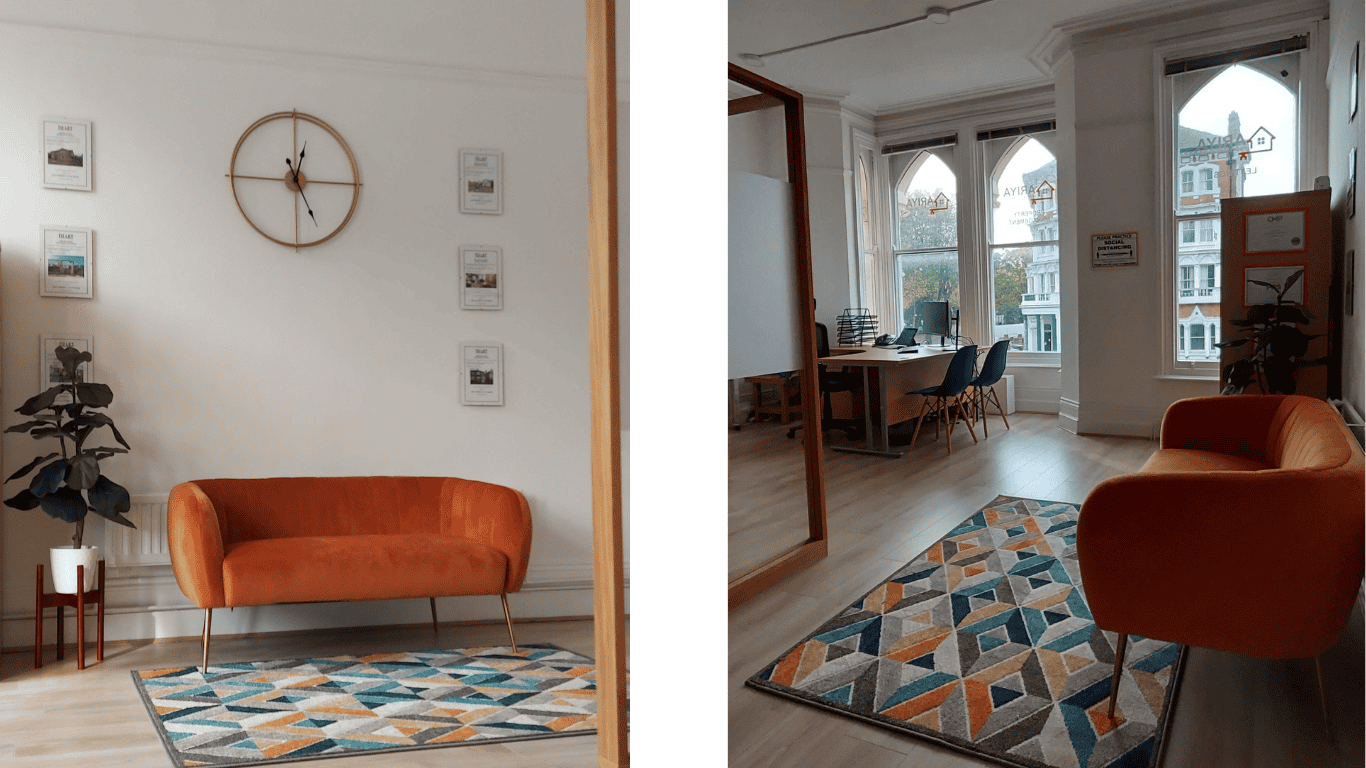 Explore more
OFFICE PROJECTS
Space that speaks about your brand & is welcoming for clients & employees. Maximum utility & function depending on your specific needs.