Jewellery Pop-up Shop Design in Leicester City Center
TYPE OF WORK
Design Proposal
Branding & Graphic Design
BRIEF & SCOPE
We enjoyed designing this proposal of a pop-up store for Cartier at Leicester, showcasing spring collection.
Jewellery stalls look beautiful because of the perfect light and colour. Most jewellery shop/store interiors stick to neutral tones. But we got a chance to experiment with print and colours for their spring collection.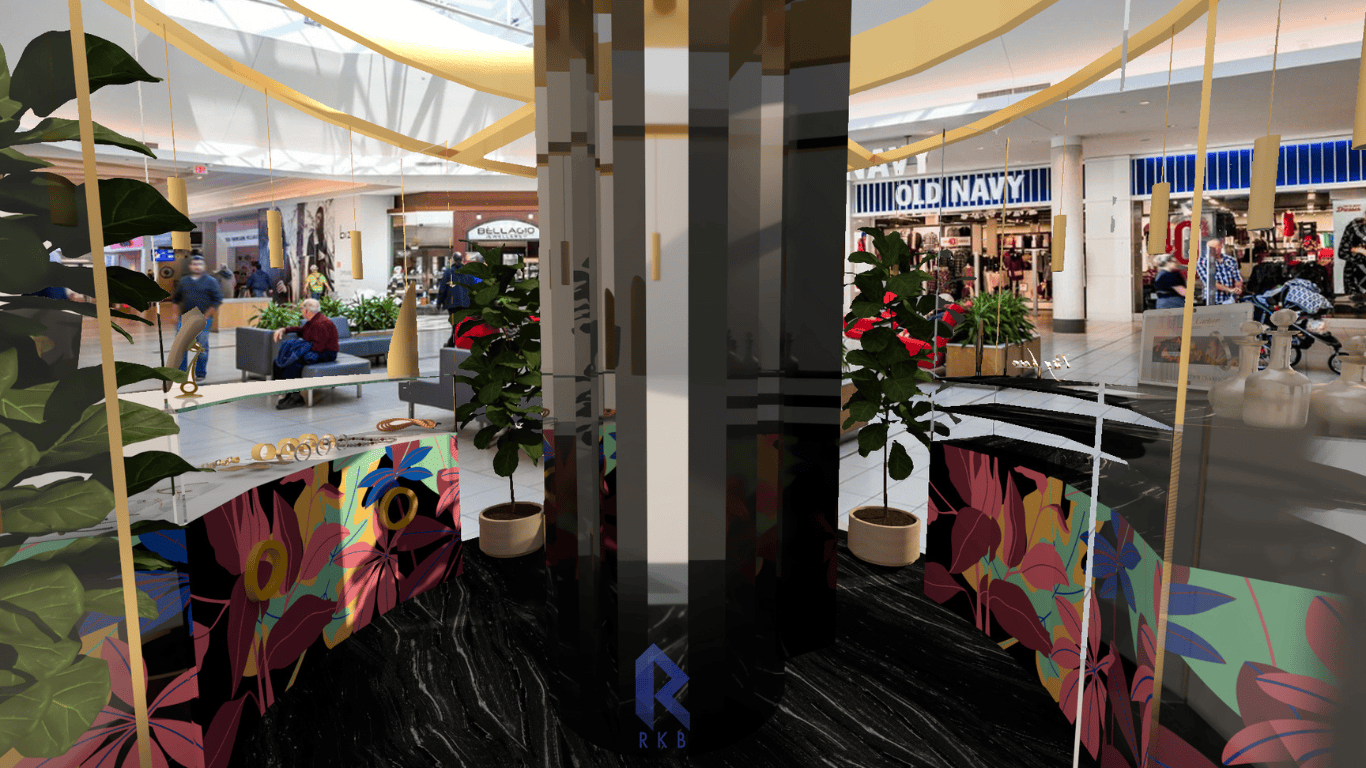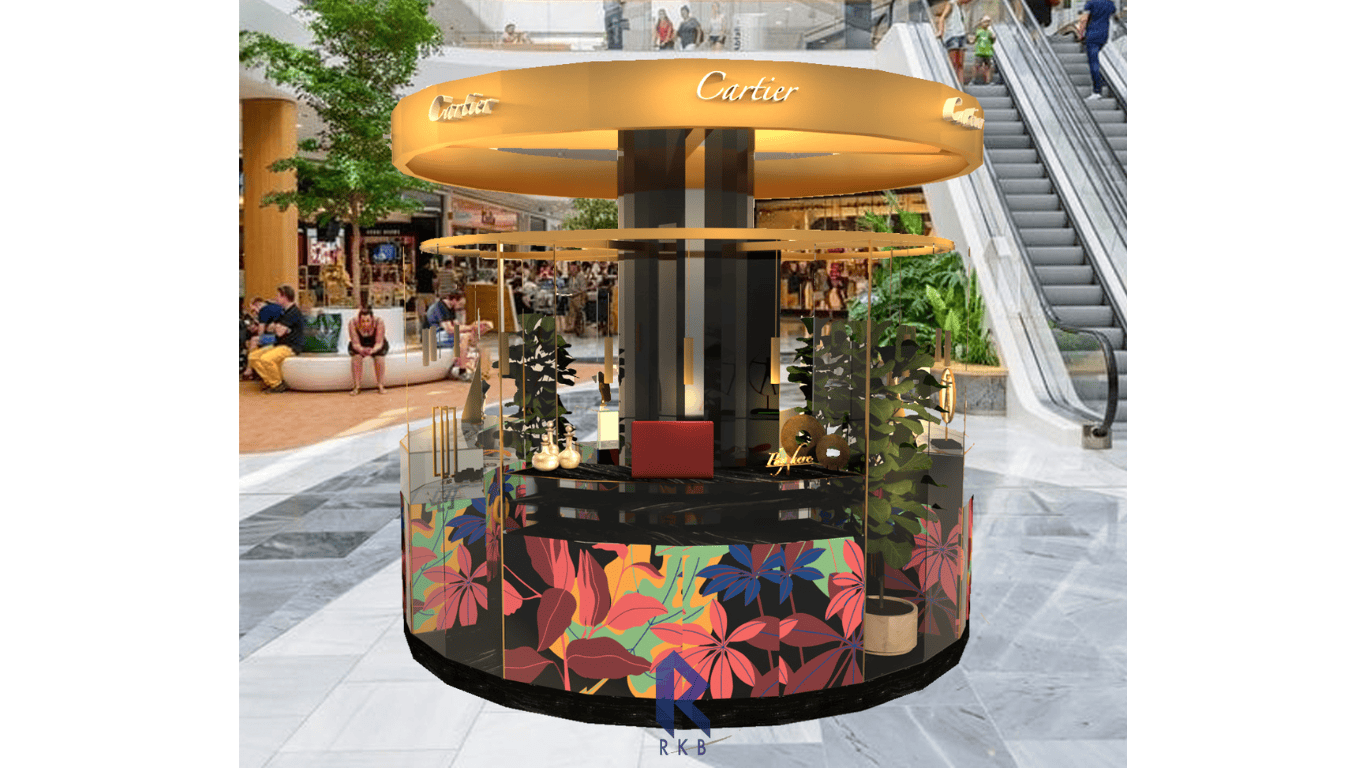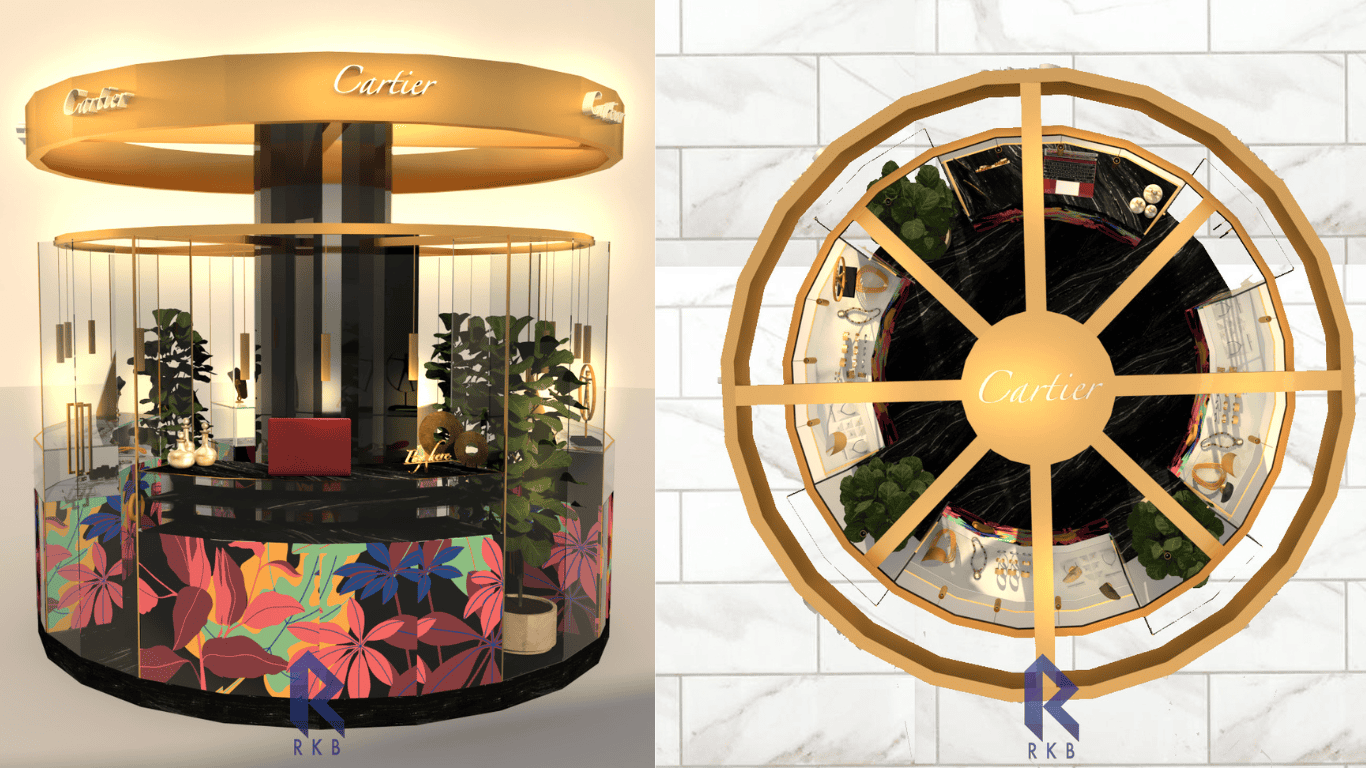 Explore more
RETAIL PROJECTS
Café Interiors that elevate a customer's 5 senses and offer a new experience or tell a new story. Tailor made for your specific food/drink & needs.