Reason 1
TERRAZZO FLOORING
Terrazzo is a composite material that is formed by adding chips of stones, marble, glass pebbles, etc in a cement, binder or polymeric base used for traditionally and largely for flooring purposes. Terrazzo flooring is now getting a new modern and clean touch in terms of different colours of pieces being added in the mix to compliment your interior needs.
Terrazzo flooring is extremely strong, durable and customisable and let's not forget also expensive.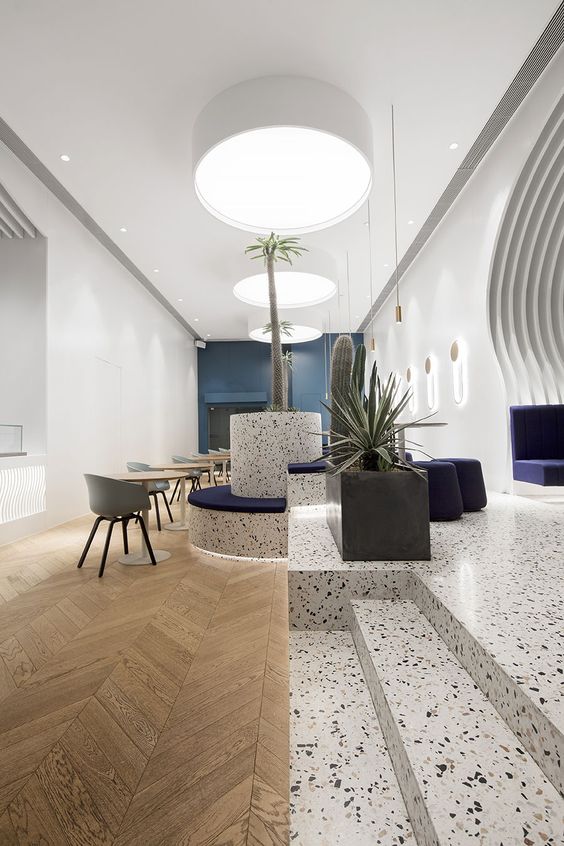 Beautiful terrazzo flooring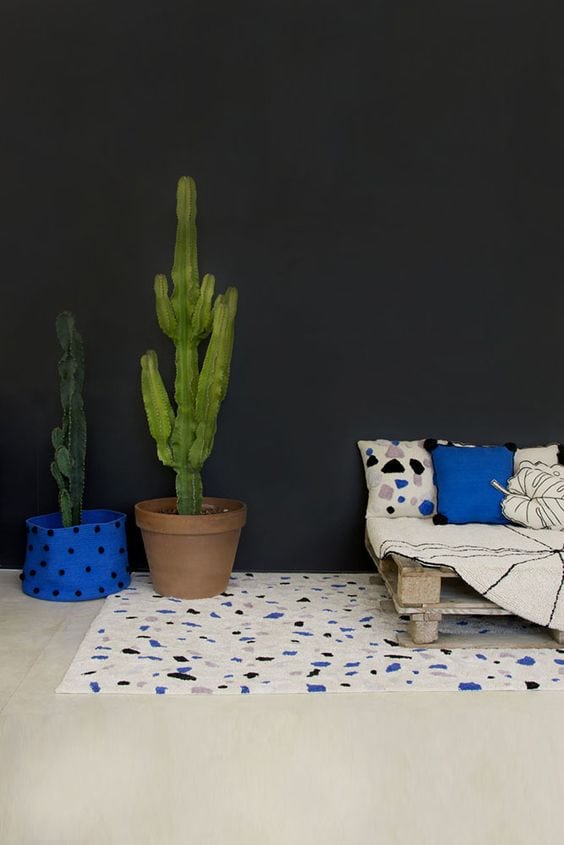 Reason 2
TERRAZZO RUGS & FABRICS
So, what if you can't afford the expensive terrazzo flooring, you can go a much affordable and creative alternate, that is the terrazzo print carpet or rug for your space. It won't be the same terrazzo floor but will definitely add the edge and quirky element to your space that you are after.
You can also use terrazzo print cushion covers, curtains, beddings, sofa covers and a lot more according to your preference and colour choices.
Reason 3
TERRAZZO COUNTERTOP
These are definitely the look of modern kitchens, they look modern, gender neutral and playful. It's amazing how this material can change the way you and your children look at kitchen. There are alternate ways or even painting your wooden kitchen/dining table tops in a terrazzo print as an affordable option to a terrazzo slab. Have a look at the video to learn more.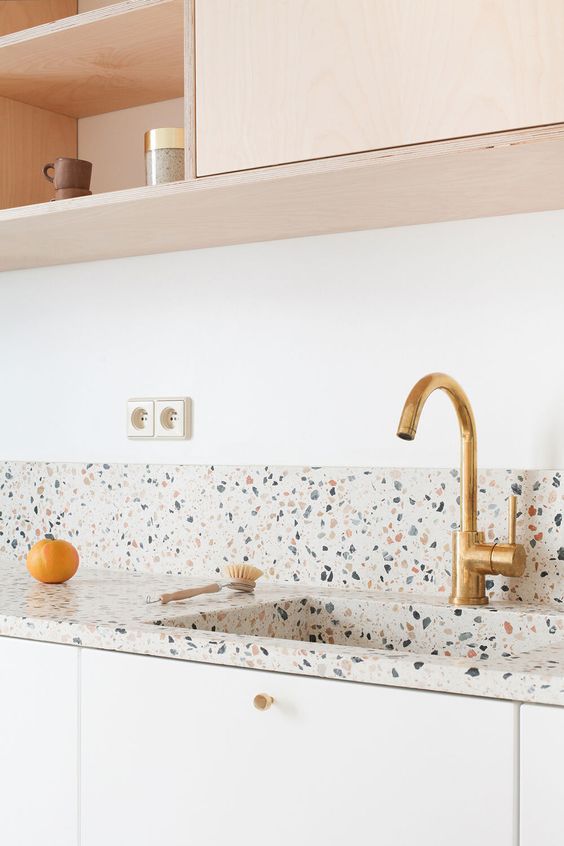 Terrazzo Countertop and Backsplash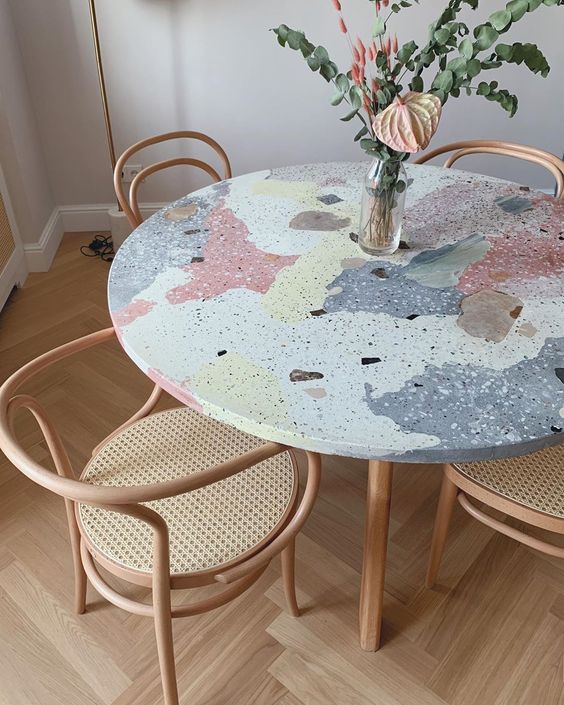 Reason 4
TERRAZZO FURNITURE
These are gaining popularity for café, co-working spaces and even children's play area spaces. They add a playful and fun element to a space. We've used terrazzo top coffee tables for one of our café projects and the outcome was beautiful.
Reason 5
TERRAZZO ACCESSORIES & DECOR
Home décor and accessorising is the most important aspect in giving any pace life. Using terrazzo ceramics, table ware, wall clock, photo frame and a lot more.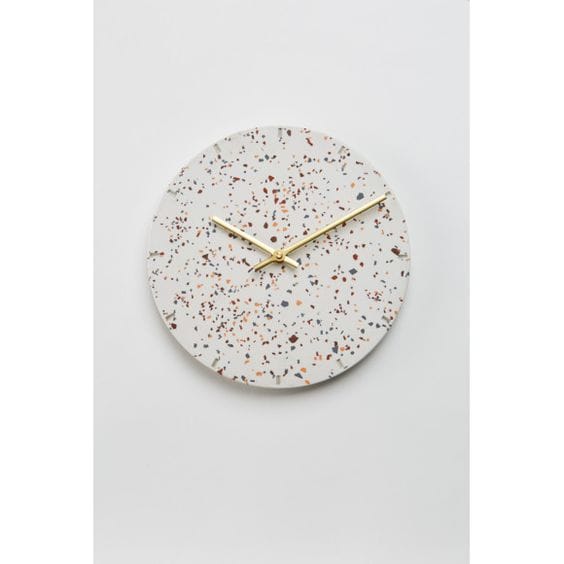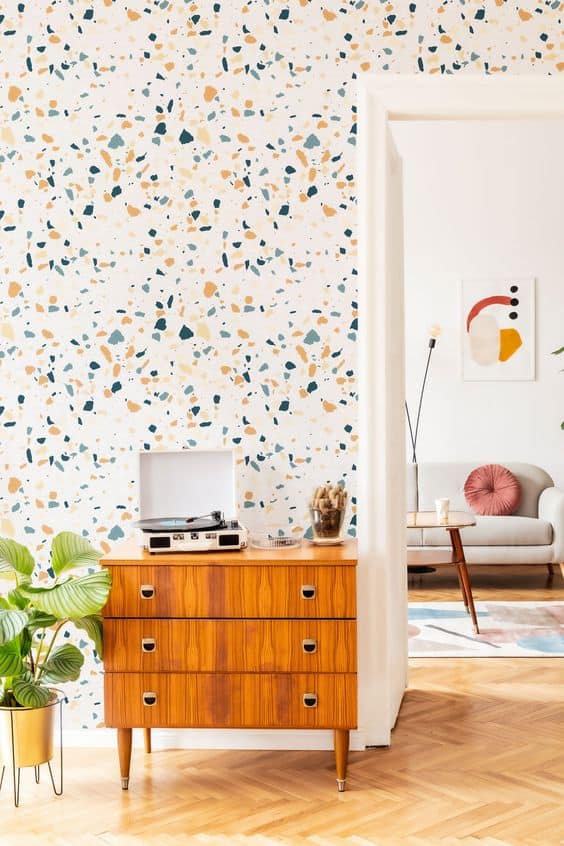 Reason 6
TERRAZZO WALLPAPER
So many brands are coming up with beautiful, natural and almost real looking terrazzo wallpapers. They help in adding a new look to the wall without adding to much colour.
Reason 7
TERRAZZO LIGHT FIXTURES
We've seen light fittings in bare concrete finish, so this is a step forward ad adding some dots of colour to the plain grey of the concrete and trust me they are a game changer. Subtle yet impactful.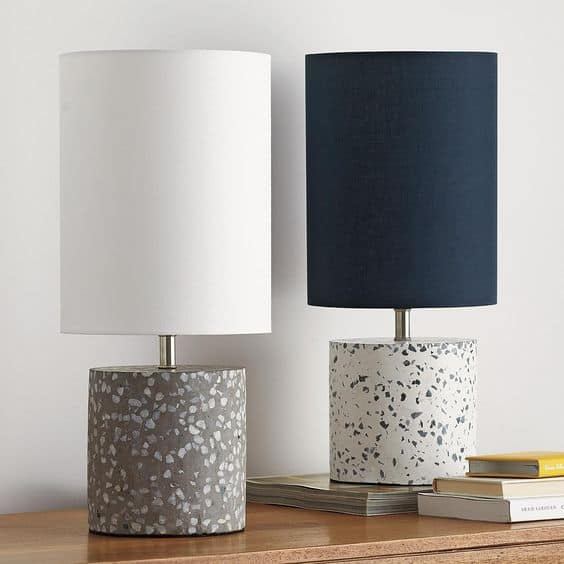 Lampshades adding the right amount terrazzo you need.