Picture, picture on the wall!
LET US BEGIN.....
Gallery walls have become extremely popular in recent years, offering an easy way to update your interior, create a focal point in a space, or inject your personality into your home. A gallery wall is simply a collection of photographs, artwork, objects or prints curated onto a wall, often in a hallway or living space.
When creating your own gallery wall there are a range of layouts to choose from depending on your personal taste and needs. Below are 6 options to help you add that 'wow' moment in your home.
Gallery wall - Style 1
CREATE AN EVEN BOX LAYOUT
This template is super easy to follow and looks best if all the frames used are the same size. Simply line up the tops of each frame and then the outer edges. Painters tape is a great way to ensure everything is lined up properly and it will look best if the frames are 2-4 inches apart.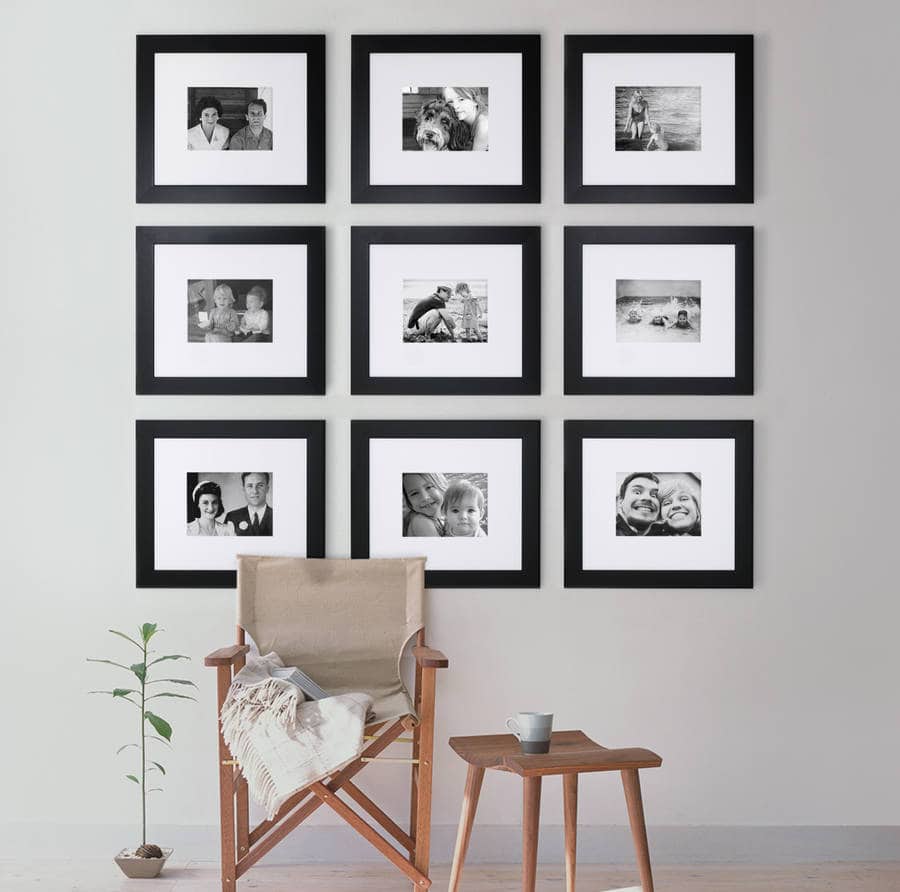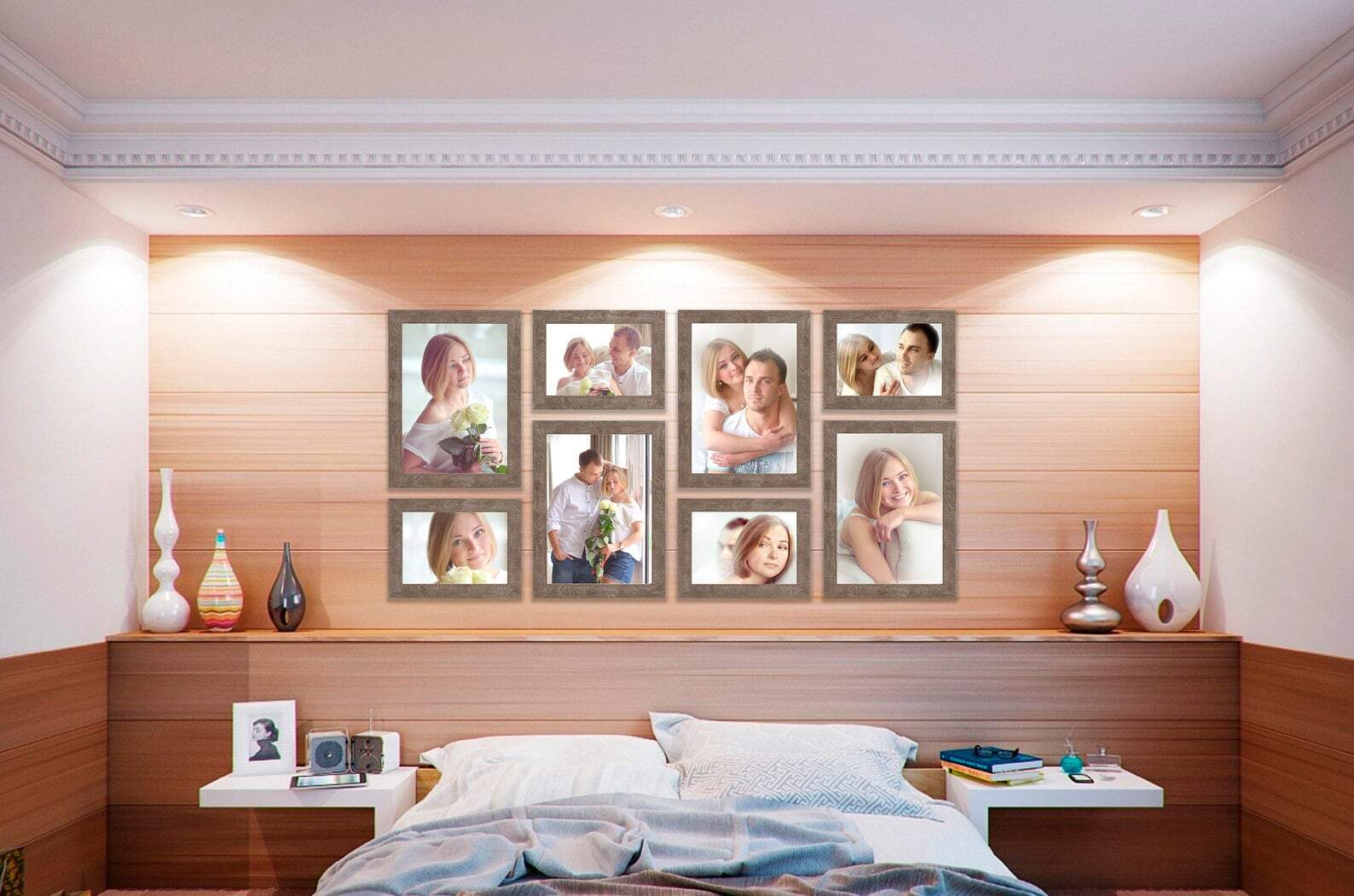 Frames of different sizes forming a shape
Gallery wall - Style 2
RANDOM MIXED BOX LAYOUT
For this template a variety of frame sizes can be used, all lined up to create a box shape, ensuring the tops and bottoms of the frames within the shape line up. It's important to plan this one out on paper first as it can take time to create a look you're happy with.
Gallery wall - Style 3
THE TRIPLE LAYOUT
This layout is similar to the 'even box' but contains 3 cohesive pieces side by side in a row. This template looks great hanging above a bed or sofa, just make sure the frames and mount board used are exactly the same for each piece!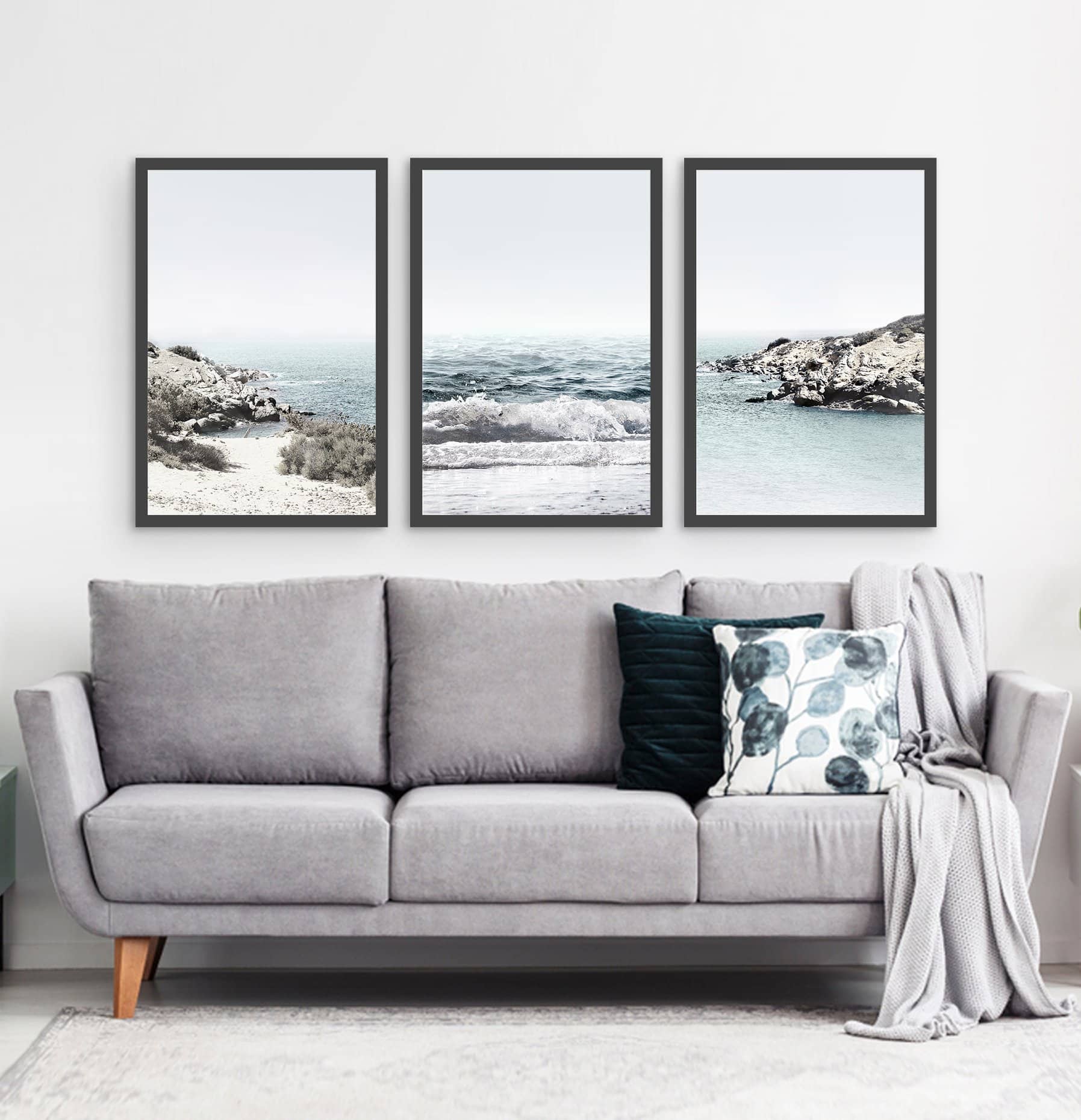 One of the most used layouts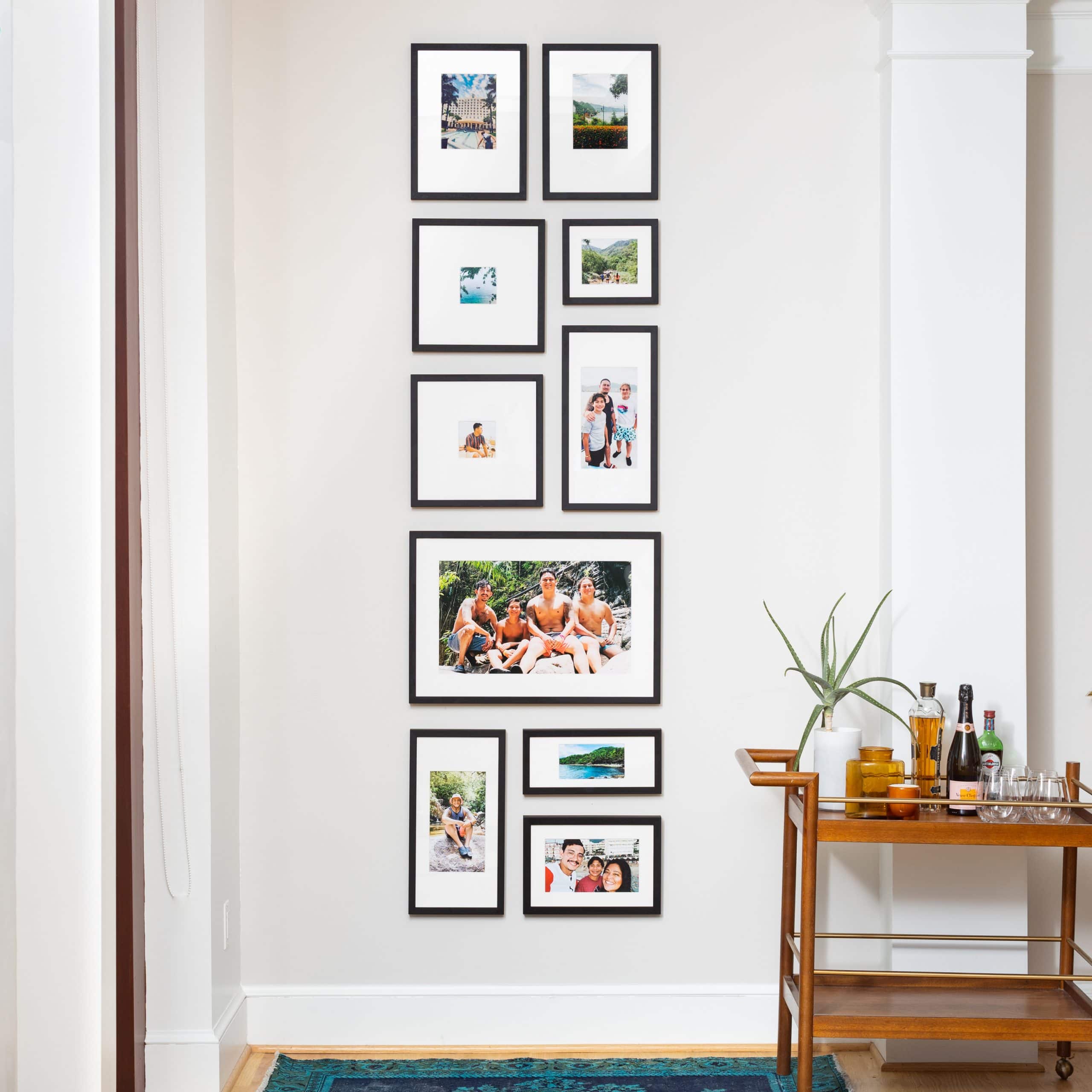 Make your narrow walls interesting.
Gallery wall - style 4
THE VERTICAL LAYOUT
Creating the 'vertical' layout involves stacking the frames one above the other in columns. This looks best if you have multiple columns side by side using similar frames and is a great way to display family photos.
Gallery wall - Style 5
THE DIAGONAL LAYOUT
The diagonal layout is perfect to have alongside stairs. This looks best with a range of frame sizes, but remember to make sure that every frame used in this template lines up with another along either the top bottom or side.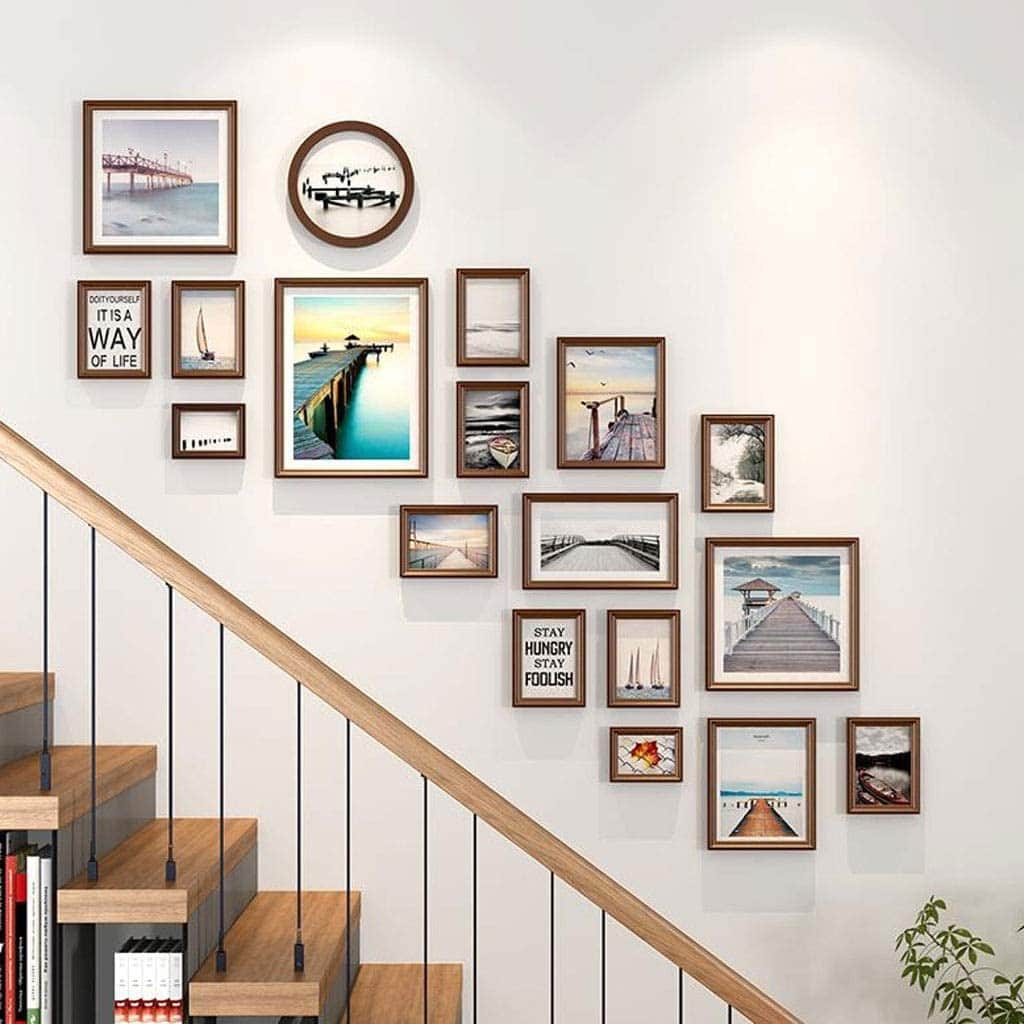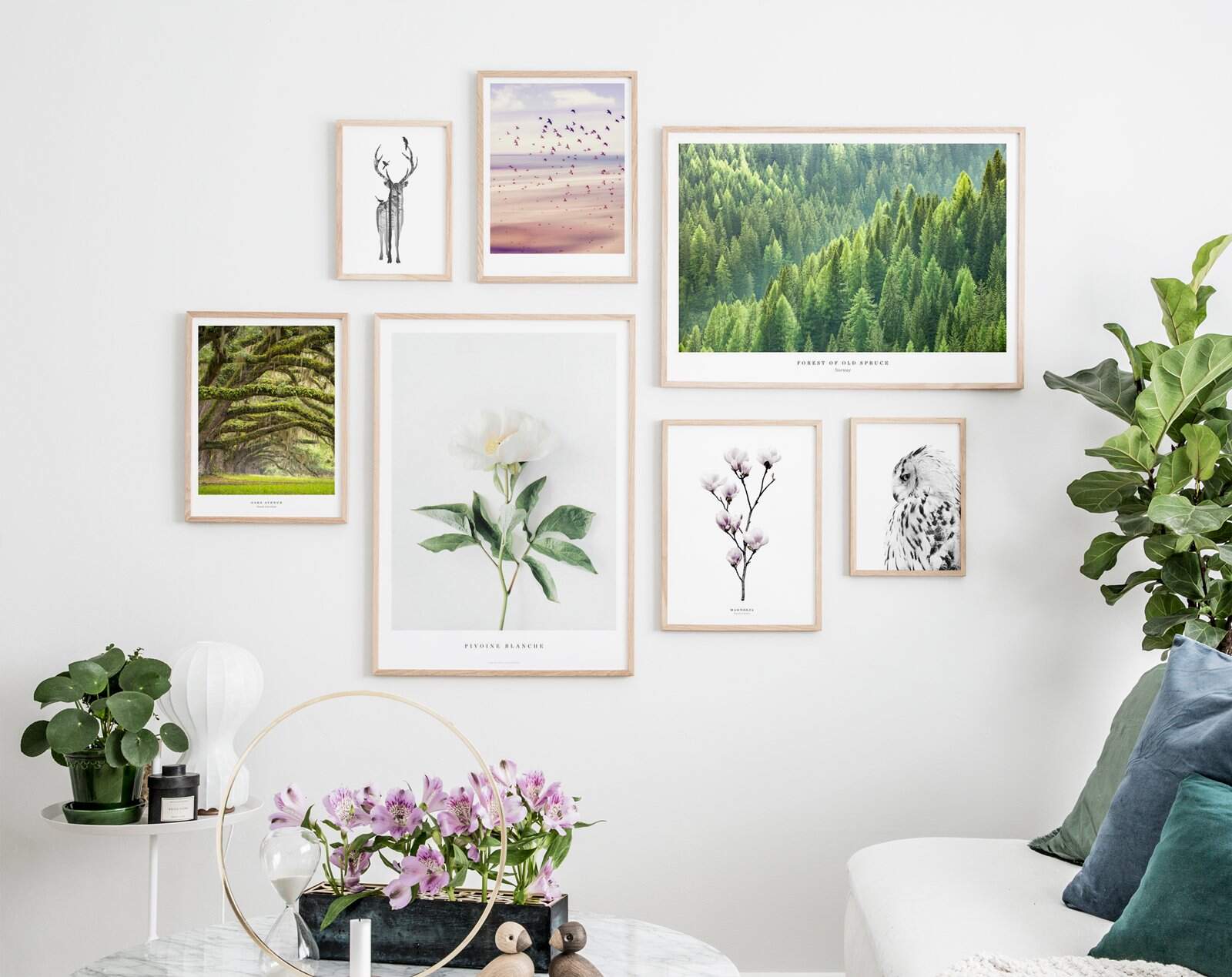 Gallery wall - Style 6
THE ORGANIC LAYOUT
This layout is more of a freestyle design. Begin by selecting one large piece to become the focal point and then add smaller frames around this. Frame edges do not need to line up for this approach, instead just ensure there is a uniform space between the frames. This layout allows you to continue adding to it around the edge over time.