Feature wall design 7
MIRROR WALLS
Used in – Commercial spaces & Residential spaces
Feature mirror walls can provide a mesmerising visual experience as well as making a space feel brighter and more spacious. This type of accent wall involves cladding the wall with silver or tinted glass mirrors. Whilst often the same size mirror is used throughout using different sized mirrors can create a stunning effect.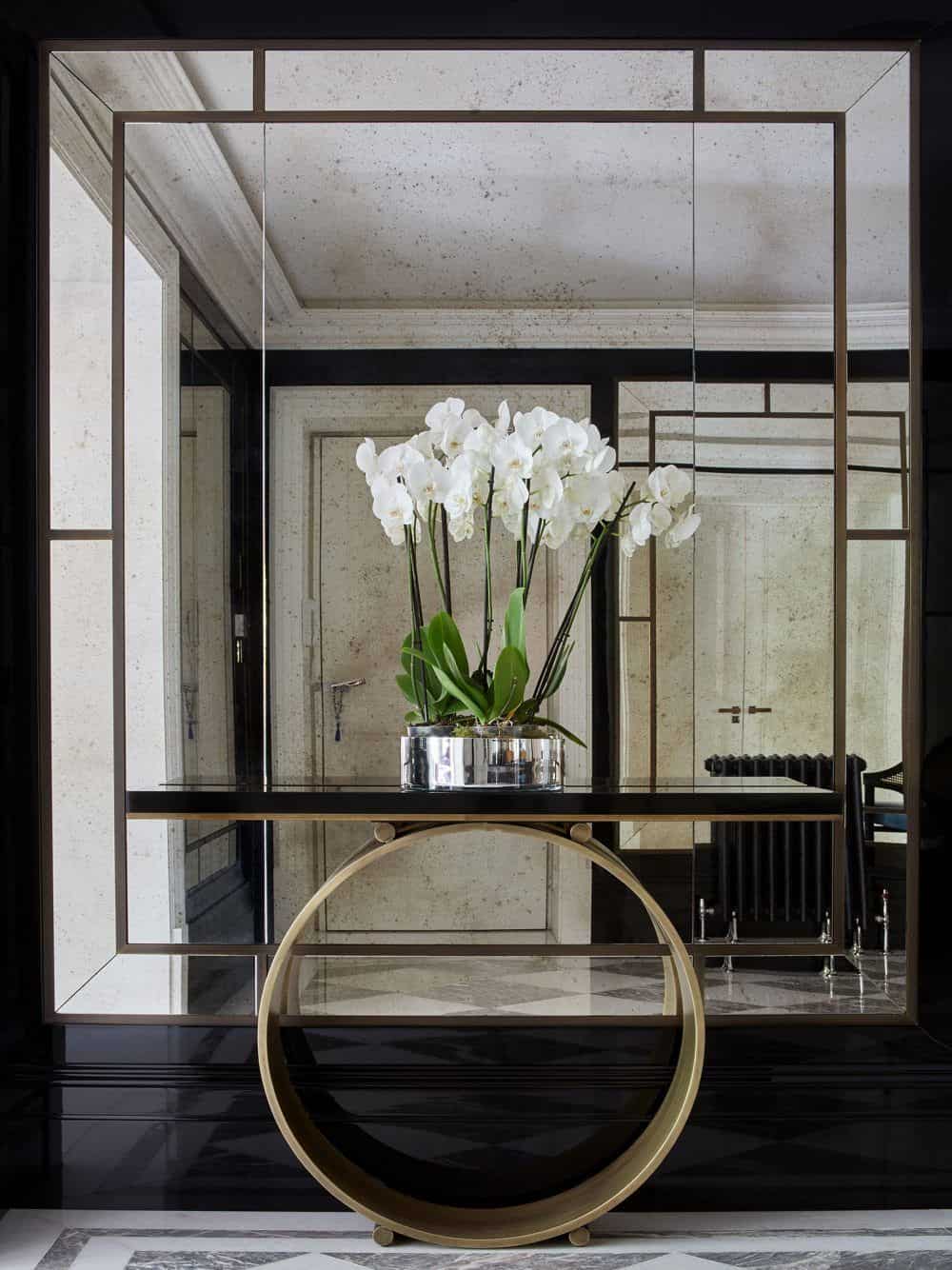 Oxidised/vintage mirror look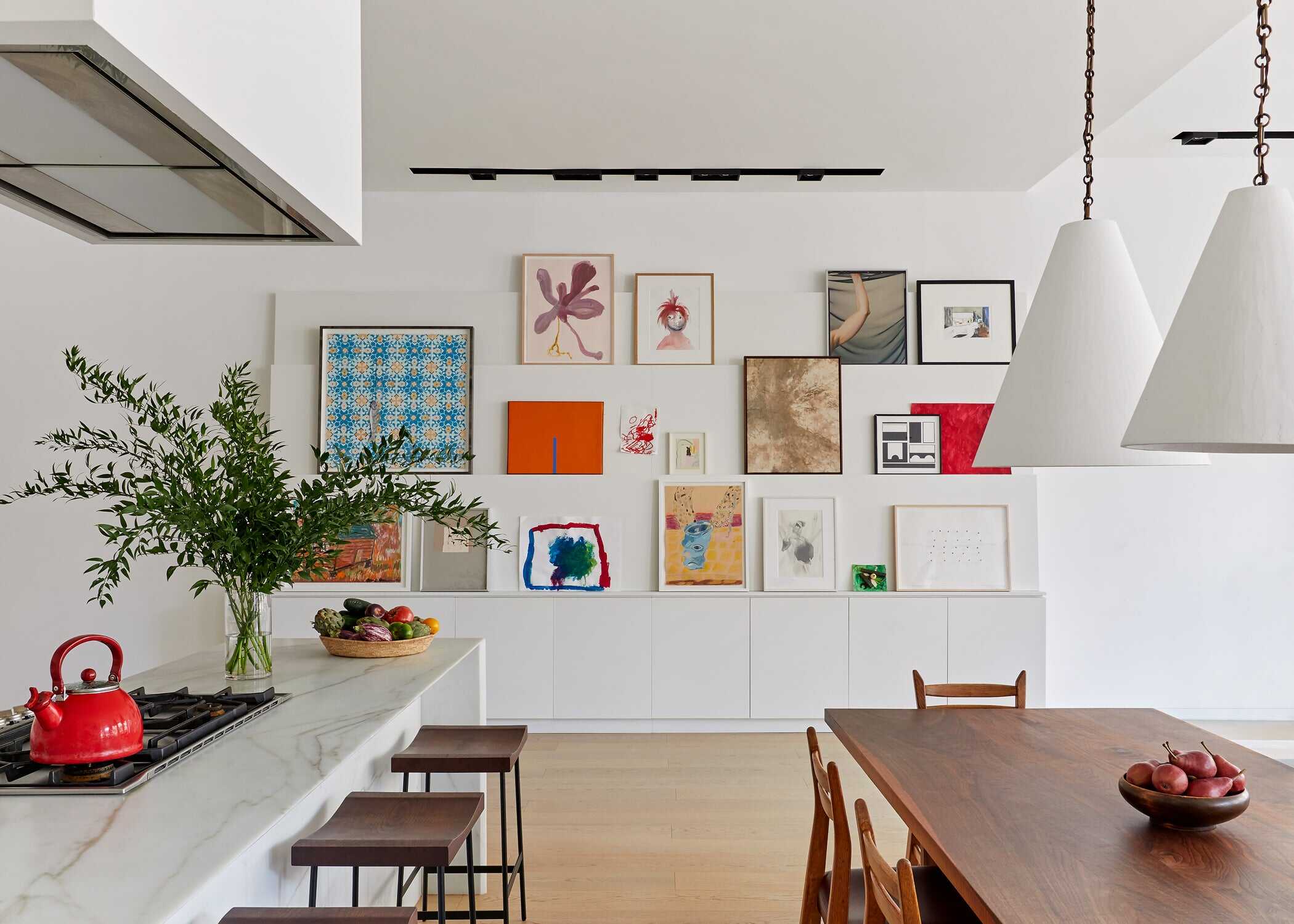 Colours, size and proportions are important for gallery walls
Feature wall design 8
GALLERY WALL
Used in – Residential spaces
Gallery walls have been growing in popularity and are a great way to create a focal point in a space which can be easily personalised. A gallery wall consists of a range of photographs, prints, artwork or objects curated onto a wall, often in a living space. There is a variety of options to choose from when deciding how to lay out your own gallery wall – for tips on what to pick read our blog here!
Feature wall design 9
ARTWORK AS A FOCUS
Used in – Residential spaces
A simple yet effective way to draw attention to a specific wall in a space is with a piece of art. There's a huge range of art styles to choose from – from an abstract piece to a more traditional landscape – so there's sure to be something for you. Choose a piece which compliments the style of your existing interior and works well with the space colour-wise. This doesn't mean it has to be the exact same colour as everything else in the room, in fact using the art to add a pop of colour to your space will create even more of a feature.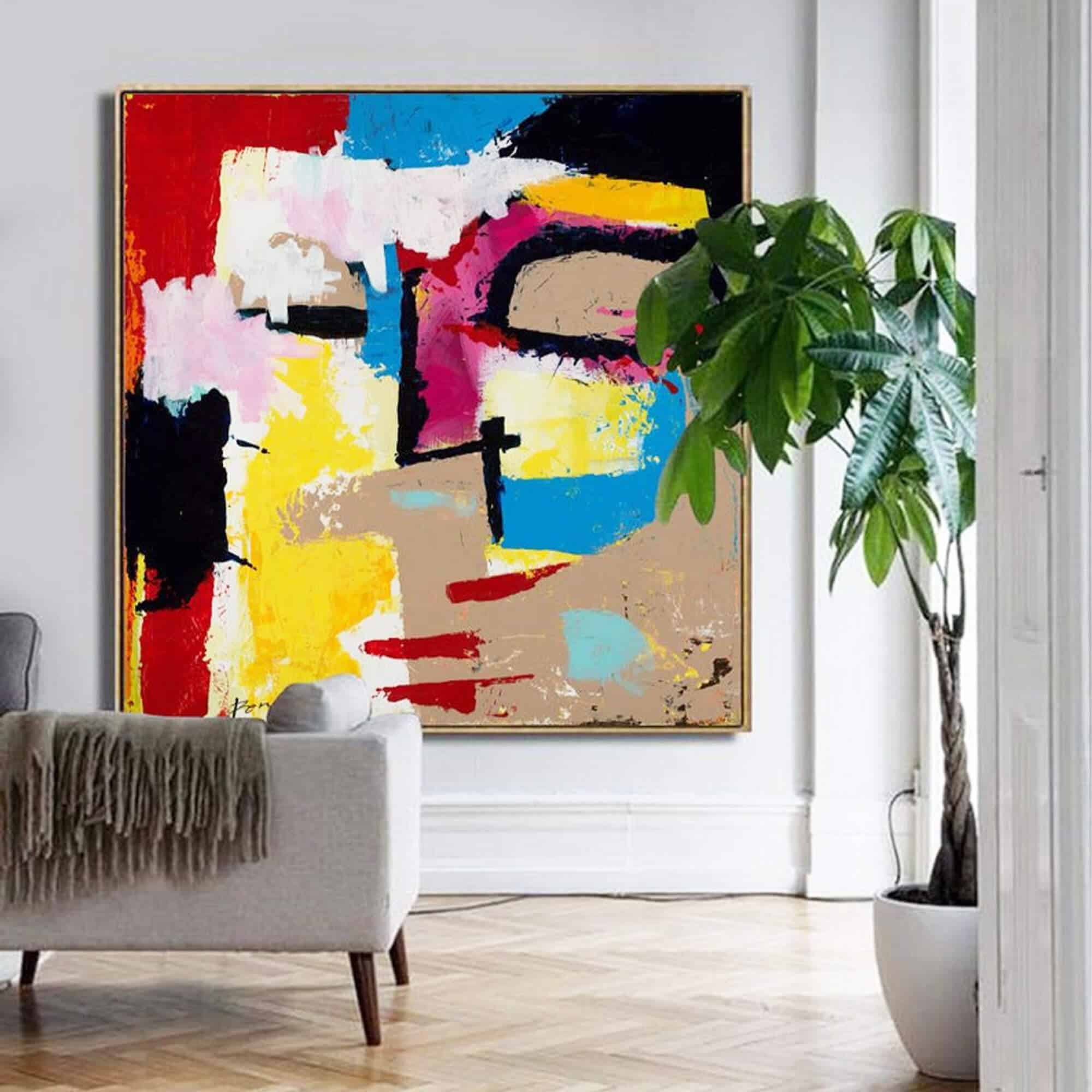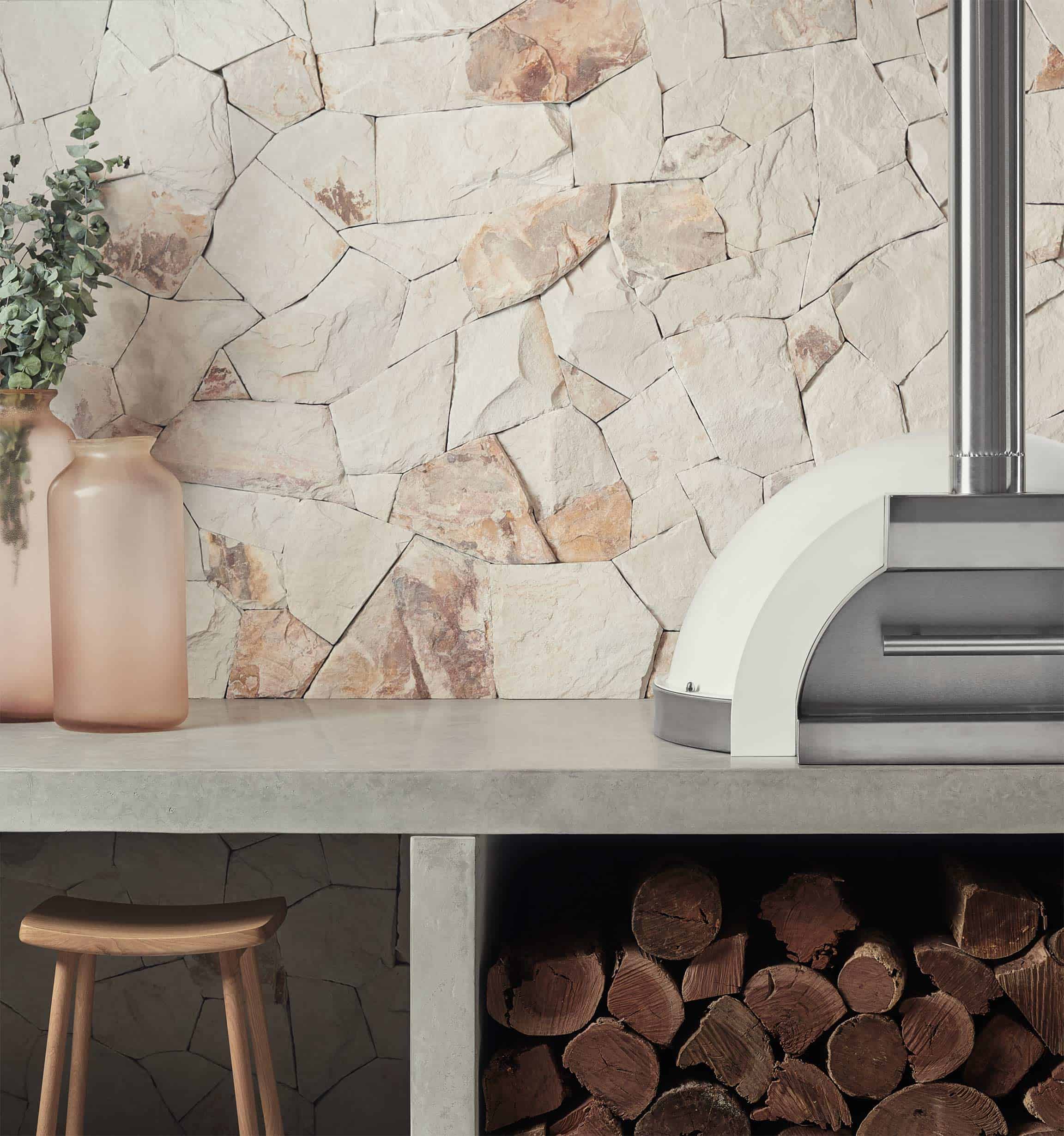 Feature wall design 10
STONE FACES
Used in – Usually commercial spaces but could also be large residential properties
Stone feature walls usually exist in the form of decorative wall panels which can be applied to existing walls. There is a huge range of designs to choose from, varying in the size, shape and texture of the stone bricks applied to the panel. In some cases you may also be able to choose the colour of the stonework, depending on whether you want a warm or cool tone in your space.
Feature wall design 11
EXPOSED BRICKS
Used in – Residential or commercial spaces
Exposed brick walls are a perfect solution for creating a stylish yet understated feature wall. In some cases simply removing the drywall from the interior will reveal beautiful brickwork which can serve as a backdrop for a country or industrial aesthetic. The exposed brick can be left natural or painted depending on the décor in the rest of the space. If removing the drywall sounds like too much of a commitment however there is a wide range of wallpapers to choose from featuring brickwork in various colours.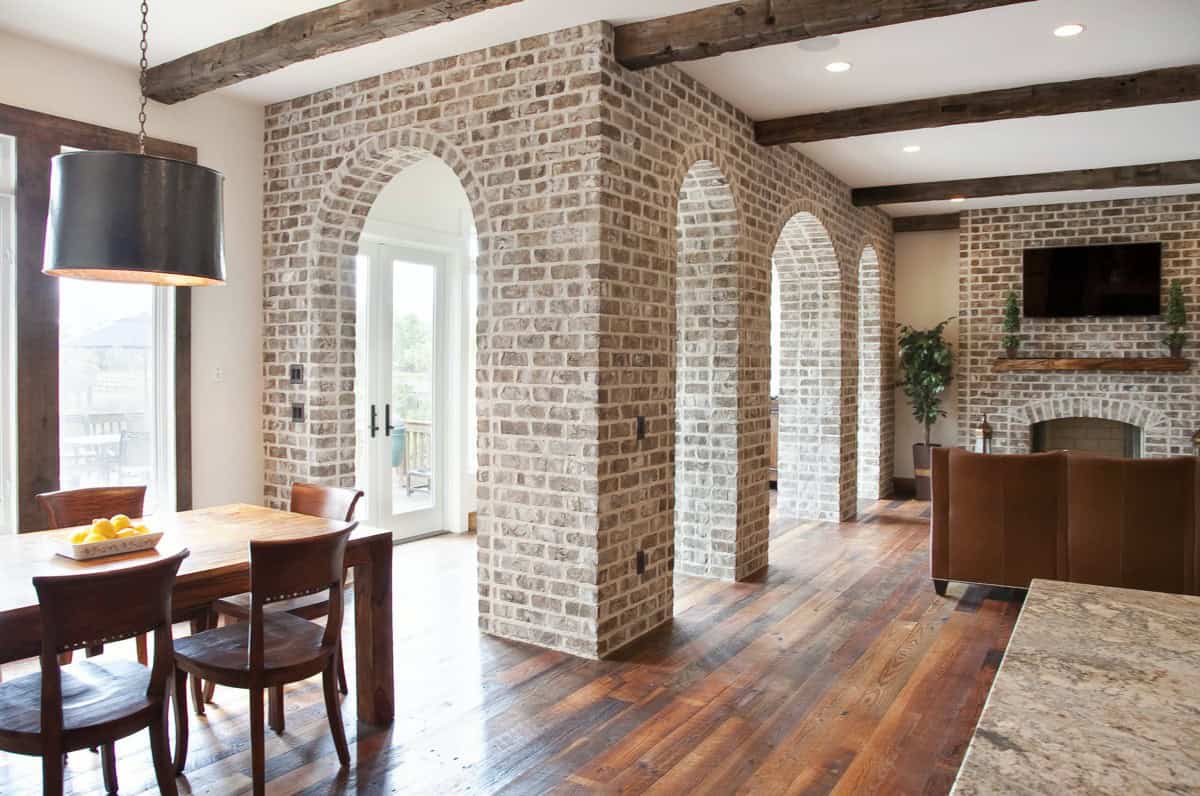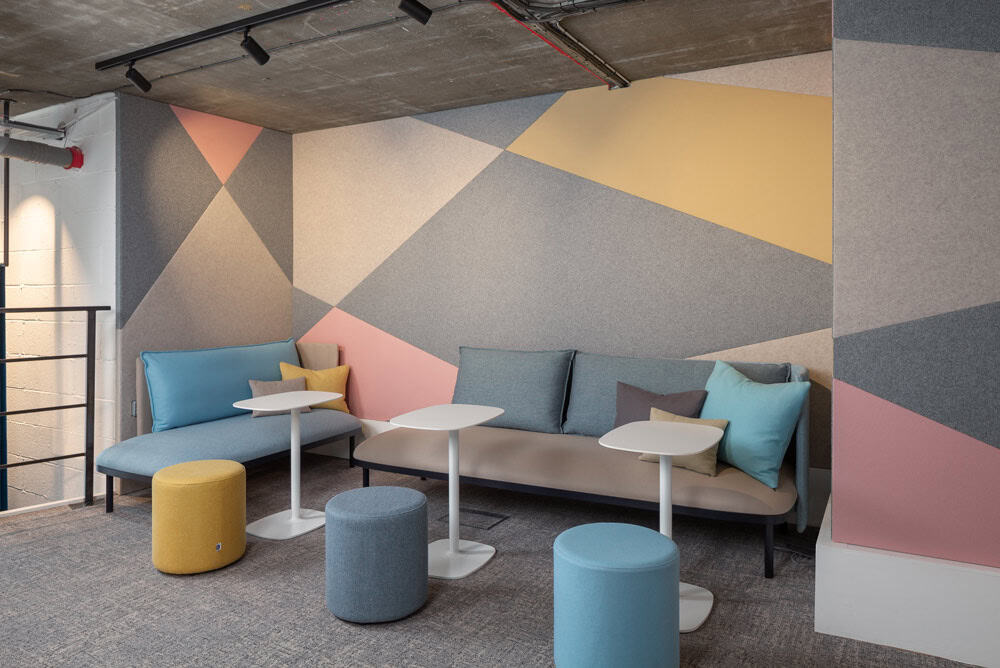 Provides higher level of voice transfers
Feature wall design 12
FABRICS
Used in – Residential or commercial spaces
Fabric walls may be an unusual option, but they can be a great way to upgrade your walls whilst being easy to remove without damaging the wall underneath. Hanging the fabric on the walls is very similar to hanging wallpaper and as with wallpaper there is a wide range of fabrics to choose from – there is no need to pick a super expensive fabric for this project simply pick one with a print you love.
FEATURE WALL DESIGN IDEAS