Hanging lights are always a Yes-Yes when you have an abnormally high ceiling in the stairwell or a double height living room. These lights add an element of glamor to a space. I f selected rightly they will light up your lofty spaces and also fill the huge void.
Hanging lights can also be used for regular height ceilings, but they need to placed very strategically. For instance, placing them exactly over the dining table, or the center table in your living room, where there are no chances for any accident. Also, they provide very good spot light effect in the space you place it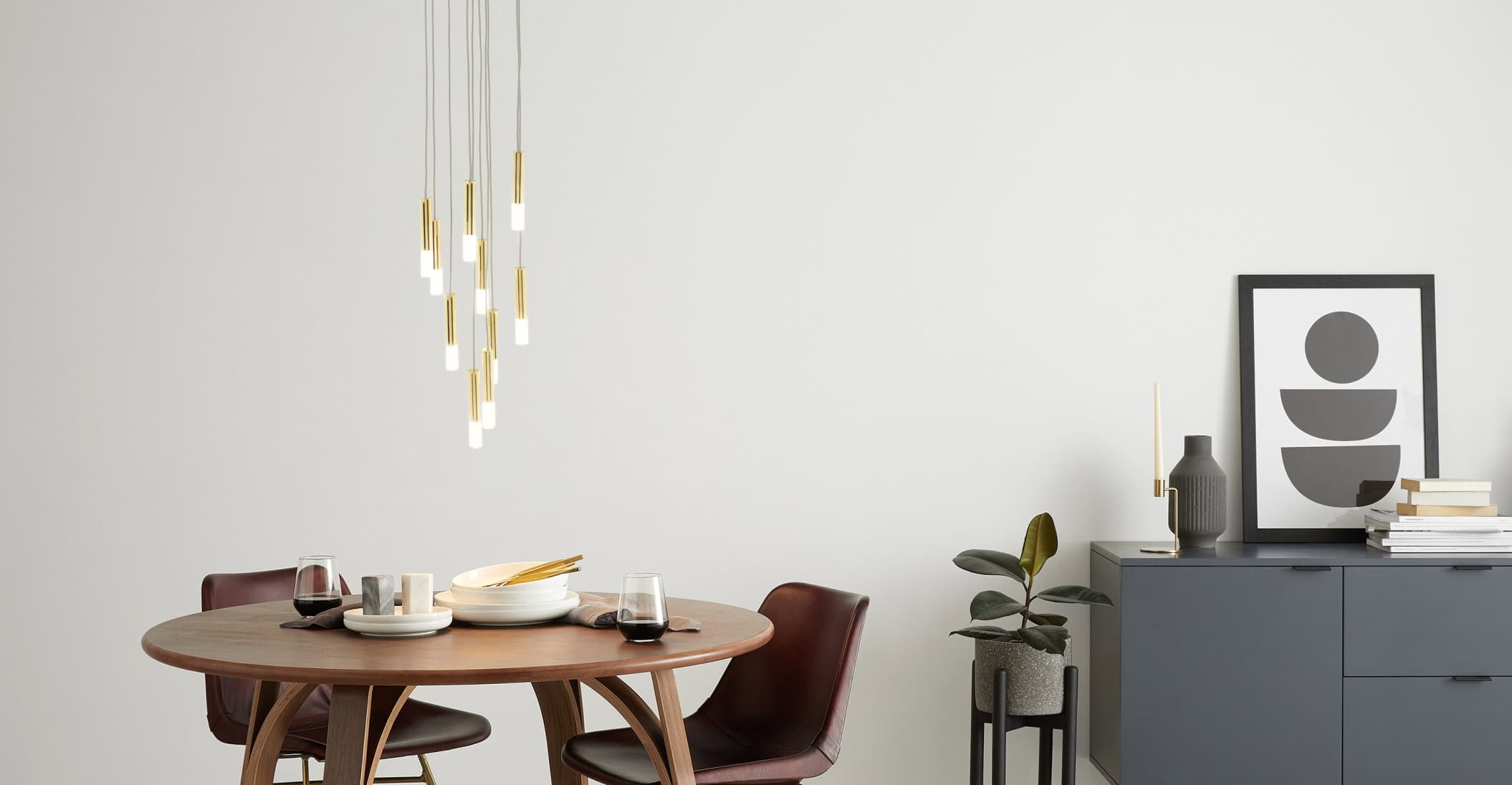 Hanging light over dining table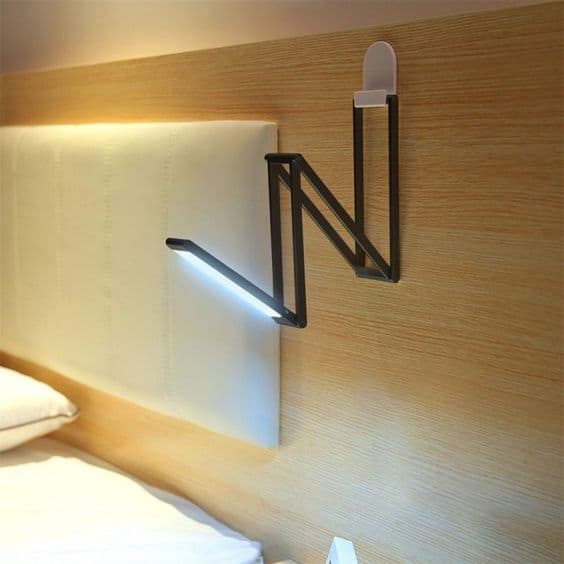 Adjustable bedside lights
Way 2
SERVING MULTIPLE PURPOSE
Bedrooms need different intensity of light at different times. This doesn't mean you need to use a different light fitting to serve different purposes. You can get lights with dimmers and adjust them according to the need.
Strong and minimal light over the dresser, where you get ready, ambient light for reading on the bedsides for that good read, just before you head to bed. There are many designs that can be used in bedroom depending on the style of your furniture and space. Scones, Hanging bedside lights, Bedside lamps, spot lights, concealed lights, etc.
These lights will act as décor in the bedroom and also provide you with the light you need.
Way 3
CHANGE THE MOOD OF A SPACE
Continuing from the previous point, use lighting to change the mood of a space with different colours and dimmers. Also, all this can be done with just a click on the remote.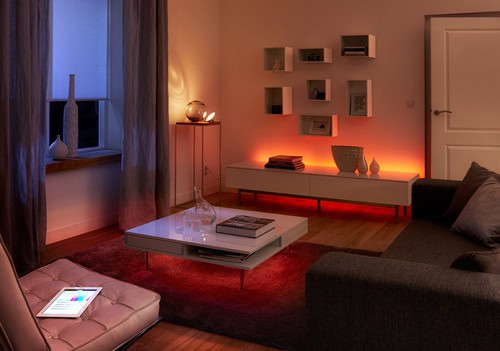 Adjust intensity and colour to create a different mood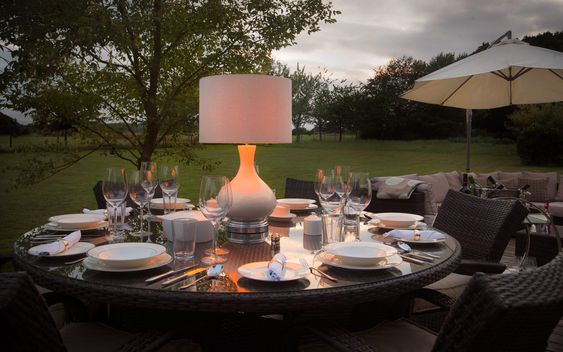 Use light indoors as well as outdoors when required
Way 4
PORTABLE FITTINGS TO HELP YOU SAVE MONEY
Portable light fittings are another thing that is most widely being used today! Don't want to spend on the work-desk or bedside light? Simply invest in portable ones and you can take it with you in whichever room you wish to do your work. They can also act as décor items and can be placed in any room depending on the occasion and requirement.
Way 5
TO KEEP YOUR SPACE GERM FREE
Using light to kill germs is something we all are aware of. Letting the sun in has many benefits, you can read my previous blog to know more. There are light fittings on the market that kill germs and harmful bacteria, these are being used in by residential owners for areas where sunlight isn't an option.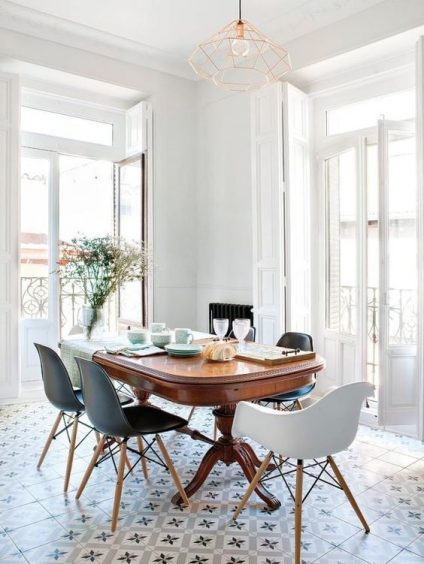 New Modern chairs add contrast but also blend in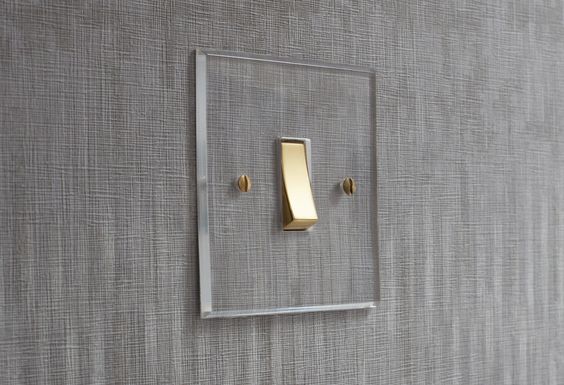 Clear acrylic to blend with the wall colour/design
Way 6 - BONUS!
BECAUSE THE OVERALL LOOK MATTERS!
An extra bonus for this blog! We all hate it when we see those nasty switchboards in on a nice clean wall. Next time paint them, cover it with the same wallpaper of the wall. Or you can one step ahead and make it a feature rather than an eye-sore. Use some decorative and elegant switchboard plates to make your space look well designed and groomed.