Technique No.1
FLAT RENDER
It is the most Traditional style of rendering. It is a mixture of Cement+Sand a ratio suitable for your geographical location. It offers a very smooth finish, but it does require a coat of paint over the rendering layer. It gives a very clean sharp look, but unfortunately isn't as effect as the other rendering techniques against weather impact. It is one the cheapest techniques and can be completed quickly. It cost anywhere between £40 – £45/Sqmt – including all material & basic scaffolding charges.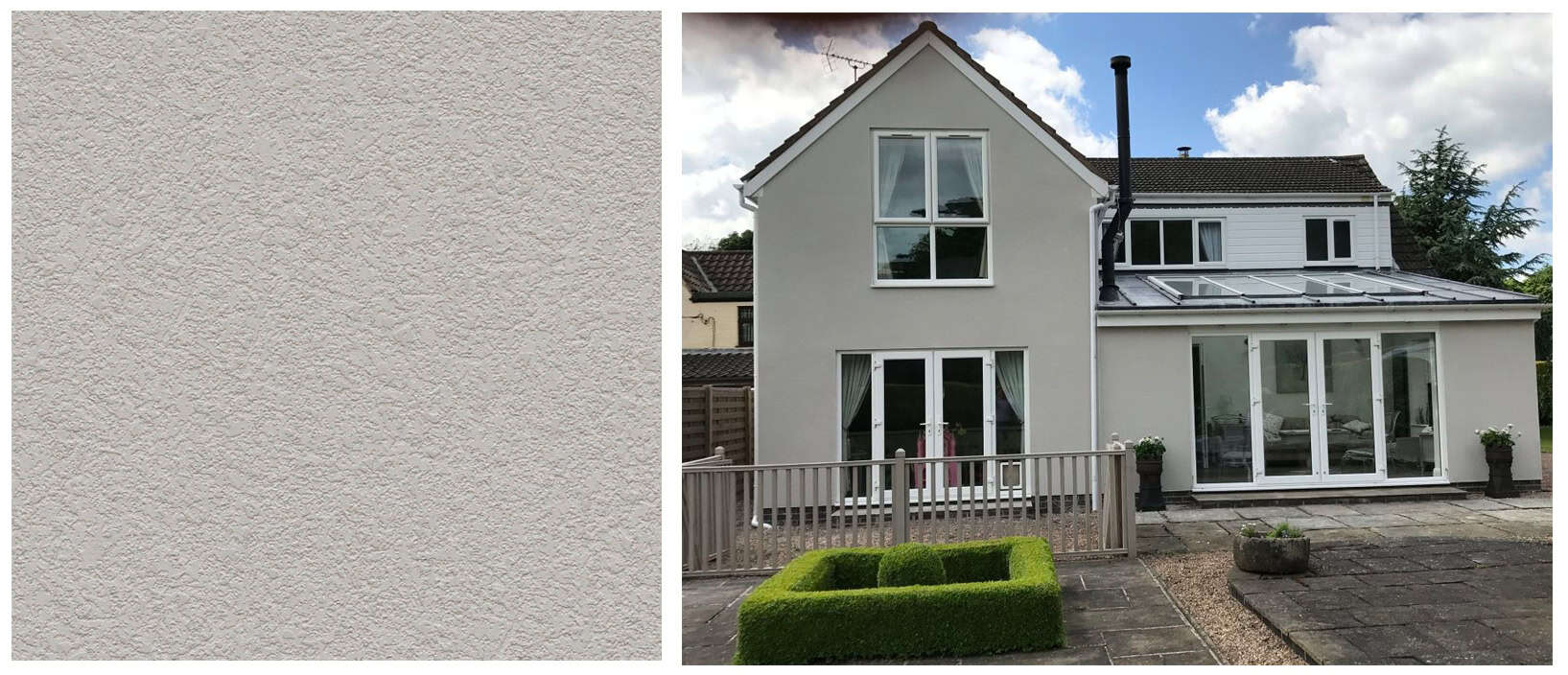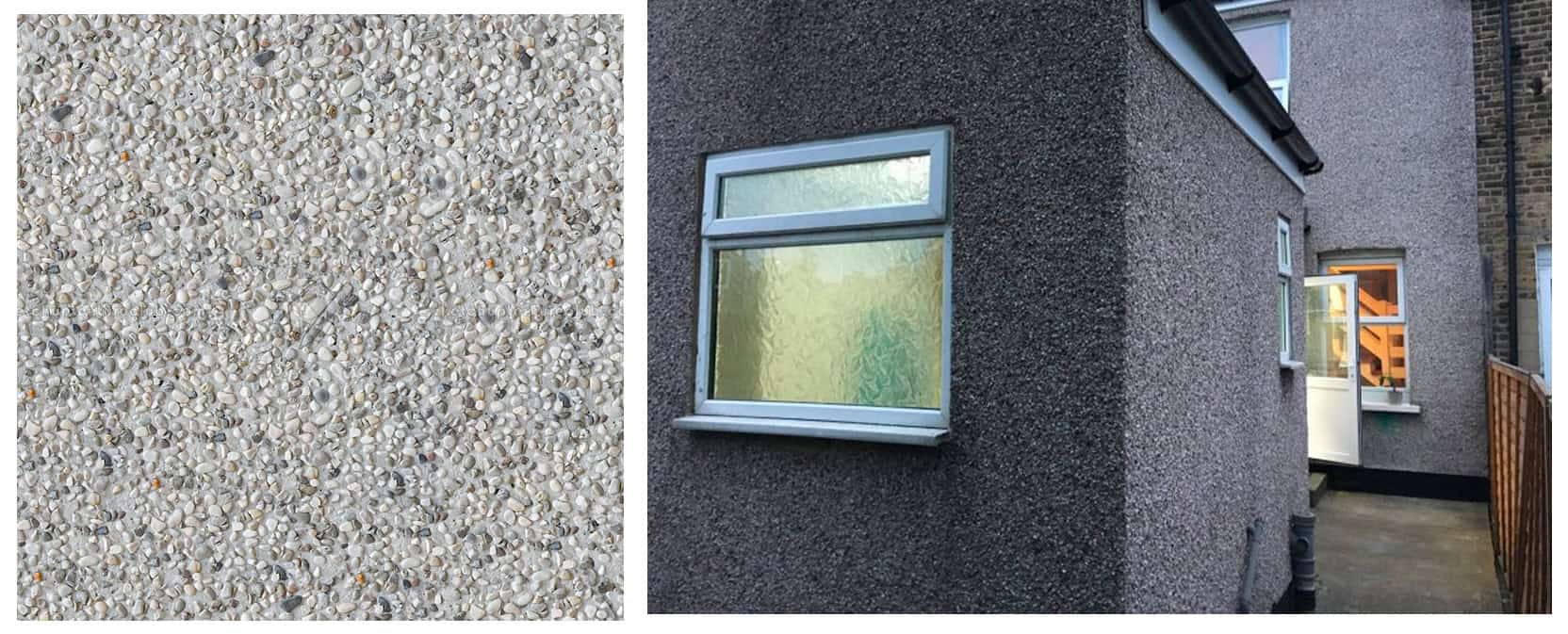 Technique No.2
PEBBLEDASH RENDER
It is one of the semi -traditional styles, that has been updates as the changing needs. This rendering requires a base coat and pebble mixture is applied on the surface of this base-coat. It offers a design and a stucco effect to the house. It also offers more weather durable to the structure and most importantly doesn't require any further coat on it. the pebbles come in various colours and sizes and textures and can be customised to create a special wall surface. It costs around £45/sqmt.
Technique No.3
ACRYLIC RENDER
It is one of the recent types of rendering techniques. it consists of  a base cat and silicon. It is the most durable form of rendering against harsh weather conditions. It is completely waterproof. The best part about his kind of render is that you do not need to do any maintenance once this is done. Also no painting required, you can add your desired colour in the silicon and get the paint effect you need. It is slighting  on the higher end and costs around £50/Sqmt.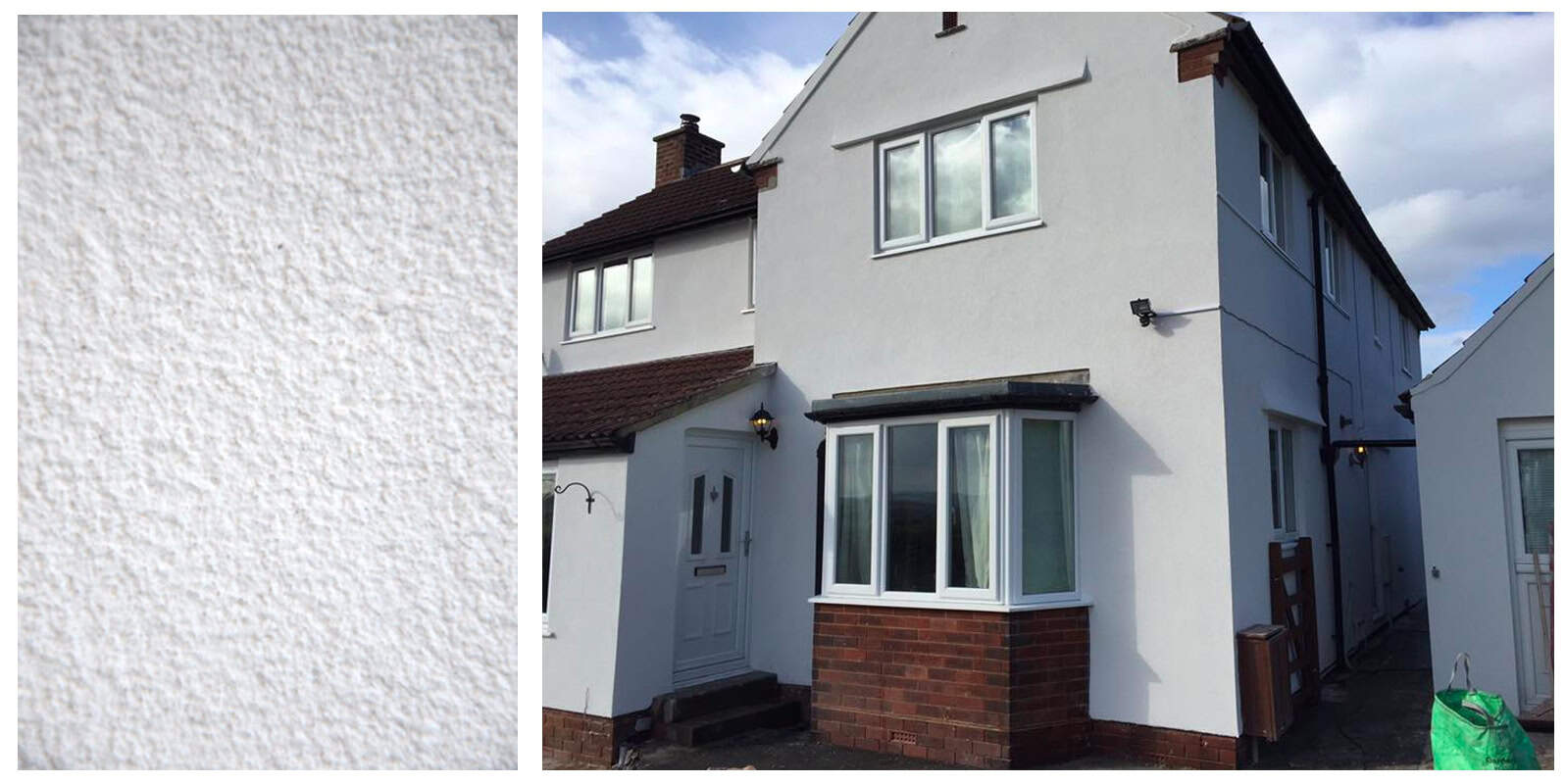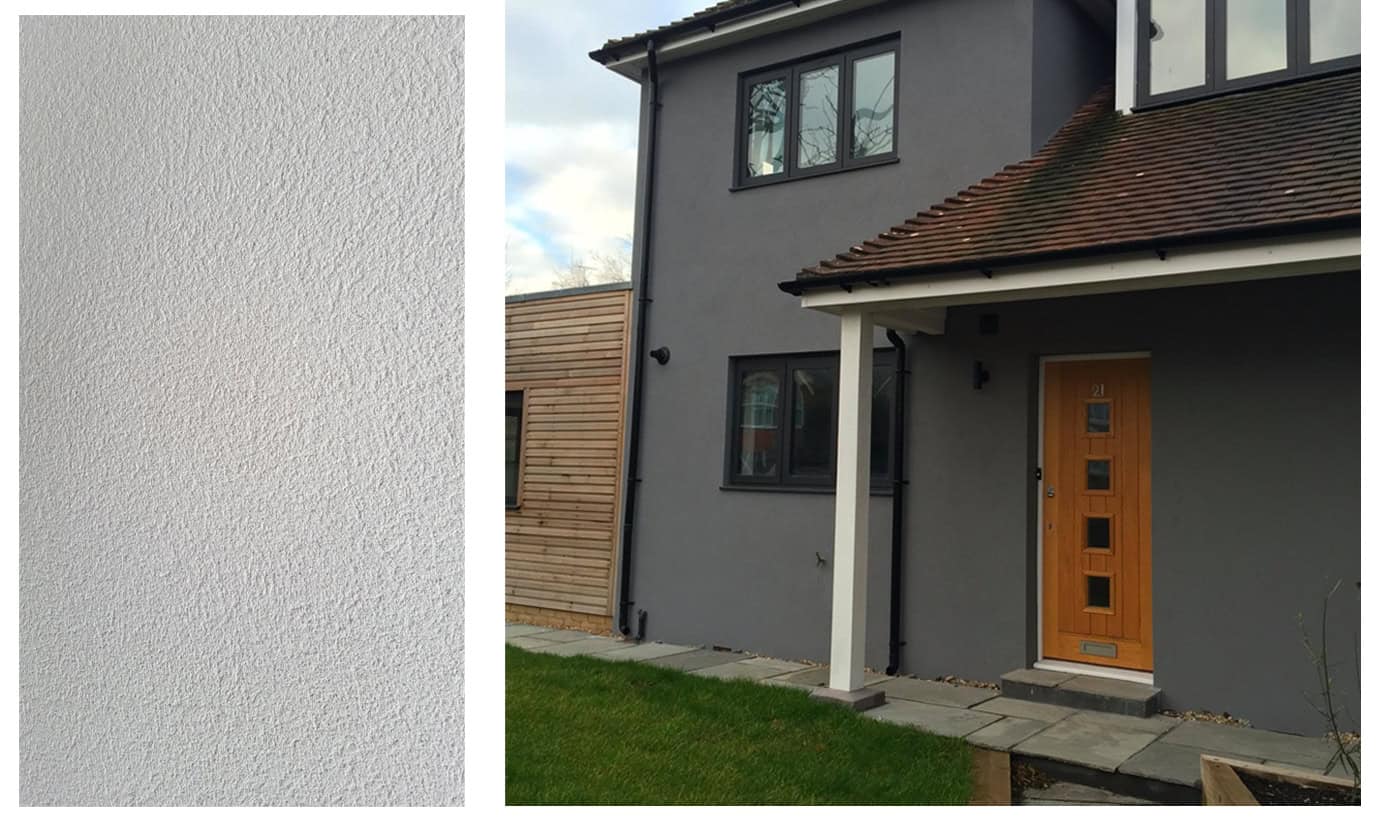 Fine texture of Mono-couche render
Technique No.4
MONOCOUCHE RENDER
One of my recommended renders, the mono-couche render. It is similar to acrylic render and so is its application. It can be applied in a single layer , hence adds less dead load to the structure. It is a breathe-able skin over your sture, meaning it is waterproof from the outside but will allow any moisture trapped within to dry out. It costs more between £55-£60/Sqmt. It is a one time job and you can be sure your exteriors look beautiful and are secure from dampness/cracks.