One thing you should always give a thought when designing/planning a small hospitality space is the lighting. Lighting can be both natural and artificial. We recommend that you take both into consideration as this will maximise the potential of your space. Most small coffee shops use light to their advantage and make it the center of their design, this is important as it helps set a tone in your interior. Light can be used to help highlight certain areas of a space such as the main counter. This would allow it to be the focus and would direct customers to the main point of interaction. However, don't forget you can layer a range of different lighting options throughout your space to create a more aesthetically pleasing atmosphere.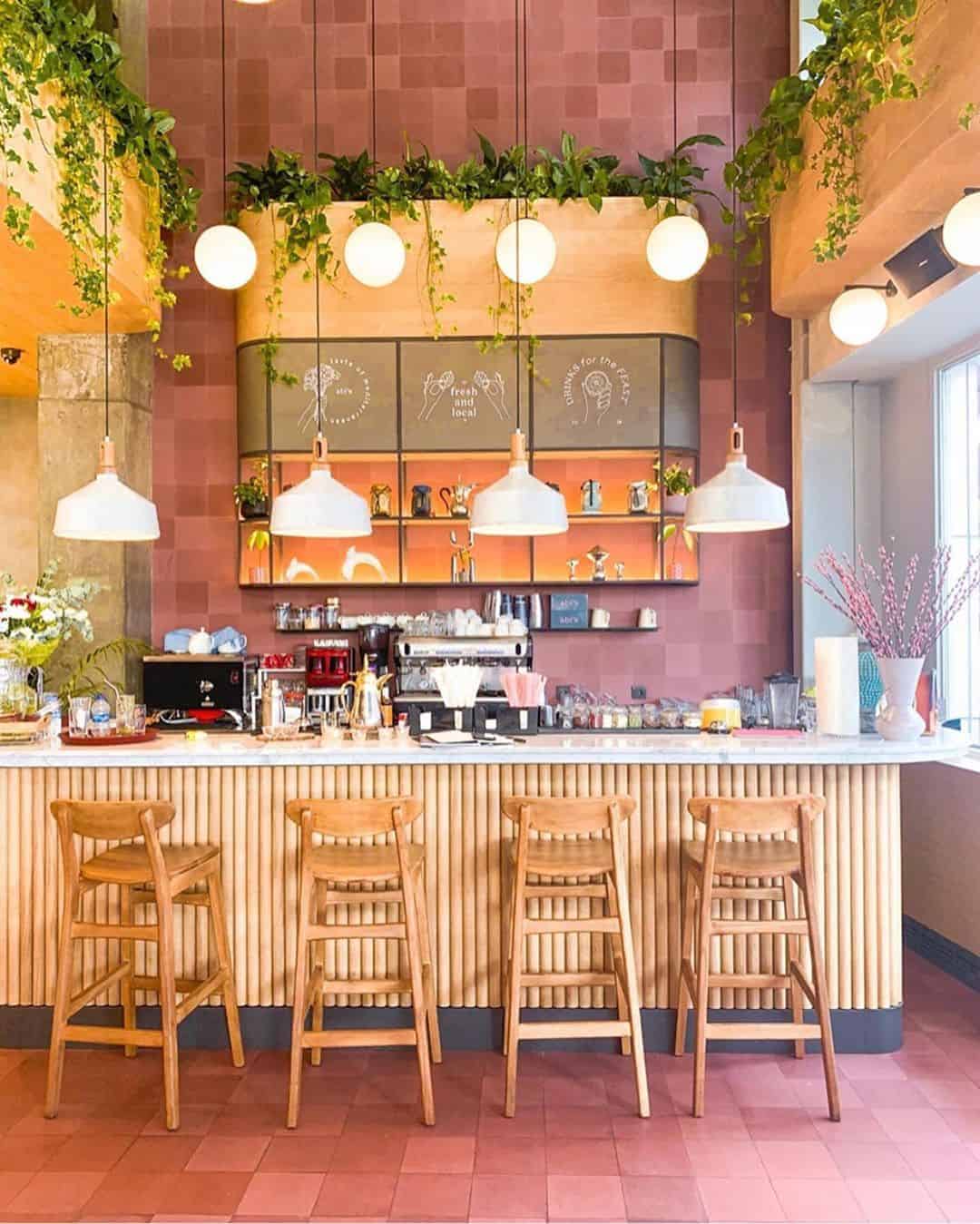 Hanging Pendant lights over counter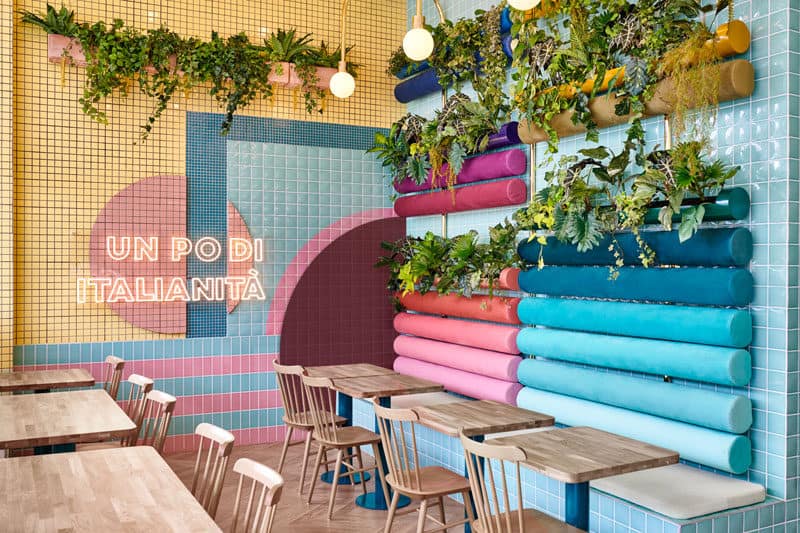 Colourful mosaic tiled feature wall
Backrest and green plant wall
Item 2
USE WALL AS A PART OF YOUR DESIGN
Being limited for space, you will want to maximise all the space that you have. Therefore, using the walls as part of your design should not be neglected. Although you want to avoid creating a cluttered space there are many things you can do to make your wall contribute to your aesthetic. For instance – add artwork to the walls, turn a wall into a plant wall, use your wall to display items, add wall seating, adorn the wall with your company logo, add some wacky street objects, there is so much you can do! If you prefer to keep things simple, try continuing the floor pattern, design on your feature wall and see the amazing effect it creates.
Item 3
MAKE GRAB & GO EASY!
Within the design process, make sure you are considering the needs of all your customers, as not every customer will want to sit in to enjoy their drink. Therefore, operating and efficient grab and go service within your small space is a must. This must be taken into account in the design of your space as spatial planning is needed to ensure people taking their drinks to go can find their way in and out easily.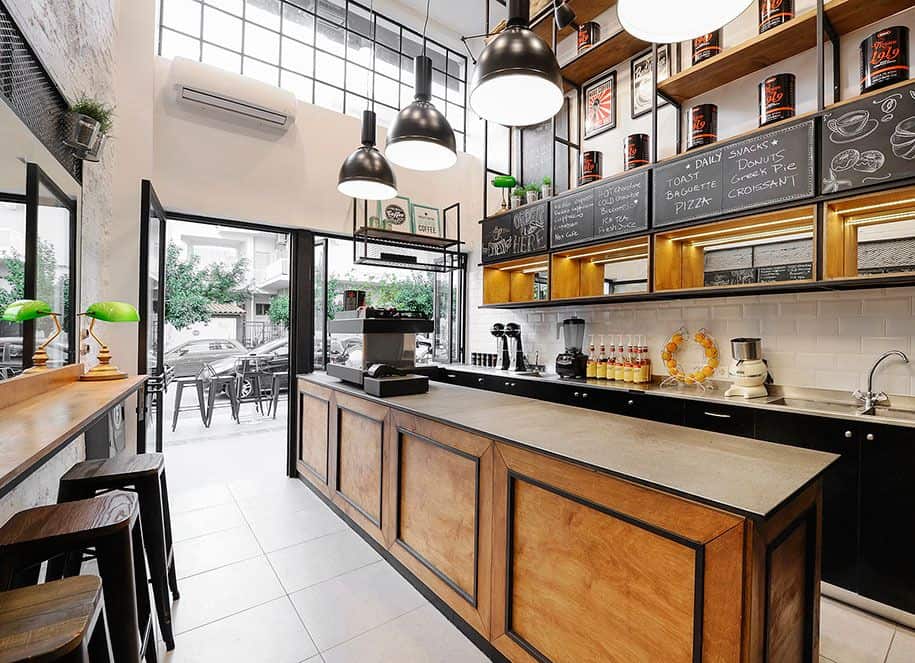 Clear entry and exit passage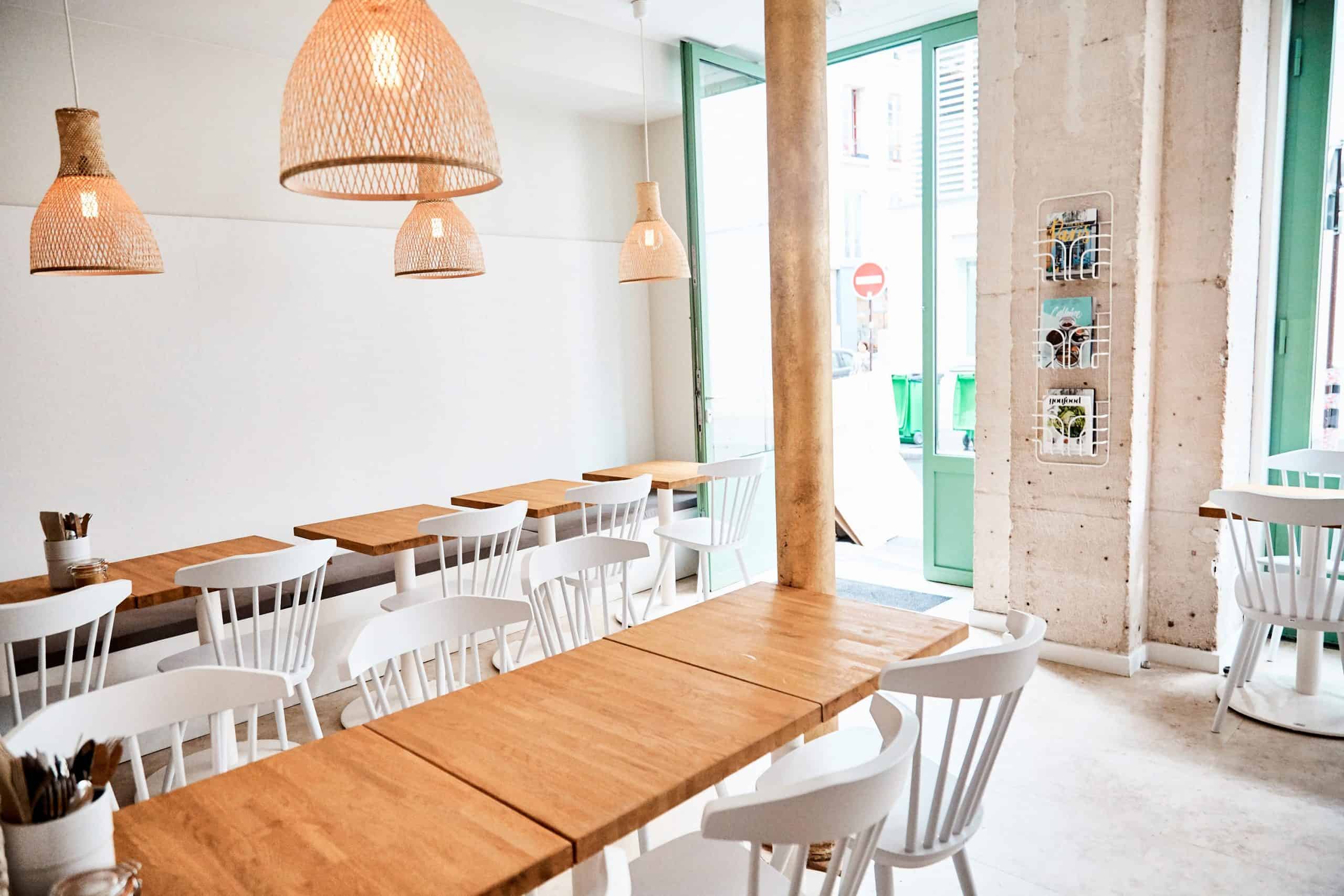 Item 4
CREATE COMPACT SEATING OPTIONS
If you have a small space, having available seating for customers is still a must. However, to ensure you maximise that amount you can have in your space, it must be compact. Some suggestions on how you can do this are: installing wall seating, use chairs that can be pushed away when not in use, use small tables, use corner seating.
Item 5
DO NOT OVER CLUTTER
We recommend you play with texture and pattern but it is important not to overdo it, or you may be putting at risk the space becoming too overcrowded. One thing to consider is the type of patterns you are using as some can help make your room feel bigger while some will do the opposite. The key here is to achieve balance by ensuring the pattern is spread throughout the room without too much clashing occurring.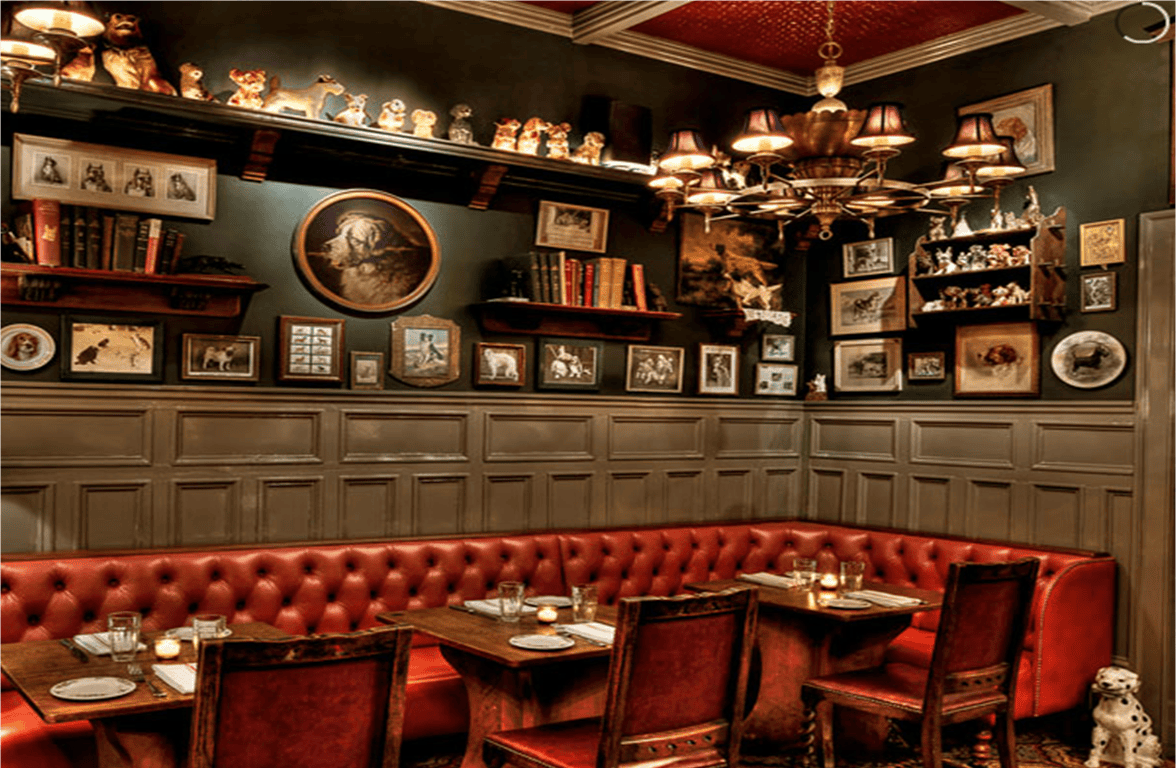 Ecessive decor on display can create a busy space