Does good interiors really add value to your business?
GUILTY OF JUDGING A BOOK BY IT'S COVER ?
Whether you're refurbishing your office, opening a new branch, restaurant, or shop – one thing is pivotal: the quality of your interior design matters. Whether we like it or not, the age-old adage: 'don't judge a book by its cover', doesn't apply to your office or business premises. The general aesthetic of your establishment is crucial for making that all-important first impression, and such, it sets the tone for how clients view your brand. 
The bottom line: If you want to charge higher rates, you need to look the part. Otherwise, you won't inspire confidence in your customers. If the thought of redesigning your entire business premises seems overwhelming, don't worry. There are just three things to focus on:
How comfortable the workspace is for conducting business

How appealing the interior design and décor looks

The functionality of the space
Show consistency
YOUR BRAND COLOURS ARE YOUR DESIGN PALETTE
What does your brand stand for? Are you a cutting-edge, modern, and youthful startup? If so, why not consider adding a bold statement colour into the mix?
Alternatively, are you a traditional office space, trying to create a more down-to-earth and corporate feel? If that sounds like you, perhaps soft hues, earth tones, and/or pastels might be the order of the day.   Or, do you already have a colour associated with your online brand? If that's the case, why not bring a splash of it into the office? 
Whatever your situation, be sure to give your colour palette careful consideration, as it lays the foundation for the rest of your interior design.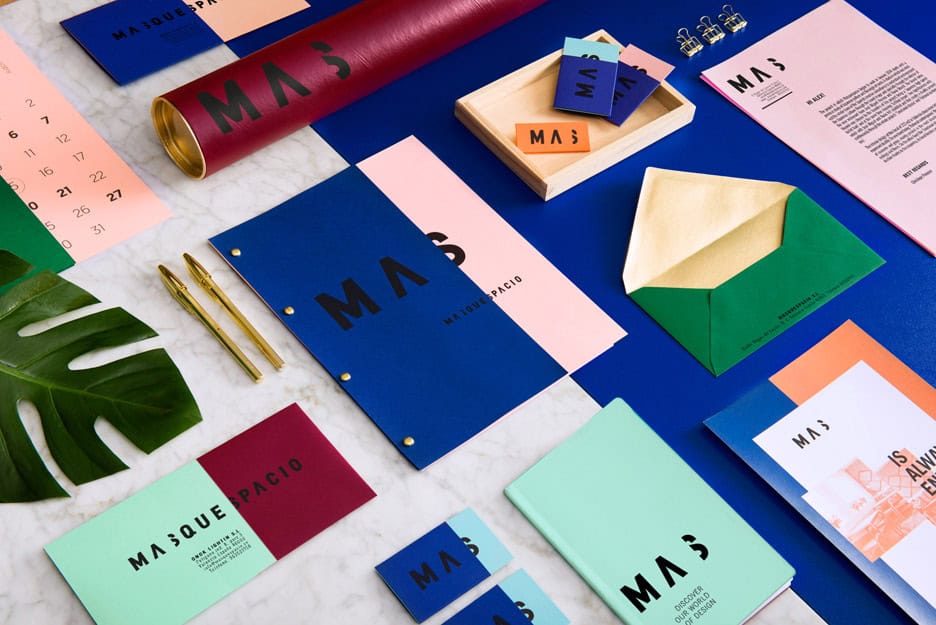 Masquespacio designs – Colour palette
New Modern chairs add contrast but also blend in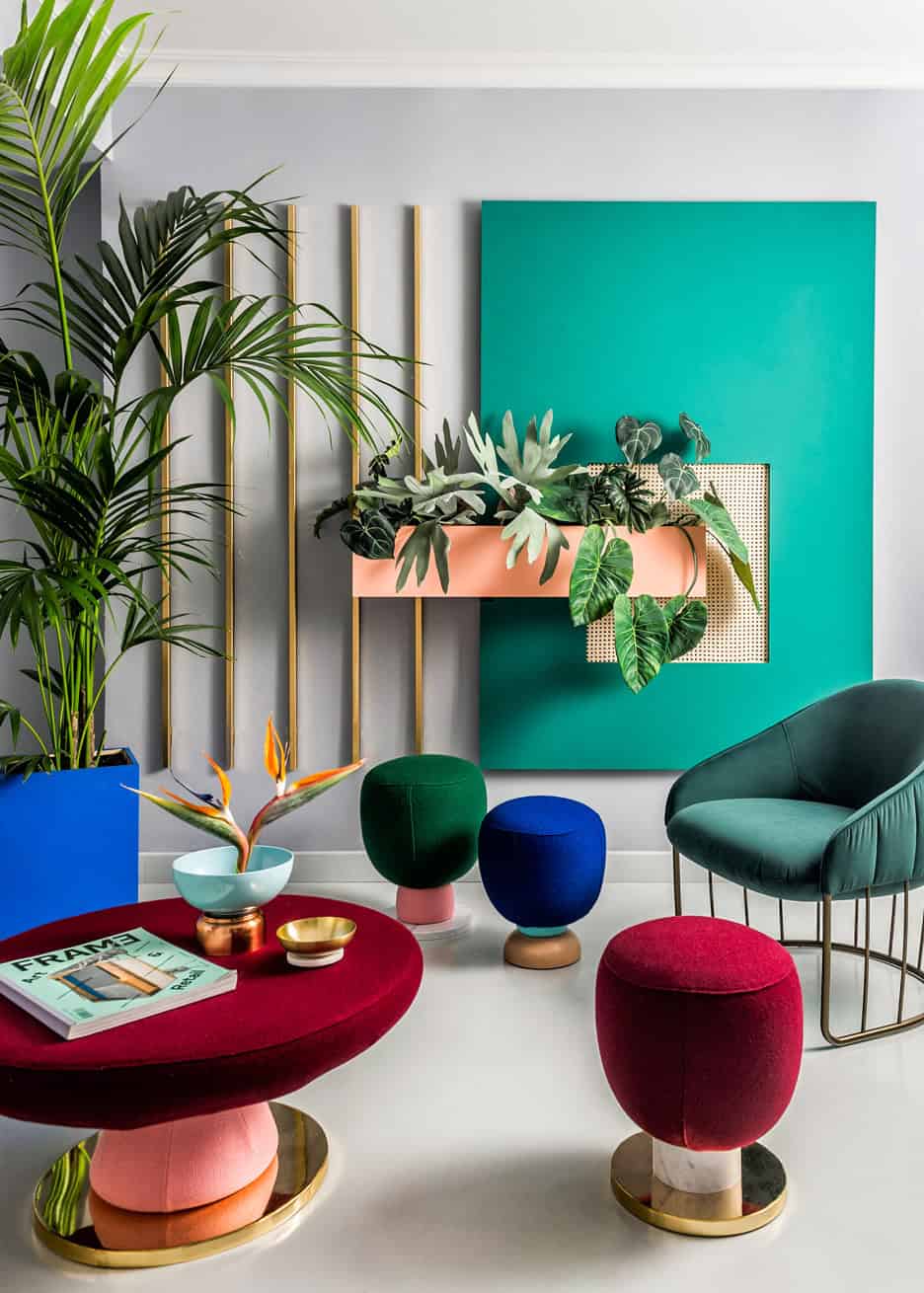 Masquespacio design Office space
Waiting area that reflects your brand identity and colours
Clients comfort matters
ALWAYS HAVE A LITTLE WELCOMING AREA
You want to ensure visitors, whether they're potential clients, business partners, vendors, etc., have their needs met when they take a seat in your waiting room. 
This means ensuring your furniture is clean, comfortable, and complements the rest of your decor.
You may also want to have a coffee machine made available, a coat rack in the corner, electrical outlets to charge devices, ample table space to fill out forms, etc. 
Take a moment to think about who will use this space and what they'll require, then use those answers to fuel the design of your waiting room.
These simple touches inadvertently communicate that you care about their wellbeing, so it's worth giving it some thought. 
Designer Tip 1
KEEP IN MIND WHAT ITEMS WILL STAY
The quality of lighting inside your office is imperative for creating the right mood, ambience, and for accentuating other aspects of your interior design. 
Where possible, ensure as much natural light streams into the building, especially in rooms where workers and visitors spend the majority of their time. This works wonders for elevating the mood, inspiring people to approach their work in the 'right' frame of mind. 
This blog was produced in collaboration with Remote Resource: Your web and software development outsource management team; and producers of Comfortable Shoes: Jhuti.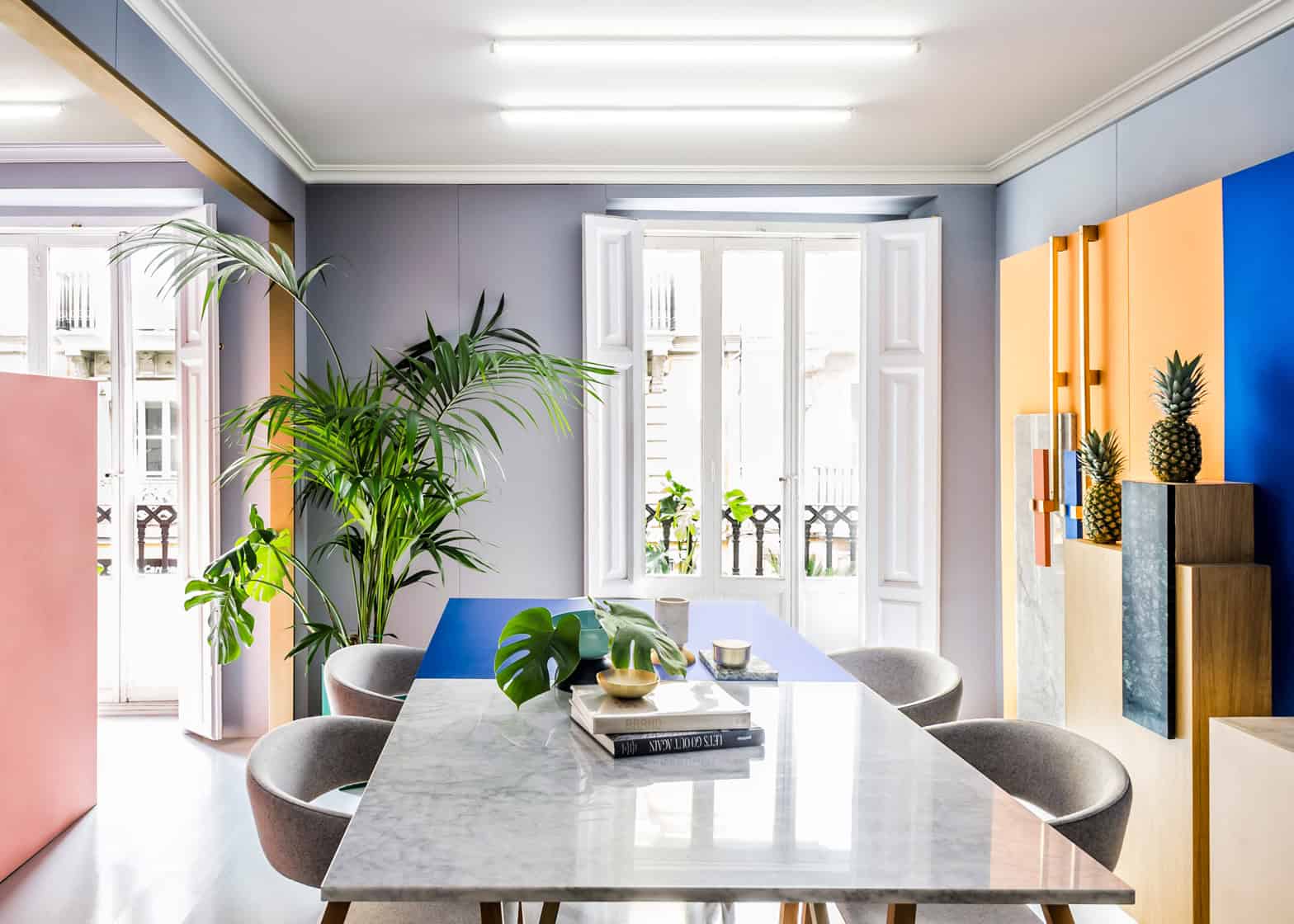 Masquespacio designs Office space
Efficient lighting for increased productivuyt