Not sure how you can use dark and bold colours?
WE HAVE A FEW TIPS THAT MIGHT HELP YOU MAKE THAT DECISION
Using bright colours in the home can often feel overwhelming, especially if it's something you're not used to. To make your life easier we've compiled a simple 5 step guide to help you achieve a colourful look when decorating.
Step 1
USING A POP OF COLOUR
Adding pops of colour to a space can be great way start. You could add these through statement pieces of furniture, cushions or art. Since cushions are budget friendly you can easily swap these out if you get bored or if you want to match your interior to the season. Adding pops of colour through cushions and art allows you to slowly introduce more colour into the room whilst maintaining balance. This also requires much less commitment than a big painting project and is less of a shock to the senses!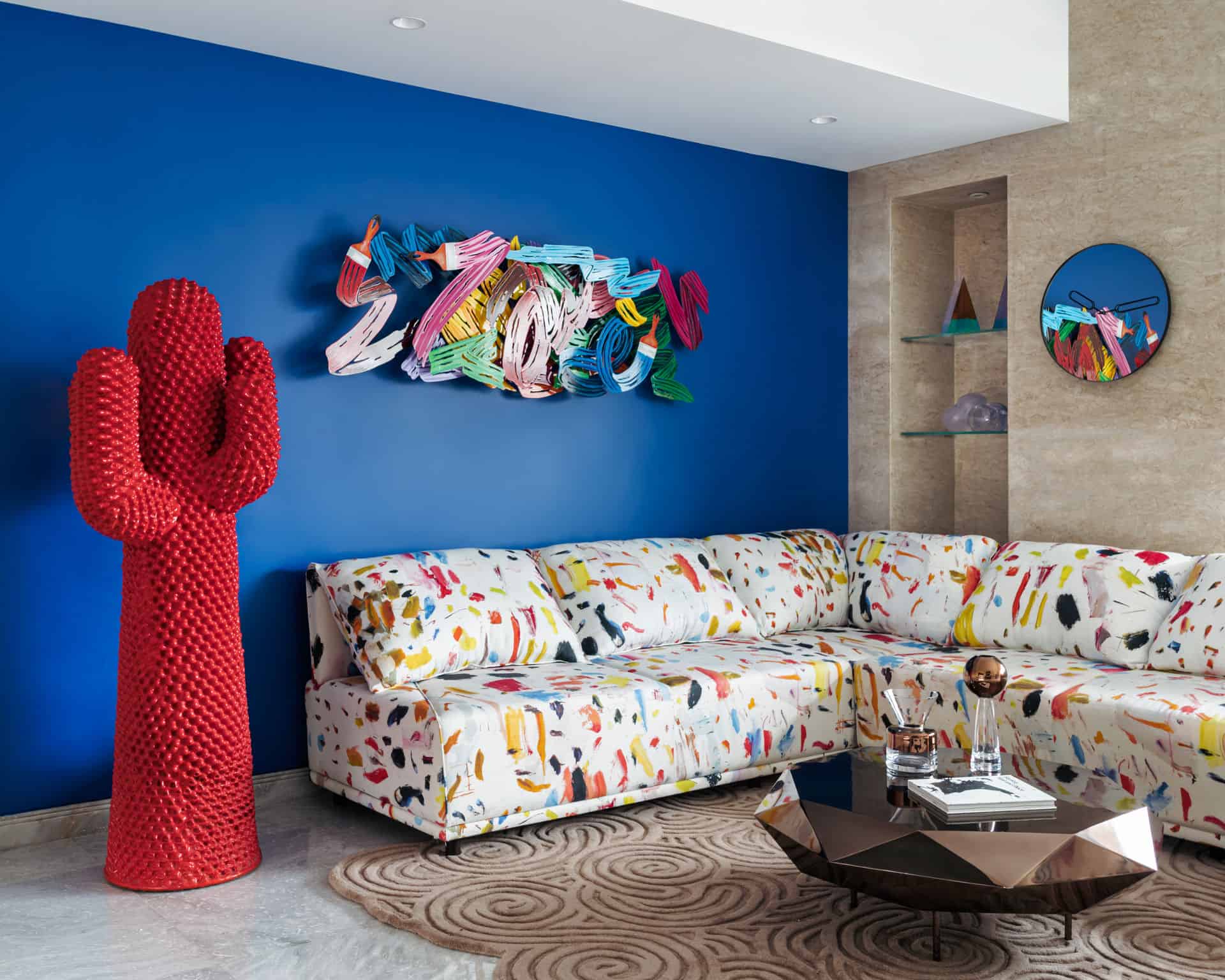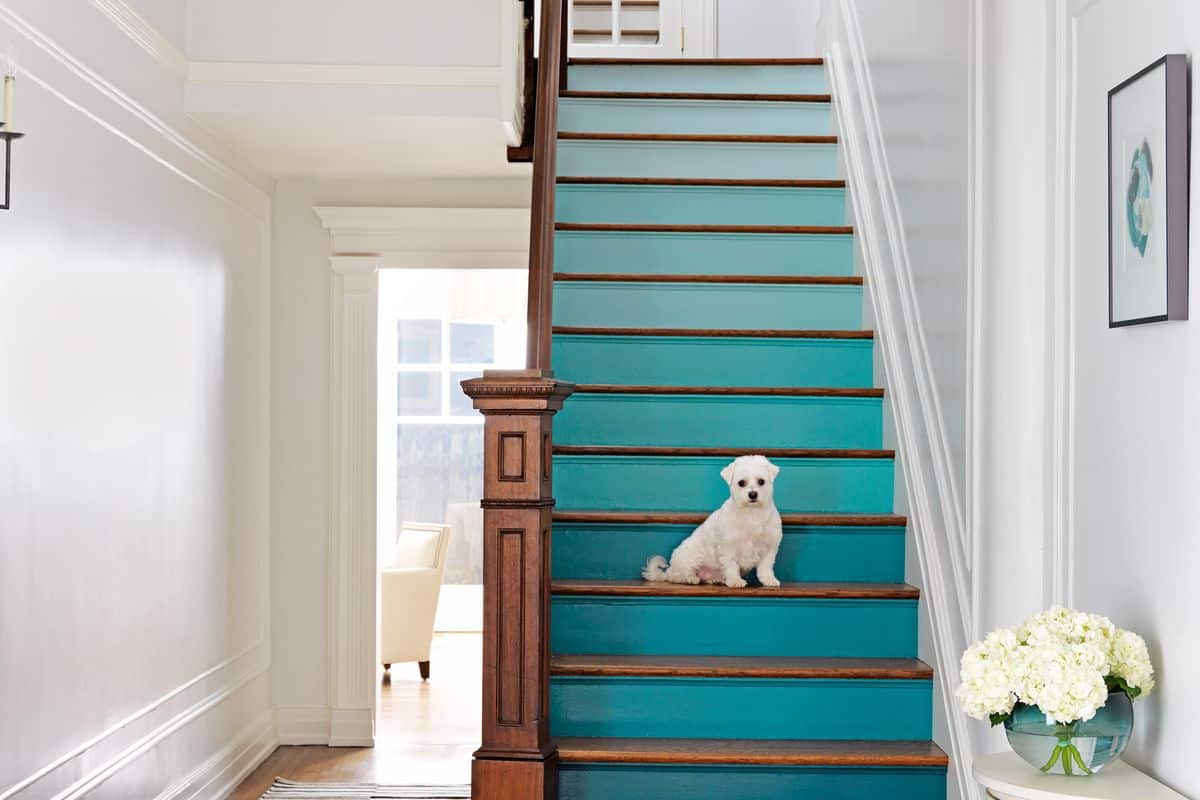 Staircase don't always have to be boring
Step 2
COLOUR THE HALLWAY OR STAIRWELL
A hallway will often be the first thing you see in a home and so can be a great place to provide impact. If you have a staircase consider painting the banister or treads in your favourite bright colour. You could keep the walls a neutral colour to provide a backdrop and allow the colour to really pop of alternatively choose a playful wallpaper to compliment it. If you don't have stairs a bright rug could be a different way to create a welcoming environment as soon as you step in.
Step 3
COLOUR IN THE DINING ROOM
Dining rooms can be a great place to start adding colour as they are often only used for special occasions. Opting for a bold colour here will feel less overpowering compared to a room you spend large amounts of time in. If you've chosen to use colour in other areas of your home such as your hallway you could use similar colours in the dining room to create a sense of harmony throughout your entire home. For example, various shades of blue can help create an atmosphere which feels both calm and lively.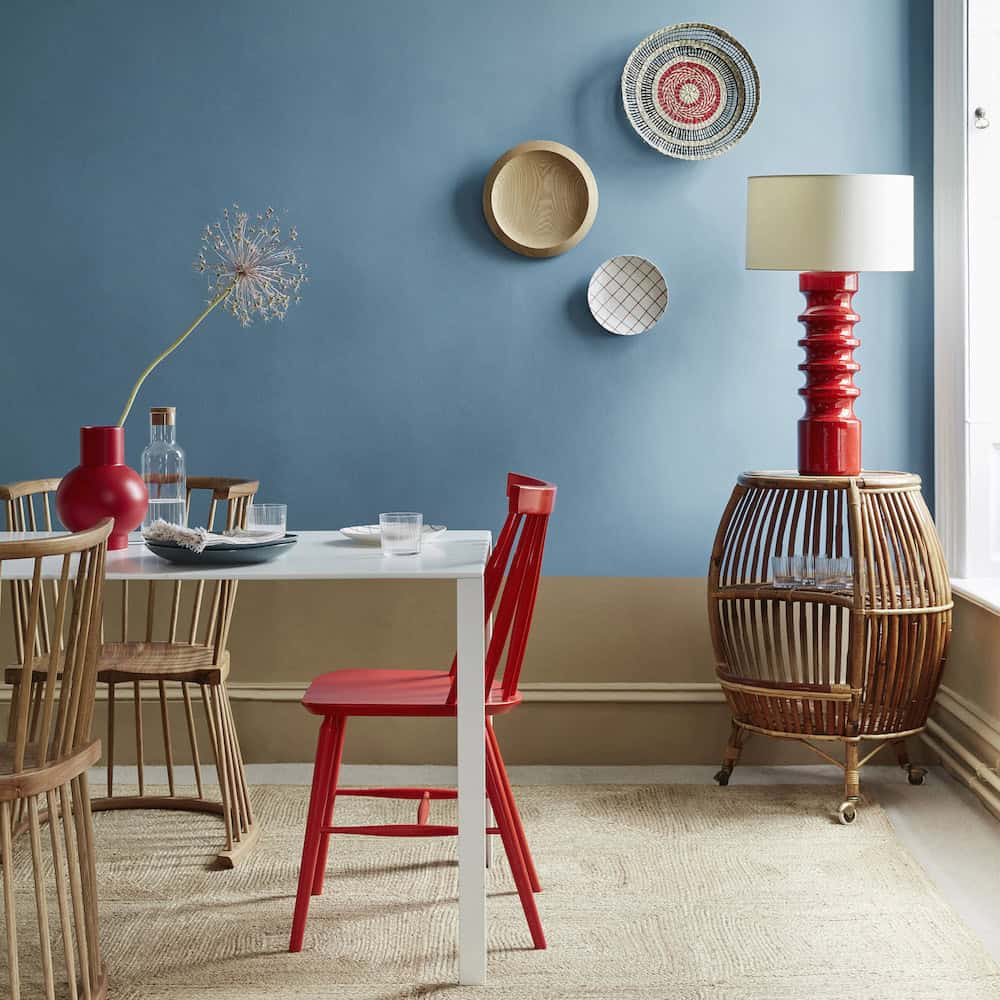 Experiment with colours in your dining room
Complimentary colour for the wall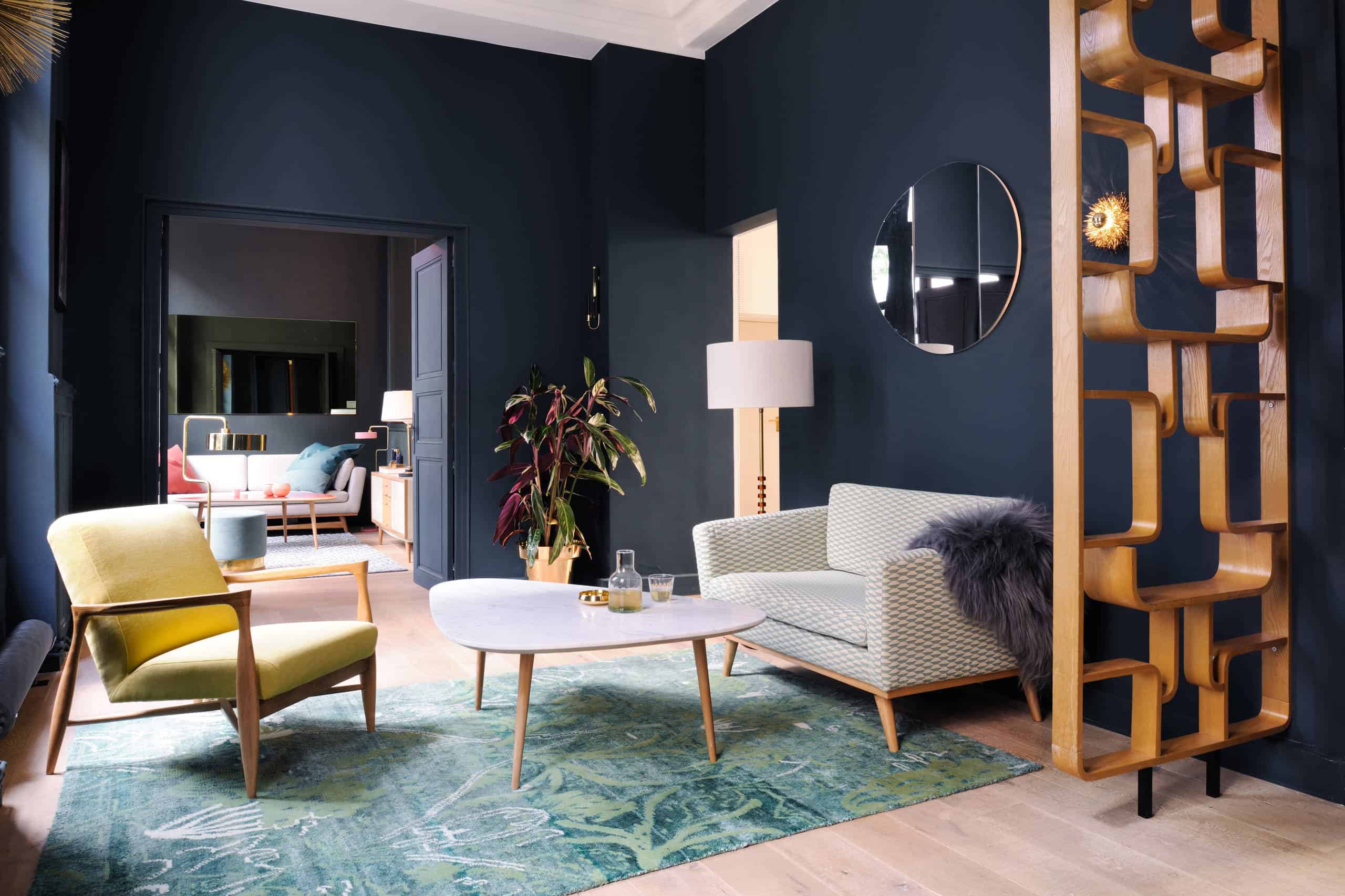 Beautiful navy blue colour to make a calming space
As mentioned earlier a neutral background can be great to make colours stand out however, a dark background does this job even better. Bright pink, yellow or orange accessories can create great accent pieces to complement a dark painted space. In a bedroom you could do this through the use of bold coloured bedsheets and covers or in a dining a room through vivid paintings or cushioned chairs.
Using block colours in a space can be a great way to ensure nothing clashes. This simply means selecting various shades of the same colour to use when decorating. This could involve a paler tint on the walls with a darker shade for the furniture and a bright shade for the accessories – the possibilities are endless! Choosing the same colour with varying undertones can help ensure the space feels cohesive and make it easier to add a contrasting colour if you decide you want to go bolder in the future.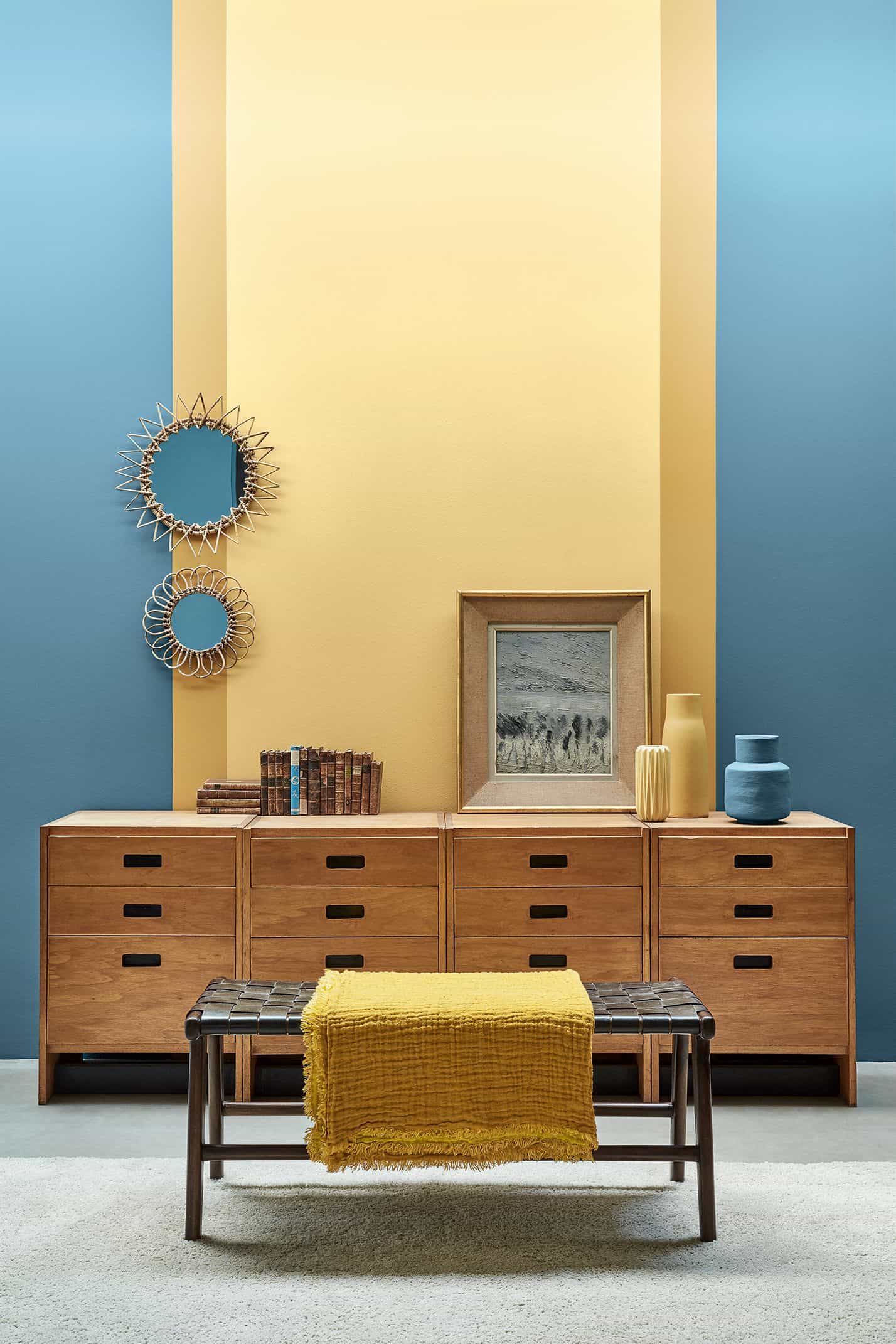 Beautiful navy blue colour to make a calming space