Amazing ideas loading.......
LET US BEGIN.....
Feature walls help you create a focal point in a space. They can bring together a space and a great way to inject some personality into your space whether that be your home or commercial project. Below are 6 ideas to help you create that perfect accent wall. Read our next blog for more ideas.
Feature wall design 1
TRADITIONAL WALL PANELLING
Used in – Residential and commercial projects
Wall panelling or cladding is a great way to update a space and give it some traditional charm. It can provide a great feature for room whilst also protecting the walls from general wear and tear. Panelling is usually made from MDF wood and then painted the desired colour, providing endless opportunities and making it easy to match the rest of the décor.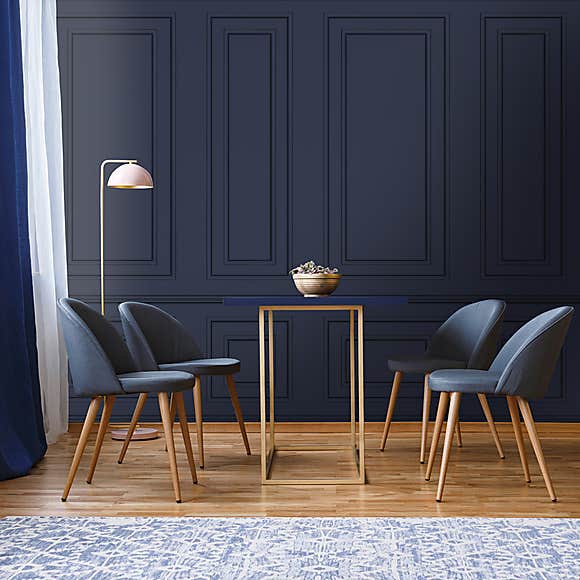 Tradiaitonal wall panelling
Contrasting wooden floors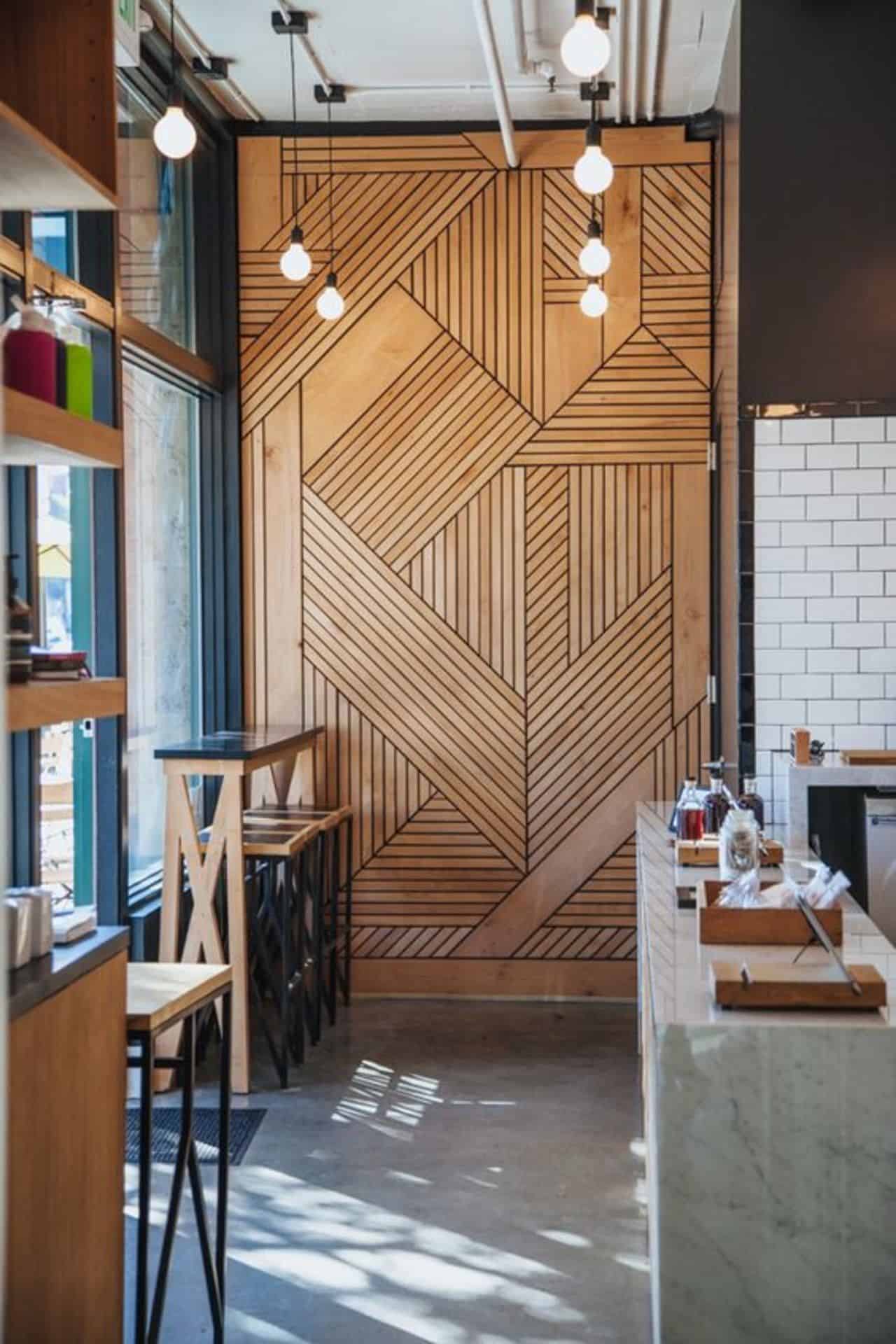 Unique patterns can be created with slat/fluted wood panels
Feature wall design 2
SLAT/FLUTED WOOD PANELLING
Used in – Usually commercial projects but could also be used in residential
Wooden slat walls are growing in popularity and easy to see why – they offer a sleek and modern feature to a space which will last for a long time. These walls are made of vertical strips of wood which extend from floor to ceiling with gaps between the slats allowing the wall behind to be seen. The width of the slats varies depending on the desired look and slats can even be used to create a geometric design if you wanted to switch it up! Natural wood sometimes stained is used in this design providing a natural element to the space.
Feature wall design 3
BOLD COLOUR
Used in – Usually residential projects
Adding a bold splash of colour in a room can provide a sense of warmth to a space. This design will usually involve the other walls will being painted in a more neutral tone allowing the feature wall to really stand out. This can be a great way to inject some colour to a space without it being too overwhelming and can be used to help match the rest of the décor. If you needed anymore convincing, it's super easy and budget friendly too!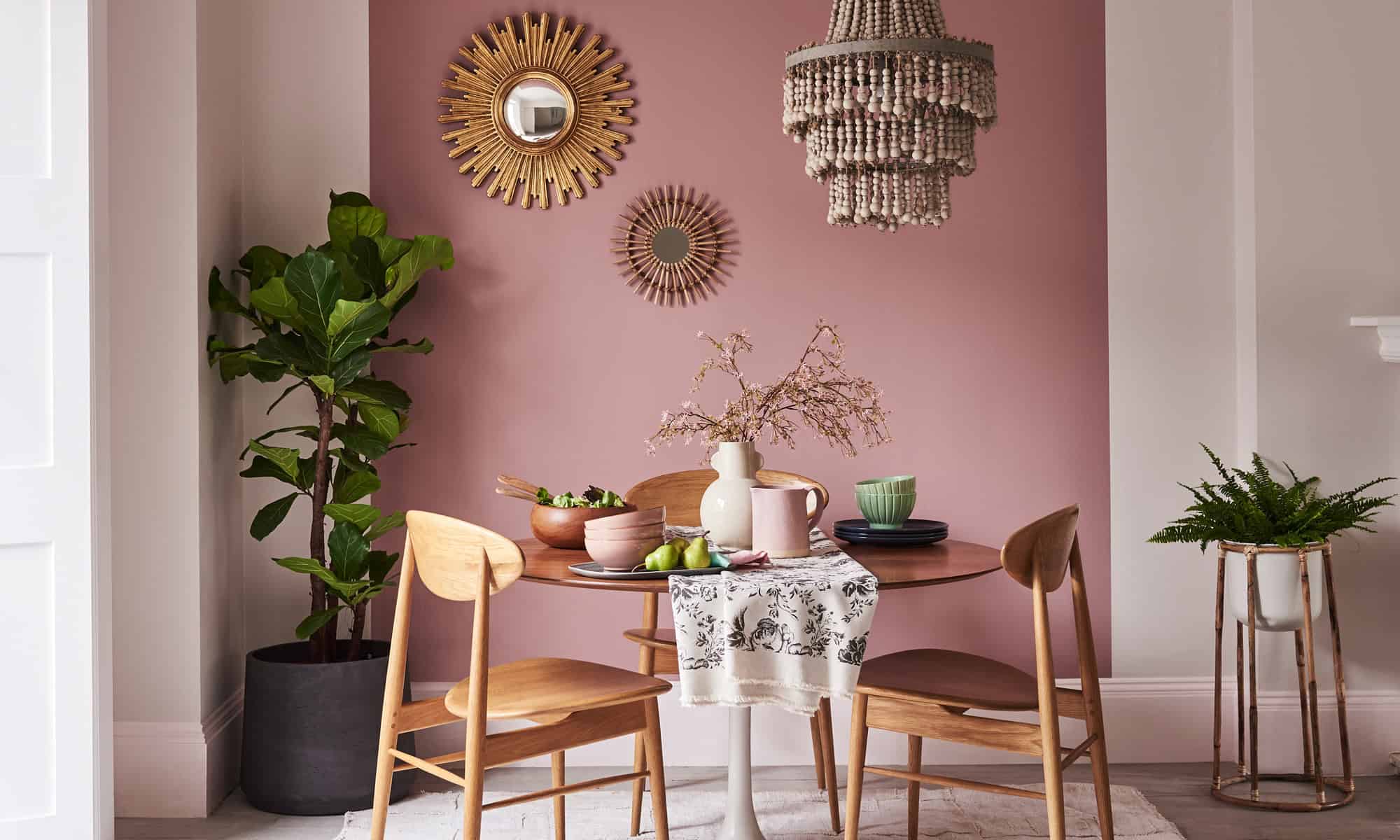 Colour blocking the wall with a bold colour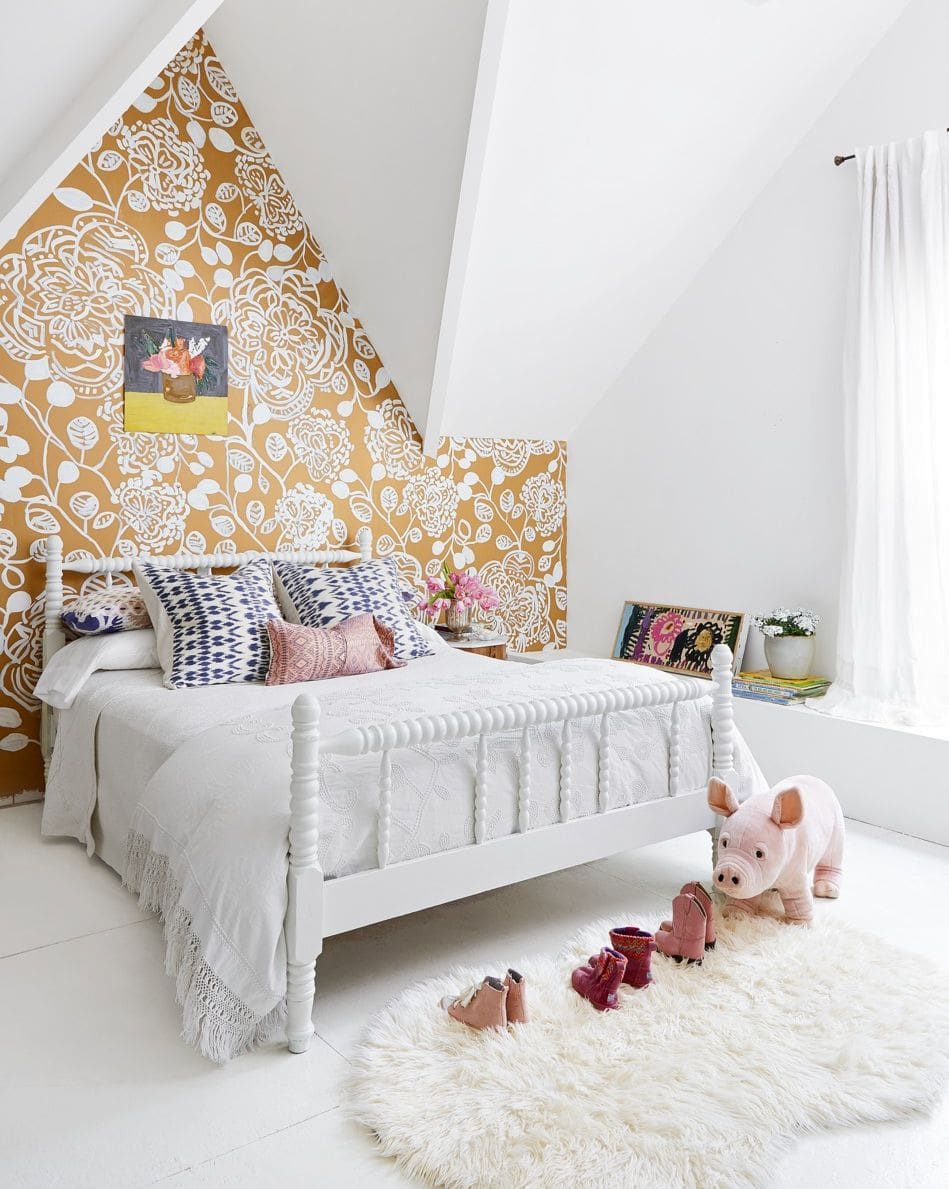 Heavily patterend wallpaper choice can be a feature
Feature wall design 4
BOLD WALLPAPER
Used in – Usually residential projects
Similarly to a bold colour on the walls a bold wallpaper can bring a sense of fun to a space. Only having the wallpaper on one wall can allow you to go a little more out the box when selecting your design as you don't need to worry about the pattern being 'too much'. There are so many wallpaper designs out there you'll be sure to find something you love which reflects yourself in your space.
Feature wall design 5
MURAL WALL DESIGN
Used in – Residential and commercial projects
Wall murals allow you to turn your walls into a piece of art. Traditionally murals are hand-painted by an artist resulting in a final design completely unique to a space. This also means the mural will be designed to fit your dimensions and room features allowing for a seamless finish. Wallpaper murals are growing in popularity as they offer a cheaper as well as high range alternative. This involves a printed design which will either be specific dimensions or will repeat itself after a certain distance. Wall murals can also be custom painted design with gold etching and an endless possibility of designs. Whichever style you opt for both provide stunning finishes in a space.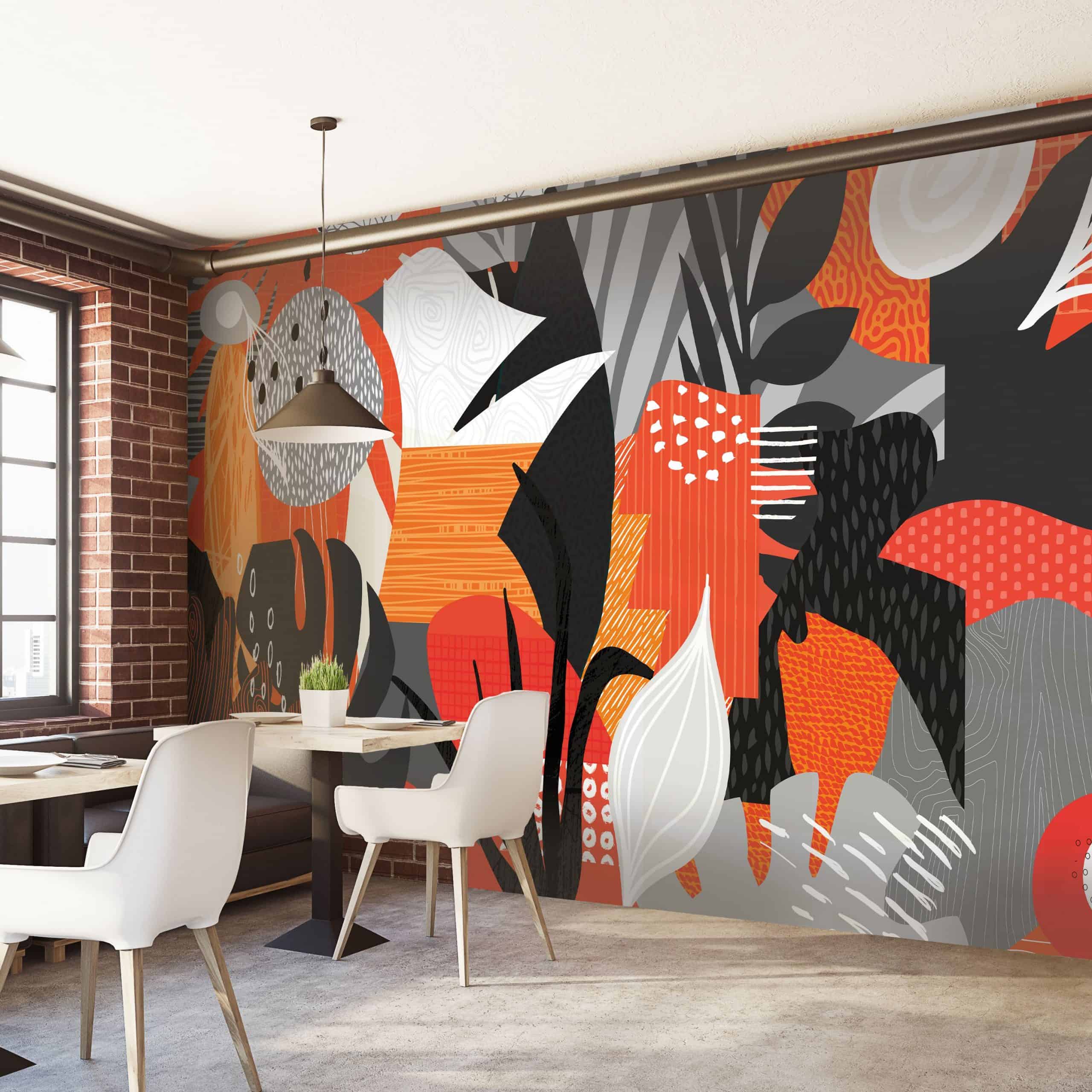 Customised wall design as per your brand requirements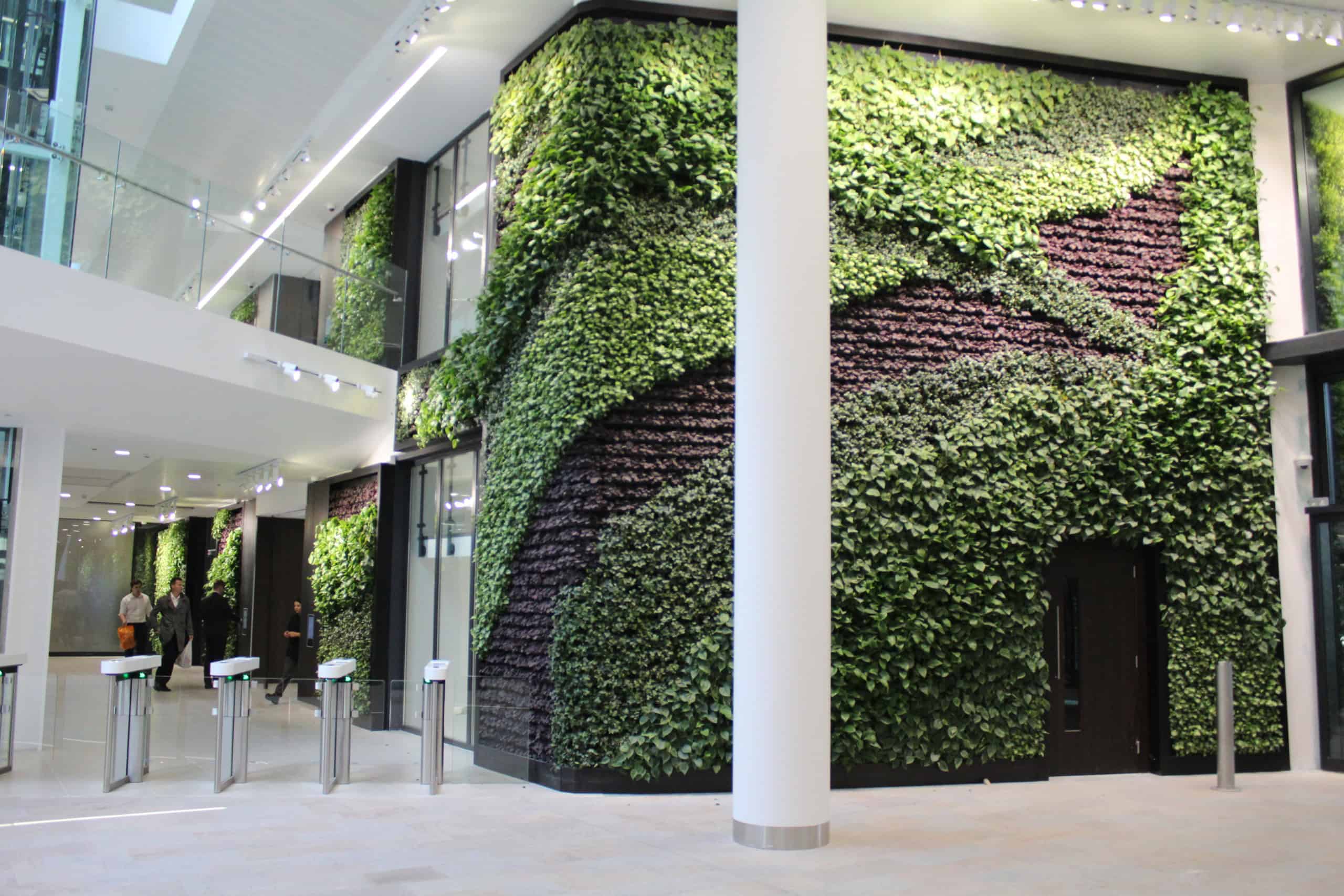 Adding different plants adds to the design of the plant wall
Feature wall design 6
PLANT WALL
Used in – Commercial projects often bars or office spaces
Plant walls also know as green walls or vertical gardens have become a growing trend in recent years as we've learned more about the benefits of nature. Simply put these walls involve plants being attached to the existing wall creating a leafy façade. Living plant walls contain (as the name suggests) real, living plants. This means they are planted into a growth medium usually soil, stone or water and require watering. This can make them more expensive to install but allows the people using the space to benefit from the restorative powers of nature. A cheaper option would be using an artificial plant wall, these provide a similar aesthetic but at a cheaper price requiring less maintenance.