Finishing touch 1
SIDE STOOL OR CHAIR
A lot of people neglect adding a stool or chair as they see it as being pointless as no one actually ends up sitting on them. But I think if your space permits is a perfect way to spice up your room especially if you have some negative space to fill. To add more texture, you can add a cushion or rug on top. This would add depth to the room as textures can be mixed.  Personally, I love to add a rug to any chair or stool as it adds warmth making the room feel cozier which is perfect for a living room or bedroom.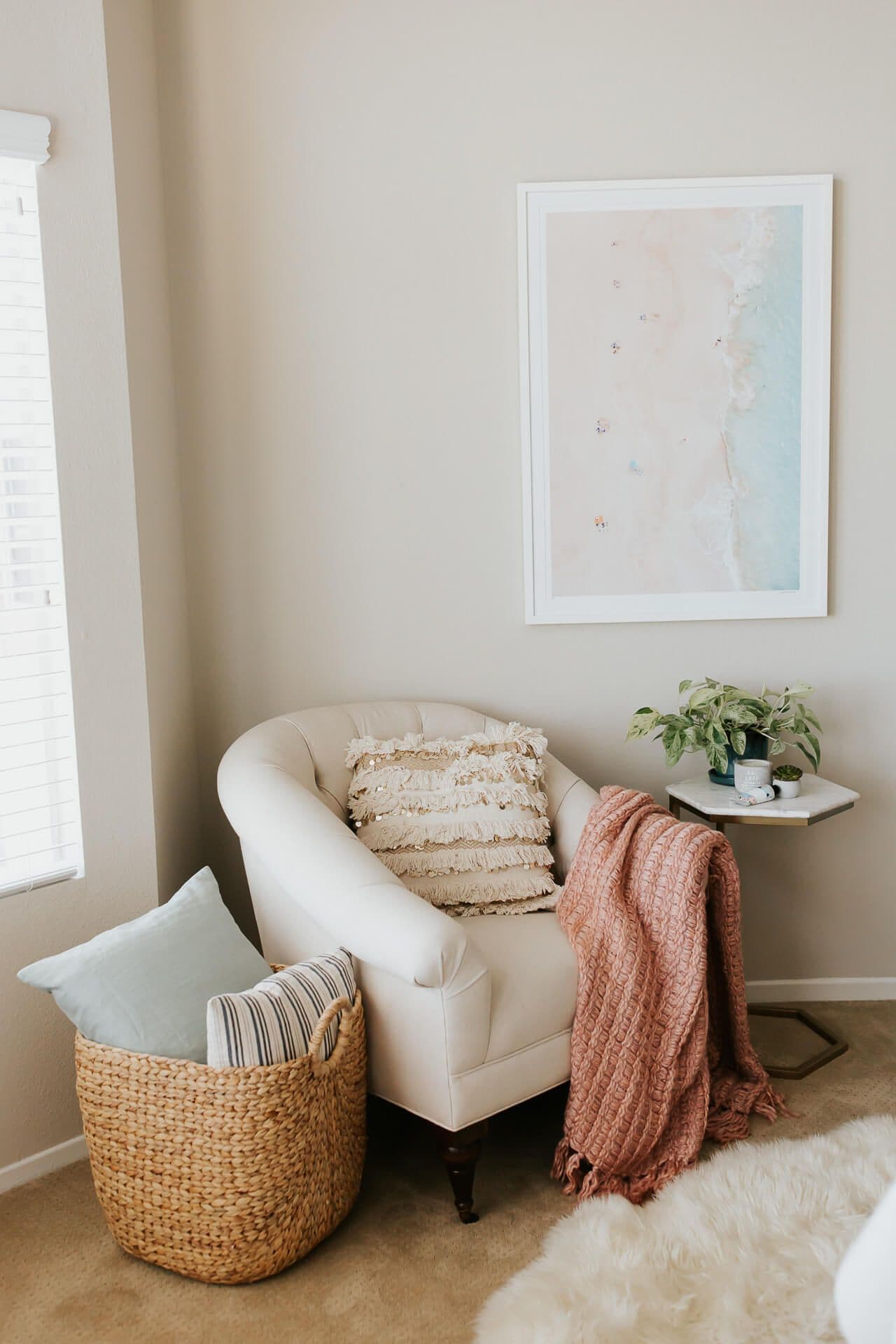 Add some textures with a cushion and throw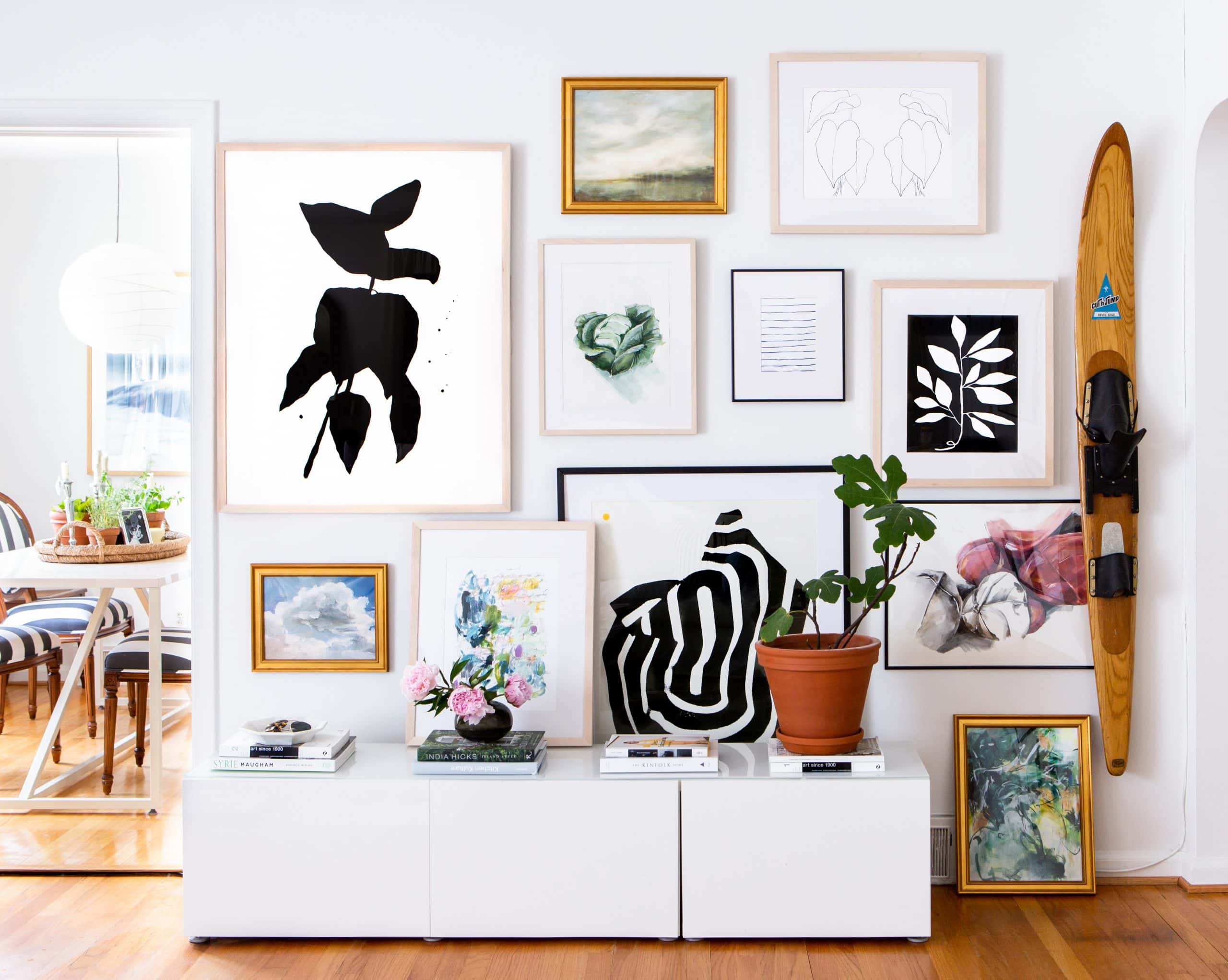 Feature wall created with different wall print sizes
This is one of my favorites to recommend to people due to it being so flexible. The term artwork is so broad and adaptable as you can find pieces tailored to your taste and personality. Although traditional the term artwork meaning pieces of art, over time this has completely changed and currently represents photographs, illustrations, and quotes. If you have a spare wall in a room in your house why not add 3 A3 prints or maybe a combination of A5 , A4 and A3 to create a feature wall in your room. If you want to personalise your artwork further and add character to your space, why not hang your own photos of family and friends on the wall.
Finishing touch 3
COFFEE TABLE ACCESSORIES
A central coffee table is a perfect place to add some decorative pieces or maybe books. Some people may not consider this and may just leave their coffee table empty, but I think it's a perfect way to add personality to a room. Plus, it makes a great conversation started for any guests you may have round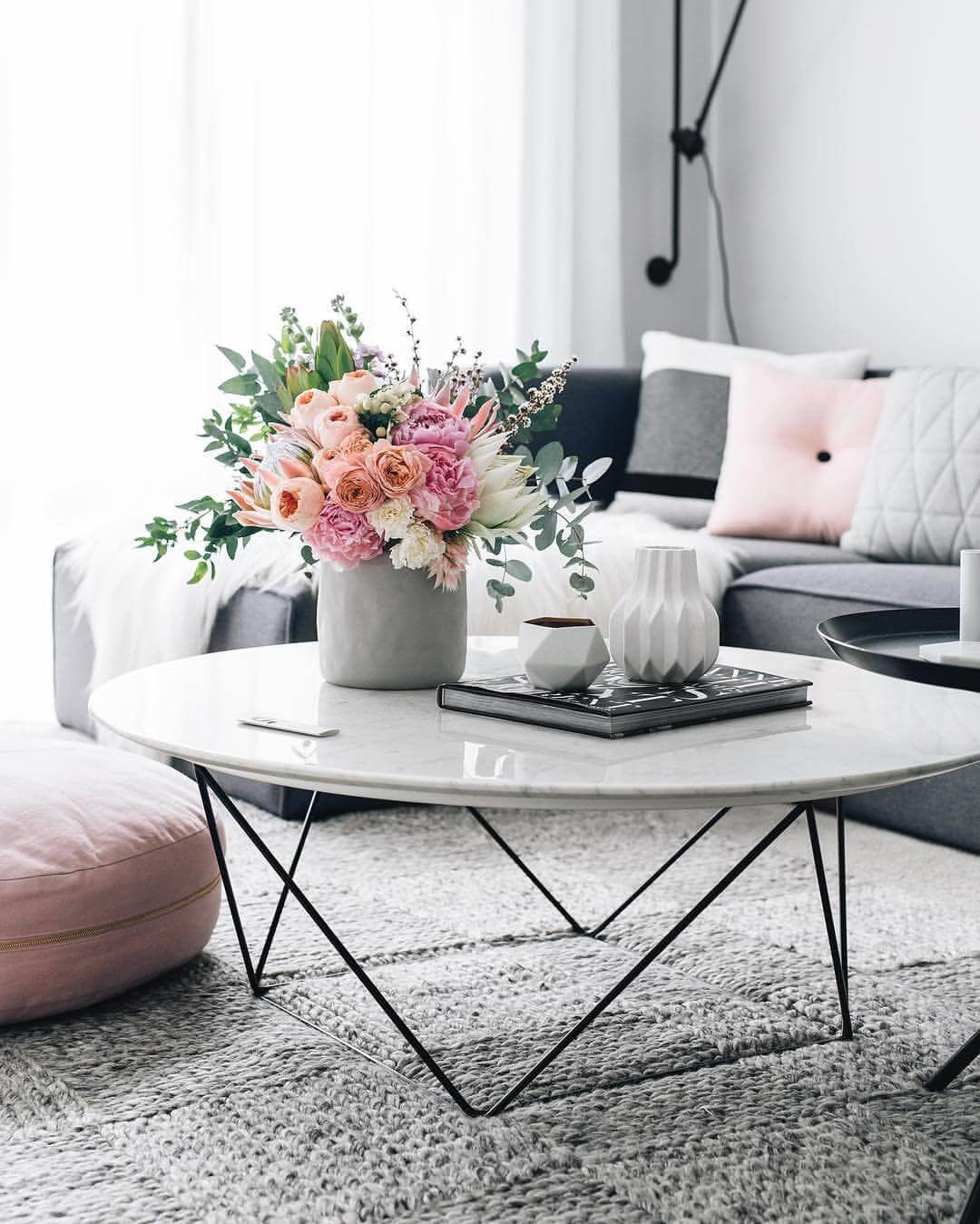 Book added to coffee table as a decorative piece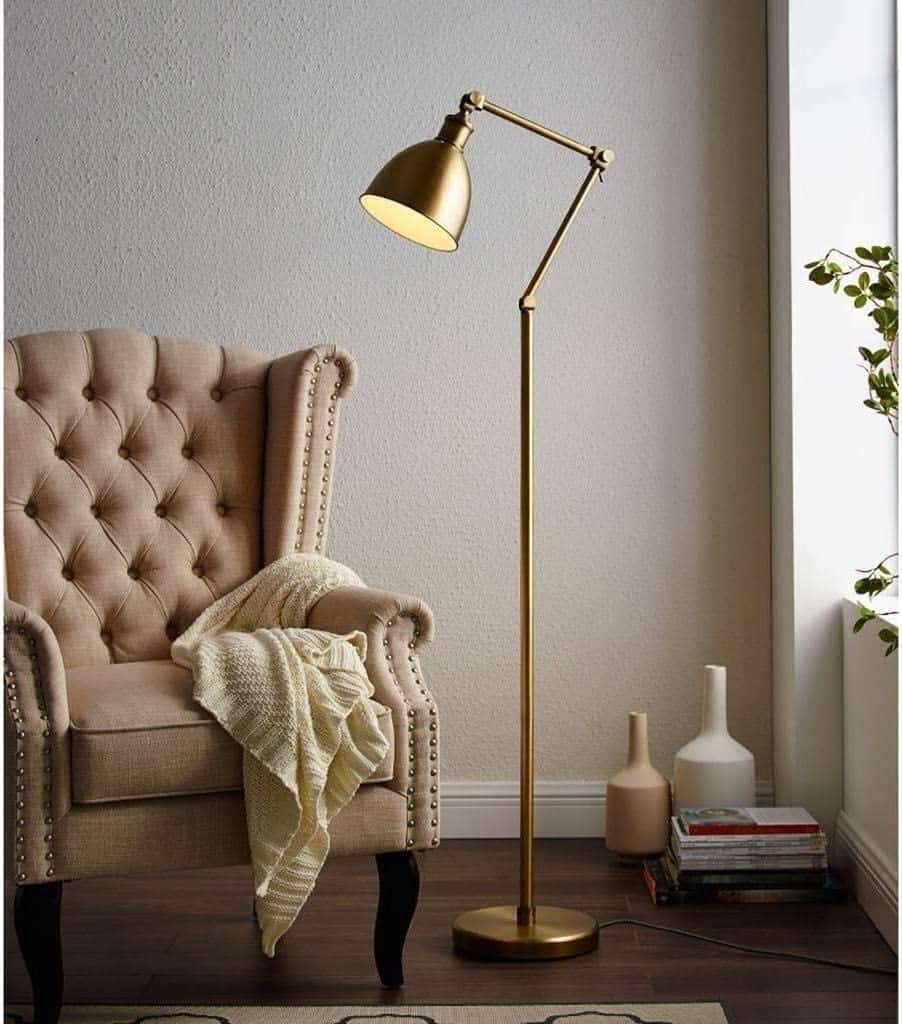 Big standing lamp creates a statement piece and a mood lighting effect in a large space
Finishing touch 4
LIGHTING
Most people are guilty of only having one main light point in a room and leaving it there. However, light in a room is soo much more than one central bright light. By adding floor lights, desk lights, and wall lights you can turn your room from a bright office room to something cozier and a place where you want to relax in the evenings. You may also want to consider getting a dimmer for your main light switch as being able to control how bright it is can help create your ideal mood.  As well consider what colour bulb you are getting. If you want to achieve a cozy feel in a room a yellow-toned bulb is recommended.
Adding granary to your interior is a perfect way to add a pop of colour and an organic feel to a room. If you have a lot of empty space to fill a large standing plant is a perfect way to fill it. However, if you are lacking space don't worry as small plants look amazing too. Plants are mainly used in living rooms and kitchen as they tend to be the rooms with the most amount of natural lights extremely important if your plants are real. A bonus of having plants is that they purify the air and they are said to make people feel happier when they are around.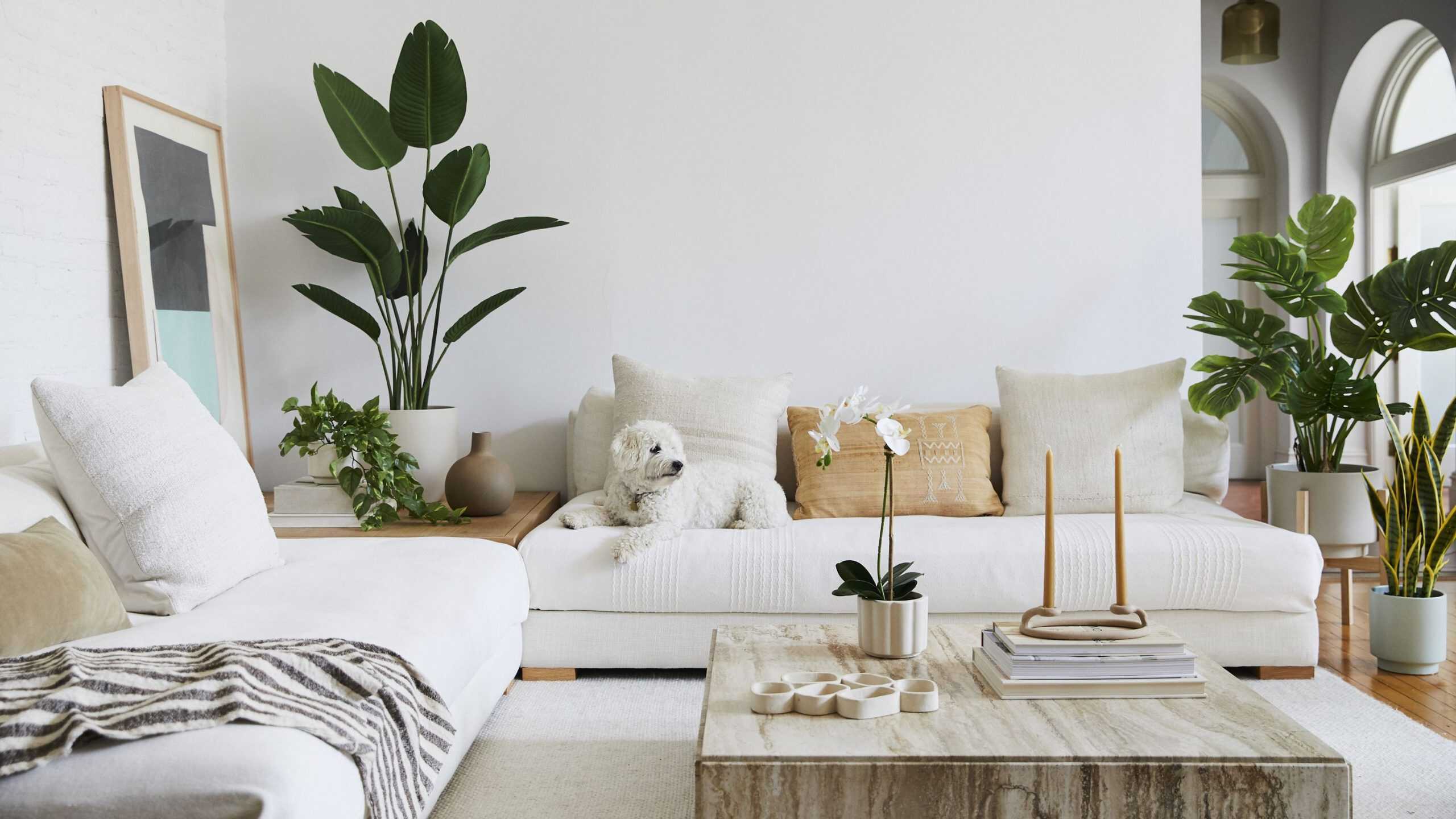 Big plant added in the living room adds freshness