Location – 60 Rutland St, Leicester LE1 1SB
Type of building – Performing Art Centre (Recreational)
Activities you can do – Watch, hire venue, eat ,shop and drink
The curve is located in the middle of the city centre in Leicester. It was designed by the architect Rafael Vinoly. It was officially completed in 2008 however only opened on 24 January 2009 as that's when it was officially opened by HRH Elizabeth II. 
What makes this building stand out is its exterior skeleton. Due to its unique and breath-taking design. The goal when designing the curve was to help give Leicester a new and modern look and move away from the traditional Victorian style architecture that is seen all around the city. This structure is certain to catch your attention.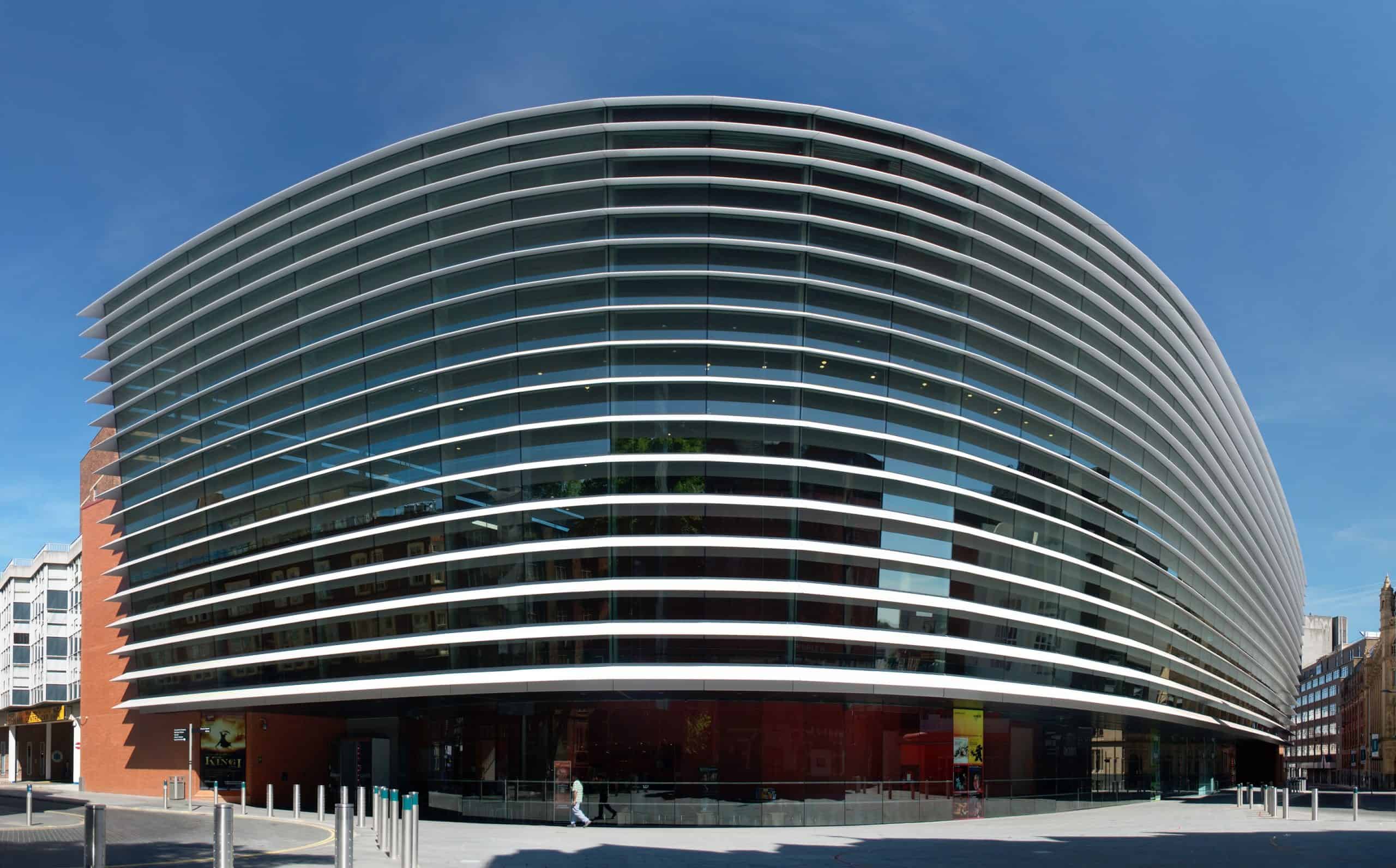 60 Rutland St, Leicester LE1 1SB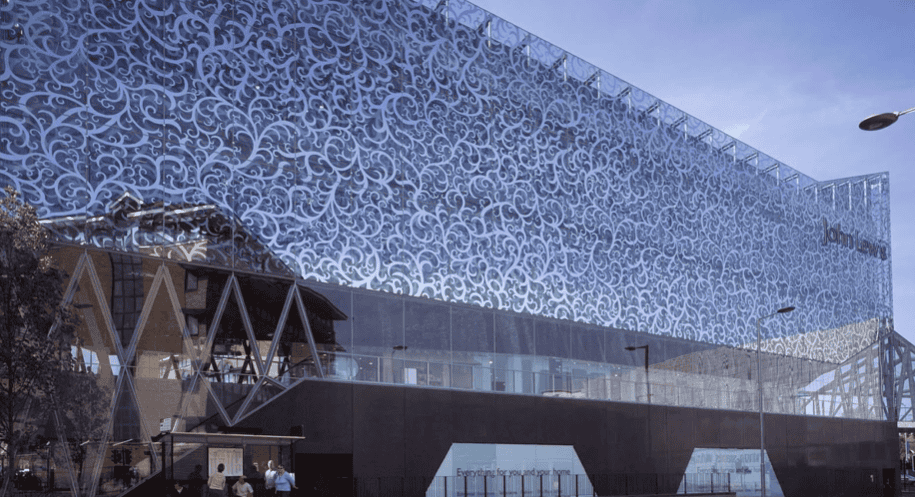 5 Shires Ln, Leicester LE1 4AN
Location – 5 Shires Ln, Leicester LE1 4AN 
Type of building – Shopping Centre (Recreational)
Activities you can do – Shop and eat
Highcross is a large shopping centre today in the heart of the city. It was an extension built in 2008 that was added to the original shires shopping centre first built in 1991. It was a 60,000-meter square extension that permitted for a range of new shops and brands. 
What makes the high cross stand out from an architecture point is how seamlessly the interior of the old and new building blend. The shopping complex has multiple entrances and is accessible from 3 streets. It has a beautiful glass canopy bridge that connects 2 buildings. Also, the John Lewis building has their whole exterior made from patterned glass which gives it a very modern look.
Definitely shows the engineering and architectural excellence of steel and glass in this building. You can enjoy shopping, eating and also some play areas for the kids within this shopping centre all days of the week. 
Building 3
KING RICHARD III VISITOR CENTRE
Location – 4A St Martins, Leicester LE1 5DB
Type of building – Museum & Educational resource
Activities you can do – Learn, hire venue, shop and eat
This was built after the Richard III skeleton was found in a car park in Leicester and officially opened in 2014. The building itself was previously an old school and was renovated into the visitor centre. Although the building having a very modern feel to it the architecture was able to incorporate and a mixture of old and modern which some say has overall given a very peaceful feel to the centre.
In this building you can beautiful use of glass for the flooring, Brass for the ceiling and beautiful limestone. Definitely pushing the boundaries of using materials in the conventional way. 
If you a history buff and someone who love to discover details, this place is a treat for you!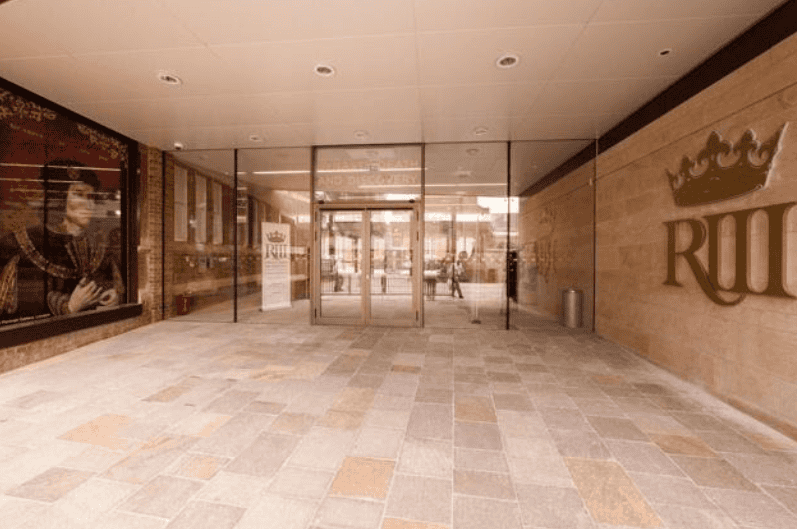 4A St Martins, Leicester LE1 5DB
King Richard III visitor centre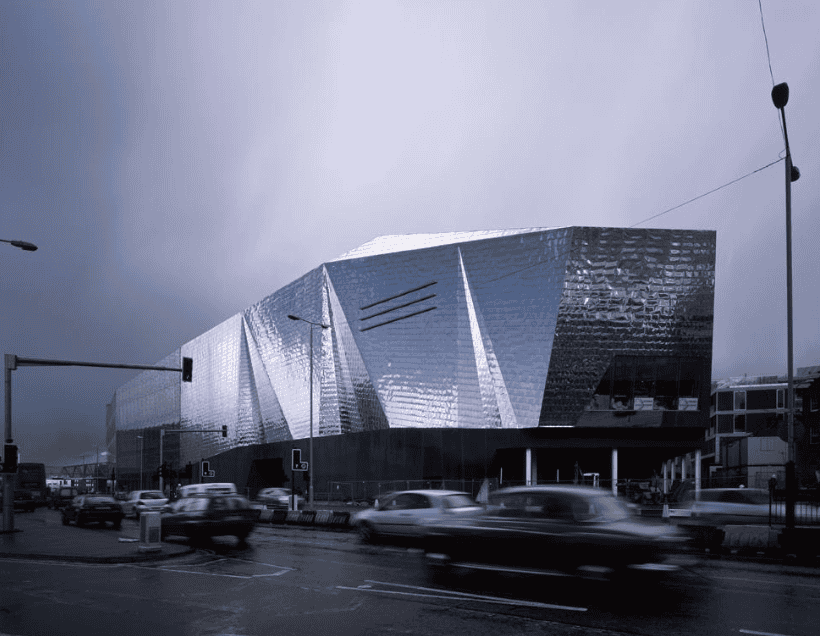 Location – Highcross
Type of building – Multi Screen Cinema
Activities you can do – Watch shows, hire venue, eat, shop and drink
The Cinema de Lux building has the most beautiful face, it almost invisible and blends in with the sky. The reflective metal panels on the entire façade of this building make it very unique. The metal panels are hammered to give the effect of a wave and create distorted reflections. The building exterior changes its colours everyday as the colour of the sky. I personally like to call it the chameleon building! It's amazing to see how Leicester where most of the buildings are inspired by Victorian architecture accepts and celebrates creations such as this one!
Location – Queen St, Leicester LE1 1QD
Type of building – Cultural quarter
Activities you can do – Watch shows, hire venue, eat, shop and drink
Athena was originally designed in 1936 by the architect Arthur Bullivant. It originally started as an Odeon but closed in 1997 and was left empty for a few years. It was then renovated as part of Leicester's scheme to improve and modernise the city. Although this being a newly renovated building what I think makes it stand out is the Art Deco style architecture that is still present in the interior and exterior of the building. Due to being originally an older building it has been listed as a Grade 2 structure therefore making it a must-visit.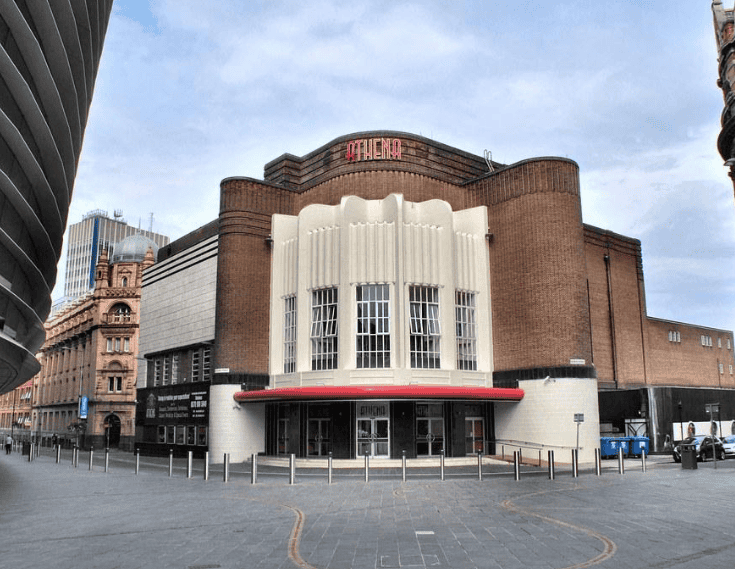 Queen St, Leicester LE1 1QD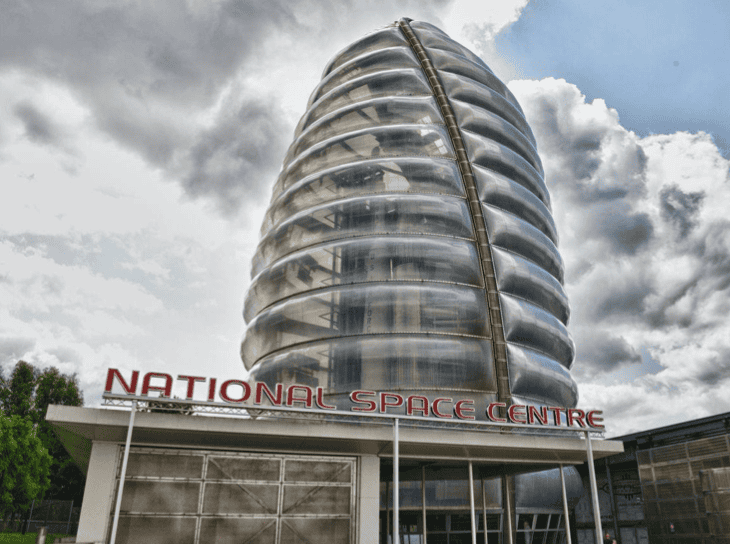 Exploration Dr, Leicester LE4 5NS
The National Space Centre
Building 6
THE NATIONAL SPACE CENTRE
Location – Exploration Dr, Leicester LE4 5NS
Type of building – Museum & Educational resource
Activities you can do – Learn, hire venue, shop and eat
The national space centre in Leicester is located on the north side of the city in Belgrave. It was designed by the architect Nicholas Grimshaw and it first opened on 30 June 2001. What is most interesting about this space centre is the exterior architecture of it. Overall it is 42M tall which makes it one of the only places to be able to house a rocket upright. Yes, you read that right! You can see a rocket inside this structure! The main part of the structure is the dome that is the space where the rest of the layout of the space centre works around. The tower which is what you can see in the picture is made from ETFE – Ethylene tetrafluoroethylene, which is a multilayer thick translucent foil that is stretched over the steel frame and inflated to create the shape that is seen. This material is unaffected by UV light and does rank well on the eco-friendly list of materials.
Who would have guessed Leicester being a small city can be the home to such amazing techniques of architecture and engineering!
MODERN BUILDINGS IN LEICESTER