Wishing everyone a very happy and prosperous New year!
LET START THIS YEAR WITH SOMETHING SPECIAL .....
It's the new year and we have some amazing things you must try for your space this new year. And don't worry we promise you none of the below mentioned tips will ever go out of trend! Never… we promise!
Must Try Idea 1
DO NOT BE AFRAID TO USE COLOUR
Let the new year add a boost of confidence to your decision making skills and don't be afraid to use colour in your space. We often prefer to stay in the safe colour palette but it can really be rewarding to step out and try something new. You never know how it can inspire you in your day to day decisions and work.
Adding a colour can be in the form form of a bold wallpaper, feature wall colour, patterned tile, unique piece of art, statement furniture or even in the form of fabrics, like bedding, carpets, curtains.
Also follow it up with the RULE OF 3 – which is making sure you incorporate at least 3 items/surfaces etc with this bold colour of your choice and see how the entire space ties itself together.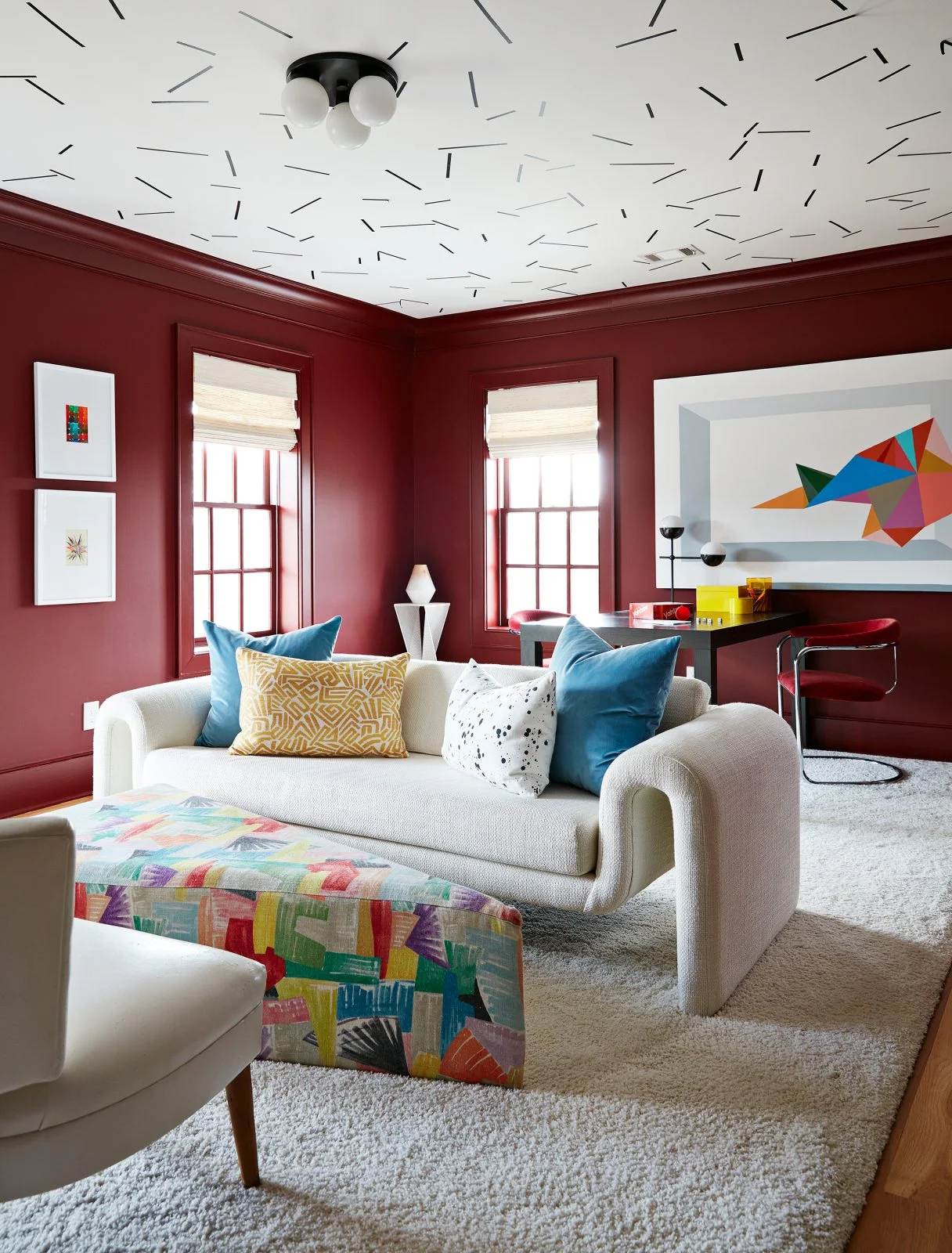 Repeat the colour in some accents
Repeat the colour in some accents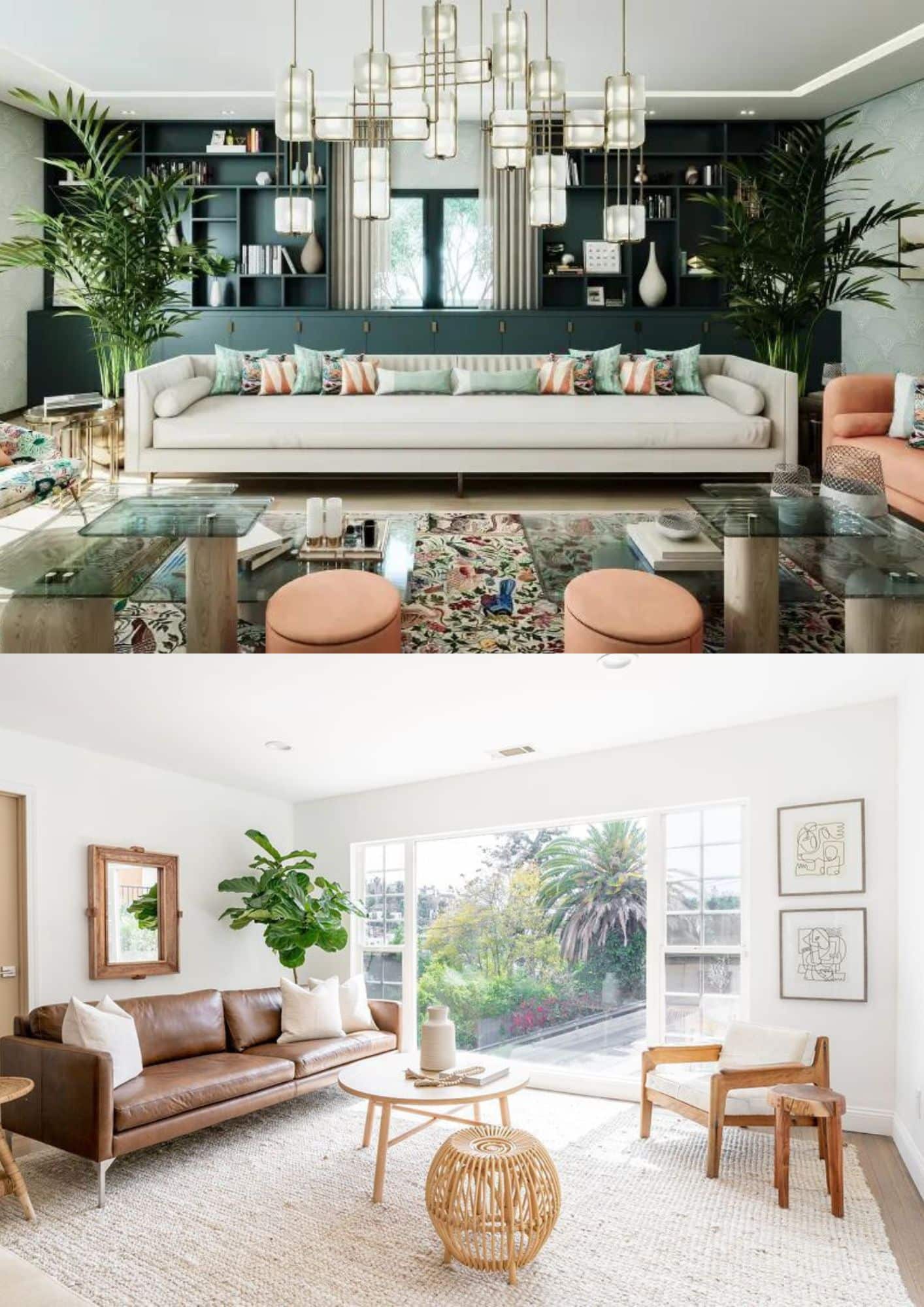 Must Try Idea 2
FOLLOW YOUR HEART
Less is more….. but also More the Merrier
Some designers prefer minimalism whereas some maximalism. At the end of the day they space you live or work in should reflect your likabilities and preferences. If you like the minimal look go for it and de clutter your space, add some neutral tones on the wall for furniture along with some fresh greenery wherever possible.
If you aren't afraid to get bold then add on and layer your space with relevant items that give you the maximalist look while still keeping the space visually appealing. Just make sure you do your research and look for colours that compliment each other on the colour wheel to help make your mix and match process easy and fun.
Must Try Idea 3
INVEST IN MULTIFUNCTIONAL, ADAPTABLE AND DURABLE FURNITURE
Gone are the days where people want keep changing their furniture every 5 years. Make sure you invest in good quality wood, metal, glass furniture. If you getting a custom built unit make sure it serves multiple purposes or adapts to your family's growing and changing needs.
Also bear in mind the simple furniture items your invest in will last through the ever changing trends. Decor and accessories your furniture and that will freshen it up. It might look like a large cost in the beginning, but trust me it benefit you and your kidskin the long run.
I often recommend my clients to buy in stages if they can't invest in high quality furniture for the full out together, and hence choosing designs that simple can help you match it with any new furniture you buy in the following years.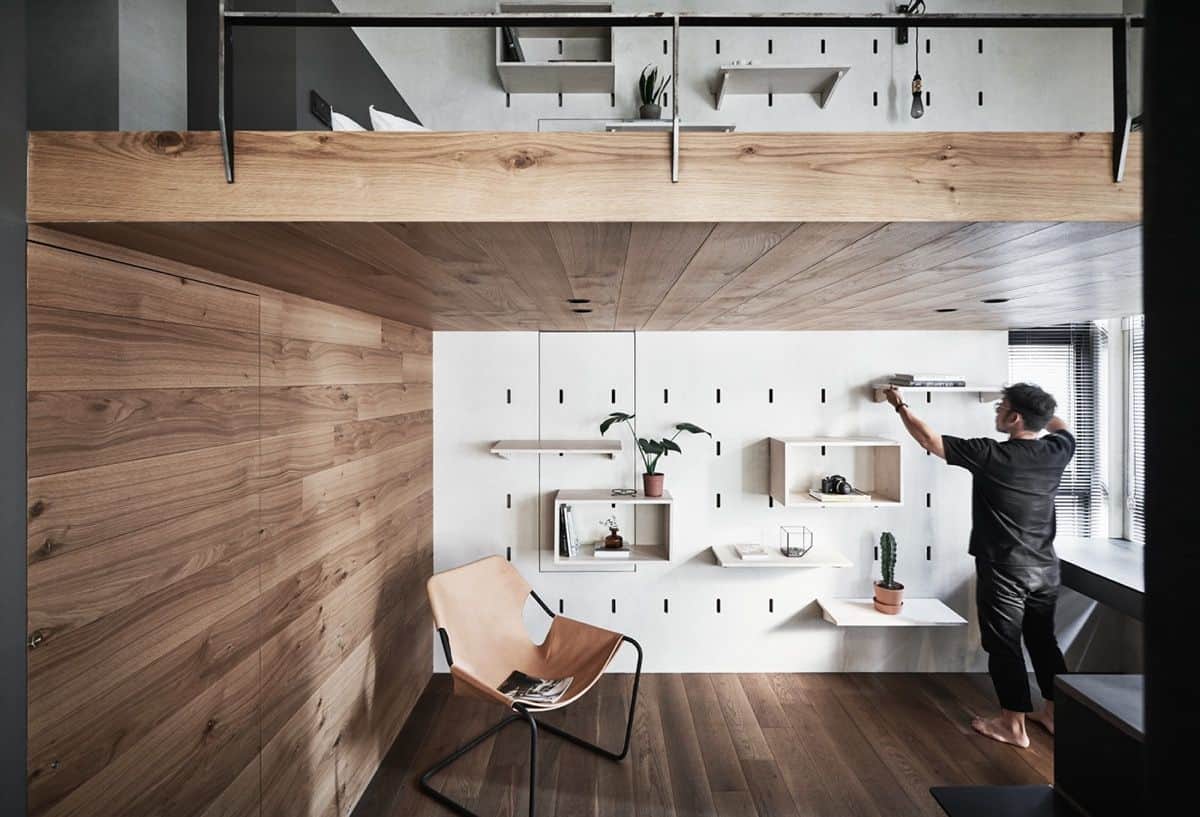 Peg board style wall allowing to change and adapt shelving configuration
Strong wood treated with stain to give a fresh look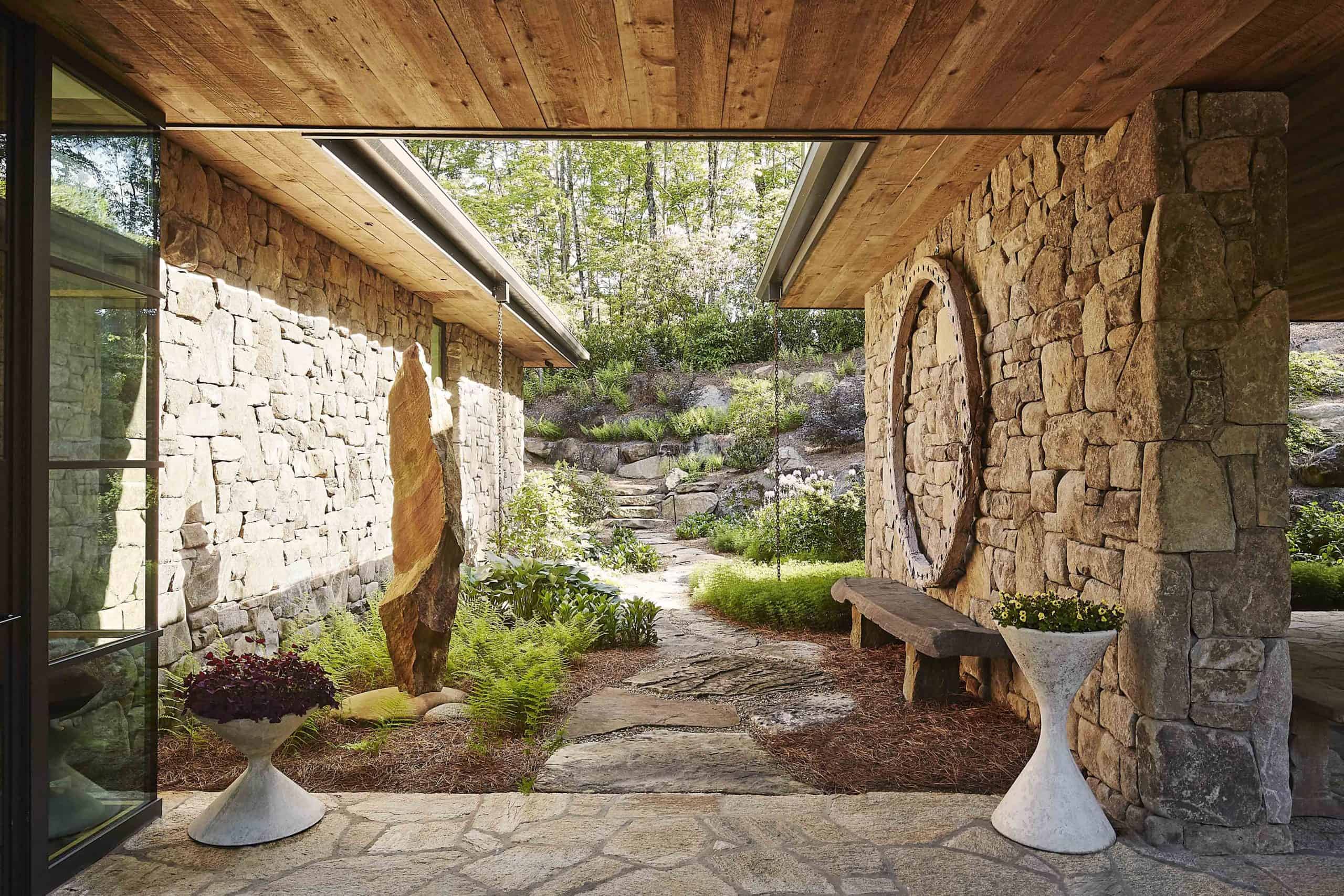 Use sill height as a reference to understand the scale of the space
Must Try Idea 4
OPT FOR SUSTAINABLE MATERIALS WHEREVER POSSIBLE
I can't stress more on this, the benefits of having sustainable materials in your house are endless.
You can learn more about sustainable materials in our previous blogs – 5 SUSTAINABLE MATERIALS TO CREATE ENVIRONMENT FRIENDLY SPACES & 4 MORE SUSTAINABLE MATERIALS TO CREATE ENVIRONMENT FRIENDLY SPACES
It is our responsibility to try and minimise the negative impact of fast fashion and fast trends. It can be overwhelming as to where to start, but make sure you research or speak to our architect or interior designer that you would love to incorporate such materials in your space and leave the rest to them, they can suggest the spaces you can invest in sustainable material and also give you a prices range of the materials. For instance, you an opt for bamboo/cork flooring if you about lay new floor or lime plastering some walls where skimming is about to happen, insulating your walls with the waste plastic or environmentally friendly wool/cotton/dried grass which will also help in keeping your energy bills low.
Must Try Idea 5
LEAVE IT TO THE PROFESSIONALS
As much fun as DIY can be, it can be dangerous at times. Of course, indulge yourself in DIYs every now and then if its your hobby, but some items and building work if left tot he professionals can usually save time, resources and also give you a long lasting product. I always involve my clients who love DIY in the design process and we collectively design and make a product on paper first, then we work out what would be cost effective, time effective and the right thing to do keeping in mind the usage of the product and choose the right trade to do the job.
Also when it comes to designing, we always help our clients to visualise their  space, their chosen furniture, finishes etc on computer. This helps us to go back and forth on some ideas and most importantly helps immensely when it comes to purchasing any item. Let's be real, no ones loves to oder that beautiful sofa or credenza , then wait for a couple weeks only to realise that it isn't the right size, style or colour for your space. This increases your stresses and adds up an extra work on your list for returning and looking for a new item. That's why… sometimes it's best to leave it to the experts!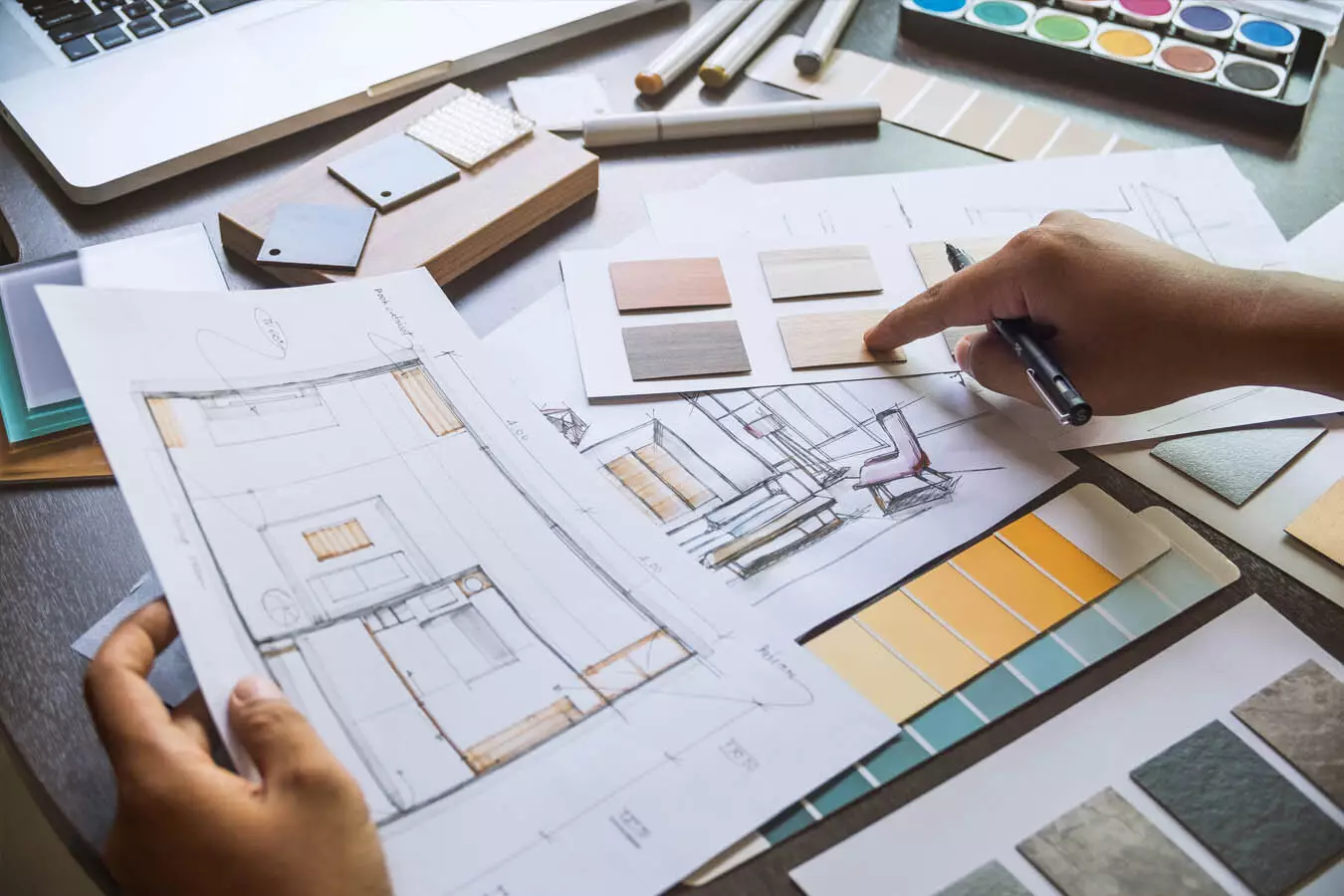 Interior Designer and Architect