A little introduction to set the mood right.
LET US BEGIN.....
Creating a feature TV wall in your home can add style and functionality to your living space as well as a cozy focal point in your home. Remember, when creating a feature TV wall, it's essential to balance aesthetics with functionality. Consider the layout of the room, the size of the TV, and your personal style preferences to create a TV wall that enhances both the visual appeal and usability of the space.
Design Idea 1
LED BACKLIGHTING FOR YOUR TV
Install LED strips or backlighting behind your TV to create a soft, ambient glow. This not only enhances the viewing experience but also adds a futuristic and artistic touch to the wall. You can also install cove lighting or recessed lights above and around your TV to create a dramatic and cinematic ambiance. This can make your feature wall feel luxurious and high-end.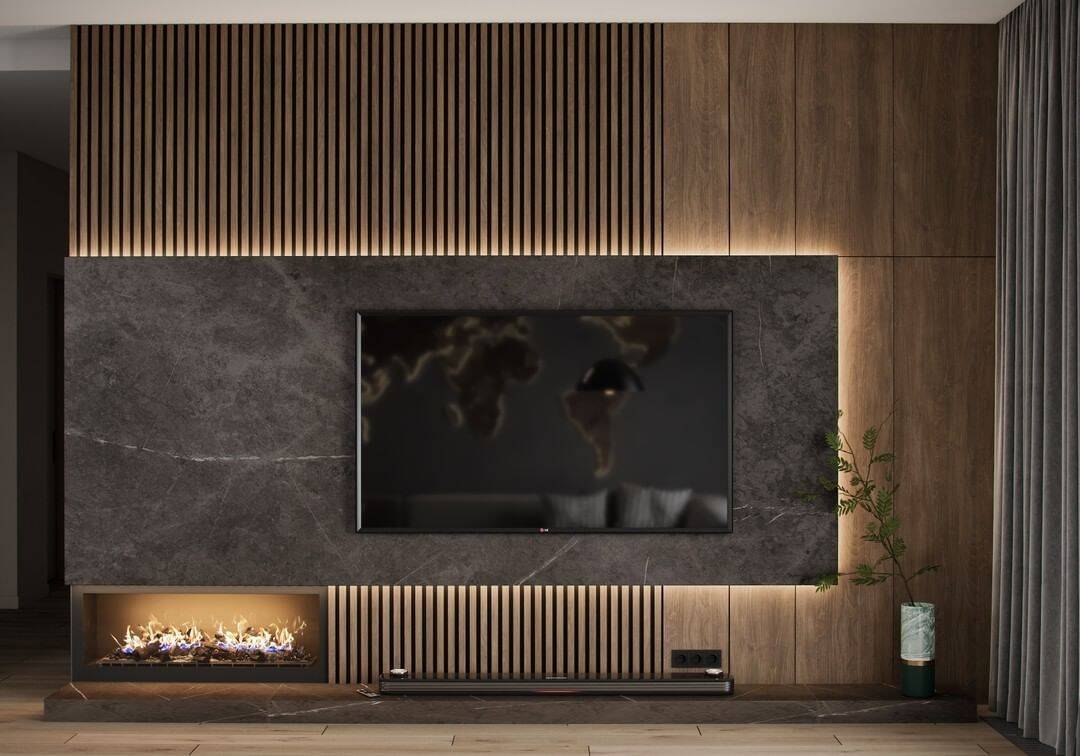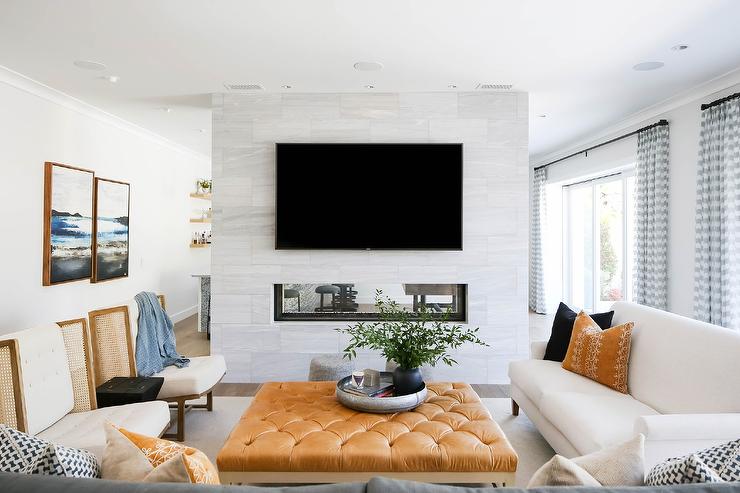 TV mounted above fireplace
Design Idea 2
DOUBLE SIDED FIREPLACE
Opt for a double-sided or see-through fireplace that can be enjoyed from multiple rooms. Mount the TV on one side of the fireplace to create a seamless connection between the two features. This layout emphasizes the sleek and modern design. You can also add some built in shelves to display decor items.
Design Idea 3
LARGE SCALE MEDIA UNIT
Invest in a large, custom media unit that spans the entire wall. This unit can incorporate storage, shelving, and even a fireplace, framing your TV and providing a cohesive design element.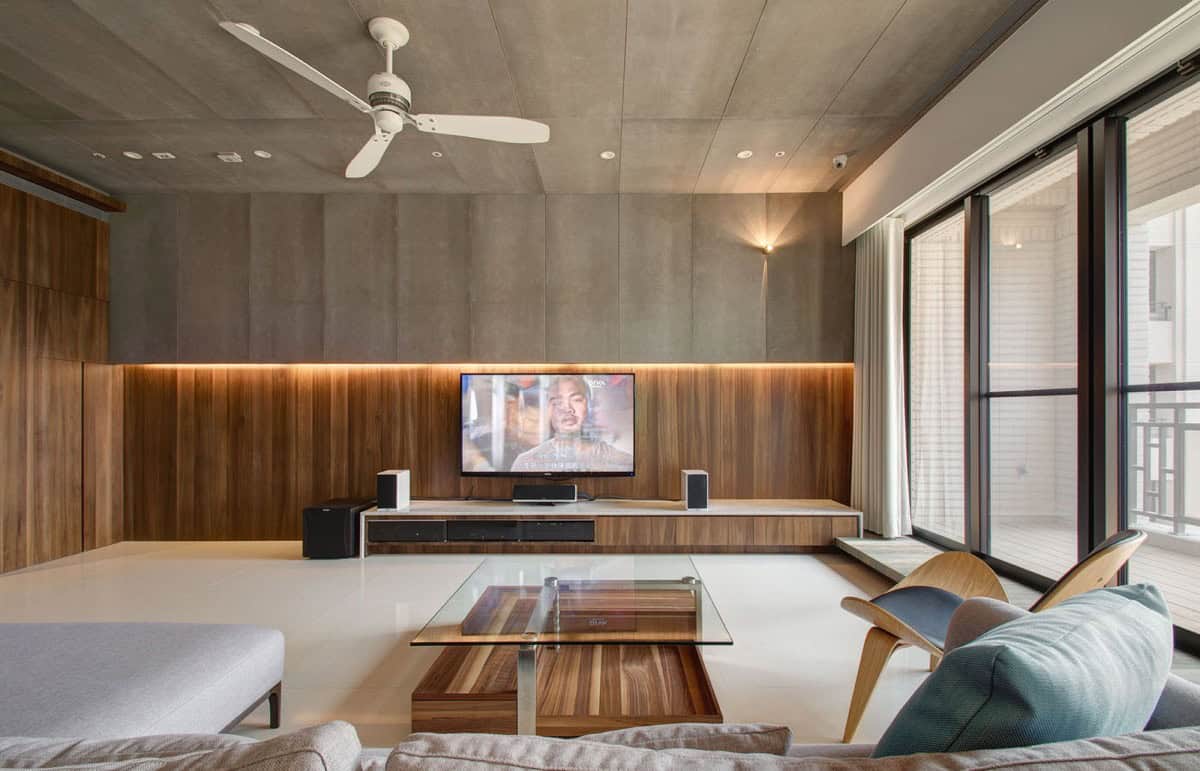 Built in storage above TV wall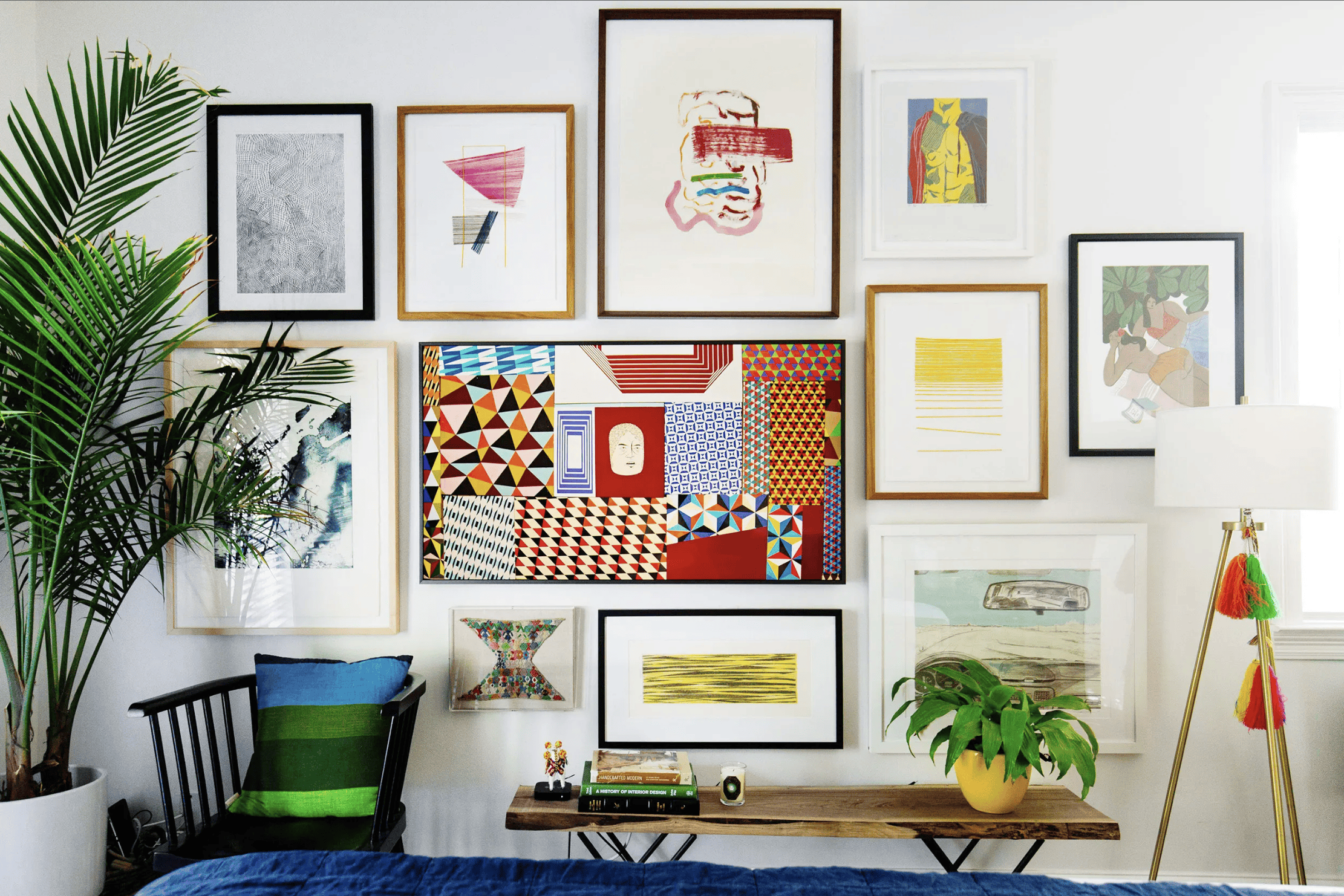 Gallery wall along with TV in the middle
Design Idea 4
GALLERY WALL ARRANGEMENT
Create a gallery wall around your TV by arranging framed artwork, photographs, and decorative items. This adds a personalized touch and takes the focus away from the TV when it's turned off. Samsunf hass laucnched TV with a framed border which can also alow your TV to blend in completely.
Design Idea 5
MIRRORED TV WALL
Frame the TV with mirrored panels to reflect light and make the space feel larger. This adds a touch of glamour to your TV wall design. This is a reat hack and works well in small spaces. Mirrors not only make the space look larger but also bounce the light more into the space.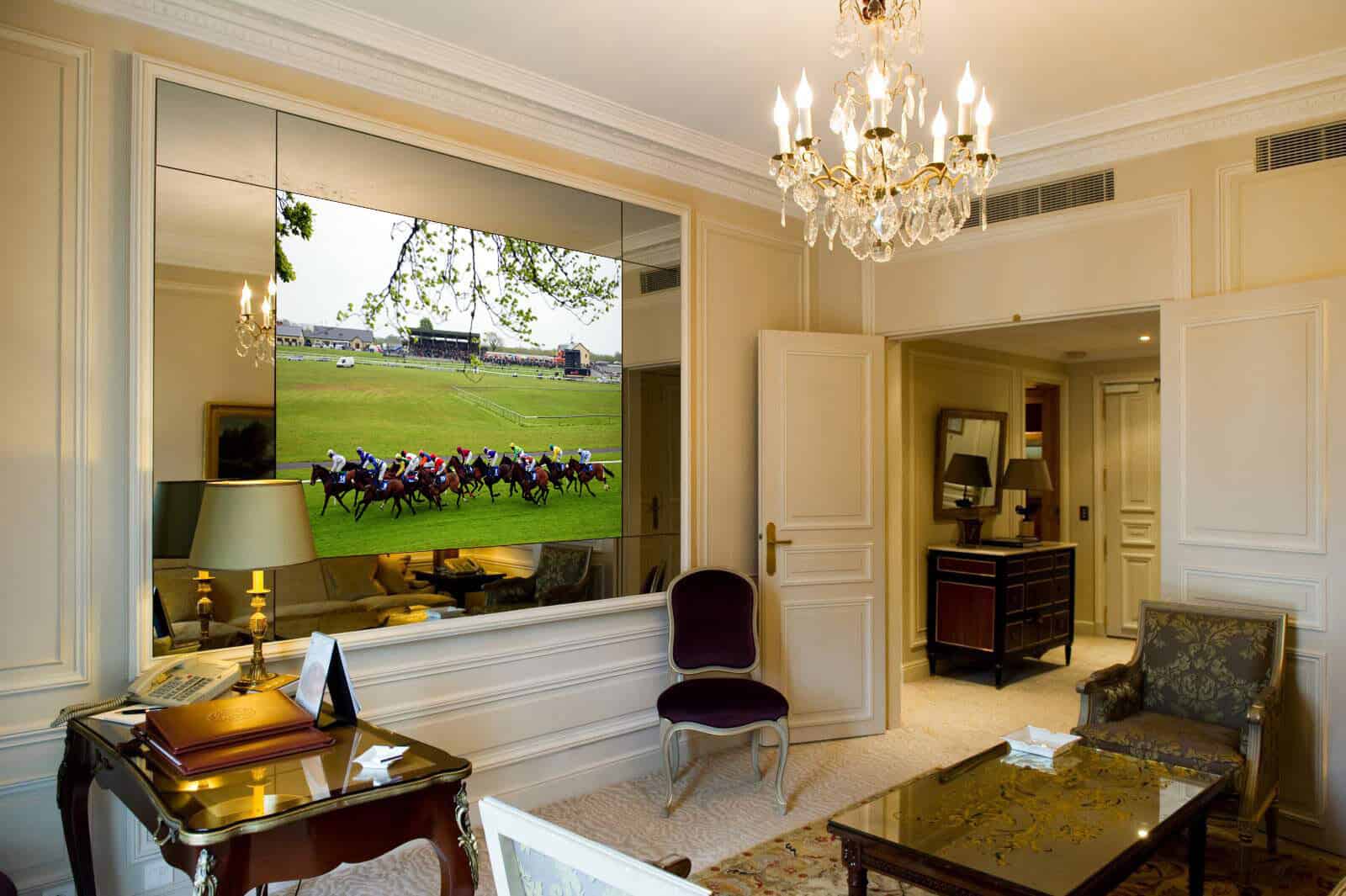 Mirror framed around the TV