Descision No. 1
KITCHEN LAYOUT DESIGN/SPACE PLANNING
Whether it's your new kitchen or re-doing your old one. Always give the layout a though. The entry and exit points to the kitchen, the connection between the kitchen working area and the dining room or the breakfast counter/nook. Easy and obstacle free movement is very important in the kitchen. It's a place we need to be very cautious as we are around electrical appliances and gas burners.
One key rule while designing the kitchen layout is the working triangle rule. Joining the 3 connection points in the kitchen and making movement to and from them simplified. These 3 points are the cooking area (gas burner), the washing area and the grocery storage (can be a cabinet or fridge).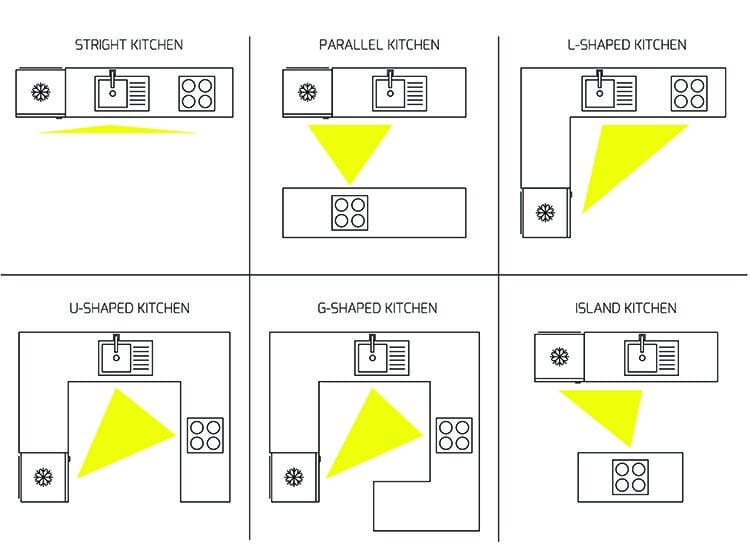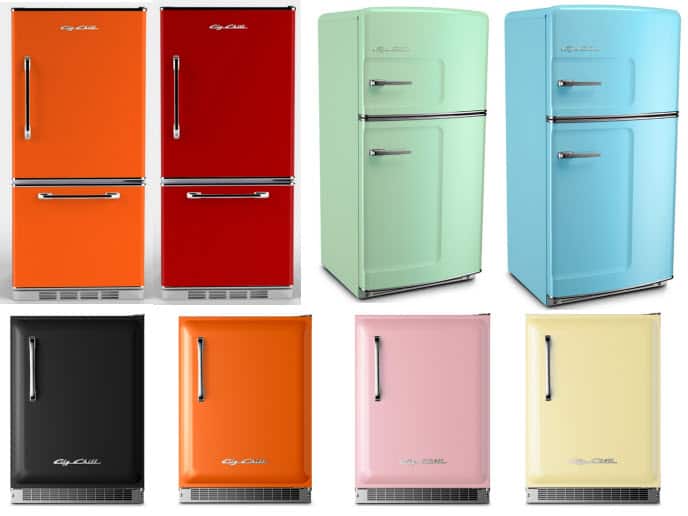 Decision No. 2
KITCHEN APPLIANCES
This is again one of the most important items while planning the layout for your kitchen. You need to know where these appliances would sit and do you want to cover them inside a cabinet or keep it exposed.  Also, at this point if you have a colour palate in place you can may think of buying the appliances in the shade that compliments with your overall aesthetic. You can get appliances in the standard – white, black and silver colours and some brands and appliances also offer some special colours like red, mint green, pink, etc.
Decision No. 3
COUNTER TOP SELECTIONS
We have so many beautiful counter top options today, that I know we are spoilt for choice. But there is one most important thing that helps us choose the counter top we want is the budget. Wood, granite, marble, corian ply, stainless steel and even laminated countertops are available in a variety of finishes and colours to choose from.
In this case, it is directly proportional item, hence the more expensive the counter top the better in quality and durability it is.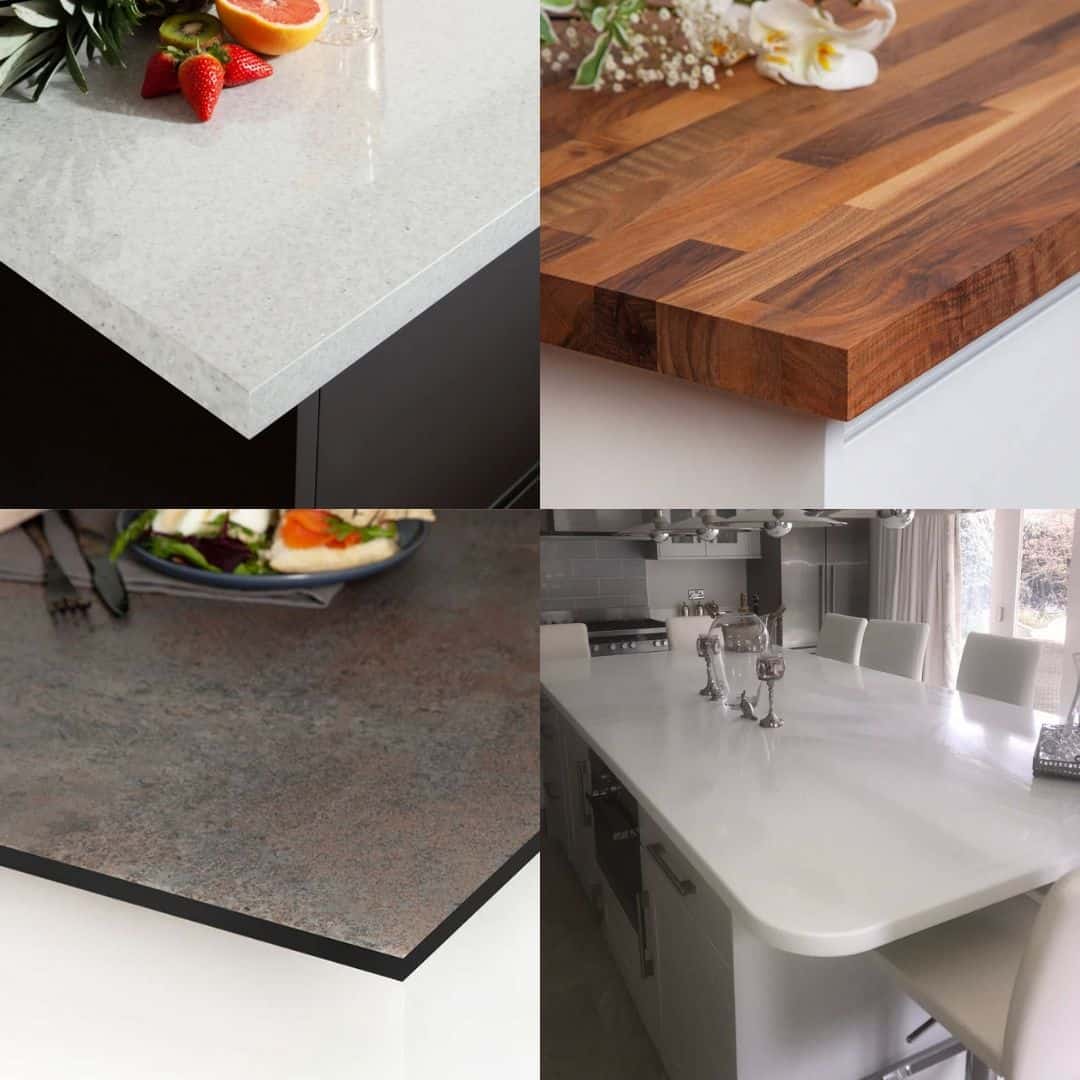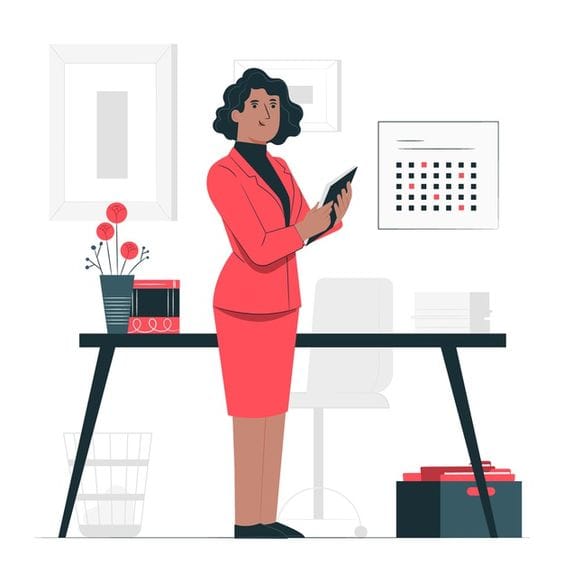 Decision No. 4
TALK TO AN EXPERT - TO AVOID MAKING EXPENSIVE MISTAKES
It's always a good idea to discuss these things with a family member of friend before you invest in these expensive decisions. one thing that will keep you on track while planning your own kitchen will be the budget. 
But sometimes it can get tough because we don't know where to put in more money, should it be the appliances, or the countertop, where can you save money on the light fittings or the hardware. 
One of the best and reliable solutions to this difficult problem is speak to an expert and take their advice. they might charge you a couple 100 quid but you are sure of knowing all that's available for you in the market and what fits in your budget and the same time what should your spending priority be.
You can call us today and let us help you out in the material selection as per your budget for the kitchen of your dreams.