Most Ikea Bookshelves and cabinets especially the lower-priced ones don't tend to come with legs. Although this may be the look some people are going for. If not, then why not add legs yourself, to your cabinet or bookshelf as this would completely change the overall look of the product. This will not only make the cabinet look more expensive but it will also help it match other items in your space, give it some height and also make it easy to keep the floor under it clean.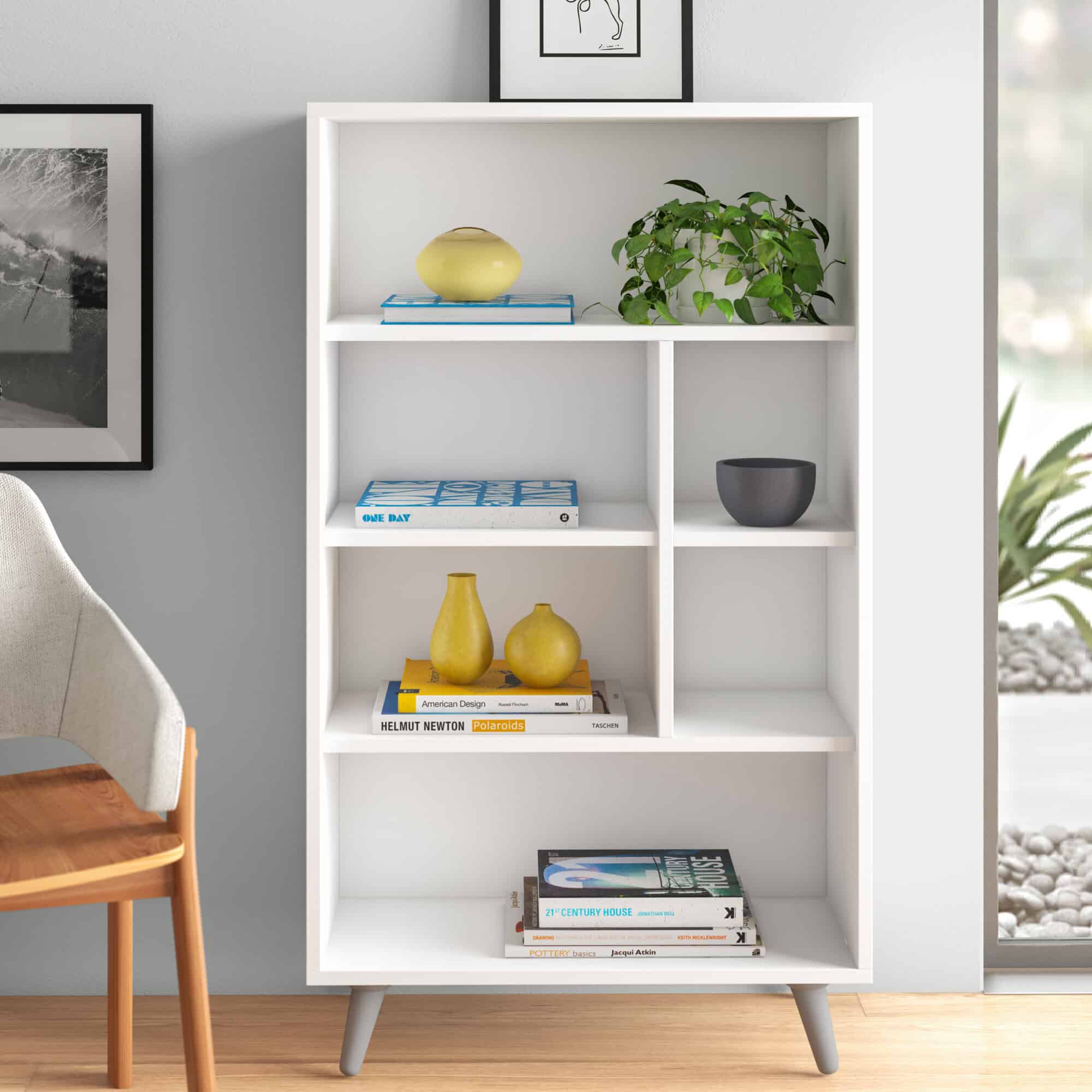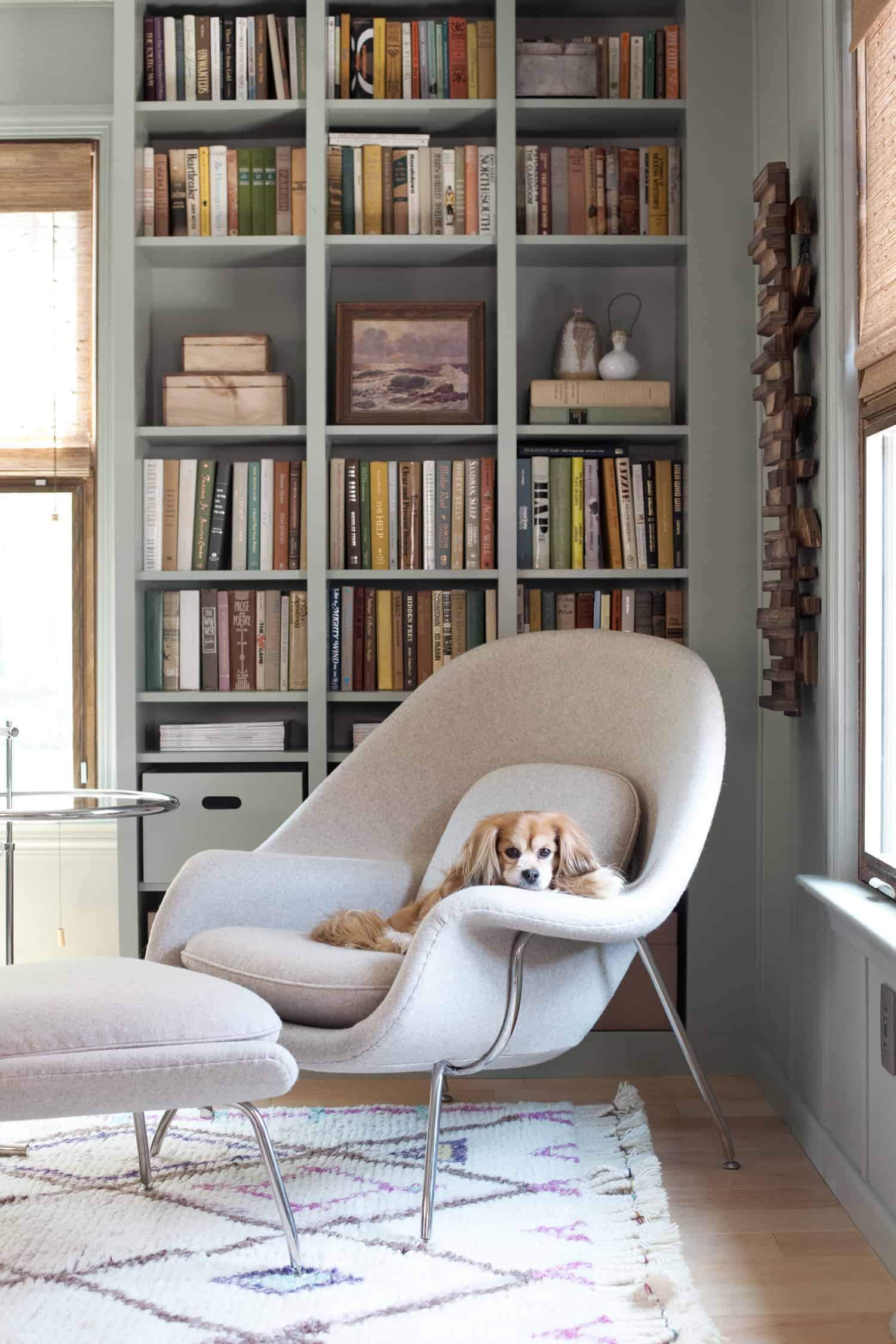 Add extra border to frame the shelf
Another simple way you can transform your Ikea bookshelf or cabinet is by framing it. This can either be done by painting around the cabinet or by sticking on extra MDF panels that you can paint the colour of your choice. We recommend you try a dark colour such as a navy blue or black as this will contrast well with the white Ikea finish and give a very glam look to your space.
Design Idea 3
USE STORAGE AT SEATING
Some people think cabinets only have one function which is to act as storage, which is completely not the case. In this example, the KALLAX unit from Ikea has been put on its side and seat cushions have been added on top. This is perfect for a hallway or living room as it provides both a seating area and a storage area. We recommend baskets to be added as this allows for any bits you want to store, to be hidden away and will also add extra colour and texture to your space.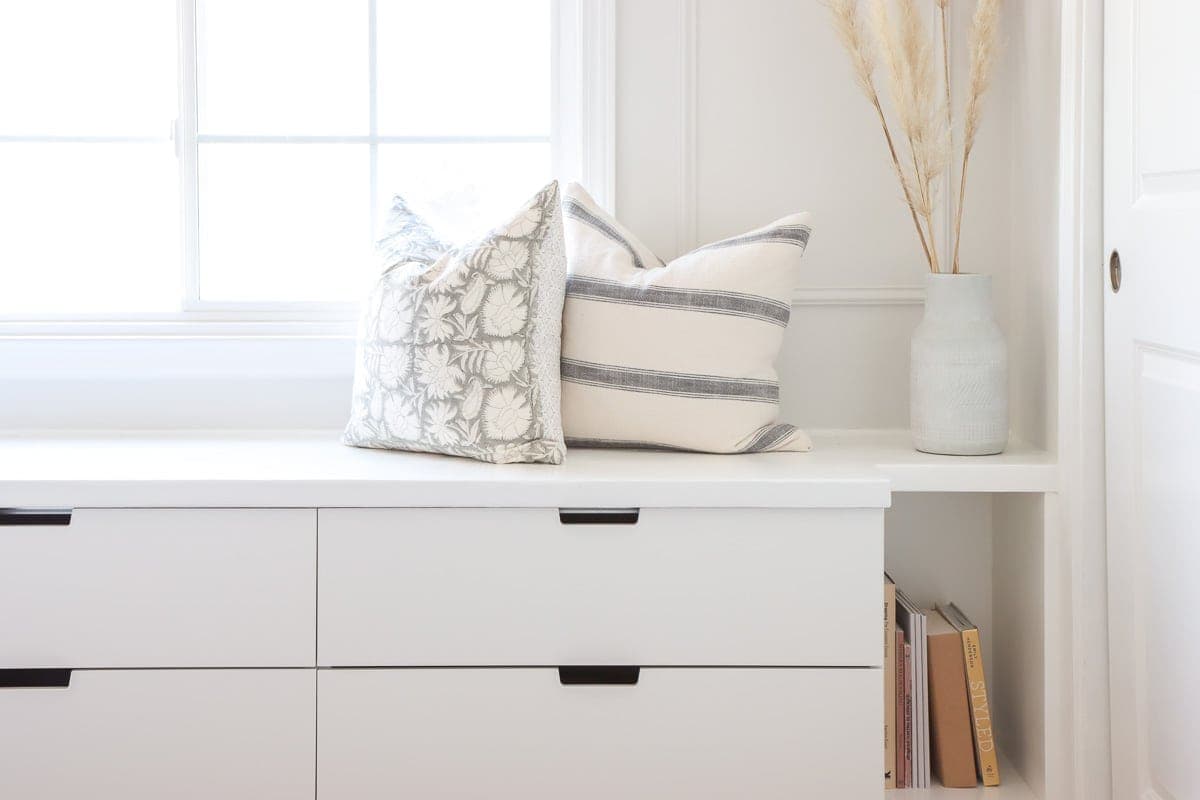 Cosy and strong window seat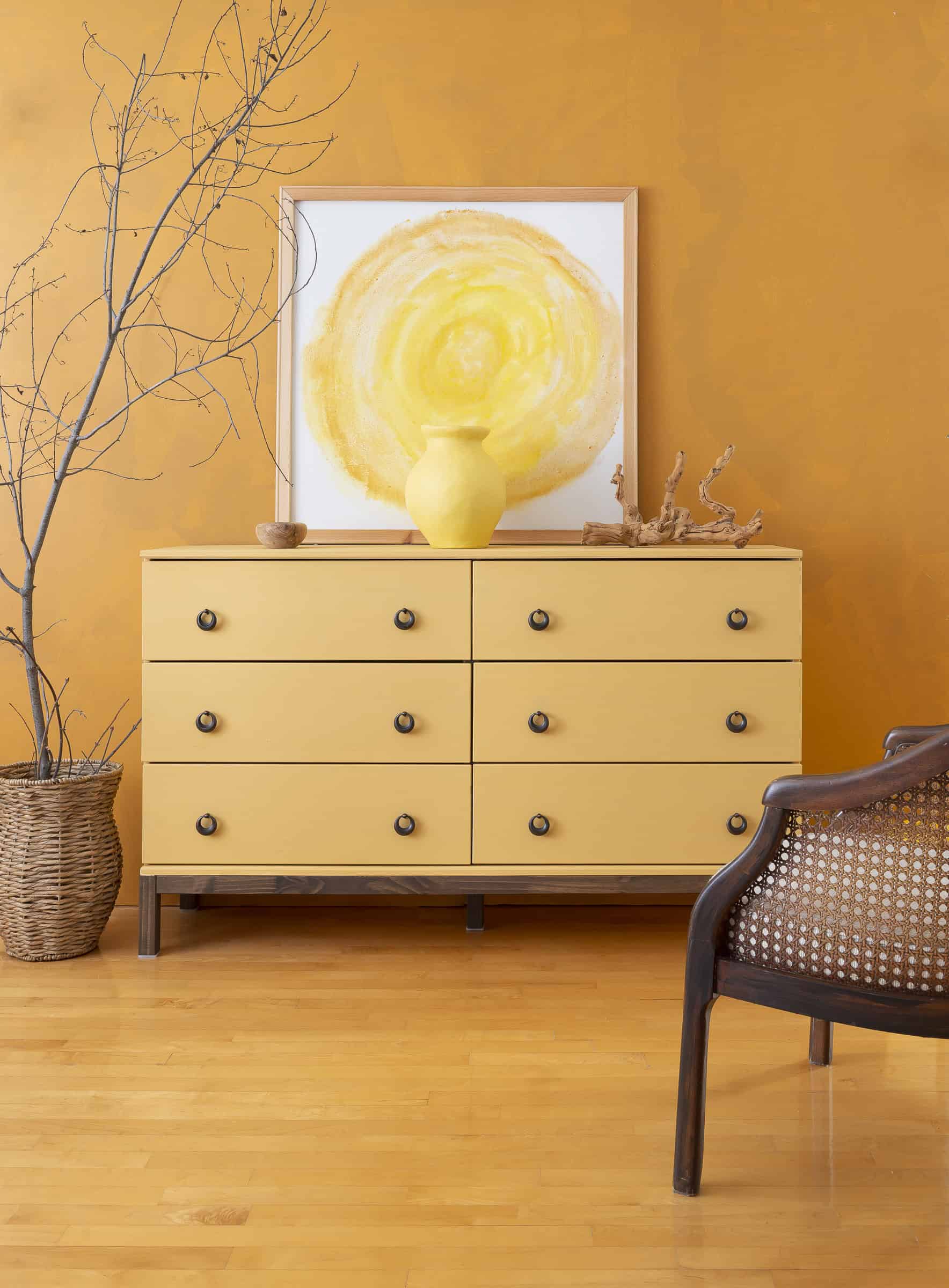 There is so much a colour can do!
Design Idea 4
ADD DRAMA WITH PAINT OR WALLPAPER
Although some people think that DIY projects can take too long or cost too much money, this is not the case as something like painting a wood cabinet can have a high impact while also being low cost. Most Ikea furniture comes in limited colours, therefore, may not fit with everyone's interior. Why not grab a paintbrush and make it your own? If you are looking for a sleeker idea why not paint it the same colour as your wall, this will make it look more a part of the space. If painting the whole thing is not for you why not only paint the back of the shelf. This is a quick way to update your Ikea drawers or cabinet as a splash of colour would add contrast and depth to your cabinet. If painting is not your thing why not add a patterned wallpaper to the back panel of your cabinet, trust it you can customise it and make it look like something you get from a high-end boutique store.
Design Idea 5
SOMETIMES HANDLES IS ALL YOU NEED
A way to give your Ikea draws a chicer look is by adding handles. The majority of Ikea drawers don't come with handles such as the MALM range. However, you can easily screw some in. This is a perfect way to integrate your Ikea drawers into your interior as you can match the colour of the handles to other colours and finishes in your interior. Furthermore, this idea is also very inexpensive as you can buy handles for as little as £2. Why not try this along with our 1st tip of adding legs to your furniture.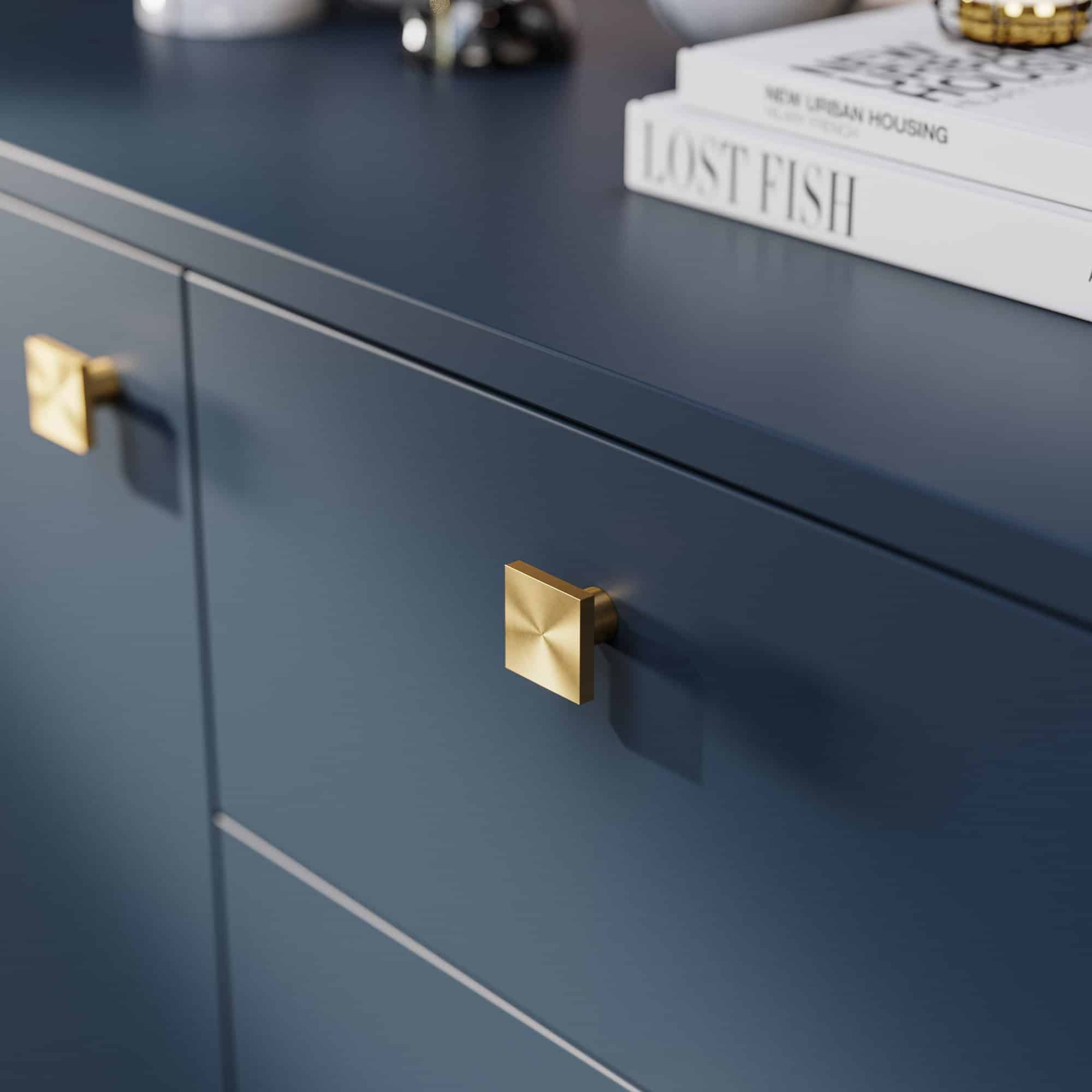 Contrasting cabinet colour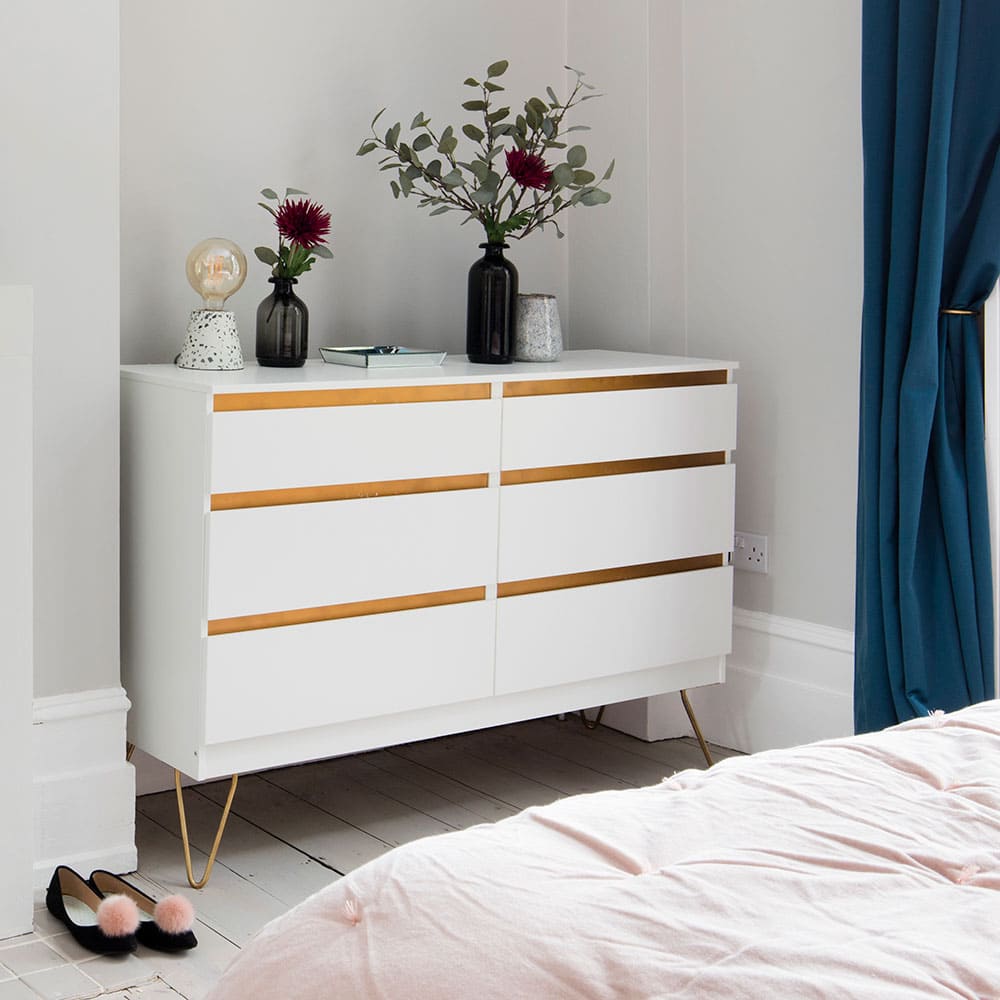 Painting the recessed space to add colour
Design Idea 6
DON'T FORGET TO JAZZ UP THOSE TINY NOOKS
All of Ikea's draws come only in one solid colour. For people that are looking to make their Ikea draws look more unique, adding a strip of colour behind the draw is something you should definitely do. This is a perfect DIY to do if you have a MALM draw set as their draw top slopes down revealing a bit of the panel behind.