Here's how you can do it!
LET US BEGIN.....
A luxury bathroom can make you feel like you're at a 5-star hotel and re-creating this experience can be easily achieved with a few simple upgrades. This blog will give you 4 ways to bring a high-end look to your bathroom (without a high price-tag!)
Designer Tip 1
PLUSH TOWELS
Adding plush bath towels is one of the easiest ways to elevate your bathroom. For a classic hotel feel opt for all white Turkish cotton or a more contemporary waffle weave. Whichever style of towel you decide to go for be sure to have plenty – keeping a pile or towels neatly folded on a shelf or under a sink adds a touch of class to your bathroom, making it feel as though housekeeping have just been!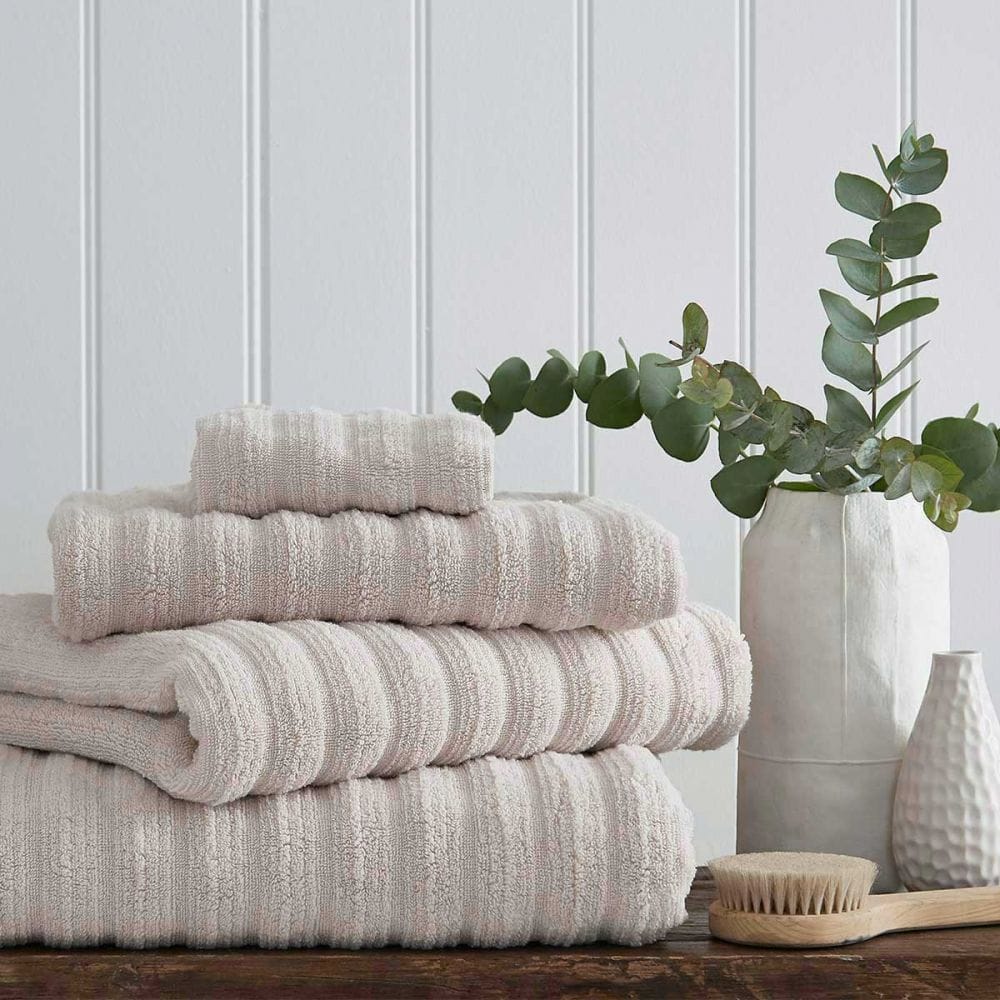 Adding texture and blending with the colour scheme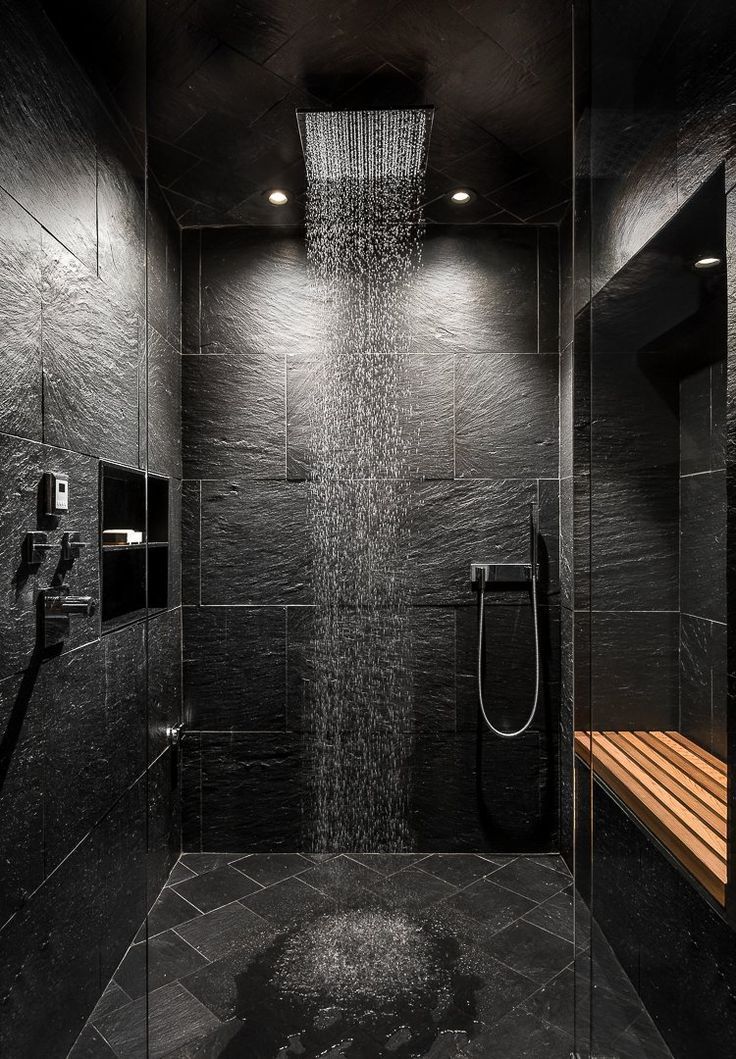 Designer Tip 2
THE SHOWER HEAD
Something as seemingly every day as a shower can also get the high-end treatment, to make getting clean feel the best it ever has. Wide rainfall shower heads provide ultimate indulgence or a multi-function handheld shower with a hose could be installed to provide you with even more options. This is something that can easily be done yourself – saving you money on a plumber. Follow this link for a super simple guide on how to do it.
Lighting is often an after-thought in spaces, particularly in bathrooms. However, elevated light fixtures can not only provide amazing light for when you're getting ready but also a bold design element. Since bathrooms can get steamy it's important to pick damp or wet listed option. Sconces next to mirrors are an amazing option to go for; they are available in a variety of designs from modern glass to a classic shade depending on your needs.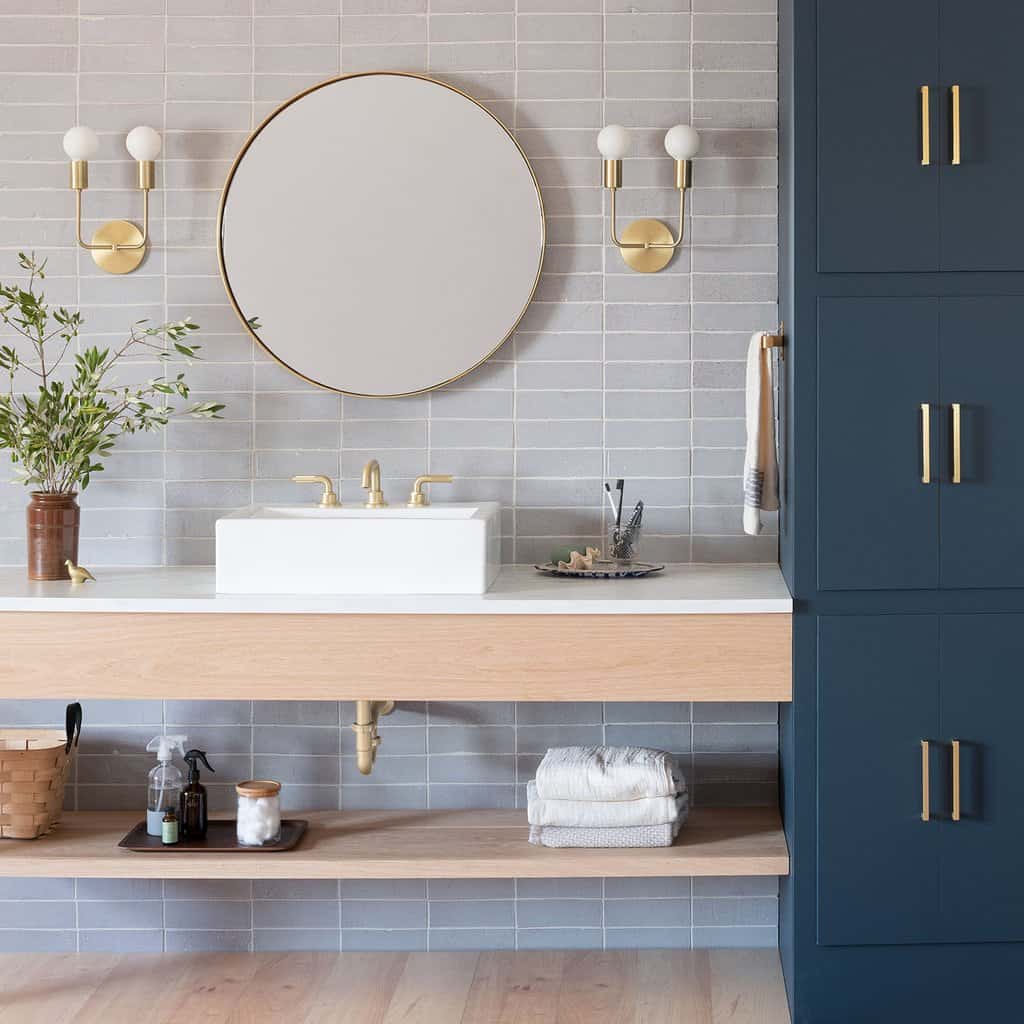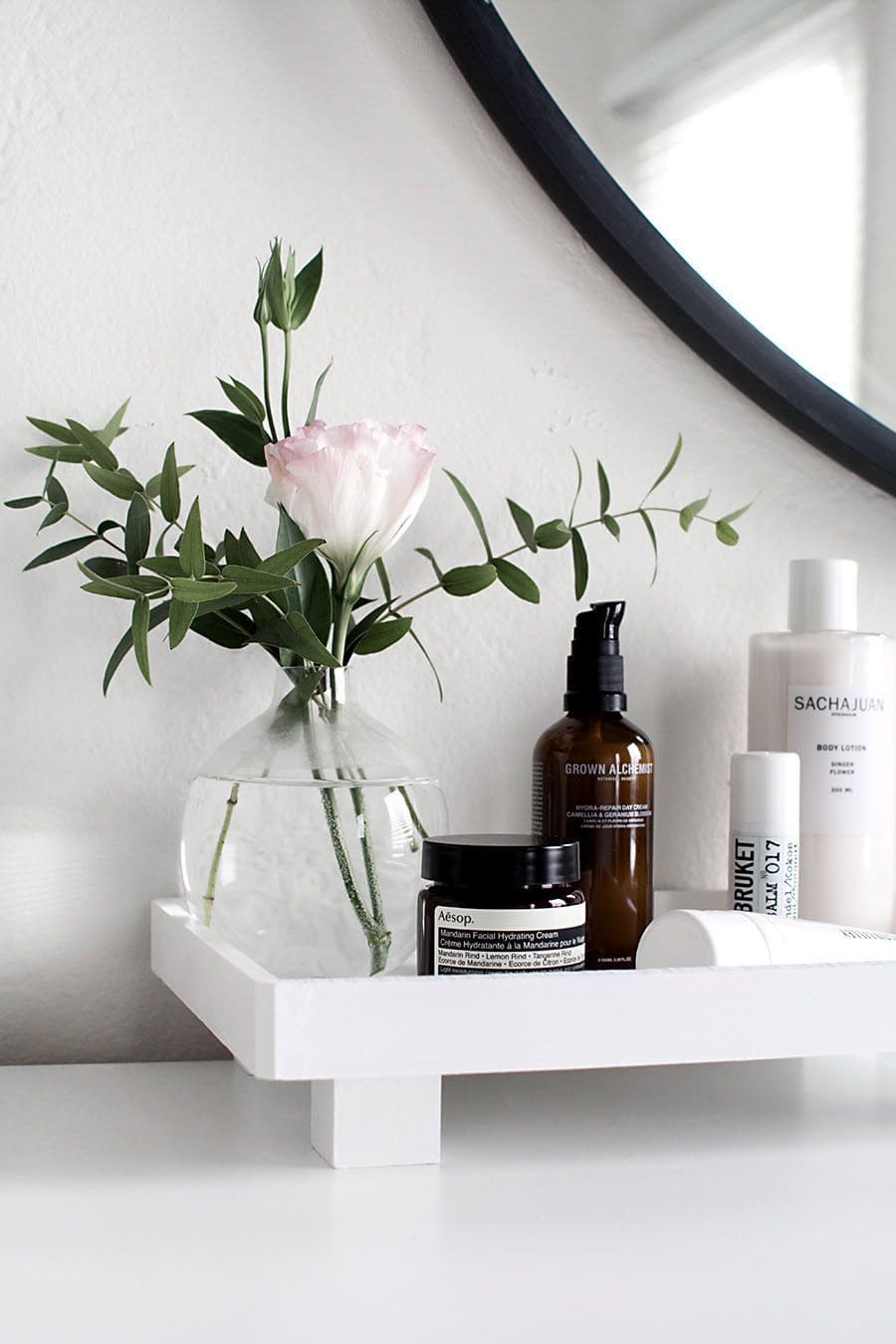 Designer Tip 4
DISPLAY YOUR PRODUCTS
Ever buy a hand lotion of perfume and think the packaging is to die for? Then display it! Curate your products with particularly gorgeous packaging to display and keep the rest tucked away. Items which don't have the most attractive packaging (mouthwash for example) can be placed in more aesthetically pleasing containers, picked out to match the rest of your bathroom for a cohesive look.